NFL Rumors: Which Whispers Haven't Died off Yet?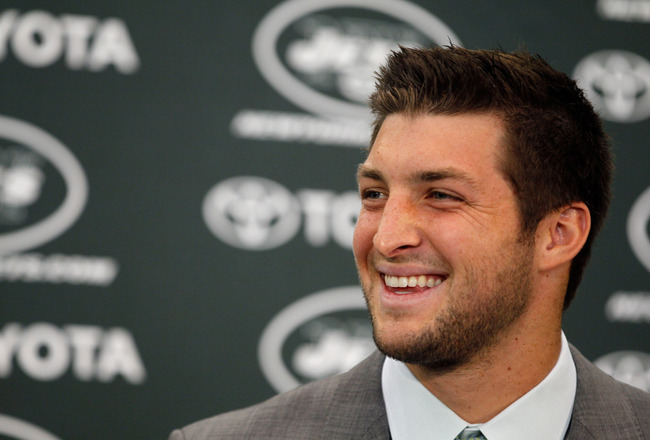 Mike Stobe/Getty Images
Even during this lull period when free agency is wrapping up and the 2012 NFL draft is within reach, NFL rumors continue to swirl.
While most of the trade and free agency rumors have been cleared up or short-lived, whispers linger in other corners of the NFL.
They range in scope and topic, but showcase a similar underlying theme: Old rumors die hard.
Here are three that refuse to quit.
1. New York Jets Locker Room Drama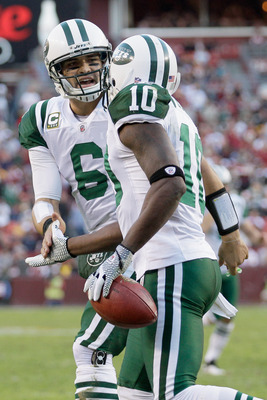 Rob Carr/Getty Images
The New York Jets 2011 season was laced with rumors of locker room mayhem that continue to define their offseason.
The Jets can't figure out how to dole the finishing blow to these whispers, which haunt them like the impervious monster of a horror flick.
The murmurs centered around alleged player dissatisfaction with quarterback Mark Sanchez.
Not only were players implicated in the mess, but rumors even circulated alleging that the Jets organization was exploring other options at the quarterback position.
The mounting locker room tension played out on the field in the final game of last season. Wideout Santonio Holmes was benched for mouthing off in the huddle.
The incident caused one anonymous player to proclaim that Holmes had quit long before the Week 17 incident.
But then the offseason hit. Cornerback Darrelle Revis vowed to end the locker room war, Sanchez kissed and made up with Holmes over dinner, and the Jets reaffirmed their faith in their starter, inking Sanchez to a three-year, $40.5 million extension.
And just when you thought the monster was dead, it poked open its eyes and breathed life anew.
Sanchez called the anonymous players who spoke out against him at the season's end "gutless," and the Jets' front office completely undermined the signal they sent with the long-term contract extension by taking on Tim Tebow as New York's backup quarterback—or, could it be his replacement?
Naturally, the Tebow trade came just a day after Antonio Cromartie tweeted:
We don't need Tebow. We sell out every home game let him go to Jacksonville Tampa or Miami. Our wildcat offense can b ran by J. Kerley or Joe McKnight we straight.

— Antonio Cromartie (@ACromartie) March 20, 2012
Then rumors flared up that Sanchez was stunned by the Tebow trade.
More speculation, more whispers.
No matter how many times the Jets front office comes out and sings "Kumbaya," these rumors won't quit.
And with Tebow on the squad, the monster is likely to stay lurking through next season.
2. Tim Tebow Girlfriend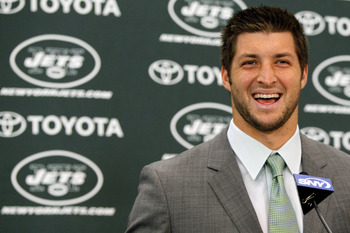 Mike Stobe/Getty Images
When it comes to Tim Tebow's love life, the rumor mill never stops churning.
But at least these rumors are more fun than tales of locker room drama.
Since the onset of Tebowmania, the former Broncos quarterback has been rumored to have dated at least five girls (and counting).
There was hype that he was at one time involved with British model Lucy Pinder.
But maybe a supermodel didn't do the trick.
Rumor had it that Tebow instead chose to pursue fellow Florida student Erin Drewes during his quarterback tenure in Gainesville.
Girlfriend or not, Drewes was unequivocally Tebow's biggest fan. She sported body paint to showcase her support (or lack thereof) for the Gator.
Then Tebow went bad boy on us, sparking rumors that our heartthrob may have been behind Olympic gold medalist Lindsey Vonn's divorce.
Wait, no. Tebow might actually be dating country pop star Taylor Swift.
But "Glee" star Dianna Agron is also in the picture.
Incidentally, Tebow invited both Swift and Agron to his charity golf tournament, a move that could only have been intended to lure the pair into a dramatic fight to the death over God's quarterback.
Shelf life of the Tebow dating rumors? There is no expiration date.
3. Bill Parcells to New Orleans Saints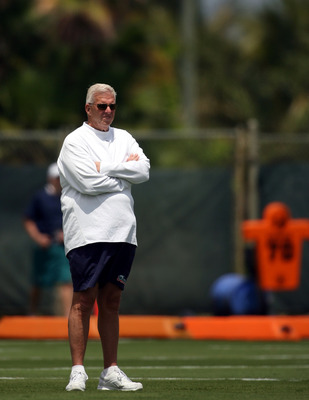 Marc Serota/Getty Images
Roger Goodell dealt the New Orleans Saints a hefty punishment for their involvement in the bounty-gate scandal, which included a year-long suspension for head coach Sean Payton.
The revelation of the Payton suspension kicked up dust in the form of Bill-Parcells-to-Saints rumors, and that dust still has yet to settle in the Big Easy.
Admittedly, we are hooked on the possibility that the legendary coach might emerge from retirement yet again.
And with so many possible outcomes in play, we can't exhaust the topic.
There were rumors that New Orleans assistants were less than enthralled by the possibility of the hire.
Then the speculation that Sean Payton would regret hiring the interim coach because Payton may not be able to reclaim the position if Parcells succeeds.
Would it make sense? Would Drew Brees regress in Parcells' system?
Even Roger Goodell chimed in to put his stamp of approval on the move, should it come to fruition of course.
With such intriguing potential, this rumor won't likely peter out until the ink is dry on a coaching contract.
Keep Reading