10 Possible Feuds for New WWE Superstar Lord Tensai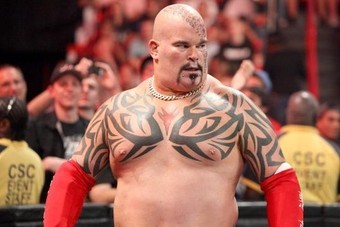 via wwe.com
Making his return the WWE, the superstar formerly known as A-Train—now under the gimmick of Lord Tensai—had his first match last night against Alex Riley.
The international superstar showed great prowess in what was essentially a squash match, begging the question, what are the WWE creative team's future plans for Lord Tensai?
What follows is 10 possible feuds with some of the WWE superstars on the current roster:
Begin Slideshow

»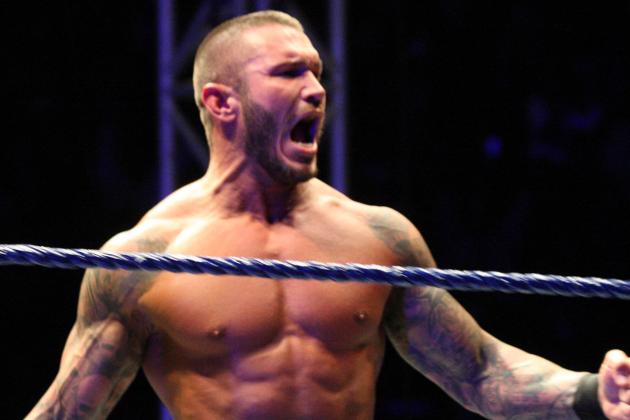 Gallo Images/Getty Images

In the weeks leading up to Survivor Series last November, Randy Orton and Wade Barrett had an amazing feud. The feud was later stalled after Orton was injured, but was continued after the Royal Rumble only to be stalled once more after Barrett was injured on Feb. 20.
Unfortunately for both men, what could have been resolved in a great WrestleMania match was replaced by an awfully booked Kane/Orton feud.
The end of the Kane/Orton feud could provide "The Viper" with an opportunity to engage in a feud with the newcomer Tensai, providing both men the opportunity to be involved in a high-profile series of matches.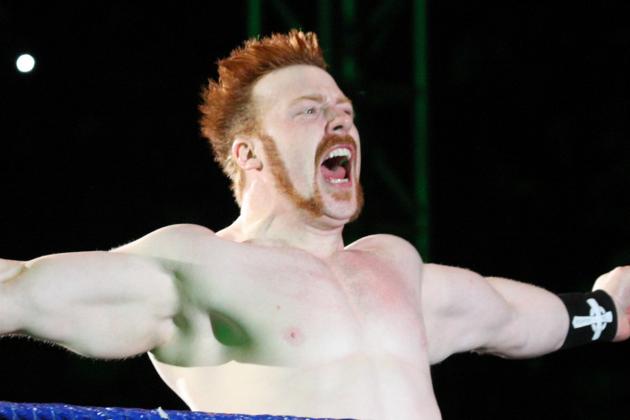 Gallo Images/Getty Images

Over the past months, no wrestler has been booked stronger than the "Great White," and though the new World Heavyweight Champion is stated to begin a feud with the "Mexican Aristocrat," Alberto del Rio, his time may better be spent feuding with Lord Tensai.
Involving Tensai in series of title matches with Sheamus could help push both men and revive the struggling World Heavyweight Championship.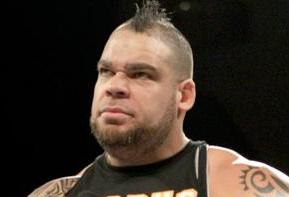 ringsidenews.com
Ever since his Jan. 9, 2012 "Funkasaurus" debut, Brodus Clay has been an awkward combination of both an unstoppable force and a clown.
Pairing Clay in a feud with Tensai could provide the so-called resident of "Planet Funk" with a series of matches that, unlike his previous work, has the possibility of lasting more than 30 seconds.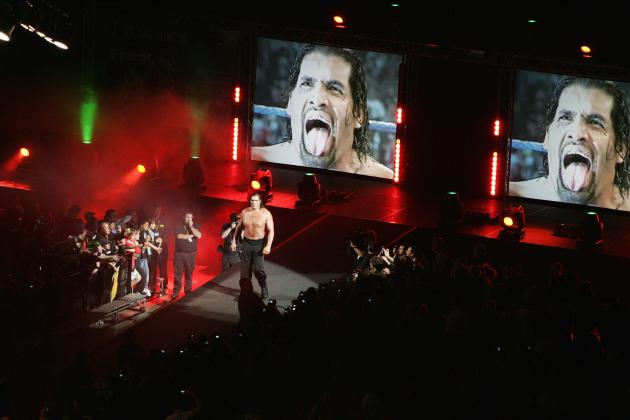 Gaye Gerard/Getty Images

Why is the Great Khali still around? Seriously?
The unbookable Punjabi Playboy seems to be floating around doing nothing else than occasionally squashing jobbers on SmackDown or taking valuable spots at the monthly pay-per-views.
A Khali/Tensai feud would probably result in a series of awful matches, but it would also be a smart way to book the incoming heel without sacrificing the push of mid-card faces such as Kofi Kingston and Zack Ryder.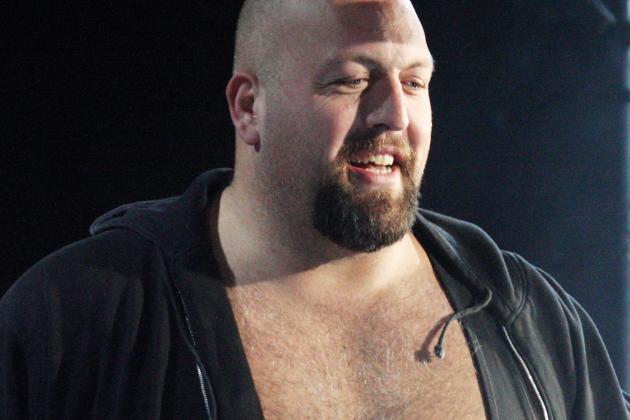 Gallo Images/Getty Images

Intercontinental Champion Big Show needs a feud and while it seems that he is going to stick to bothering Cody Rhodes for the next weeks, paring him with an international star like Lord Tensai could help revitalize the former prestige of the Intercontinental Championship.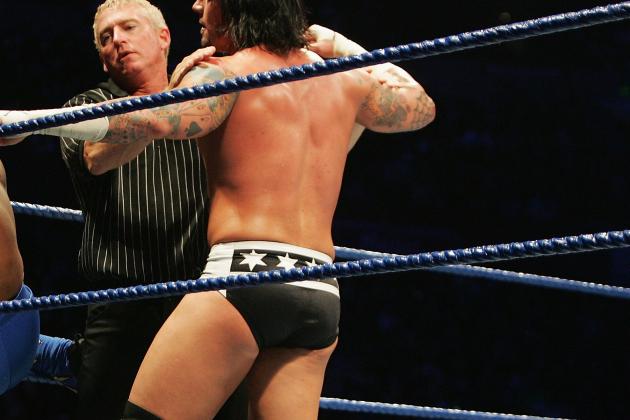 Gaye Gerard/Getty Images

Though currently busy with Chris Jericho, the current WWE champion could feud with Tensai during the summer months when Jericho is stated to be touring with his band Fozzy.
CM Punk is one of those wrestlers who is booked strongest when chasing after a championship than when having one around his waist.
A loss to Tensai (perhaps via the interference of general manager John Laurinaitis) could result in some interesting programming.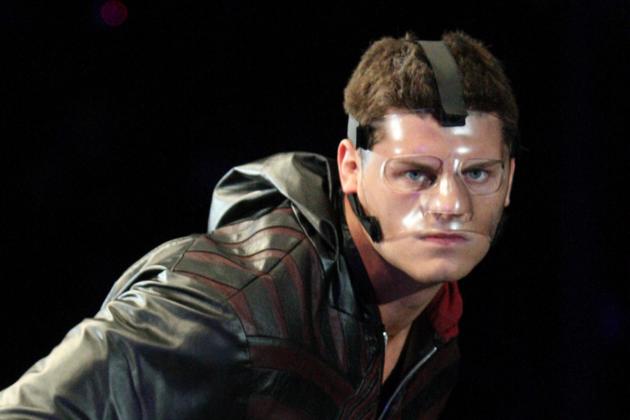 Gallo Images/Getty Images

Though the WWE usually shies away from heel-versus-heel feuds, including Rhodes in a feud with Lord Tensai could provide the second-generation wrestler with the opportunity to finally leave the mid-card and reach main-event status.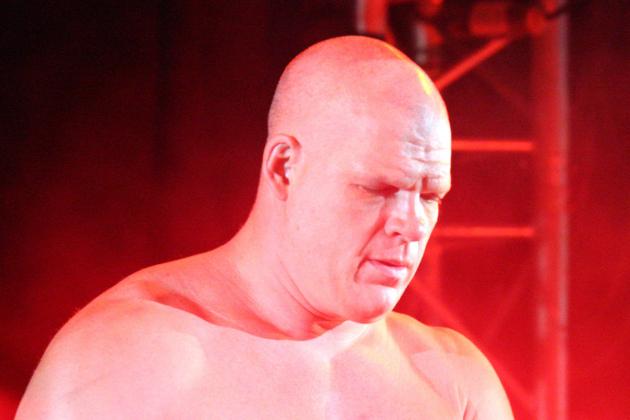 Gallo Images/Getty Images

After a disappointing return, the "Masked Menace" has been involved in a series of poorly booked feuds with John Cena and Randy Orton.
Being involved in a feud with Lord Tensai could aid the "Big Red Machine" return to his former glory.
Additionally, Tensai would benefit from the pairing because of his involvement in a feud with a Hall of Fame-bound superstar.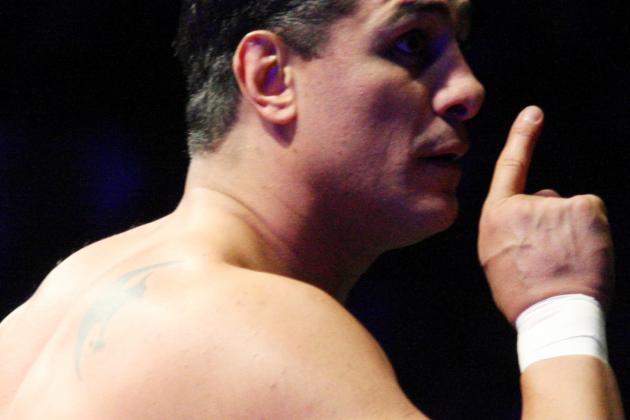 Gallo Images/Getty Images

Probably one of the most improbable feuds on this list, both because of the WWE's hesitance to have heel-versus-heel feuds and because of his projected feud with Sheamus, a feud between Alberto del Rio would be interesting simply because of possible interactions between del Rio's personal ring announcer, Ricardo Rodriguez, and Tensai's follower, Sakamoto.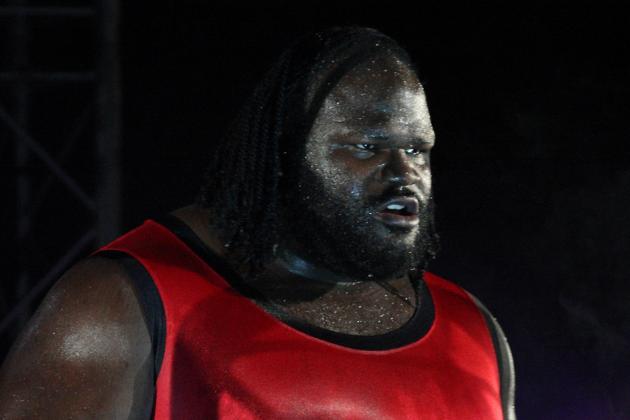 Gallo Images/Getty Images

After a series of unfortunate injuries, Mark Henry was forced to give up his world title to Big Show (who would quickly lose it to Daniel Bryan). Since then, the "Strongest Man in the World" has been left without any feuds.
Though a powerful heel, a face turn for Henry combined with a feud with Tensai could result in a series of interesting matches that would help promote both men.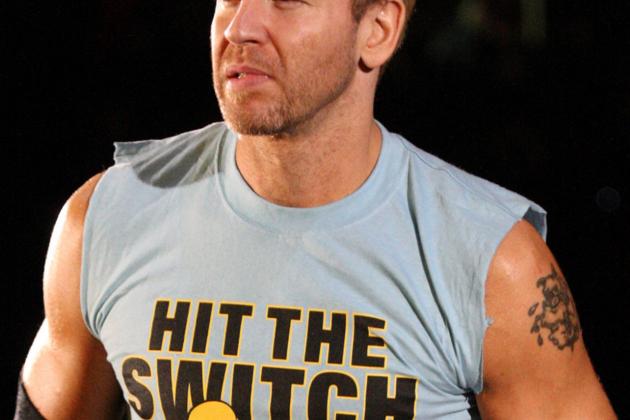 Gallo Images/Getty Images