5 March Madness Stars Who Would Be Perfect Fits with the Celtics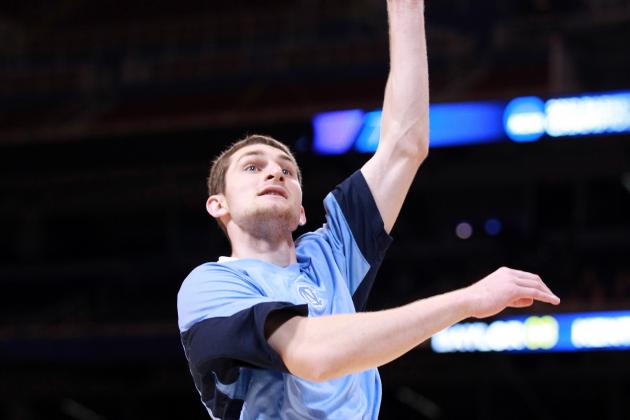 Andy Lyons/Getty Images
Carolina center Tyler Zeller would be a nice fit for the Boston Celtics.
The Boston Celtics are playing very good basketball lately—good enough to the point that many fans probably don't want to think about the impending free agency of both Kevin Garnett and Ray Allen.
The potential departure of two-thirds of "The Big Three" is of little comfort to Celtics fans. On the flip side, the upcoming NBA draft, where the Celtics have two first-round and two second-round picks, serves as a rational reason for optimism.
Last night in New Orleans the Kentucky Wildcats cut down the nets. The Wildcats are NCAA champs, and the team is brimming with serious NBA talent.
March Madness may be over, but the players who impressed in the tourney may find their way to the NBA in this June's NBA draft.
The Celtics, barring an unforeseen trade, won't be in a position to draft the very best that March Madness showcased. Anthony Davis, Michael Kidd-Gilchrist and Thomas Robinson will probably go one-two-three in this June's draft.
This slideshow will focus on players that the Celtics may have a shot at acquiring and who excelled in March Madness.
Begin Slideshow

»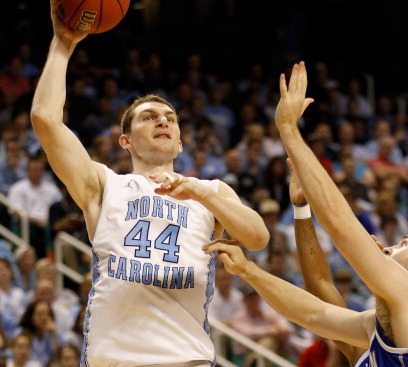 Streeter Lecka/Getty Images
Zeller would be a great fit in Boston.
Of all the potential players in the upcoming draft, the thought of Boston getting Tyler Zeller is a pretty big long shot.
It would be a great fit, though. Zeller is a legitimate 7-foot tall center who plays tough defense, has a great touch around the hoop and hits free throws.
The Celtics will enter the upcoming draft with big men and shooting guards at the top of their list of priorities. Grabbing Zeller would fill one of those needs immediately.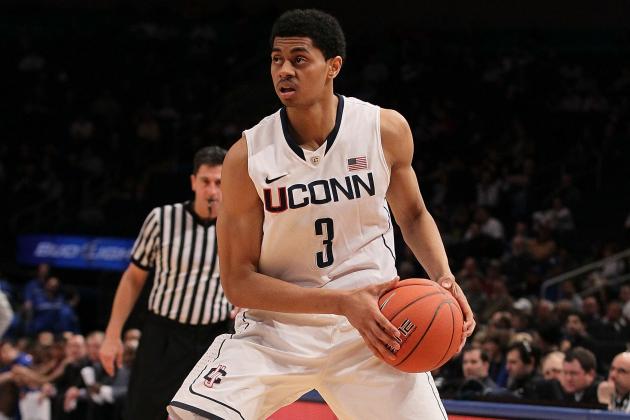 Jim McIsaac/Getty Images
Jeremy Lamb could be the future at shooting guard.
OK, so Lamb wasn't a March Madness Star this year.
Last year he was. Last year he paired with Kemba Walker to help lead UConn to a National Championship.
This year, UConn was blown out by Iowa State in the opening round.
He's still going to be a top pick in this June's draft. The Celtics currently have Ray Allen at shooting guard. Allen is a lanky mid-sized UConn shooting guard.
Lamb is a 6'5", 185-pound shooting guard with a rep for knocking down open shots.
Out goes one and in goes another...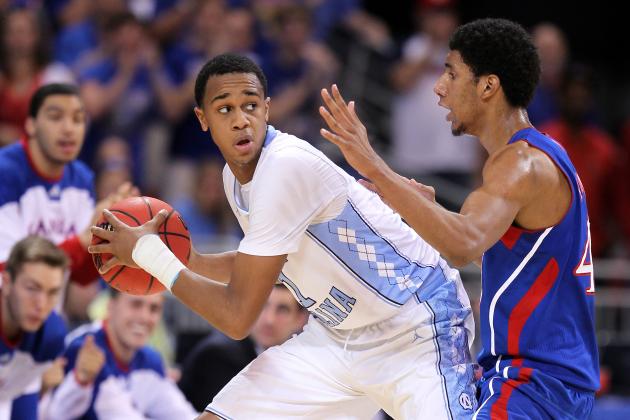 Andy Lyons/Getty Images
John Henson could end up as a great NBA player .
If it doesn't end up costing the Celtics a ton of money, then they could re-sign Kevin Garnett and play him at center.
That scenario becomes a lot more appealing if Boston has John Henson arriving to man the power forward spot.
That's because Henson, playing with a sprained ankle, had a great season and postseason.
The athletic power forward seems at ease on the court. He can face the basket or play with his back to it. Henson is also a top-notch defender who can and will shut down his opponent on many a night in the NBA.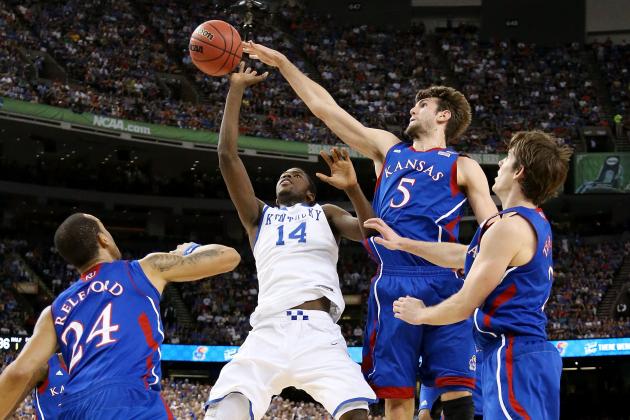 Ronald Martinez/Getty Images
Withey may be around in the second round for the Celtics.
Jeff Withey never seems to appear high on any draft boards, and yet every time I watched a Kansas game this past season he stood out.
He's easily 7-feet tall. He's a very good shot blocker and on-the-ball defender. Withey might never become a stud offensive player, but he's still a legit center with plenty of potential and a tireless work ethic.
Pairing him with Garnett would make for a very impressive and tough Celtics frontline.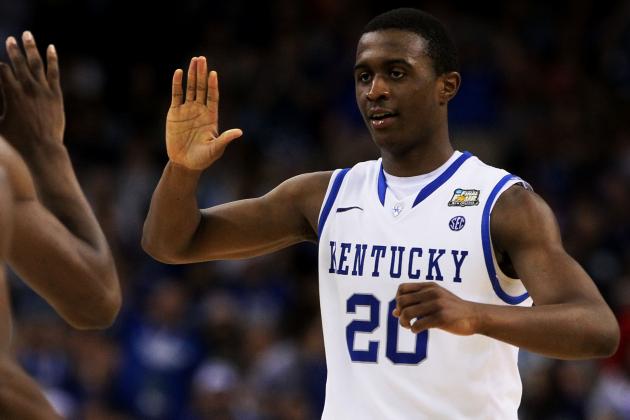 Jeff Gross/Getty Images
Doron Lamb receives congratulations from a teammate following Kentucky's National Title Game victory.
If Doron Lamb is open, then there's a pretty good chance the shot is going in. Don't believe me? Ask Kansas who couldn't find an answer for Lamb.
Lamb scored a game-high 22 points on 7-of-12 shooting in the National Championship Game. He's a touch small for his position, but he's also the type of player who can overcome the lack of size. With Ray Allen either leaving or being relegated to a bench role, the Celtics are in need of a starting shooting guard.
Lamb might be a very nice fit.