Arsenal vs. Chelsea vs. Tottenham: Who Shall Prevail in Champions League Race?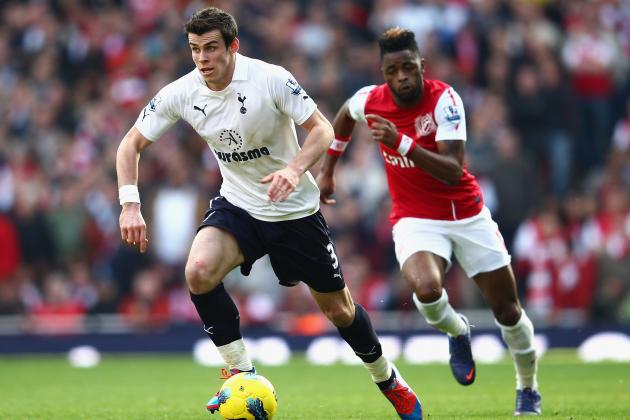 Clive Mason/Getty Images

Three London clubs: Arsenal, Chelsea and Tottenham Hotspurs.
Only two Champions League spots remain.
Which two shall prevail? Will Arsenal and Tottenham hold on to their respective standings, or will a resurgent Chelsea overcome the odds?
Who has the better set-list? Which coach, Arsene Wenger, Harry Redknapp or Roberto Di Matteo, is better equipped? Which team has the better players?
Let's probe a little deeper.
Begin Slideshow

»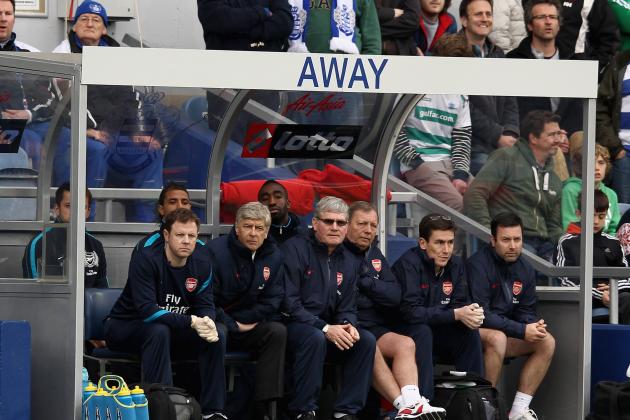 Ian Walton/Getty Images

Arsene Wenger
Out of the three coaches, it is obviously Arsene Wenger who has the competitive advantage. Known for his astuteness, Wenger has guided Arsenal to historical heights before, and he will be looked upon to do the same in this particular situation as well.
However, one cannot be oblivious to Wenger's shortcomings, as there have been a few. Sometimes his tactics leave a few heads scratching, and the same can be said about his lineup on certain occasions.
Harry Redknapp
Harry Redknapp has also been instrumental in guiding Tottenham all throughout the season to record highs. However, ever since the England job has been vacated, Tottenham have been in the slumps. Nevertheless, I expect Harry to put his distractions aside and concentrate at the task at hand.
Roberto Di Matteo
At first glance, it would seem that Di Matteo would be the underdog amongst these heavyweights. However, he has much to win and little to lose from this precarious situation. As a caretaker manager, certain burdens are certainly uplifted.
Therefore, I think the Chelsea interim manager will be more open to tactical changes and might be in a more favorable position to grind out the necessary results.
Verdict:
Despite certain shortcomings of Arsene Wenger, I still believe he is the best manager among these three. One does not get voted coach of the decade by the Institute of Football History and Statistics (IFFHS) for tomfoolery.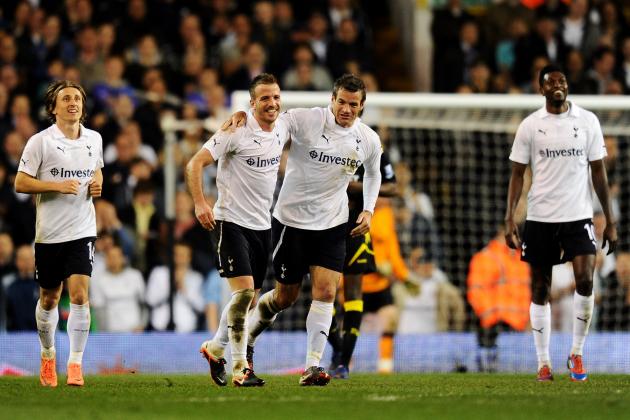 Mike Hewitt/Getty Images

Arsenal
It looked as if Arsenal had solved their defensive problems, but last week's game against Queens Park Rangers highlighted that this problem still looms large. I will, however, acquiesce to the fact that Thomas Vermaelen, usually rock solid in defense, had an off game.
Laurent Koscielny has become a world-class defender and with Bacary Sagna back into the mix, Arsenal's defense is quite solid.
Arsenal's midfield also operates smoothly, once you take Aaron Ramsey out of the picture that is. With the likes of Alex Song, Mikel Arteta and wünderkind Alex Oxlade-Chamberlain, Arsenal have potential match winners. Not to mention the form of Tomas Rosicky.
And when you've got the hottest striker on the planet in Robin van Persie, Arsenal have a solid case.
Chelsea:
Chelsea used to have a phenomenal squad. I use the word "used to" because I think the Chelsea squad leaves a lot to be desired.
Aging, lackluster, lifeless.
However, on the best of days, the Chelsea line up does function beyond expectations. Chelsea's defense has really stabilized with John Terry, David Luiz, Gary Cahill and Branislav Ivanovic putting in superb performances.
And with Fernando Torres showing glimpses of his former self, they cannot be ruled out so quickly.
Tottenham Hotspur:
Among these three, Tottenham have the best squad by a country mile. Rock solid in defense and mobile in offense, the Tottenham players have been a joy to behold.
The center-backs are quality, and the full-backs, despite a dip in form, have been quite capable.
Scott Parker, as usual, an effective and industrious shield, while the midfield trio of Gareth Bale, Luka Modric and Rafael van der Vaart can wreck havoc upon any team.
The striking department poses a problem, but it seem Emmanuel Adebayor has gotten his form back and looks quite threatening.
Verdict:
Tottenham win out on this one with Arsenal coming a close second.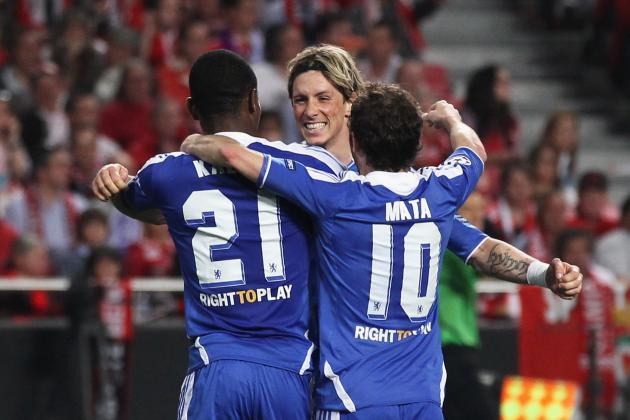 Clive Rose/Getty Images

Arsenal:
Here are the remaining matches and potential points for Arsenal:
Manchester City (home): 0 points
Wolverhampton (away): 3 points
Wigan (home): 3 points
Chelsea (home): 1 point
Stoke (away): 1 point
Norwich (home): 3 points
West Brom (home): 3 points
Grand Total: 14 points
The games against City and Chelsea are tricky fixtures, and the latter might eventually decide who occupies which standings.
Chelsea:
Wigan (home): 3 points
Fulham (away): 3 points
Arsenal (away): 1 point
QPR (home): 3 points
Newcastle (home): 1 point
Liverpool (away): 0 points
Blackburn (home): 3 points
Grand Total: 14 points
Chelsea also have a quite difficult fixture, especially the one against Liverpool against whom they have almost always been unable to get a favorable result.
Tottenham Hotspur:
Sunderland (away): 1 point
Norwich (home): 3 points
QPR (away): 3 points
Blackburn (home): 3 points
Bolton (away): 3 points
Aston Villa (away): 3 points
Fulham (home): 1 point
Grand Total: 17 points
Verdict:
Based on these predictions, expect Arsenal and Chelsea to each collect 14 points and Tottenham to collect 17 points. Spurs obviously have the better set-list with many of their games coming against potential relegation teams such as Blackburn, QPR, Bolton and Aston Villa.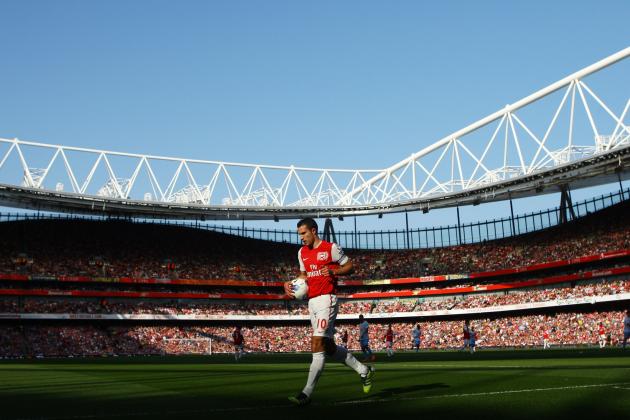 Julian Finney/Getty Images

As of GameWeek 31, the standings in the Premier League are as follows:
| | |
| --- | --- |
| Team | Points |
| Arsenal | 58 points |
| Tottenham Hotspur | 58 points |
| Chelsea | 53 points |
I think given the wide rift between Chelsea and the other two North London clubs, coupled with the fact that Tottenham have a very easy set of fixtures and Arsenal have the better coach and better players, it will be Tottenham and Arsenal clinching the third and fourth places respectively.
Follow me on Twitter: @BrenGoetze