NFL Free Agency: 5 Moves Sure to Backfire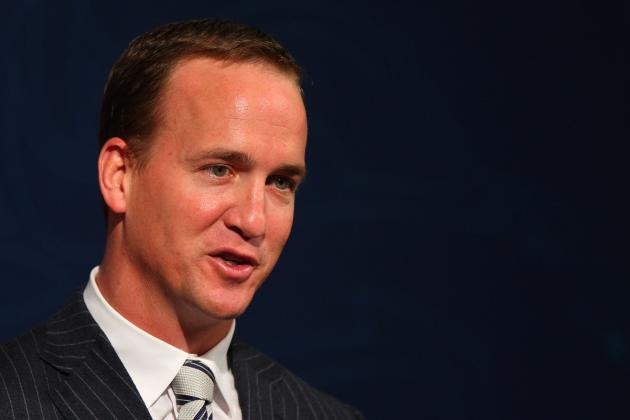 Doug Pensinger/Getty Images

By the end of the 2012 NFL season, Peyton Manning, among others, will be a regret of this year's free agency.
Some teams get a bit overeager during the free agent frenzy (think Albert Haynesworth's seven-year, $100 million deal with the Washington Redskins in 2009).
But every season has its free agent flops. Here are five sure to cause anguish in 2012.
Begin Slideshow

»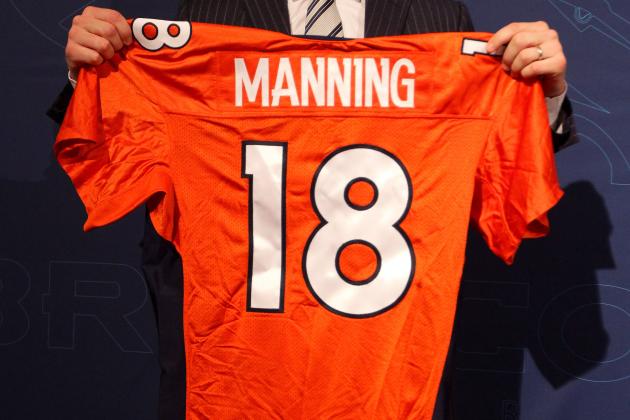 Doug Pensinger/Getty Images

While an injury clause financially protects the Denver Broncos in the Peyton Manning deal (they could wriggle out of their $96 million dollar contract with him mostly unharmed should he get hurt), the Manning-to-Denver move will leave the Broncos a mile high and dry.
Manning is guaranteed $18 million next season, a sum on par with the salaries of the NFL's highest performing quarterbacks.
But while the Manning of the past certainly earned his keep, odds are that 19 months and four neck surgeries later, he is no longer playing at the $18 million level.
The procedures on his neck, which include a vertebrae fusion, have weakened the 36-year-old quarterback.
No. 18 could suffer from diminished arm strength and reduced throwing velocity as a result of the surgeries.
And even if he manages to hit the field at full strength this September, it may only be a matter of time before his injuries flare up again.
Sports Illustrated revealed that Manning's neck problems could be here to stay, explaining:
[the Colts organization] is concerned that Manning's neck injuries have reached the chronic stage, and that there could be a genetic aspect to his condition.
All signs seem to point to Manning missing at least a few games this season.
And while the financial consequences of a Manning injury may not be dire, Denver's performance would certainly suffer.
Should Manning find himself sidelined, it will be Caleb Hanie who replaces him under center.
In six games with the Chicago Bears last season, Hanie threw nine picks and fumbled once.
Basically, the Broncos are sunk if Manning falters.
Sure, the upside will be big if Manning pans out. But don't count on it.
John Elway will be reeling after this free agency move plays out.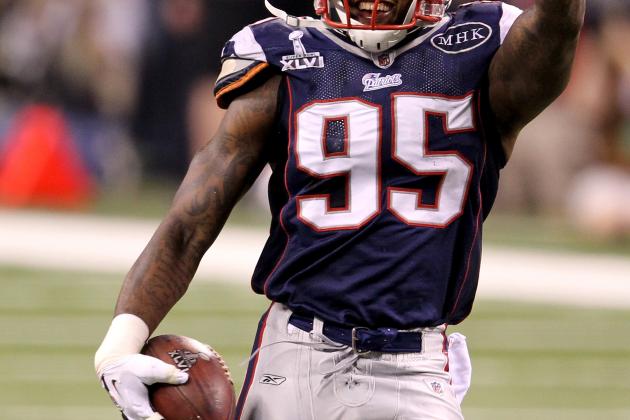 Andy Lyons/Getty Images

The New England Patriots let Mark Anderson slip away to their AFC East rival Buffalo Bills in free agency, and at first glance, it looks like they drew the short stick in the deal.
But upon closer examination, it is clear that it will be the Bills that regret digging so deeply into their pockets for this one.
Anderson is due to earn $27.5 million over four years, including $8 million guaranteed—a hefty haul for a guy who was a situational player in New England.
Anderson played just 47 percent of snaps for the Patriots, and was used mostly in passing situations.
Don't get me wrong, Anderson will contribute to a fierce pass rush in Buffalo.
But, as his salary implies and Bills coach Chan Gaily corroborates, the Bills don't plan on using the defensive end situationally.
This is where the Bills miscalculated.
Anderson will struggle in an expanded role.
He is notoriously shaky against the run, and even his pass rush stats in New England may be a bit deceiving.
Anderson racked up 10 sacks in the regular season with the Pats and 2.5 in the postseason.
That's impressive.
But with Tom Brady leading New England's offense, the Patriots were often up on the scoreboard, forcing their opponents to attempt more passes.
Anderson shined in these situations. He racked up eight of his 10 sacks when the Patriots were ahead and four of those when New England led by 9-16 points.
Will the Bills offense be able to create that kind of cushion and allow Anderson to thrive?
Probably not.
He likely won't perform at the level that his price tag implies, and the Bills will end up regretting breaking the bank for a bust.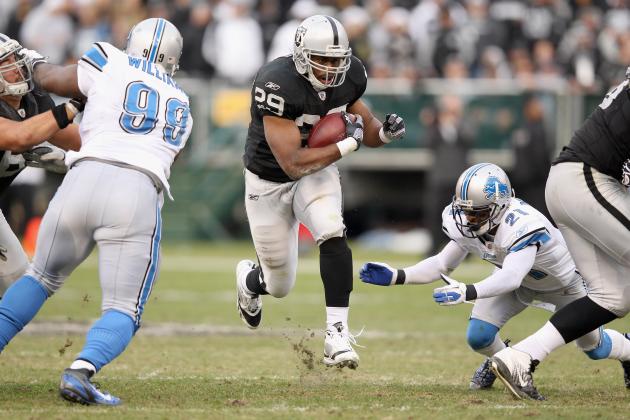 Ezra Shaw/Getty Images

Michael Bush notched almost 1,000 yards rushing last season with the Oakland Raiders, so this free agency mishap is not performance-related.
But the move could backfire for the Chicago Bears if the tension it created lingers throughout the season.
The untimely deal came after the Bears franchised Matt Forte because they were unable to work out a long-term deal with him.
Forte and the Bears were still struggling to work out a contract when the Bush deal was announced.
Chicago inked Bush to a four-year, $14 million deal, and in the process sent the wrong message to their Pro Bowl running back.
The move provoked Forte's fury, and he took to Twitter to lash out:
There's only so many times a man that has done everything he's been asked to do can be disrespected! Guess the GOOD GUYS do finish last....

— Matt Forte (@MattForte22) March 22, 2012
To date, the Bears and Matt Forte have not agreed to a long-term contract, even prompting speculation that Forte could depart Chicago.
If this kind of drama hangs over the season, the Bears' front office could regret this ill-conceived move.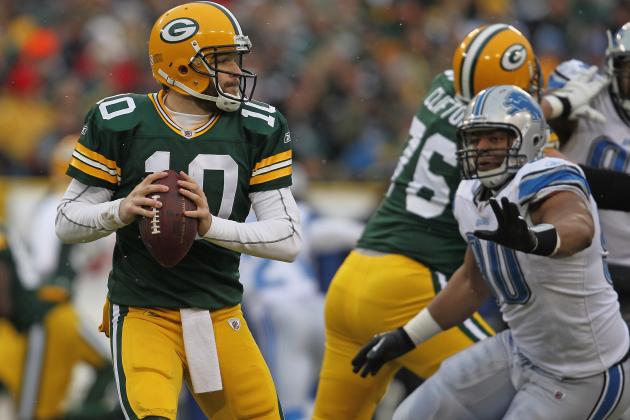 Jonathan Daniel/Getty Images

Matt Flynn's stunning showing in Green Bay artificially inflated his stock and fan expectations.
In the final game of last season, Flynn broke Packers records, throwing for 480 yards and six touchdowns against the Detroit Lions.
If you were watching, all you could hear was "cha-ching."
And his stock did indeed increase with that finale.
The Seattle Seahawks signed Flynn to a $26 million, three-year deal, $10 million of which is guaranteed. That's a sizable sum given Flynn's minimal starting experience.
The acquisition also raised fan hopes, inspiring the hash tag #flynnsanity in Seattle.
But while the Seahawks needed a quarterback and were in a tight enough spot to take a risk, all this hype is too much, too fast.
The unproven quarterback won't be surrounded by the likes of Jordy Nelson and Greg Jennings in Seattle.
Those guys certainly did their part to make Flynn look flashy in Green Bay.
Even Flynn's former offensive coordinator, Joe Philbin, had his doubts about the quarterback.
Philbin is now the head coach of the Miami Dolphins who, according to NFL.com, were only willing to offer Flynn half of what Seattle ended up coughing up for him:
A Dolphins source told NFL.com's Jeff Darlington the team was willing to offer Flynn just under $4 million per year because they weren't convinced he was a franchise quarterback.
With all this build up, the deflation factor could be huge in Seattle.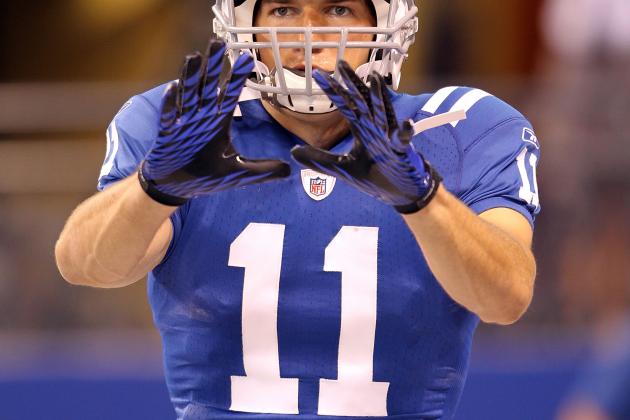 Andy Lyons/Getty Images

Wide receiver Anthony Gonzalez brings skills to the table that make the New England Patriots drool.
He's quick, shifty and can get separation in tight spaces.
But all of this must be annotated with an asterisk: Anthony Gonzalez is all of the above if he's healthy.
A litany of injuries has suppressed Gonzalez's talent. In the past three seasons, he has played just 11 games.
His afflictions include a dislocated thumb, a bruised foot, hamstring pulls, hip injuries, concussions, torn knee ligaments and back ailments.
Certainly he has potential, but more likely New England just added dead weight to their roster.
The Patriots would have been better served fleshing out their defense through free agency rather than taking risks to improve their high-octane offense.