Cricket: International Cricket's Team of the Month, March 2012
Scott Barbour/Getty Images

March 2012 has brought a number of things to us on the international cricketing stage—unbelievable wins, incredible centuries and phenomenal bowling spells—all of which we will remember for months to come.
While we'd love to put every player on this list, only a few can make it.
In fact, only 11 can make it. So here are the top 11 cricketers from the month of March, 2012.
Begin Slideshow

»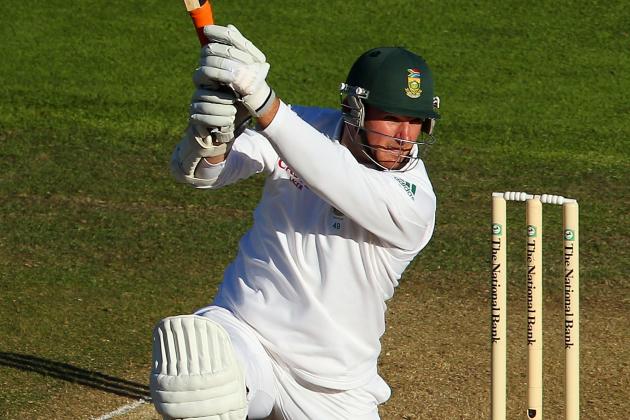 Hagen Hopkins/Getty Images

Starting at the top of the order, Graeme Smith has had a phenomenal month, recording two 50's and a hundred in just three test matches at an average of 56.40.
His 282 runs are the most test runs by any batsman in the month of March.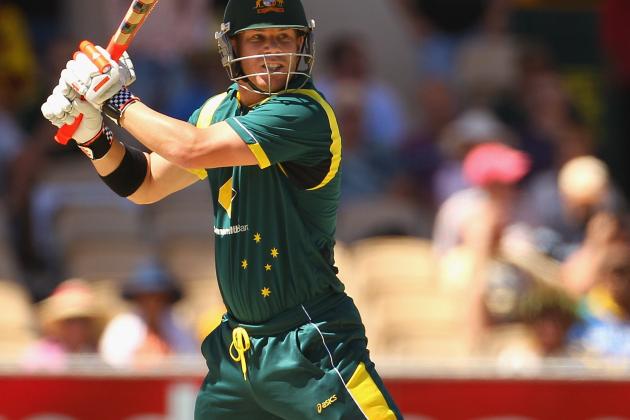 Cameron Spencer/Getty Images

Joining Smith at the top of the order is Australian firepower David Warner, who chalked up 477 one-day runs throughout March.
He is only one of two players to make two centuries in the month. His 163 is the third-highest individual score across all forms of the game.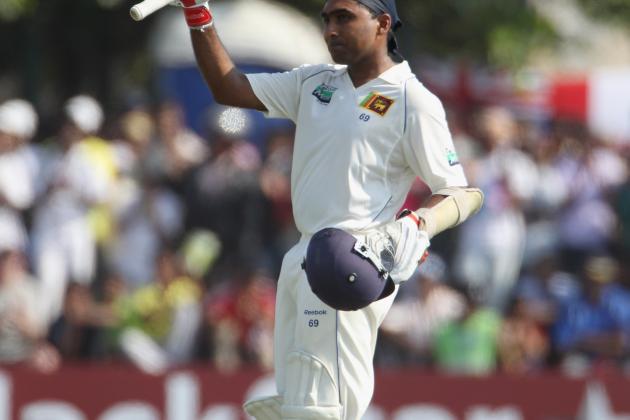 Tom Shaw/Getty Images

One test, one win.
Oh, and 185 runs, making Jayawardene a worthy first-man in on this list.
Hagen Hopkins/Getty Images

New Zealand cricket may not be as strong as it once was, but players like Kane Williamson will certainly be worth watching for many years to come.
The 21-year-old notched up an impressive 229 test runs for the month (third-highest), a stellar 102 not out and finished with an average of 57.26—the highest legitimate average for the month.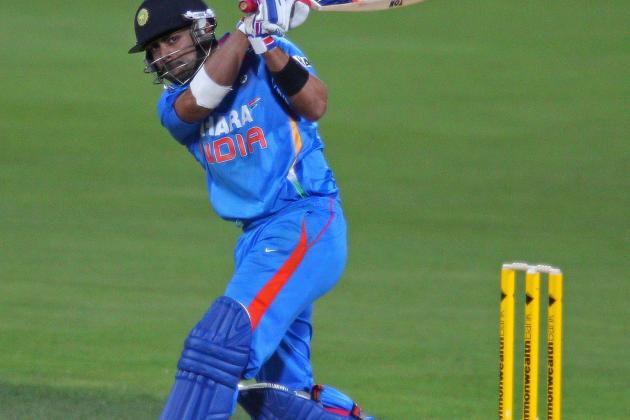 Scott Barbour/Getty Images

Kohli's 183 in a one-day international makes him worthy of this list on its own.
The fact that it led India to an incredible victory, and it was followed with another century and half-century for the month?
That makes it incredible, as the Indian star finished with an average of 119 for the month, and 357 runs in just three innings.
Spectacular effort.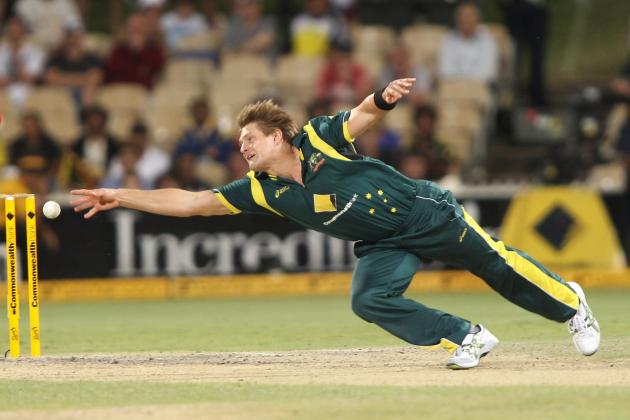 Morne de Klerk/Getty Images

Back from injury, Shane Watson had a stellar month, proving again why he's one of the best all-rounders in the world.
Watson recorded 270 runs and 16 wickets, as well as three catches throughout March.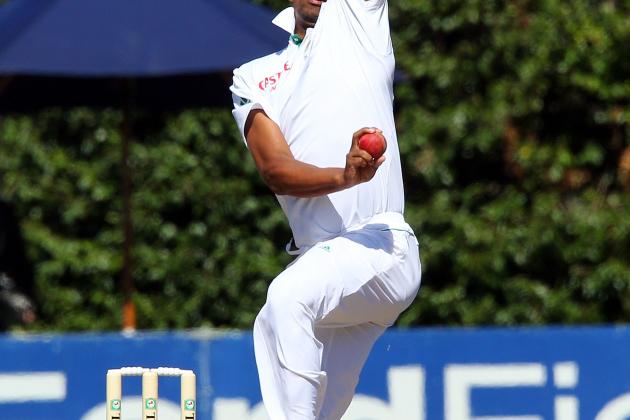 Hagen Hopkins/Getty Images

Not often will you finish the month with a bowling average of 15.47, but Philander did exactly that, destroying through batting lineups all month long.
His 21 wickets for the month make him the top bowler, finishing with 6/44 for a single innings and a 10-wicket match also in March.
Definitely a player to keep an eye on.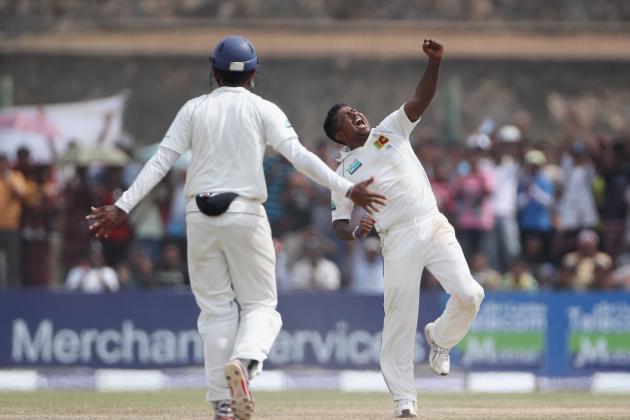 Tom Shaw/Getty Images

If you thought Philander was strong, the little Sri Lankan spinner Herath technically outdid him.
Finishing with an average of 14.25, Herath played in just the lone test match against England, but took 12 wickets for the match—bowling more than 50 overs and conceding just 171 runs.
Phenomenal performance.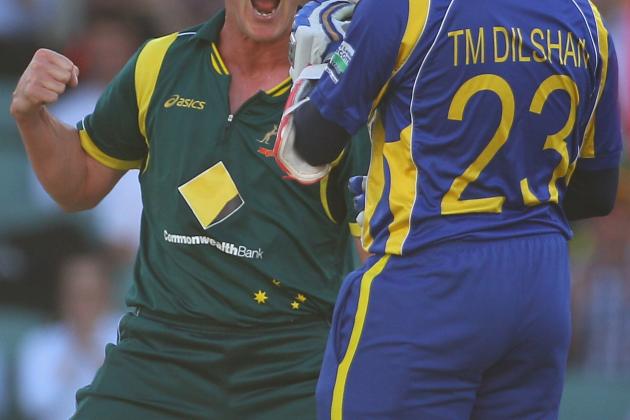 Cameron Spencer/Getty Images

Proving to many that he's still got what it takes, Lee took 15 one-day international wickets throughout March, justifying his place in our Team of the Month.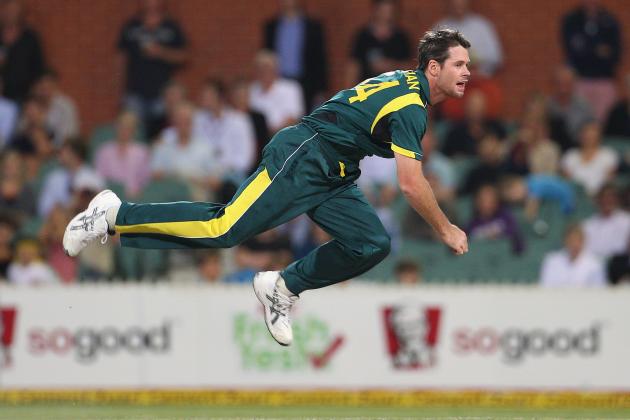 Cameron Spencer/Getty Images

Sneaking in down the order comes the Australian all-rounded Dan Christian, who earned his place in our March XI with a bowling average of just 19.39 throughout his nine innings.
His 11 wickets also allowed only just 210 runs and came at a strike rate of just 24—one of the lowest strike-rates for the month.
Does he bat this far down the order?
No, but imagine trying to get this No. 11 out if he did!
Pollard was sensational against Australia, smashing 102 off just 70 balls en route to the West Indies, recording their first home win against Australia in six years.
Read more articles by Dan here or follow him on Twitter: @dantalintyre