WrestleMania 28: Power Ranking Members of Team Teddy vs. Team Johnny
March 31, 2012

WrestleMania 28 will feature the biggest and the best in the business, but it will also feature a terrible tag-team match between Team Teddy Long vs. Team John Laurinaitis.
The duo is struggling for control of both shows, but it will be the fans struggling to care. With the role of GM causing no one to lose sleep, this match will be a train wreck.
All of the following stars will be involved, but few of them will really make a difference. Expect a complete circus.
No. 1: Santino Marella
Despite the US Title and a strong recent run, the WWE does not respect Santino as more than a comedy act. While I don't expect Santino to get the loss, he will be on the losing team.
No. 2: David Otunga
Many fans have hated what David Otunga has become, but he is the perfect WWE heel. With a celebrity spouse, the WWE loves it even more. Otunga ends up looking amazing.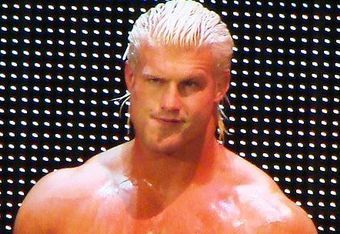 No. 3: Dolph Ziggler
While Ziggler doesn't need Swagger to be successful, the duo could find success now in the new tag division. It would be a good way to allow a championship feud to close and allow Ziggler back to the main event.
No. 4: Kofi Kingston
With a match against Chris Jericho against Kofi Kingston on this week's SmackDown, it's clear that the WWE thinks highly of Kingston. I expect him to have a huge spot in this match.
No. 5: The Miz
As anti-climatic as it was, The Miz and his losing streak will also be part of Team Johnny. That makes two members of Team Johnny on extended losing streaks. Good call.
No. 6: Booker T
The WWE loves Booker T, so allowing him to fill the void left by the inability of Rey Mysterio to go at WrestleMania was a dream come true for the company. Booker will get his cheap pop and bow out without being too much of an influence.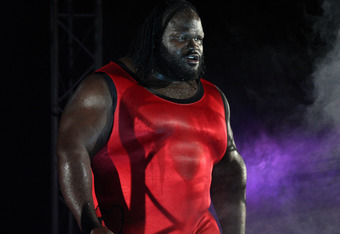 Gallo Images/Getty Images
No. 7: Mark Henry
I don't know what the deal with Mark Henry is right now, but he is one of the best heels in the company right now. If he looks strong, he may have another run in him.
No. 8: R-Truth
While talking to Little Jimmy has been absolutely hilarious, the WWE has shown no direction at all with R-Truth since he was suspended because of a failed drug test. I expect that to continue here.
No. 9: Zack Ryder
While there has been much speculation about a heel turn from Ryder here, the WWE will give him the nice offense during the match but eventually allow him to take the loss for his team.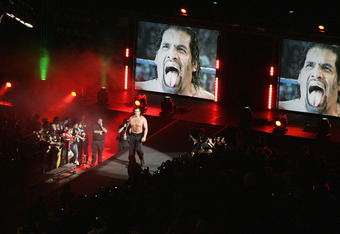 Gaye Gerard/Getty Images
No. 10: Jack Swagger
As good as Jack Swagger is in the ring, he is atrocious on the mic. The WWE may fall in love with this tag team, allowing Ziggler and Vickie to speak most.
No. 11: Drew McIntyre
Injuries have forced Johnny Ace to act like a Drew McIntyre isn't on a ridiculous losing streak.
No. 12: The Great Khali
The definition of yuck.
Check back for more on World Wrestling Entertainment as it comes, and visit Bleacher Report's Wrestling Page to get your fill of WWE/TNA. For more Wrestling talk, listen to Ring Rust Radio for all of the hot topics you just can't miss (some language NSFW).