Anderson Silva vs. Chael Sonnen and 20 Rematches MMA Fans Want to See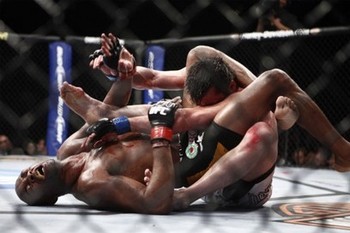 When the smoke clears and all is said and done, we can shake hands and be friends. Right? Wrong!
On June 16, 2012, Anderson Silva and Chael Sonnen will step into the cage so that MMA fans can bear witness to the biggest rematch in UFC history. UFC 147 is not only expected to be the biggest PPV event of the year, but it also looks like it could break the PPV record currently held by UFC 100, which also featured a grudge match rematch in the main event.
"Why should they fight again? We already saw it!" Just because you saw the same two guys get into the cage before doesn't mean that you'll see the same fight the second time around. Just look at Lesnar vs Mir and Liddell vs Couture as examples of different outcomes occurring in a hotly anticipated rematch.
Personal beef between fighters isn't the only reason why fans want to see rematches.The way I see it, there are 10 primary situations that would make a rematch necessary:
Controversial Decision
Controversial Stoppage
Fight Ends in a Draw
Extremely Close Fight
Extremely Exciting Fight
Outside Factor Tainted First Fight
Close Contention within Division
Animosity Between Opponents
Underdog Shocks Heavy Favorite
Winner Tested Positive for Performance Enhancer
Here is a list of 20 Rematches that MMA Fans Want to See...whether they know it or not!
Nick Diaz vs Carlos Condit II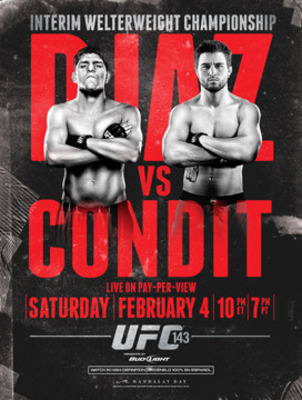 In one of the most debated decisions of recent memory, fans and fighters alike were split when scoring the interim welterweight championship fight between Carlos Condit and Nick Diaz. Diaz pressed the pace throughout the bout and Condit used impressive footwork and counterstriking.

Did Condit "run away" from Diaz? That's up for the viewer to decide. Did he get sucked into Nick Diaz's game? Absolutely not. Now that Nick Diaz knows the gameplan that Condit wants to employ, will he try to work the bout to the ground like he did in the final round? Will his frustration get the better of him and cause him to be too aggressive? Would the Gracie Jiu-Jitsu student get his hand raised the second time around?
These questions and more can only be answered with a rematch.
Matt Serra vs Matt Hughes II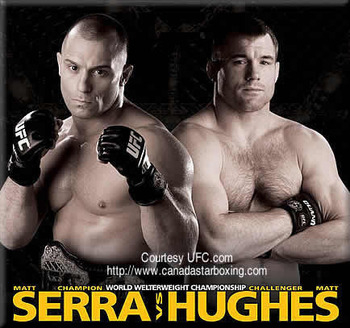 Their original bout was hotly contested with Serra and Hughes clearly winning Rounds 1 and 2, respectively. The third and final round is what ultimately decided on a winner, with Hughes controlling a longer portion of the fight, but Serra doing more damage.

Ultimately, the judges went with Hughes, but the MMA world doesn't necessarily seem to agree with that decision. A rematch could serve as a retirement bout for both men.
Both men are roughly in the same boat these days. Neither man has committed to retiring nor have they signed on for their next fight. Each man has stated that they are considering retirement, but likewise hinted that they aren't done quite yet. A rematch where both former champions go into the bout knowing that it is their final fight would be one of the most intense and emotional fights in history.
Shogun Rua vs Rampage Jackson II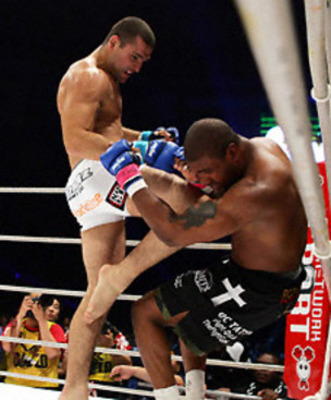 As two of the biggest stars of PRIDE Fighting Championships, Shogun Rua and Rampage Jackson have quite the history with one another. When these two warriors first stepped into the cage at Pride Total Elimination 2005, there was an intense history between them.
Prior to their bout, Rampage found himself on the wrong end of a fierce knockout from Chute Box fighter Wanderlei Silva, and followed up with a highly controversial decision victory over Shogun's older brother "Ninja".

Although Rampage was dominated in their first encounter, and quickly found himself on the receiving end of smelling salts, both men have seen so much success since 2005 that a rematch between these two PRIDE legends remains a dream fight for many fans.
Currently, the bout sits on the shelf awaiting Jackson's recovery from double knee surgery.


Shogun Rua vs Dan Henderson II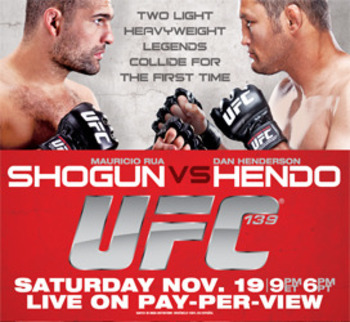 The 2011 Fight of the Year almost happened again in 2012. It has recently been reported that Dan Henderson turned down a rematch with Mauricio Shogun Rua in hopes of securing either a light-heavyweight title shot against Jonny Bones Jones or a potential rematch with middleweight champion Anderson Silva. Henderson denies that claim, but it still makes us drool over the idea of them going at it once again...

In an epic nail-biter that nearly ended several times throughout it's 25-minute time limit, Rua and Hendo showed the kind of heart and determination that has rarely been seen inside the Octagon. Many argue that the contest should have been a draw. Personally, I agree with that assessment.

With Rampage on the sidelines, Rua is without an opponent and Hendo is still sitting on the sidelines. It's possible that we will get this bout in 2012, but after being inches away from losing all of the momentum he built up over the last two years, the former PRIDE champion seems perfectly content waiting on a title fight.
Rampage Jackson vs Forrest Griffin II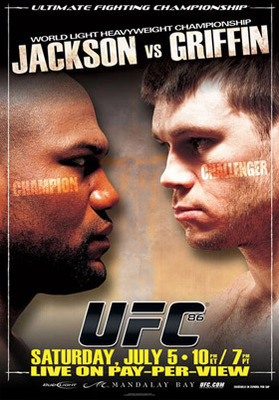 If for any reason Shogun/Rampage II doesn't happen, or if Rampage decides to stick around and fight another day, a rematch from 2008's Fight of the Year would sit at the top of my wish list.
UFC 86 marked the official coming out party for Forrest Griffin. Although he had choked out Mauricio Rua to earn his crack at the belt, Shogun clearly looked sluggish in the bout as a result of ring rust after surgery. When Forrest was able to outscore a primed Rampage Jackson, he told the world that he was more than just a reality show winner.

Let's be honest here: Both men have held the prestigious light-heavyweight championship, and both men have seen their best days pass them by. That being said, each man welcomes a war and both men are on their last legs inside the octagon.
At this point, each man is looking for one last war to hang his hat on before calling it a day.
Miguel Torres vs Brian Bowles II
The lack of star power is a major enemy of the UFC's bantamweight division. With Dominick Cruz and Urijah Faber carrying the torch, there are few supporting characters that the average MMA fan cares about. What's worse is that two of the division's top ranked fighters have just departed to try their luck at flyweight.
The story between Miguel Torres and Brian Bowles writes itself. Torres was the long-reigning champ who had tasted defeat only once in 38 professional fights. Bowles was the undefeated contender who missed his first title shot due to injury. An overconfident Torres came out wildly and got hit hard in the process, leading to Brian Bowles scoring one of the biggest upsets in bantamweight history.
Both men are struggling to find their footing in the UFC, but both men are entertaining to watch and Torres would love to show that he has learned from his mistake. This rematch would be great for fans and the division itself.
Rashad Evans vs Lyoto Machida II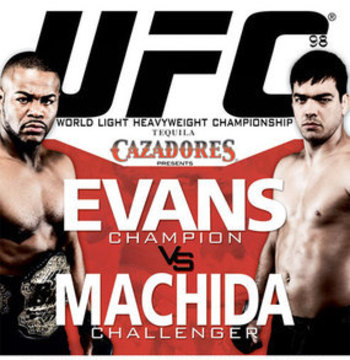 Both of these men have seen a lot of hatred from fans. However, Rashad Evans has only tasted defeat one time in his professional career. Through some miraculous event, if Rashad were to defeat Jon Jones next month, it would be time for him to go back and erase the sole blemish on his career.
If Machida has the key to defeating Rashad, can he do it again? Many pundits described Evans' performance against Tito as "the best he has ever looked". Did Rashad learn enough from his loss to overcome?

Even if Rashad were to stumble against Jones, he and The Dragon would be in similar places on the totem pole. Machida performed admirably against the current champ and although he has lost three of his last four contests, look at the level of competition that he faced: Shogun Rua, Rampage Jackson, Jon Jones and Randy Couture.


Frankie Edgar vs Benson Henderson II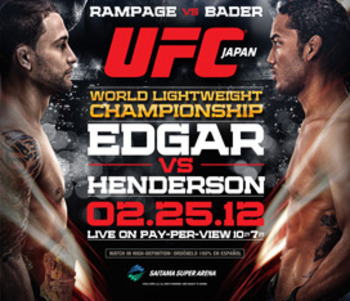 Frankie Edgar lost his fight with Benson Henderson at UFC 144. There isn't a lot of argument about that. Unlike his first title fights with BJ Penn and Gray Maynard, there was no controversy in the decision that was handed down. However, with no clear cut contender in the lightweight division and with Edgar's extended tenure as the 155-pound champion, his request for a rematch has been granted.
Fans like Edgar for his incredible amount of heart and never-say-die attitude. Frankie never batted an eye when he was asked to give back to back rematches to contenders because he was willing to prove that he is the best in the world. Sometimes, you just have to reward a company man who fights with a style like that.
At UFC 144, there were some excellent fights. Henderson/Edgar was the clear winner of Fight of the Night, and I am certain that MMA fans around the world will marvel at the rematch.


Benson Henderson vs Anthony Pettis II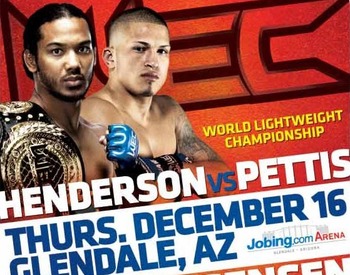 It's interesting how many rematches we see in the lightweight division when you consider how stacked the division is.
If Frankie wasn't granted his rematch, it's not exactly like lightweight fans would be left wanting more. At the post-fight presser for UFC 144, UFC's head honcho Dana White pointed to Anthony Pettis as the likely first challenger for Bendo.
Their war at the final WEC event back in 2010 won Fight of the Year and the Showtime Kick will remain on highlight reels for all time. Considering that all Top 10 lightweights have a loss in their last three fights, as the last man to defeat Henderson, Pettis happens to be in the right place at the right time for a rematch.
If Henderson gets past Edgar this summer, expect this rematch to take place by the year's end.
Vitor Belfort vs Wanderlei Silva II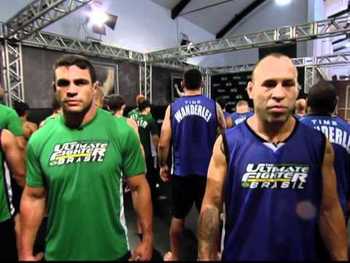 Although it's not in the same weight class, Wanderlei Silva and Vitor Belfort will throw leather once again. As coaches of The Ultimate Fighter: Brazil, these two will meet at the end of the season in their home country.
Their first fight didn't last long, as Vitor TKO'd Wanderlei only 44 seconds into the opening frame. As a testament to Vitor's power, he was the only man to finish Wanderlei with strikes until a bout with heavyweight kickboxer Mirko Cro Cop a full eight years later.

Both men have looked great since their respective drops to the middleweight division and both men have undeniable one-punch knockout power. When this fight finally happens, make sure your DVR is working, because we can expect nothing short of a KO of the Year nominee.


Anderson Silva vs Chael Sonnen II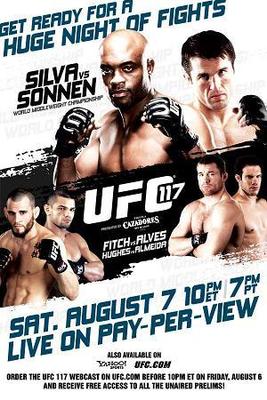 When Chael Sonnen first took on Anderson Silva, he pounded on the champion for 22.5 minutes. Anderson looked outmatched and it looked as if the Chael Sonnen era had officially begun. In the most stunning comeback in fight history, Anderson secured a triangle armbar combination to retain his championship.
Two years later, Chael has earned his rematch and will be stepping into EXTREMELY hostile territory when these two meet in Rio de Janeiro. As the only man to ever embarrass Anderson Silva inside the Octagon, Chael has a real chance at dethroning the undisputed No. 1 fighter in the world.
Did Chael's TRT cause the dominant performance? Or does he really have The Spider's number? Can Anderson keep this fight standing? Or will he rely on his black belt to secure the victory?


Jake Ellenberger vs Carlos Condit II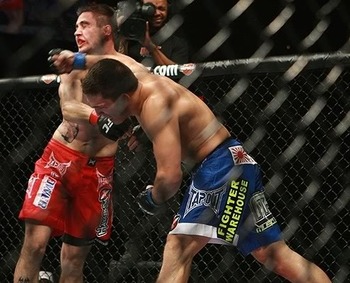 It is incredible to compare the UFC careers of Jake Ellenberger and Carlos Condit. Both men lost their debut via razor-thin split decision. Both men are known for their finishing ability inside the octagon, and both men are on massive win streaks in the stacked welterweight division.
Their first bout came without a full training camp for Ellenberger, who slowed considerably in the final frame. Many of "The Juggernaut's" fans point to this as the reason that his gas tank wasn't fully there.

If these two square off once again, there will be no excuses for anyone. Although only one fighter can be victorious the rematch, every fan of high-level MMA should count themselves as winners.
Side Note: If anyone from the UFC or THQ ends up reading this, we need a Fighter Pack in Undisputed 3 that lets us play with the No. 3 guy in the welterweight division. Thank you.
Carlos Condit vs Martin Kampmann II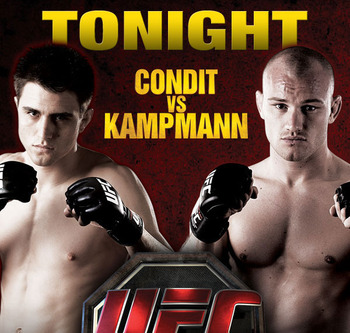 In the main event of Fight Night 18, these two welterweight standouts went toe-to-toe for 15 intense minutes. When it came time to read the decision, there was no clear-cut winner to be found.
The bout was so close that it is a shame that either man left with a loss. In the end, however, Kampmann would be deemed the victor, and Carlos would have to start off his UFC career without any momentum.
Since that time, Condit has put together five straight wins and won the interim welterweight championship. Kampmann has fought seven times in that period and winning four. His losses consisted of a TKO to late replacement Paul Daley and two highly contentious decisions against Jake Shields and Diego Sanchez.

The winner of Ellenberger/Kampmann is expected to face the winner of GSP/Condit.


Anderson Silva vs Dan Henderson II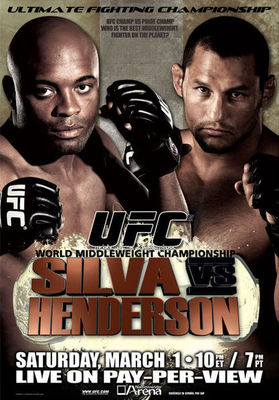 Dan Henderson is willing to cut down to middleweight one final time, but he won't do it for just any fight, according to ESPN.
"I don't have any real desire to fight at middleweight. The only guy I'd cut weight for is Anderson Silva, win or lose that could still happen."
"But it's not high up on my list at all. Silva's the only guy I'd cut weight for. I've got the light-heavyweight thing in my mind and that's it. I'd fight Anderson Silva but I'm only interested in the UFC light-heavyweight title right now."
Dan Henderson was the first person to win a round against the current middleweight kingpin back in their 2008 encounter. Silva turned up the pace in the second round and secured his victory via rear naked choke.
I believe that Jon Jones is going to prove to much for Dan Henderson, and that a bout with Anderson Silva would be a better stylistic matchup for Hendo. If he is ever to hold a championship in the UFC, this is the rematch he needs.
Rich Franklin vs Wanderlei Silva II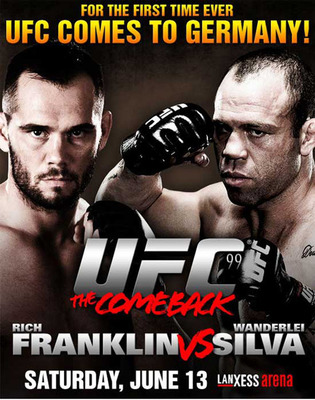 During his campaign for the UFC to create a 195-pound weight class, Rich Franklin took on light-heavyweight Wanderlei Silva in a catchweight contest at UFC 99.
In a back-and-forth slugfest that went 100mph until the final bell, these two former champions gave the live German audience a fight that they would never forget. Franklin would end up winning a unanimous decision, but this fight was extremely close.

Now that both men are fighting comfortably at middleweight, it would be interesting to see how Rounds 4, 5 and 6 would look.


Ian McCall vs Demetrious Johnson II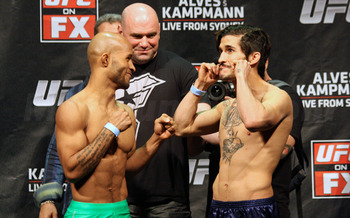 There is no way that their UFC on FX contest could be scored a draw. Right?
Thanks to an error in writing down numbers, an enormous monkey wrench was thrown into the UFC's inaugural flyweight championship tournament. Both fighters were aware that in the event of a draw, they would square off for a fourth and final round which would determine a victor.
After two very close rounds, McCall would go on to dominate the third, and presumably win the round 10-8, leading to a draw. When Demetrious Johnson's name was read as the winner, Uncle Creepy stormed out of the cage in a fit.
Thankfully, the Australian commission owned up to their mistake, and the fight went into the record books correctly, and the two men will meet once again to determine a tournament finalist.


Nate Diaz vs Gray Maynard III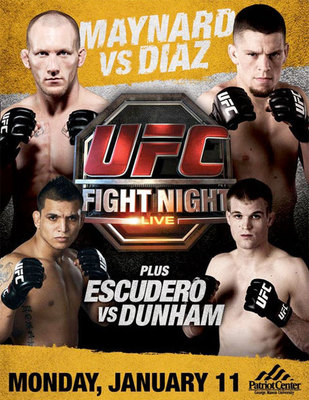 According to FightMetric, Nate Diaz has defeated Gray Maynard twice, but neither of those wins are on his record. During their season of The Ultimate Fighter, Diaz submitted Maynard in the second round to punch his ticket to the finals.
When the two lightweights met again in the main event of UFC Fight Night 20, Gray respected the submission game of the Cesar Gracie student, and kept the bout standing. Surprising to many, Diaz outworked and outstruck Maynard in each of the three rounds, but would lose via split decision.
Now that both men are in the hunt for the lightweight title, they've reached a place where a third battle is in sight and Diaz will have a chance to avenge a loss that many disagree with. In the process, Gray Maynard will have an opportunity to knock off another top lightweight in hopes of a third shot at earning UFC gold.
Josh Koscheck vs Diego Sanchez III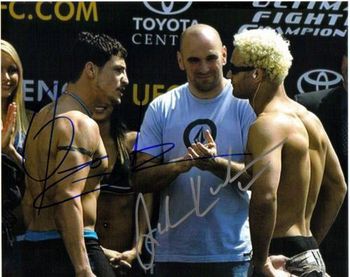 In their two encounters, Diego Sanchez and Josh Koscheck have each had their hand raised. Sanchez eliminated Koscheck from The Ultimate Fighter tournament with a split decision win, while the judges favored Kos in their rematch at UFC 69.
The interesting back story about their second fight is that Sanchez was ill the night before the fight, with what was thought to be Hepatitis C. A second test came back which debunked the original diagnosis, which allowed Diego to enter the cage. The day after the fight, Sanchez was diagnosed with a staph infection and had developed a hole the size of a coffee cup in his leg.
The loss to Koscheck was the first loss in Diego's professional career, and competing with a major staph infection clearly wouldn't have allowed "The Nightmare" to be his fast-paced, high-energy self during the contest.
Both men have been inches away from UFC gold, but neither man will see a title shot anytime soon. The time is right to do this rematch, and fans would love to see them go at it one more time.
Josh Koscheck vs Chris Leben II
The most memorable rivalry from season one of The Ultimate Fighter would have to be Chris Leben vs Josh Koscheck and Bobby Southworth. Between the water hose incident and Leben nearly slicing off his knuckle by punching a window, there was a lot of tension between the two middleweight fighters.
Sometimes, after two guys get in the cage, their beef is squashed. Watch the attached video to see if Koscheck and Leben hugged it out after their first fight.
The only thing that has prevented this rematch from happening in the past is Koscheck's drop down to welterweight. Ever his second loss to GSP, Kos has been toying with the notion of packing on some muscle and returning to the middleweight division in hopes of finding gold.
Leben and Koscheck have carried this unfinished business with them for far too long. Fans certainly haven't forgotten about their epic rivalry and another throwdown is necessary if Koscheck climbs back to 185.
Mark Hunt vs Alistair Overeem II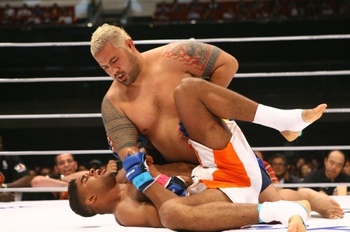 This one may sound fishy at first, but when you really look at the progress that Mark Hunt has made, this fight would not only be competitive, it would also be a joy to watch.
When these two K-1 champions first met, Mark Hunt had the submission defense of Pete Spratt. Any fighter who had the basic knowledge of arm locks was likely to defeat Hunt quickly and efficiently. In their first encounter, Overeem took advantage of this, and submitted Hunt via keylock in only 71 seconds.
Fast forward six years and you'll find both men with tremendous momentum. The biggest difference these days is the drastic turnaround in Hunt's ability to stuff a takedown and his improved grappling defense. No knock to Overeem's takedowns, but if these two monsters of kickboxing were to meet once again, they would have to stand and bang it out.
It is very rare for such high-level strikers to make it to the top of MMA, but if Mark Hunt gets past Stefan Struve, he finds himself on a four fight win-streak and in talks of title contention.
Let me know in the comments who you think would win between Overeem and Hunt in 2012. Could Overeem get Hunt down even though wrestlers like Ben Rothwell found themselves unable? Is Hunt's incredible chin able to hold up against the striking of The Reem? Can The Reem survive the vicious uppercuts of The Super Samoan?
Keep Reading