Los Angeles Lakers: Mike Brown in Danger of Losing Kobe Bryant, Rest of Team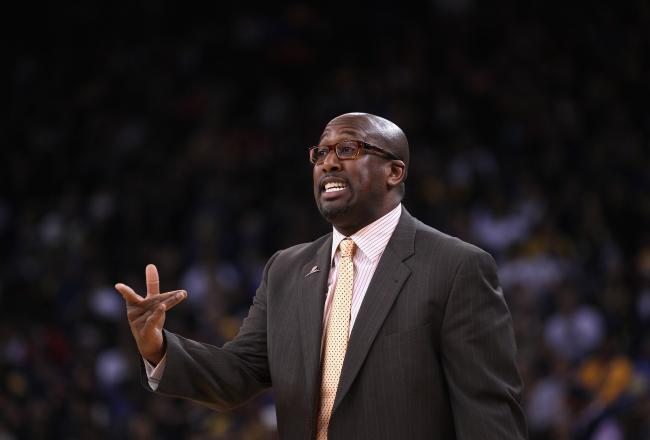 Ezra Shaw/Getty Images
The Los Angeles Lakers have been one of the NBA's most consistent teams since the arrival of Bryant in the mid-90s. Championships, Hall of Famers, legendary coaches and famous fans, the Lakers have enjoyed it all.
Until now.
When Phil Jackson left for Montana, fans knew there would undoubtedly be some bumps in the road. Replacing a coach like the Zen Master isn't easy on its own, but doing it in Tinseltown is even harder. Imagine trying to diagram up a play with precious seconds left on the clock and seeing Jack Nicholson out of the corner of your eye.
NBA coaches are used to stars and celebrities, but that doesn't mean it can't get unnerving at times, especially in Hollywood. Brown was fresh off of coaching another NBA icon in LeBron James, so he wasn't the worst choice by LA. Brown was used to the things that come with having one of the NBA's most popular and talented players on his roster.
Brown knew what he was in for when he signed on with Los Angeles, but things have gotten real for him quick.
In a recent game against the Memphis Grizzlies, Brown benched his star player in the fourth quarter. Bryant was visibly upset at the decision, at one point elbowing a chair next to him. Bryant went to the end of the bench, did not look or talk to anybody, and took a seat.
When Brown subbed for Kobe, he told Metta World Peace to go in for him. Metta didn't move at first, and sort of raised his eyebrows as if to say "seriously, why me." Metta eventually trudged over to the scorer's table and checked in, at which point Kobe took a seat.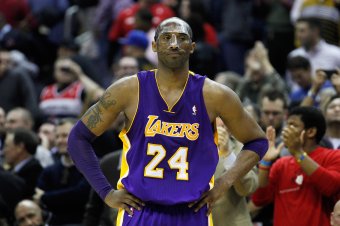 Rob Carr/Getty Images
After that game, reporters were looking for Bryant to trash his coach, but he stood tall and refused to do so.
"It's his decision to make," Bryant said. "He makes the decision. He's the coach. If you guys are looking for a story, I'm not going to give you one. I can't sit here and criticize his decisions. In leading this ballclub, that's something I can't afford to do. I got to have his back. I've had his back the whole season; I can't start doing something crazy now. It wouldn't make no sense."
The fact that Brown asked another player to sub in for Kobe is one thing, having the player being asked to replace Bryant roll his eyes at the decision is another. Brown is in real danger of losing control of this team. Bryant is clearly frustrated with him, and it won't be long before he shows it even more. Bryant passing on throwing his coach under the bus might be a limited-time event.
The danger for Brown is if the players in the locker room begin to question his methods. Once they start to lose respect for him, it is a slippery slope. Talks of a coach losing a locker room are never good for the coach. Even if this report is being overblown, there is some substance there. Brown needs to hope Bryant falls in line, otherwise he is in trouble. If it ever becomes Kobe vs. Mike Brown, my money is on Kobe.
This team is in need of unity, especially now. The playoffs are fast approaching, and it feels like players and coaches are still rattled by all of the trade talks before the deadline passed.
We know All-Star center Pau Gasol has been affected, as he was the subject of most of the trade rumors. How much was the trading of long-time Laker Derek Fisher weighing on the players' minds? Fisher might have been a smart trade, but a team in need of unity doesn't handle shake-ups like that too well. Fisher was well-liked, and will now be playing for likely No. 1 seed Oklahoma City Thunder.
All of this has evolved into a circus, one that LA doesn't need at this critical juncture of the season.
So far, Bryant has said all the right things, but how long that lasts is still to be determined. Coach Brown needs to be on alert because his job might be in question very soon here. If the Lakers falter late, Brown might be gone, and don't think for a second that management won't ask Bryant to weigh in...they will. Even if we don't hear about it, they will.
This article is
What is the duplicate article?
Why is this article offensive?
Where is this article plagiarized from?
Why is this article poorly edited?

Los Angeles Lakers: Like this team?