Reviewing the Miami Dolphins' 2012 NFL Draft Needs
March 29, 2012

Marc Serota/Getty Images
When the hope for Peyton Manning ran strong, it looked as though the Miami Dolphins could contend for the AFC East crown. Several whiffed free-agent signings and one Brandon Marshall trade later, and things have changed rather quickly.
The Dolphins can take solace in the fact that most championship teams build their squads through the draft, but the Dolphins haven't drafted particularly well—although to their credit, they've hit on all of their first-round picks in the Jeff Ireland era.
With that in mind, what are the biggest needs for Miami headed into the draft?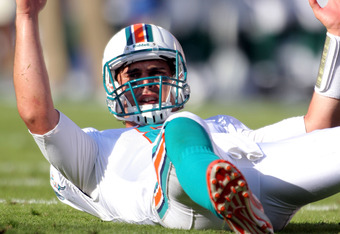 Marc Serota/Getty Images
Quarterback
It's been a need since Dan Marino retired, and it remains a need after missing on Manning and Matt Flynn in free agency.
The top two quarterbacks in the draft will be gone with the top two picks.
Their situation could be much worse, and they will have Matt Moore and David Garrard competing for the starting job. Both have experience starting in the NFL, but neither have shown the promise of being a top-tier quarterback in their veteran careers.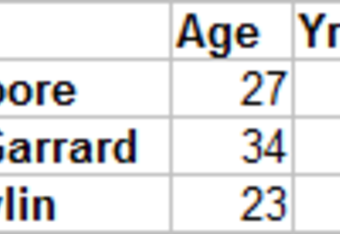 The NFL is a quarterback-dominated league, and if the Dolphins want to return to Super Bowl contention, they will have to upgrade this position at some point; unfortunately, the draft may not be the best way to do it, at least this year.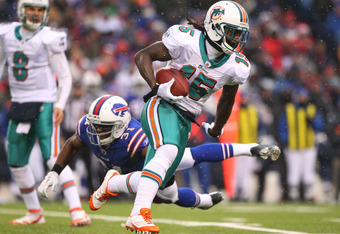 Tom Szczerbowski/Getty Images
Wide Receiver
After trading Marshall, the Dolphins have no true No. 1 receiver. Fortunately for Miami, wide receiver is one of the deepest positions in the draft, according to Wes Bunting of National Football Post.
So the Dolphins probably don't need to draft their receiver in the first round, which is a good thing, because new head coach Joe Philbin doesn't seem too eager to do it.
Philbin on #1 WR: "Not real important." Says #Dolphins passing game more "progression-based". "We're also a multiple-formation team."

— ThePHINS.com (@DolphinsNews) March 28, 2012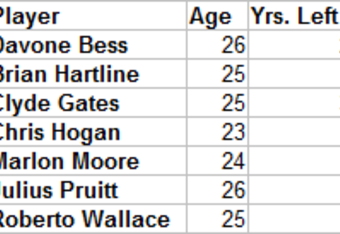 Judging by his time with the Green Bay Packers, it's easy to see why he doesn't value a No. 1 receiver enough to draft one in the first round. The Packers never once drafted a wide receiver in the first round in his time with the team, and they had one of the NFL's most prolific pass attacks last year.
While that may be evidence of what an elite quarterback can do, the undervaluing of the wide receiver position is wise, as pointed out by Kerry Byrne of Cold Hard Football Facts, who talks at length about them in his piece on the "Shiny Hood Ornament Man Law."
Right Tackle
Marc Colombo was supposed to provide a stop gap for the Dolphins at right tackle, but he ended up providing little more than a gaping hole.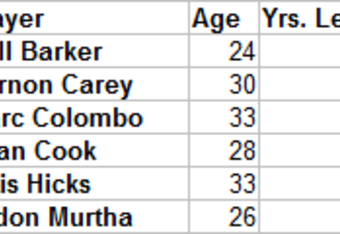 In fact, he graded out among Pro Football Focus' 10 worst offensive tackles and gave up an astonishing nine sacks, nine quarterback hits and 35 pressures.
And even if Colombo hadn't performed so poorly last year, his age (33, going on 34) would indicate it's time to find a young tackle to eventually move into his spot.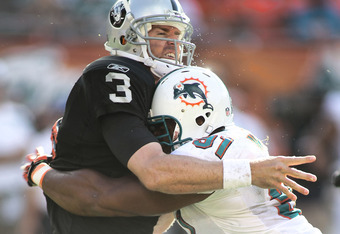 Marc Serota/Getty Images
Defensive End
The Dolphins will likely be running a hybrid defense next year, with a mix of 3-4 and 4-3 looks. Either way, their only true pass-rusher is Cameron Wake, and as good as he is, he can't do it alone.
Their problems in the secondary—which I'll touch on later—would be glossed over if the Dolphins could improve their pass rush. The interior of their D-line is set with Paul Soliai and Jared Odrick, so finding another rush end would solidify all four spots.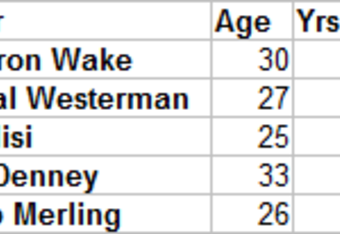 While the draft may not be incredibly deep in terms of pass-rushers, the talent at the top of the draft is solid, and the Dolphins could solidify three-quarters of their D-line for the long term.
Safety
The Dolphins were already thin at safety, but after releasing the team's leading tackler in safety Yeremiah Bell, the Dolphins don't have much of a choice but to address the position.
In a division dominated by a team that has two of the best tight ends in the league, the Dolphins need to find safeties that can run, cover and tackle.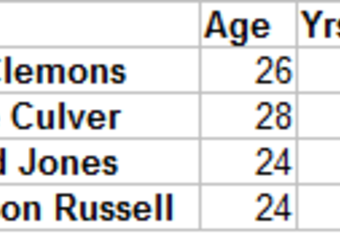 As usual, this isn't a very top-heavy position in the draft, but there should be some talented safeties available in the mid- to late-round area. 
Cornerback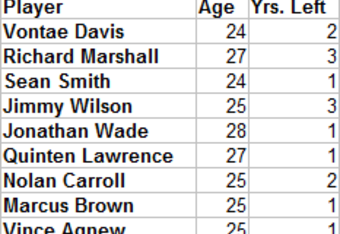 With the addition of free-agent cornerback Richard Marshall, the Dolphins have at least begun to address the issues in the secondary, and as mentioned earlier, this position may be a non-issue if Miami can simply improve its pass rush.
But in such a pass-happy league, the Dolphins could sure use some more depth, and you really can never have have too many cornerbacks these days.