NBA: 10 Late-Season Fantasy Pickups Who Can Help You Win the Title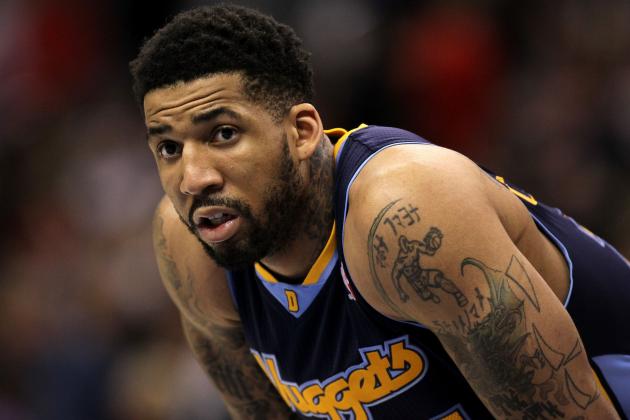 Stephen Dunn/Getty Images
Wilson Chandler will be a valuable fantasy asset down the stretch.
There's about a month remaining in the NBA's regular season, which means we're arriving at the crucial stage of the fantasy hoops season. It's playoff time. Do you need a late season addition who could prove to be a difference-maker down the stretch?
Late in the season, some marquee players usually take a hit in production. Injuries, a secured playoff spot and wear and tear on the body all inhibit some of the league's top fantasy threats.
This is currently happening with Amar'e Stoudemire (who's out indefinitely), LeBron James (who may have a dislocated finger) and MVP Derrick Rose (who will surely be used cautiously for the remainder of the season due to a lingering groin injury).
Circumstances like these put fantasy owners in a predicament, but the wisest owners are able to overcome these barriers by scouting proper substitutes and inserting them into their lineups.
Which players are peaking in the season's final stages and are potentially available in your league? Who can prove to be the "X-factor" that sparks your team to a fantasy championship?
Begin Slideshow

»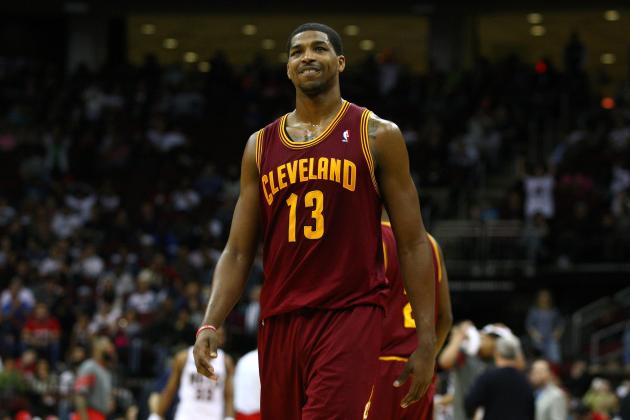 Chris Chambers/Getty Images

Tristan Thompson hasn't exactly wowed anybody in his rookie campaign, but for most of the year, he hasn't received consistent minutes to exclaim his value.
Recently, he's seen a hike in playing time, averaging close to 30 minutes in his past 10 games. During this span, he's tallied a couple dandy performances (27 points, 12 rebounds and a block on March 19th and 15 points, 11 rebounds and two blocks on March 23rd).
He's only averaging around 10 points per game and six rebounds per outing on the season, but expect those numbers to drastically increase in the season's final weeks.
If you need a big man who can score and rebound, adding Thompson is a wise maneuver. He should still be available in most leagues, but act fast because he'll be nabbed sooner rather than later.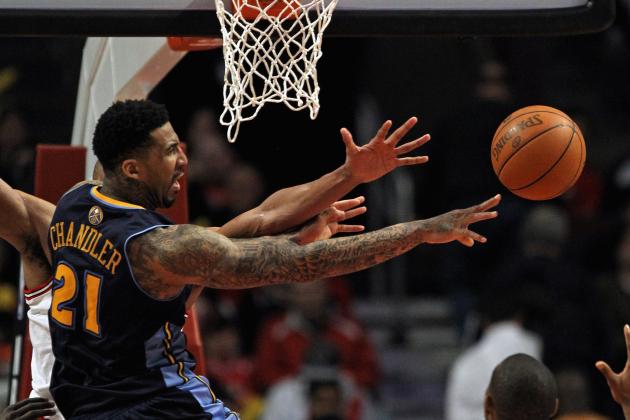 Jonathan Daniel/Getty Images

In most leagues, a wise owner has likely already added Wilson Chandler, but if for some reason he's still available, pick him up ASAP.
Since returning from China, Chandler has hopped right back into the rotation in Denver. His fantasy value is magnified through his ability to contribute in so many ways—points, three-pointers, rebounds, steals and blocks.
If you need a versatile player who can improve the balance on your roster in numerous areas, Chandler is as good an option as there gets.
Even if your league only consists of 4-6 teams, adding Chandler is not a bad idea. He's receiving solid minutes and his steady production should continue.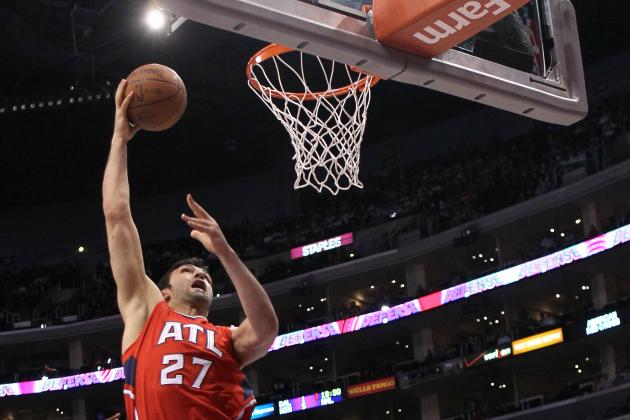 Stephen Dunn/Getty Images

As long as Atlanta center Al Horford is out, big man Zaza Pachulia has stellar fantasy value.
In his last 10 games, he's averaging close to 12 points per game and over 11 rebounds per game. You can't argue with that production.
If you need help on the boards, then promptly pick up Pachulia. But also recognize that you may be disappointed with his lack of blocks. He swats balls every now and then, but his main source of production is cleaning the glass.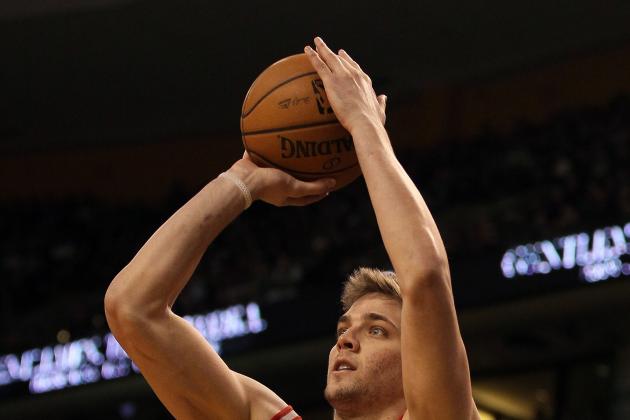 Elsa/Getty Images

Rookie Chandler Parsons remains available in most leagues and he's certainly someone to keep an eye on. Quite frankly, if you're in a deep league, you should consider adding Parsons before you click to the next slide.
In Parsons' last 10 games, he's shown the ability to contribute across the board, averaging over 13 points, seven rebounds and four assists per game. He's also swiping close to a steal an outing and he's beginning to cash the trey-ball much more frequently.
That type of production is valuable in all leagues. Parsons it at least worth stashing on your bench, and if his production continues, his consistent presence in your rotation should be aptly considered.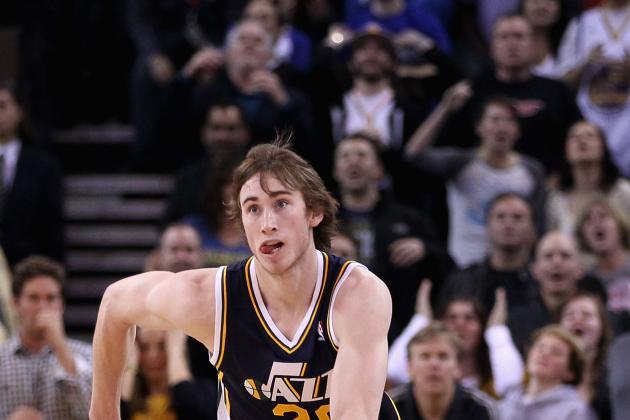 Ezra Shaw/Getty Images

With Utah veteran Josh Howard expected to miss the remainder of the season with an injury, second-year swingman Gordon Hayward finds himself receiving over 30 minutes a ball game.
Hayward's tallying very similar numbers to Parsons, contributing in an array of categories.
The main question with him is consistency, as he still has "dud" performances now and then.
Nonetheless, he's still someone to monitor, and in deep leagues, he should be picked up and inserted if one needs backcourt help.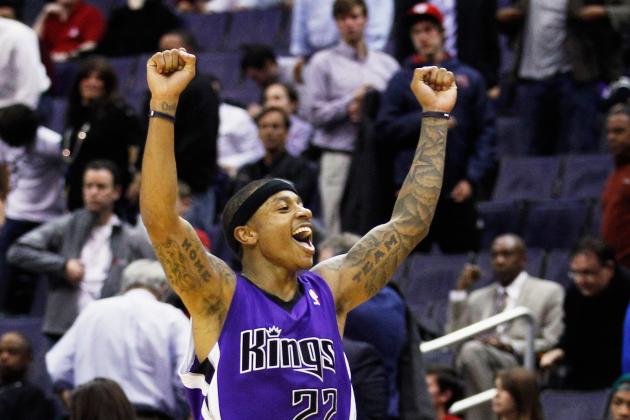 Rob Carr/Getty Images

If you need point guard help, adding the 5'9'' Isaiah Thomas is a prudent decision.
Thomas has been receiving ample minutes lately and while he's not piecing together remarkable outings, his production has still been admirable.
Thomas is a good option if you want an increase in assists, steals and a point guard who's capable of knocking down the three.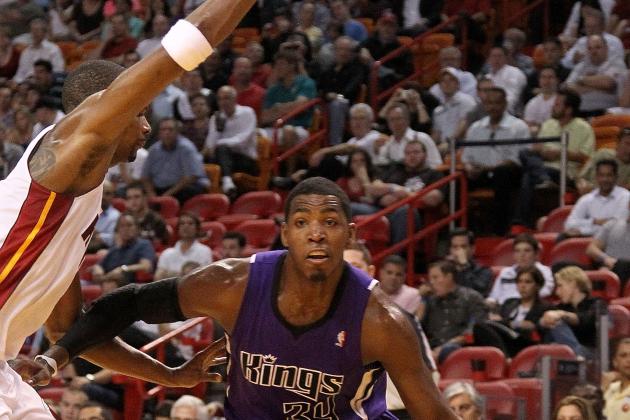 Mike Ehrmann/Getty Images

Jason Thompson has missed the past two games due to an ankle injury, but the injury doesn't appear to be serious and he should likely return in their next contest.
That's good news for fantasy owners who need improved production in the front court. Thompson registered five straight double-doubles before injuring his ankle.
There's every reason to believe this production will continue once he returns. The Kings recently bought out J.J. Hickson, who was battling for front court minutes with Thompson. With Hickson gone, Thompson should receive quality minutes from here on out.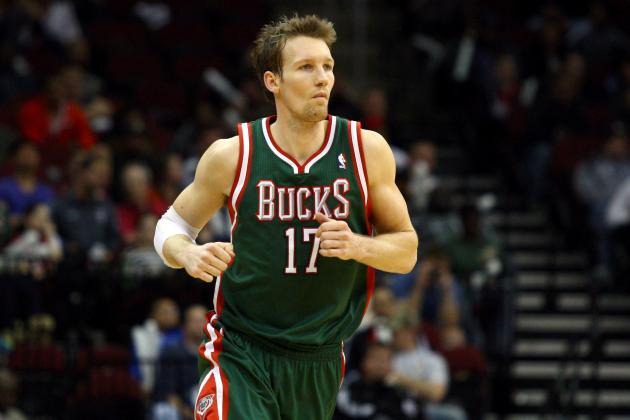 Chris Chambers/Getty Images

Veteran Mike Dunleavy has been on fire lately and is a superb threat from long distance. However, keep in mind that he doesn't do much else.
Dunleavy's three-point ability has been so valued that he's now unavailable in most leagues. If for some reason he's still available, pick him up immediately. In his last 10 games, he's averaging 17.9 points per game on an astounding 62.4 percent shooting from the field.
That type of efficiency screams fantasy value. Who cares if he doesn't contribute across the board?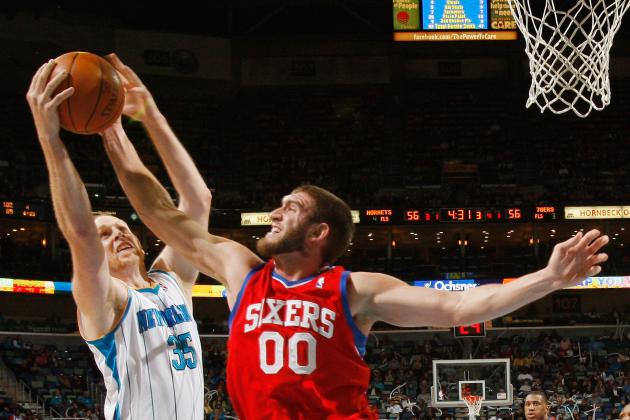 Chris Graythen/Getty Images

Spencer Hawes was playing quality basketball in the early stages of the season, but he then injured his Achilles. He's since returned and is beginning to reacquire his early season form.
The downside is that, since returning, he's yet to receive more than 30 minutes. Philly is surely monitoring him and desiring to avoid any aggravation to his Achilles.
Despite this, he's still producing effectively since coming back, averaging over eight points, seven boards and notching around a block per game.
Those numbers will likely increase as he regains form and the Sixers battle for playoff position.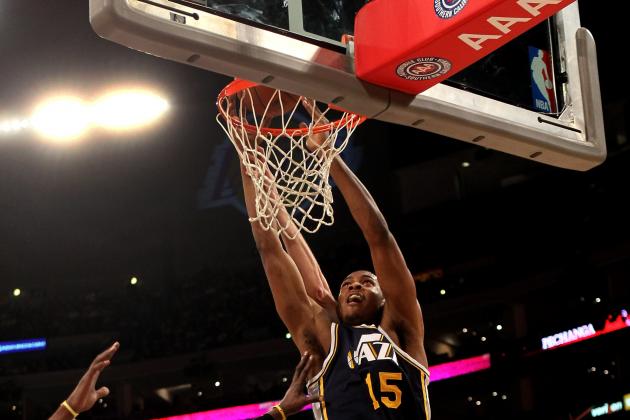 Stephen Dunn/Getty Images

Derrick Favors has been showing flashes of eye-popping potential lately. When given quality minutes, Favors has revealed the ability to score, rebound and block shots at quite a rate.
The downside? He remains behind Al Jefferson and Paul Millsap in the front court rotation, so his production remains inconsistent.
He's someone to watch down the stretch, because he's been playing incredible lately. In fact, he's maybe worth adding even if he continues to only notch around 20-25 minutes a night.