Fantasy Baseball Draft Strategy 2012: 3 Sleepers and Busts to Avoid
March 27, 2012

Mike Ehrmann/Getty Images
I know how it feels, sitting there with your spreadsheet and thoughts on possible sleepers to take at your draft. Whatever you do, don't gamble on the following guys. 
We all know how to play the game and the winning strategy. The best fantasy teams are the ones that luck out on sleepers who break out, making their middle-of-the-road roster a star-studded one. 
Here is a list of the reaches and sleepers who will hit the snooze button at every turn in 2012. It's nice to gamble, but you will go bust if you select these lackluster players at your upcoming draft. 
Michael Morse
Mike Ehrmann/Getty Images
Morse had a breakout year last season, hitting 31 home runs and batting .303, making him a must-have for many fantasy owners.
I say he goes bust this season with all the signs of regression surrounding his game. He is 30 years old and has erred on the size of tenuous strike-zone awareness.
The book is now out on the slugger, so expect a dozen less home runs and a dip in the batting average.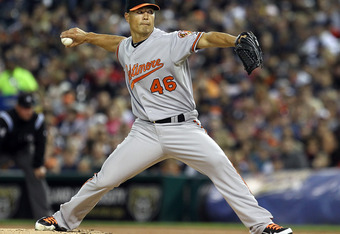 Dave Reginek/Getty Images
A new ballclub and uniform will mean nothing in the grand scheme of things. Coors Field will serve as the worst possible place to play for this fly-ball pitcher who doesn't throw enough strikeouts to make him worth the gamble. 
He will get the bump on Opening Day after a solid spring training, but there are no points for preseason success. 
Get out while you can, because an ERA north of 4.00 is a given for Jeremy Guthrie. 
Jose Bautista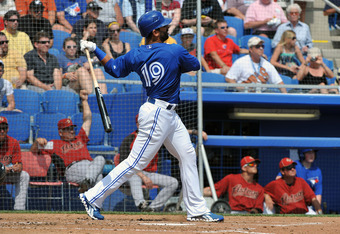 Al Messerschmidt/Getty Images
This is an interesting one and serves as more of a cautionary flag than anything else. Bautista will still put up strong power numbers but will regress after a sluggish second half of 2011 gave us pause for the future. 
While he still put up a great season, Bautista had a .257 batting average in the second half while his walk rate rose. 
He is no fluke, but he is certainly not worth the top pick he might have been last season. It's time to temper the hype on Joey Bats.