Philadelphia Phillies: 10 Reasons They Can Overcome Injury Devastation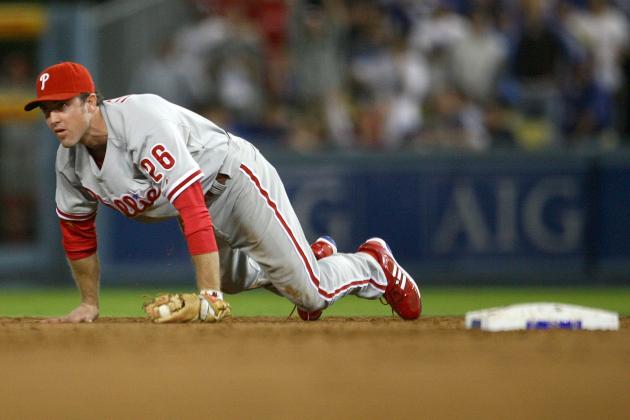 Jeff Gross/Getty Images

As the Phillies play their final spring games before starting the 2012 season, they are in an unenviable position: many of the key offensive players on the Phils are seriously hurt, and will not be ready to go when the games start to matter.
Chase Utley is hurt.
Ryan Howard is hurt.
Michael Martinez is hurt.
And you know things are bad when an injury to Michael Martinez is actually sort of a big deal.
While the Phillies' infield depth will certainly be a concern during the first few months of the season (and that's without even mentioning brittle old Placido Polanco and an aging J-Roll), there are plenty of reasons to be confident in this team's ability to stay afloat and ahead of the pack in a hungry NL East.
Here are 10 reasons why the Phillies can overcome injury devastation in 2012.
Begin Slideshow

»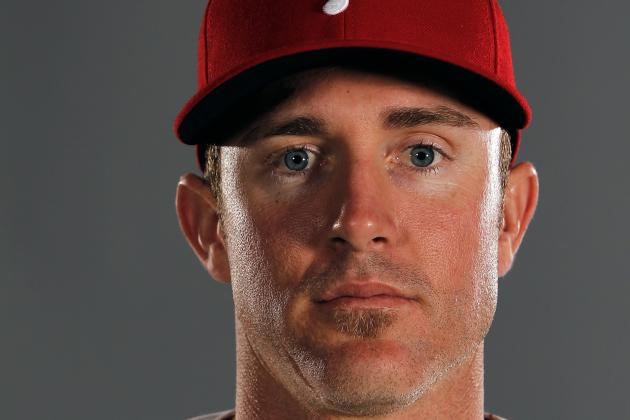 Jonathan Ferrey/Getty Images

If you'll recall, the Phillies played a decent portion of the 2011 season without Chase Utley, and played pretty well without their studly second baseman.
Utley didn't play his first game last year until May 23, at which point the Phillies were already 28-18.
Freddy Galvis should be able to do at least a good a job of filling Utley's shoes as Wilson Valdez did last season. I love Wilson, and I'm sure the Phillies would love to have him back now knowing how shallow their infield rotation is, but the dude only hit .249 last season and actually had a -0.2 WAR; even though he might have been a fan favorite, he's pretty replaceable.
While it's true that the Phillies also had a healthy Ryan Howard during that Utley-less stretch in the beginning of last year, at least they have some experience playing without Chase and some confidence that they'll be able to do it again.
Besides, Howard's production during that period can plausibly be replaced by whatever combination of Mayberry, Thome and Wigginton hold down first base in the early-going. Up until the game before Utley returned in 2011, Howard was only hitting .243 and slugging .480.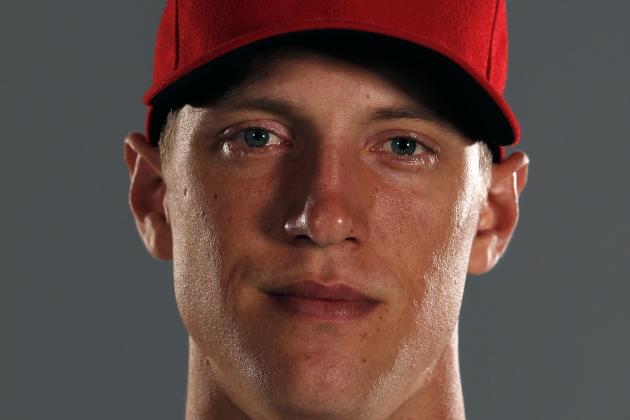 Jonathan Ferrey/Getty Images

During the time the Phillies were trying to stay afloat—up the river without an Utley—last season, they also didn't have Hunter Pence—a player who is easily capable of replacing Howard and mitigating Ben Francisco's lackluster production during that period.
In 54 games after coming over from Ed Wade's Phillie breeding grounds (a.k.a. the Houston Astros), Pence hit .324 with 11 home runs and 35 RBI's. While there are certainly a few factors that suggest he won't be able to reproduce those same gaudy numbers (his super-high BABIP last season for one), he should still be an all-star caliber offensive force.
Even if his batting average does take a bit of a dip, having Hunter for the entire year (compared to Ben Francisco starting much of the first few months last season) should help to offset the loss of Howard and Utley for the first couple of months.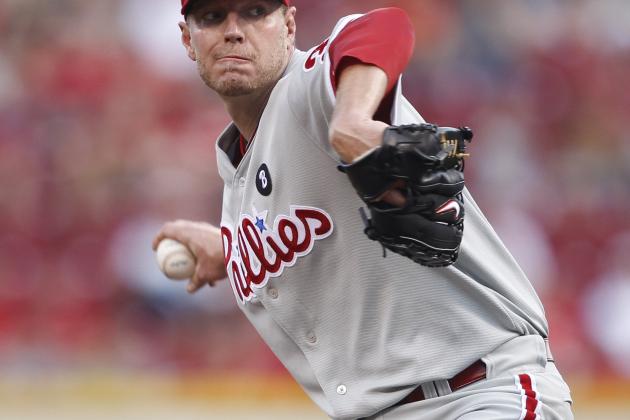 Joe Robbins/Getty Images

You know how this one goes already; it's all about what the 2012 Phillies are serving up on the mound nightly.
A big helping of Halladay, Hamels, Lee, Worley and a side of Joey B.
With a pitching staff as ridiculous (dope, ill, off-da-hook, etc.) as the Phillies' current crew, it's unlikely they'll be blown out of many games.
This team, offensively-challenged as it may be, will often only have to squeak across two or three runs to win games. Even without Howard and Utley, the Phillies' starters make winning games easy.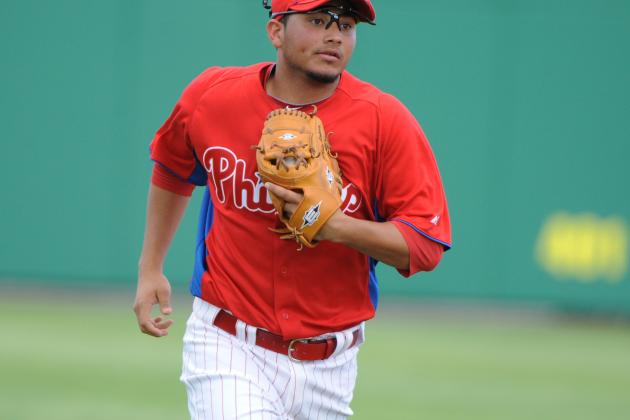 Al Messerschmidt/Getty Images

Between AA and AAA last season, Freddy Galvis hit .278. Wilson Valdez, who was the primary second baseman when the team was Utley-less, hit .249 in 2011. Galvis also had eight home runs and 23 steals last season. Over his entire career, Wilson Valdez has only hit six home runs and stolen 14 bases.
While no one is expecting Galvis to hit like Utley, he should bring at least as much to the table offensively as Utley's main replacement did last season.
Known as a defensive wizard, his range at second could also help offset any potential struggles by the Phils' first base replacements. In fact, second base isn't even Freddy Galvis' natural position; but Freddy Galvis is so much of a boss with a baseball glove that Freddy Galvis doesn't pay attention to minor inconveniences like not playing the position he's been accustomed to all his life.
There's also a certain excitement that a young, rookie position player brings to a lineup. It's hard to quantify, but Galvis' youth could also be a big boost for the Phillies while they bide their time until Howard and Utley return.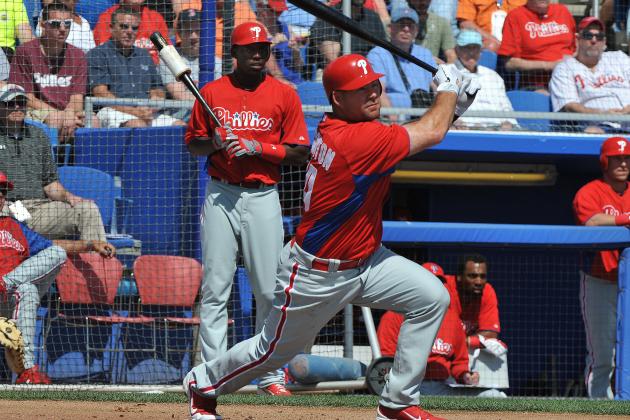 Al Messerschmidt/Getty Images

Last year the Phillies' main options off of the bench included Big Bad Ben Francisco and Ross "I hit 0 home runs in 2011" Gload.
Needless to say, it wasn't so easy for the Phillies to find a spark late in games, come up with a huge pinch hit, and rest their starters without being afraid of drastically weakening the lineup.
With the additions of Laynce Nix, Juan Pierre, Jim Thome and Ty Wigginton, among other possible bench newcomers, the Phillies should have a lot more options in 2012.
It might not sound like having a good bench is enough to replace Ryan Howard (and in terms of totally replacing him, it's definitely not), but having a bunch of guys who can give pitchers different looks, bring different things speed and power-wise to the table and get hot for a short stretch of games will definitely help.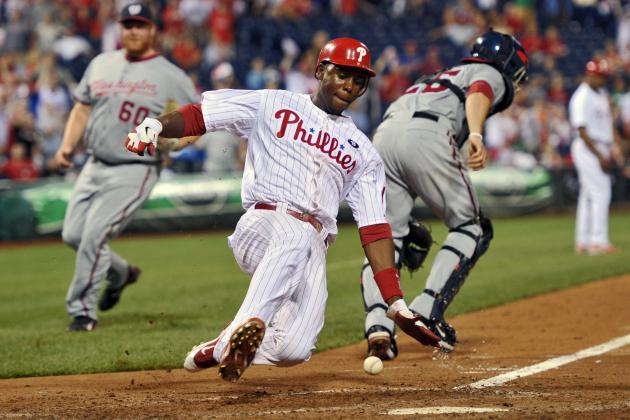 Drew Hallowell/Getty Images

While being faster as a team in 2012 won't offset the loss of Ryan Howard and Chase Utley completely, it should help this team to score a couple more runs each week or so—which should equate to a few more wins for the Phillies, considering how good their pitching staff is.
I already wrote a couple slides ago about how Freddy Galvis is an improvement over Wilson Valdez on the basepaths, and he's not the only new addition. Assuming John Mayberry Jr. plays first base often, he'll be a big speed improvement over Ryan Howard. Juan Pierre and Scott Podsednik also steal bases like it's their job (well, because it is), and if either of them ever wind up in left field, they'll be at least 50 times as much of a threat to score/steal as Raul Ibanez was last season.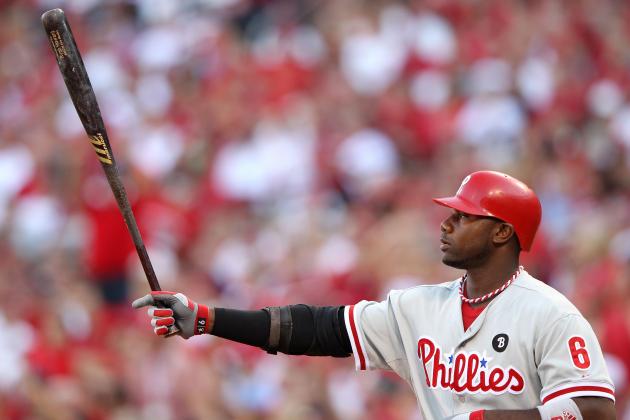 Jamie Squire/Getty Images

Assuming Ryan Howard and Chase Utley are given the time to heal 110 percent before they return, getting them back in the middle of the season will essentially be like making a big-time trade to boost the Phils' lineup.
If stellar pitching, solid defense, and Hunter Pence can keep the Phillies afloat while their key weapons mend, the return of those weapons should give the team a huge shot in the arm mid-season, and could propel them to a huge hot streak.
Again, if the Phillies can manage to get by while winning a lot of low-scoring games, just imagine the confidence they'll have and how they'll take off when they get their heavy hitters back mid-season.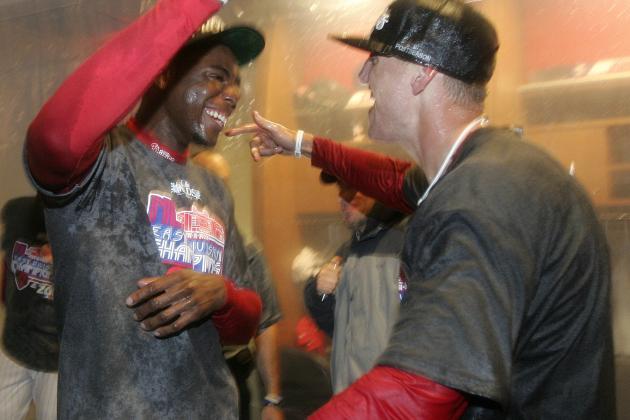 Rich Schultz/Getty Images

Let's not forget that without Chase Utley for two months last season, and without a totally healthy Utley all season, the Phillies still had the best record in all of baseball.
After finishing 13 games ahead of their next closest division rival (the Atlanta Braves), the Phillies won their fifth straight division title in 2011. While most of the NL East has improved a lot over the off-season, you're only kidding yourself into delusions of Marlins or Nationals grandeur if you don't think the Phillies are still the favorite.
While the Cardinals may have won the World Series, the Phillies remain the "team to beat" in the National League. As much as you may hate to admit it, with their high payroll, dynastic success and rabid fan-base, the Phillies have become a bit like the Yankees or Red Sox of the NL.
Every team wants to knock off the Phils, which says a lot about where this team is talent and success-wise. Until the Phillies truly get knocked off (which, I guess might mean missing the playoffs entirely), you have to believe they can compete with and beat anyone, and I'm sure they believe it too.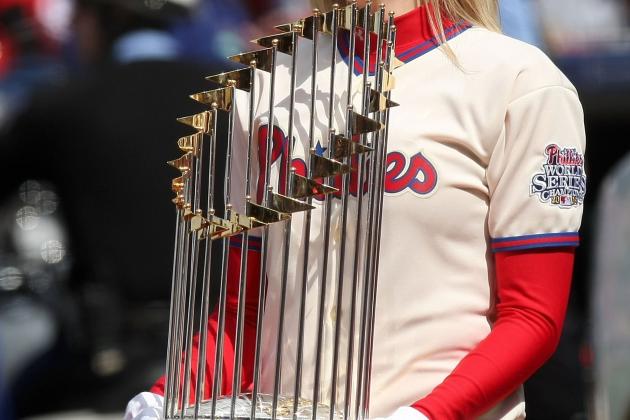 Nick Laham/Getty Images

Thanks to the generosity and judgement of the almighty Bud Selig, there will be an extra wild card spot in both the American and National League's starting in 2012.
Although being a wild card team is now much less desirable compared to winning one's division (since the two wild card teams play a one-game playoff to determine who will advance), a spot in the playoffs and a chance at winning a World Series is still a spot in the playoffs and a chance at winning the World Series.
With the new rules in mind, it's now possible that the Phillies could finish third in their division and still make the playoffs. While that's obviously not the goal of Charlie Manuel's squad, it is a nice little safety net if the team really does struggle early on in the season without Howard and Utley.
As long as the Phils can turn it on when Howard and Utley come back, they'll have a great shot at making the playoffs in some capacity thanks to the new rules.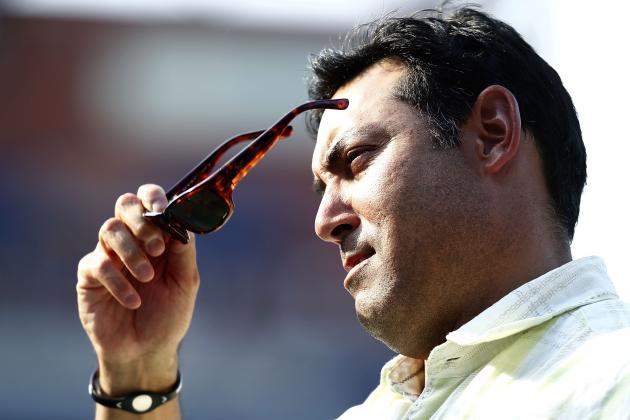 Jeff Zelevansky/Getty Images

If all else fails, and the Phillies really can't find their way in 2012 due to injury devastation, us Phils fans can still be confident; we still got Big Shot Rube at the helm.
Since becoming the Philles' General Manager, Ruben Amaro Jr. has never been afraid to make a big move. He's traded for Roy Halladay, Cliff Lee, Roy Oswalt and Hunter Pence, and you can bet he won't hesitate to pull the trigger on another trade in 2012 if it becomes clear that this team needs some more offense.
Who the Phillies would get is anyone's guess. It could be David Wright, B.J. Upton, Matt Stairs, Rico Brogna, etc. Whoever he has his sights on, just know that Ruben Amaro Jr. will be examining every Phillie at-bat very closely in the season's early months, plotting and scheming ways to improve the offense should things begin to go south.