Ranking the NFL's Top 10 Cornerbacks in League History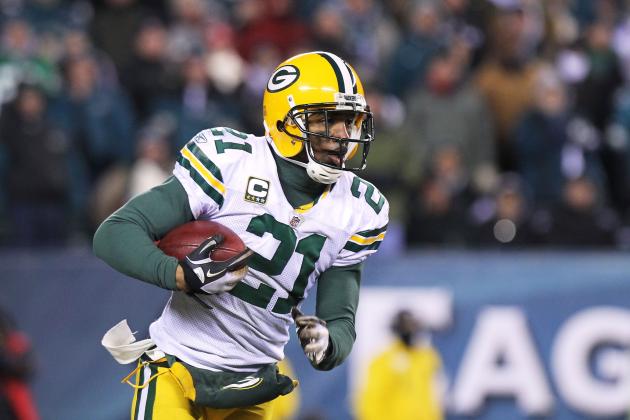 Nick Laham/Getty Images

A year ago, the top free agent on the open market was soon-to-be former Oakland Raiders cornerback Nnamdi Asomugha, who landed an enormous contract to sign with the Eagles.
But Asomugha wasn't the only free-agent cornerback to earn big bucks last spring; Johnathan Joseph, Ike Taylor and Antonio Cromartie were all given huge deals.
Those signings represent just how vital a great cornerback can be in today's NFL, where passing games continue to get better and better each year.
Does that mean today's corners are better than those of years' past? Not necessarily...
Begin Slideshow

»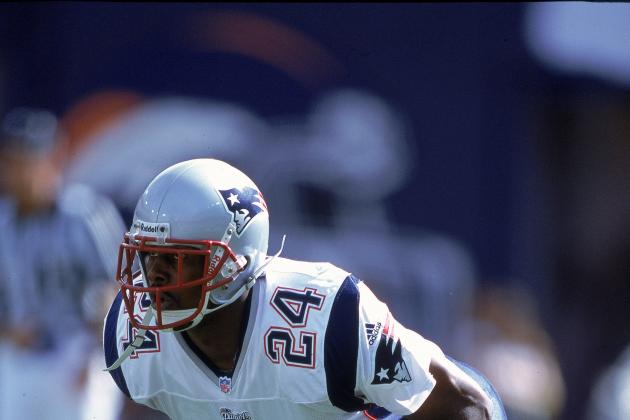 Brian Bahr/Getty Images

Career: 1995-2009
Teams: New England Patriots, New York Jets, Kansas City Chiefs, Denver Broncos
Achievements: Three Super Bowls, five-time Pro Bowler, two-time All-Pro
Great players shine brightest in big games, and Law certainly did that.
Obviously, he was a stud in the regular season, earning a handful of trips to the Pro Bowl and selections to the All-Pro team, leading the NFL in interceptions twice and picking off 53 passes, the same number as the great Deion Sanders.
But Law's place on this list—instead of his contemporaries, such as Aeneas Williams, Champ Bailey, Ronde Barber—is deserved for what he achieved in the postseason.
He recorded six interceptions, most notably his hat trick against MVP Peyton Manning in the 2003 AFC Championship Game, and was the centerpiece of the 2001 Pats defense that shut down "The Greatest Show on Turf" in Super Bowl XXXVI.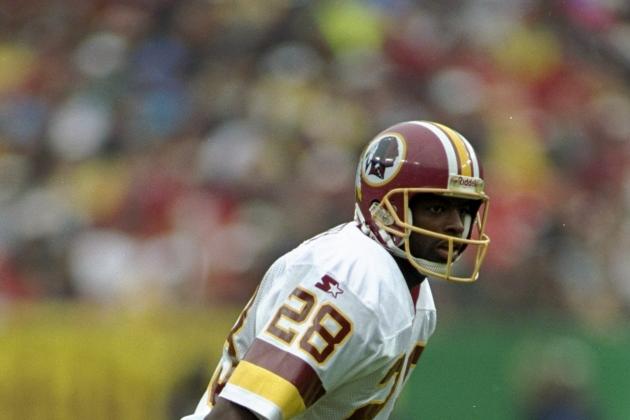 Scott Halleran/Getty Images

Career: 1983-2002
Teams: Washington Redskins
Achievements: Two Super Bowls, seven-time Pro Bowler, four-time All-Pro
Green was easily the fastest player of his generation and arguably of any generation; anyone who saw him (as a rookie) chase down Tony Dorsett from across the field knows that to be true.
And if that wasn't enough to earn a legacy unlike anyone before him, Green's 20 seasons in the NFL were. It's amazing to think that even if he "lost a step" he was still fast enough to be a Pro Bowl cornerback in the NFL.
Couple his speed and longevity with a willingness to engage ball-carriers and make tackles, and Green was one of the most versatile corners of all time. Quite an achievement considering he was only 5'9".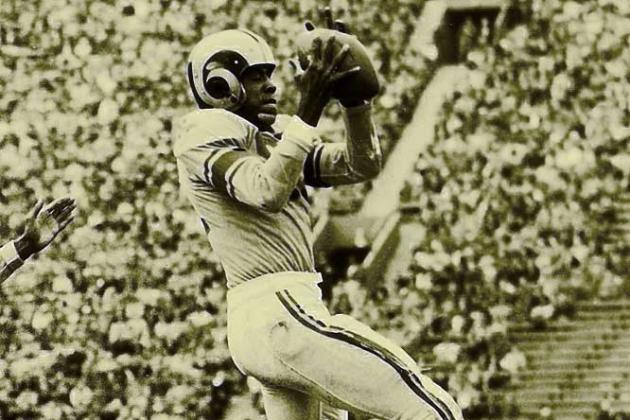 Career: 1952-65
Teams: Los Angeles Rams, Chicago Cardinals, Detroit Lions
Achievements: Seven-time Pro Bowler, six-time All-Pro
Obviously, in the "dark ages" of the NFL (pre-merger), passing attacks weren't nearly as sophisticated as they are today. More importantly, passing games weren't used nearly as often; Otto Graham and Y.A. Tittle didn't routinely throw 45 passes a game like Drew Brees or Tom Brady do today.
But that doesn't diminish what Dick Lane was able to do during his 14-year career. In fact, that limited use of the pass actually bumps Night Train up this list.
Because he had relatively far fewer opportunities to record interceptions, the fact that he grabbed 68 is mind-boggling. So is this stat: In his first 25 games, Lane nabbed 27 picks.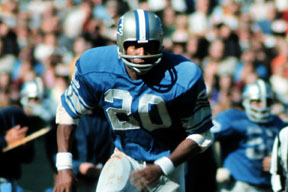 Career: 1967-77
Teams: Detroit Lions
Achievements: Seven-time Pro Bowler, seven-time All-Pro
Although its not nearly as well-remembered as the Joe Montana-to-Steve Young transition or the Brett Favre-to-Aaron Rodgers transition, the Lions of the mid-1960s also struck gold twice at the cornerback position in a very short time.
Less than two years after Dick "Night Train" Lane retired, the Lions found Lem Barney in the second round of the 1967 NFL Draft.
Barney instantly filled the void, leading the NFL with 10 interceptions (three of which he returned for scores) as a rookie and earning his first of seven Pro Bowls.
The Lions of that era only earned one playoff berth during Barney's 11 seasons, which begs the question, how much worse would they have been without a superstar locking down one-quarter of the field?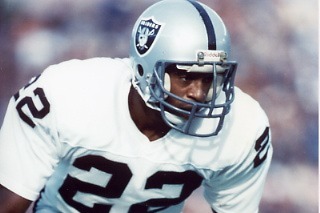 Career: 1976-89
Teams: New England Patriots, Los Angeles Raiders
Achievements: One Super Bowl, nine-time Pro Bowler, two-time All-Pro
Despite playing in relative anonymity with the Patriots—who were overshadowed in the AFC by Pittsburgh, Miami, Oakland, Houston, Denver and Baltimore—Haynes emerged as one of the NFL's premier defenders, earning trips to the Pro Bowl in six of his first seven seasons.
But in 1983, Haynes signed with the Raiders, who were docked a first and second-round choice. It was well worth it, though; Los Angeles won the Super Bowl that year by completely shutting down the NFL's top scoring offense, the Washington Redskins.
Sure, Haynes wasn't the only great player on that roster, but his pick of Joe Theismann and stifling of Art Monk (just one catch) was a key factor.
And Haynes certainly proved that the signing was not just a short-term investment. He led the NFL in interceptions the next year and went to three straight Pro Bowls.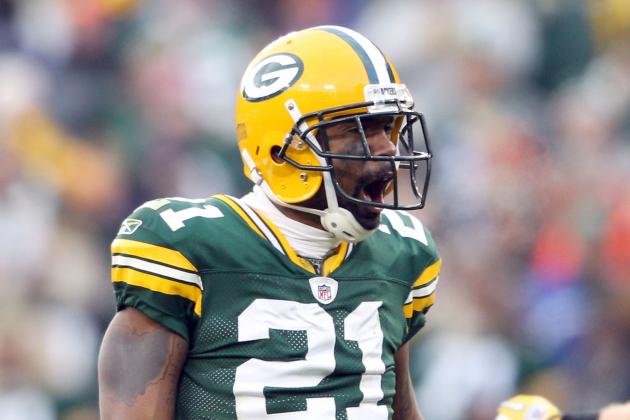 Elsa/Getty Images

Career: 1998-present
Teams: Oakland Raiders, Green Bay Packers
Achievements: One Super Bowl, eight-time Pro Bowler, seven-time All-Pro
Woodson had a fine career with the Raiders; the Heisman Trophy-winner had an instant impact, earning the first of four straight Pro Bowl bids.
He also helped Oakland emerge as an annual Super Bowl threat thanks to his versatile skill set. Don't forget, he's the one who made the hit on Tom Brady that made every sports fan become far more acquainted with the tuck rule than ever should be.
But it's what Woodson has done in his career with the Packers that makes him the top corner of his generation and a first-ballot Hall of Famer.
In Green Bay, he's become one of the game's best defensive playmakers (37 interceptions, 10 touchdowns) and continues to rush the passer as well as any defensive back in the game.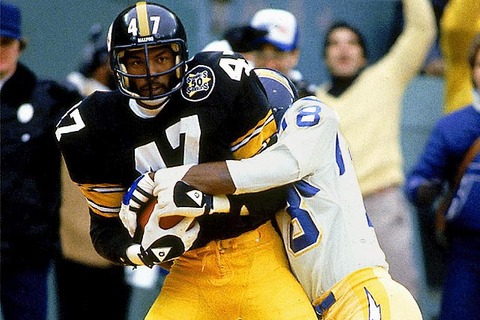 Career: 1970-83
Teams: Pittsburgh Steelers
Achievements: Four Super Bowls, five-time Pro Bowler, four-time All-Pro
Playing alongside three Hall of Famers—Mean Joe Greene, Jack Lambert and Jack Ham—as well as handful of fine defenders—L.C. Greenwood, Ernie Holmes, Donnie Shell and Mike Wagner—was an obvious boost to Blount's career.
Their presence enabled him to take more risks, be more aggressive and forced opposing quarterbacks to unload the ball early or under a heavy rush.
Still, in no way does that reduce Blount's achievements. Sure, you can look at the Pro Bowls, the All-Pro selections, the 57 interceptions or the fact that he didn't miss a game in his 14 seasons.
But Blount's greatest legacy isn't a stat. It's this:
His ferocious, intimidating style literally changed the game. Because of Blount, the NFL instituted the 5-yard-chuck rule, limiting corners' ability to jam wide receivers at the line of scrimmage. Blount brought a physical element to the corner position that had never been seen before, yet remains a staple of the game today.
Mike Powell/Getty Images

Career: 1987-2001
Teams: Pittsburgh Steelers, San Francisco 49ers, Baltimore Ravens, Oakland Raiders*
Achievements: One Super Bowl, seven-time Pro Bowler, five-time All-Pro*
*Woodson switched to safety during the bulk of his time in Baltimore and Oakland
In terms of everything a cornerback is asked to do on the field—cover, tackle, nab interceptions, advance fumbles and interceptions for scores, even rush the passer—Woodson might very well be the most complete player ever to play the position.
During his career in Pittsburgh, Woodson bullied ball-carriers and forced 20 fumbles, scored six defensive touchdowns and was consistently one of the Steelers' leading tackles. One season (1992) he was even the team's runner-up in sacks, recording six—only one-half less than Greg Lloyd.
The ACL injury that cost Woodson almost all of the 1995 regular season—but didn't stop him from playing in Super Bowl XXX—ultimately forced him to switch over to safety, where he greatly added to his stats and won a Super Bowl ring. However, his greatest legacy is still as a cornerback.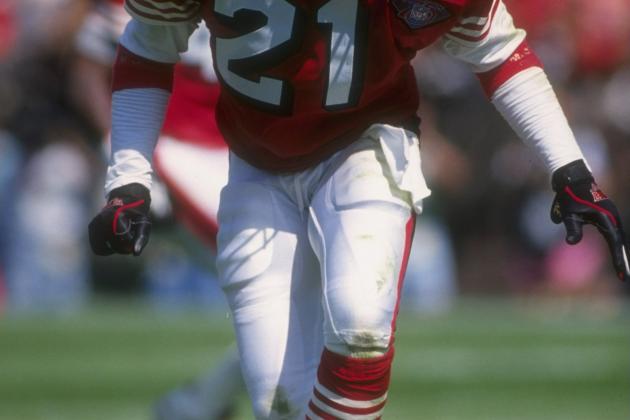 Otto Greule Jr/Getty Images

Career: 1989-2001, 2004-05
Teams: Atlanta Falcons, San Francisco 49ers, Dallas Cowboys, Washington Redskins, Baltimore Ravens
Achievements: Two Super Bowls, eight-time Pro Bowler, eight-time All-Pro
Everyone knows the knock on Prime Time—he was basically allergic to tackling.
But a corner's primary goal is to keep ball-carriers from getting open, and no one in NFL history was as good at that as Sanders.
At times, opposing offenses essentially decided not to completely avoid whichever side he was on. That's the ultimate compliment a cornerback can receive.
And since he still recorded 53 interceptions and returned nine for touchdowns, it didn't matter if Sanders was one-dimensional.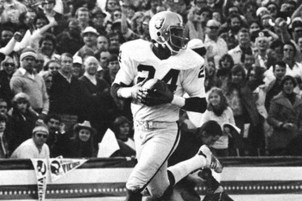 Career: 1963-78
Teams: Denver Broncos, Oakland Raiders
Achievements: One Super Bowl, four-time Pro Bowler, five-time AFL All-Star, four-time All-Pro
Earlier in this slideshow, I pointed out how corners from the bygone eras played in during a time where they didn't have to defend the pass nearly as often.
But there is one notable exception to that point: the AFL.
The vertical passing game was huge back in the old American Football League; take Joe Namath's Jets, Lance Alworth's Chargers and Len Dawson's Chiefs, for example. Each of those teams featured exceptional passing attacks, and the best remedy for defending those long bombs was a top-notch corner.
That corner was Willie Brown, easily the best corner of that era.
And even after he and the Raiders moved to the NFL, there was no drop-off. Before Mel Blount's emergence as the NFL's top corner, Brown owned that title, anchoring a Raiders defense that was at or near the top of the rankings virtually every year.
It was only fitting that Brown sealed the Raiders' Super Bowl XI victory with an interception of Fran Tarkenton that he returned 75 yards for a touchdown.