3 Reasons Boston's New Big Man Will Ignite the Celtics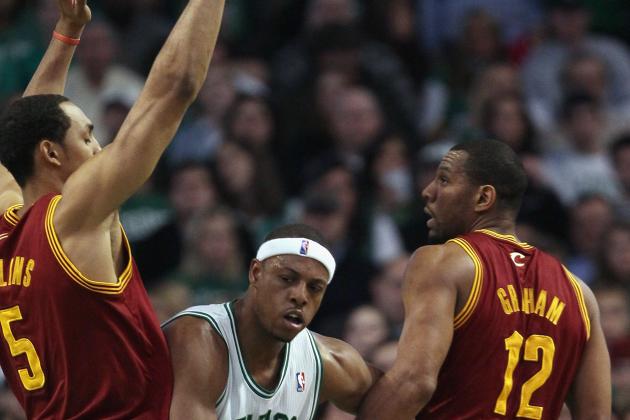 Elsa/Getty Images
Hollins (left) won't have to worry about bottling up Pierce any longer.
Ravaged by injuries all year long, particularly up front, the Celtics waited out the league's trade deadline a couple weeks ago then went looking on the waiver wire. What they came up with was Ryan Hollins, an eighth-year veteran out of UCLA who, perhaps more importantly, is a seven-footer.
Hollins, who had played for four other teams in his career prior to joining the Celts last week, may not necessarily be what the C's are looking for. He's never averaged more than 2.8 rebounds per game, an astounding statistic for someone his size and a disappointment for a group as board-challenged as the C's.
But what he does provide is depth up front, something the Celtics, who are looking to add another big body as well, need desperately having gotten down to Kevin Garnett and Greg Stiemsma as their only centers. And despite his lack or any real rebounding acumen, he may be able to help in other ways.
Here's a handful of reasons how.
Begin Slideshow

»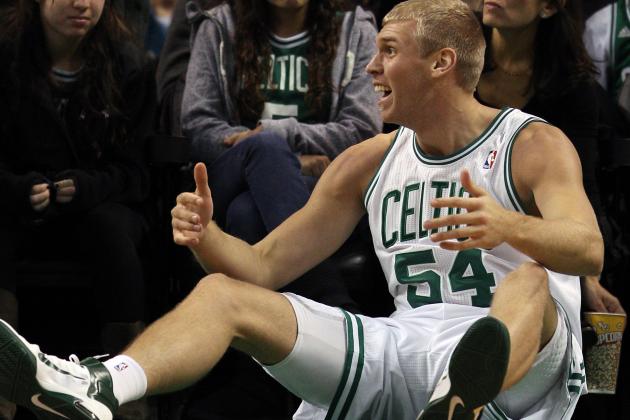 Elsa/Getty Images
Stiemsma should be able to rest his sore foot more with Hollins aboard.
Hollins has never played more than 17 minutes per game at any point in his career. He was playing just over 15 per night for Cleveland, the team that waived him last week, paving his way to Boston.
It's safe to assume that Hollins won't be seeing a lot of court time for the Celtics; he played 3:19 in his C's debut on Friday against Philadelphia followed by 12:37 in Sunday's win over Washington (much of it extended garbage time), then just 3:31 last night against Charlotte.
But he's not in Boston to play a lot. He's there so that Garnett (old) and Stiemsma (bad foot) don't have to play as much.
If that's all he does in his Celtics career and the Celtics go just a little bit further as presently constituted, he's done his job.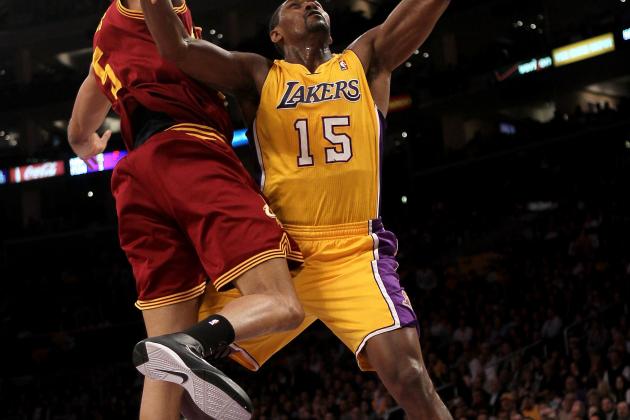 Stephen Dunn/Getty Images
Hollins may not block a lot of shots, but he looks like he can, and that's something.
We've already noted that Hollins isn't much of a rebounder. And it turns out he's not much of a shot blocker either, managing only one season in which he averaged even one per game, the '08-'09 year in which he played just 18 games for the Bobcats.
But despite his numbers completely belying his size, he's long and athletic enough to still provide a presence inside. As lanky as he is tall, Hollins reach and wingspan pose problems for slashers and guys who go to the basket.
He may not get his hands on many shots. But he's athletic enough to intimidate and at least present the threat of a rejection.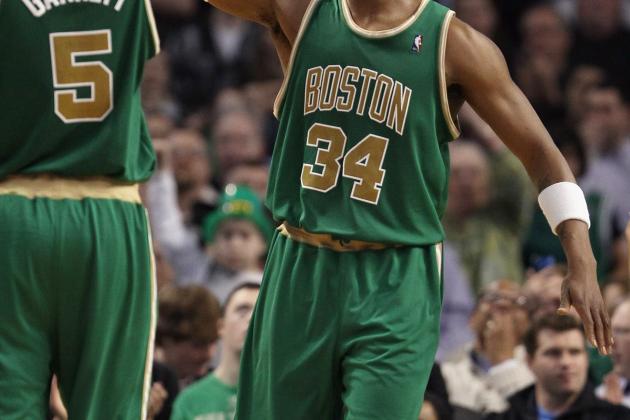 Elsa/Getty Images
Garnett and Pierce lobbied to have their pal Hollins brought in.
Hollins is from Pasadena. Garnett lives in Malibu. And Paul Pierce hails from Inglewood.
The Celtics stars are fans of Hollins and friends of his, too. They all played together with regularity during the lockout and they recommended him as a good signing to the C's front office.
Pierce and Hollins have already bonded over the L.A. vs. Boston issue, a topic that's sure to be broached with Garnett as well if it hasn't been already.
No matter how Hollins helps the C's down the stretch, his presence hardly hurts. And you can count more good chemistry as an important reason why.