WrestleMania 28: 5 Reasons Why Team Johnny Will Crush Team Teddy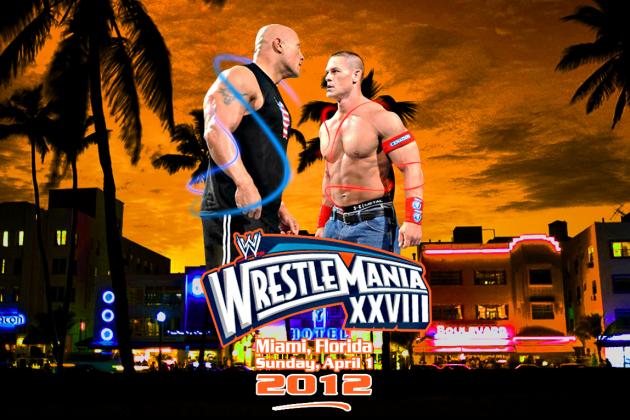 Photo: wwe.com
The battle for control over both WWE shows—Raw and Smackdown—will come to a head this Sunday in Miami as Team Teddy will take on Team Johnny to see which GM will permanently take over both shows.
The match, which will decide the fate of Teddy Long and John Laurinaitis, will be a six-on-six tag match featuring pretty much everyone who would have had their own WrestleMania match had the show been six hours long.
Team Teddy is comprised of Captain Santino Marella, Kofi Kingston, R-Truth, Zack Ryder, Khali, and the newly added Booker T. Hornswoggle has been named the team mascot.
Team Johnny is captained by David Otunga and filled out with Mark Henry, Dolph Ziggler, Jack Swagger, Drew McIntyre and The Miz. Vickie will be the official flag bearer for Team Johnny as well.
When it comes down to it, John Laurinaitis is a better long-term investment at this point than Teddy Long. He is fresher to the WWE audience, since he only made his on-screen debut for WWE last year, while Long has been the GM of SmackDown for longer than I can remember.
Having a heel in charge also makes for more opportunities for storylines, while a face being in charge just makes things a little more fair.
In this slideshow, I will take a look at the match and give five reasons why Team Johnny will triumph over Team Teddy at WrestleMania 28.
Begin Slideshow

»
Gallo Images/Getty Images

When you look at both teams, it is clear that they each have their strong performers and their midcard stars, but the balance of former World champions shifts heavily in favor of Team Johnny.
Team Johnny has former champions in Mark Henry, The Miz, Dolph Ziggler and Jack Swagger, while Team Teddy has Khali and Booker T.
While Booker is somewhat of a legend in the business, Khali is nothing more than a big-man gimmick.
If this were simply based on stats, Team Johnny would be ahead by a mile in terms of championship credentials.
Odds are always higher for a team with more championships, and Team Johnny has way more main event stars who would benefit from a win than Team Teddy.
Miz is in a slump these days. Henry has been lost in the shuffle since returning from injury. Ziggler is still trying to prove that he belongs in the main event scene all the time, and Swagger has been treading water for two years.
These guys need a win at Mania to help them get back in the groove.
Photo: wwe.com
The deciding factor in this match may be the people outside the ring, and when push comes to shove, John Laurinaitis is a former wrestler who would put Teddy Long on his butt in seconds.
If outside interference becomes a factor, and given who is involved, it almost certainly will, then you have to look to Laurinaitis to take control.
We also have to remember that Long is not a wrestler and never has been, so having him getting physical with Laurinaitis over the past few weeks makes me think we will see J.L. try to take some form of revenge by humiliating Long in some fashion on Sunday.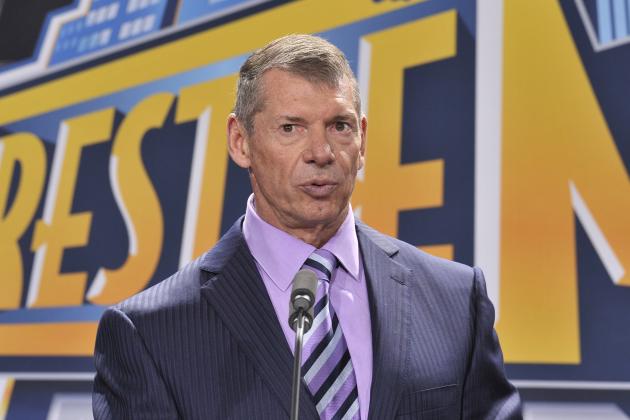 Michael N. Todaro/Getty Images

We have to face facts: As nice of a guy as Teddy Long seems to be, he is not that interesting as a boss character.
John Laurinaitis, on the other hand, can provide for some good storylines as a heel.
When Vince McMahon turned himself into Mr. McMahon, he turned the mean boss into a reality and took running a wrestling promotion to a whole new level by being right in the mix with the wrestlers.
Laurinaitis represents the next era of heel bosses. While he will never have the natural heat that McMahon generated after the Montreal Screwjob, he does have the ability to make fans hate him in other ways.
By being associated with wrestlers that people dislike, he is instantly giving fans a reason to boo him.
This, combined with his willingness to look like a fool on camera, makes him the perfect candidate for a heel GM.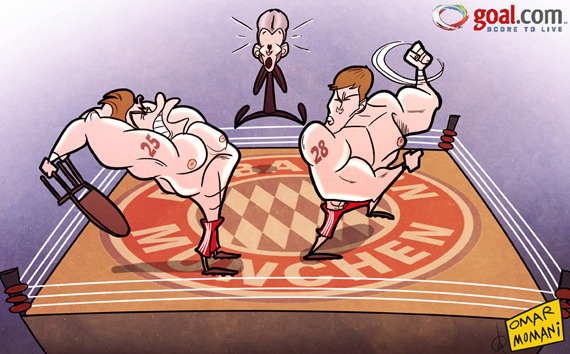 Photo: goal.com (I searched "no boss wwe" and this is what I got, I thought it was funny so I used it
If you look at the last six months, it is easy to see that John Laurinaitis has had a much more involved role on Raw than Teddy Long has on SmackDown.
Laurinaitis is right there in the middle of things, while Long simply facilitates matches between guys he likes and guys who offend him in backstage segments.
I like Long, and I can appreciate the contribution he has made to the business over the years, but at this point, I think WWE needs guys like him to be managers for wrestlers who need a mouthpiece to talk for them.
Long used to back wrestlers as a manager, and he was good at it. In WCW, he actually pushed Doom (Ron Simmons and Butch Reed) to being tag champions.
What WWE needs is more good characters to help the Mason Ryans and Alex Rileys find their way in the business.
When I think about all the progress John Laurinaitis has made in the last six months, in his character and his confidence, I get the distinct feeling that he has passed Teddy Long in terms of swagger.
While Teddy may have the experience over Johnny Ace on camera, Johnny has the edge in terms of accidental comedy.
I don't think Laurinaitis ever intended to be a funny guy in WWE, but after CM Punk drew comparisons between Laurinaitis and Bob Einstein (Marty Funkhouser on Curb Your Enthusiasm and Super Dave Osbourne), I have realized that he is actually quite funny.
He is mostly dry in his humor, but every once in a while, he will make me laugh with an impression of Teddy Long's dance or one of his classic, poorly delivered lines.
He is sometimes funny on purpose, while other times it is by accident, but either way, the guy is funny.
I have really grown to like Laurinaitis in recent months, and I think he can only keep getting better. The first step to letting him do that is to give him control over both shows as GM.
Thanks for reading, and feel free to share your thoughts on the match below.