San Francisco Giants: 10 Good Omens from Spring Training
Jeff Gross/Getty Images
And the 2012 NL Cy Young Award goes to...
At the time of this publication, the San Francisco Giants sit atop the Cactus League with a record of 12-6. After a disappointing 2011 title defense, the Giants are already giving hopes to the "faithful" that the team will at the very least make it to the postseason in 2012.
But this hope transcends the win-loss record. After all, this is spring training and these games don't mean anything. Right? Tell that to the players, who are all either competing for jobs or tuning up for a strong season.
Let's look at 10 good omens from the Giants' spring training.
Begin Slideshow

»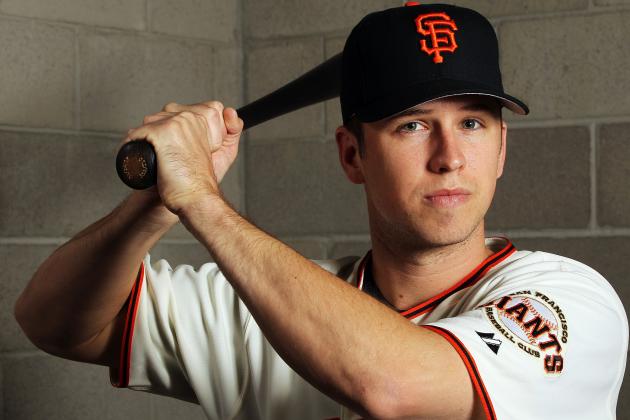 Jamie Squire/Getty Images

Hopefully, the words "catastrophic injury" and "Buster Posey" will not be used in the same sentence too many times in the future and will always be referred to in the past tense.
If this is to be the case, Buster Posey is making strides to put the past behind him. Although it took him a fair amount of time (a week or so) to adjust to Major League Baseball, Posey looks like he is picking up right where he left off. Currently, Posey is hitting .294, and one of his five hits was an opposite-field home run.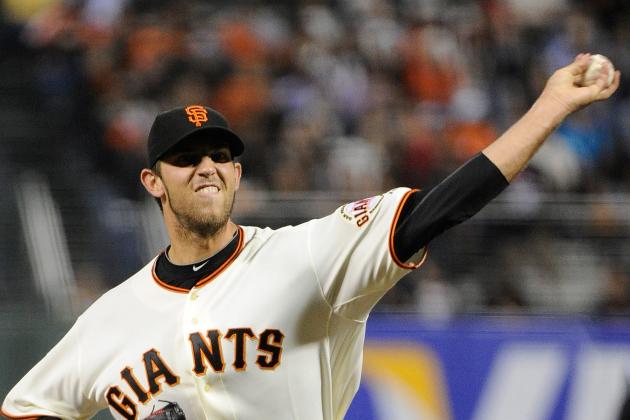 Thearon W. Henderson/Getty Images

With all the discussion about whether or not Tim Lincecum or Matt Cain will be dealt before Opening Day and what their future status with the San Francisco Giants will be, Madison Bumgarner has emerged as the potential ace of the rotation.
Bumgarner has a 2.45 ERA with 15 strikeouts in under 15 innings. His WHIP is hovering around 1.00. If he maintains these numbers, he may well make a case for the National League Cy Young Award. That is, of course, if he can fix the number that continues to plague him—through four starts, Bumgarner is 0-1.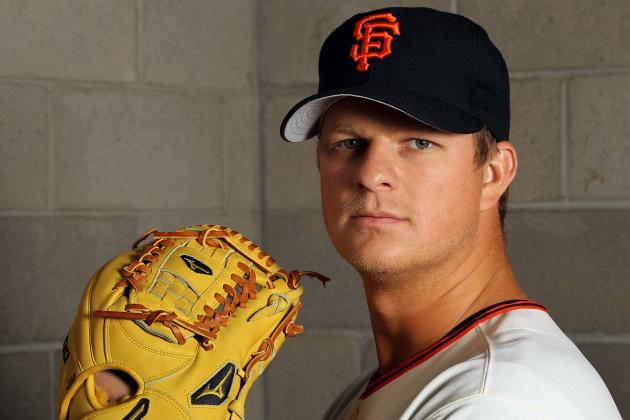 Jamie Squire/Getty Images

If the San Francisco Giants' personnel department knows anything, and I think that through the Zitos and the Rowands and the Tejadas they have proven they don't, they should sign both Tim Lincecum and Matt Cain to long-term deals.
But if you have to pick one, pick Matt Cain.
Cain has an ERA just over 2.00 in his three starts and looks to be the consistent work horse Giants fans have come to love. One might point to Lincecum's dominant one-hit outing. Clearly, Timmy has not lost it all—but his "poor starts" have been coming closer and closer together the past three seasons. Will this be the season he falls apart?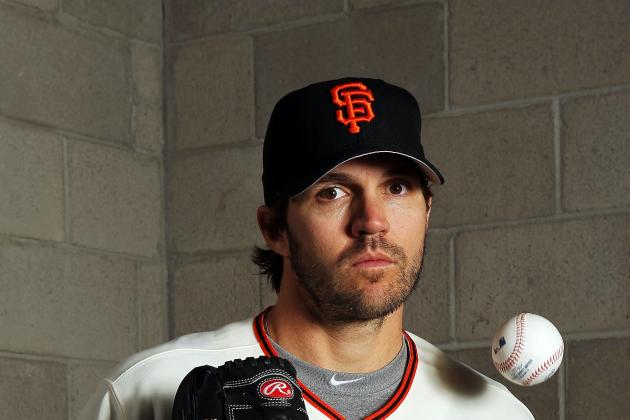 Jamie Squire/Getty Images

Barry Zito and Eric Surkamp are competing, and the best part is that it's not a pie-eating contest. They are competing for the spot of the fifth starter and, depending on how Vogelsong's rebound goes, potentially a temporary starter. Bumgarner might wish that some of Surkamp's luck might rub off on him: Despite having an ERA of 4.41, Surkamp is 3-1 for the San Francisco Giants.
That isn't to say he isn't throwing well: Surkamp's walk totals are down, and his strikeouts are approaching one-per-inning. Meanwhile, Barry Zito is 2-0 and has only a shade-worse ERA at 4.50. Either of these pitchers could be serviceable fifth starters, and that is a good sign.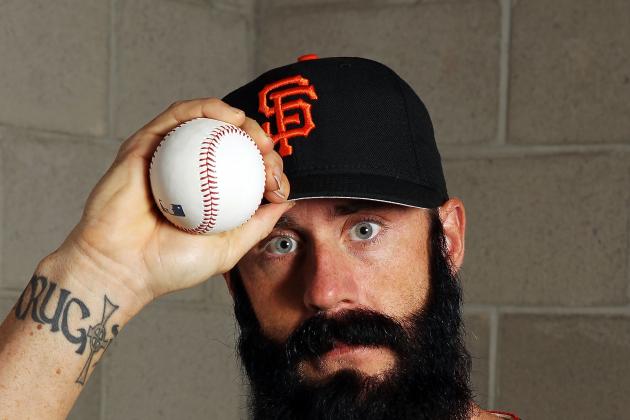 Jamie Squire/Getty Images

San Francisco Giants fans were worried about their star closer last season when he went down with an elbow injury. The fear, of course, was Tommy John surgery—but Brian Wilson has rebounded nicely, and has thrown nearly three innings of scoreless baseball.
Granted, the sample size is tiny, but it's obviously a better start to the season than the disabled list.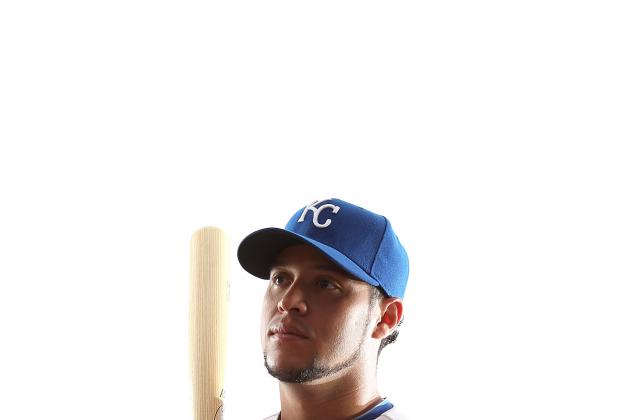 Jonathan Ferrey/Getty Images

Who could have thought that with the acquisition of Melky Cabrera and Angel Pagan, the return of Buster Posey, the supposed "prime" (rib) of Pablo Sandoval and everything else in between, Gregor Blanco would be the primary offensive weapon for the San Francisco Giants?
Granted, it's only spring training, but it's hard to overlook the .400-plus batting average and nine stolen bases. If ever the Giants were given a leadoff man gift, which they never are, this is it.
Jamie Squire/Getty Images

Manny Burriss, part-time defensive replacement for the 2011 San Francisco Giants, currently has a .417 batting average and an OPS of over 1.00. This includes five doubles and a triple. He also has five stolen bases.
Freddy Sanchez was a tremendous part of the San Francisco Giants World Championship team, and I don't think any Giants fan will begrudge him of that. But if by some strange miracle Burriss hits like this in the regular season, would it really matter if Freddy incurred yet another injury? Would anybody notice?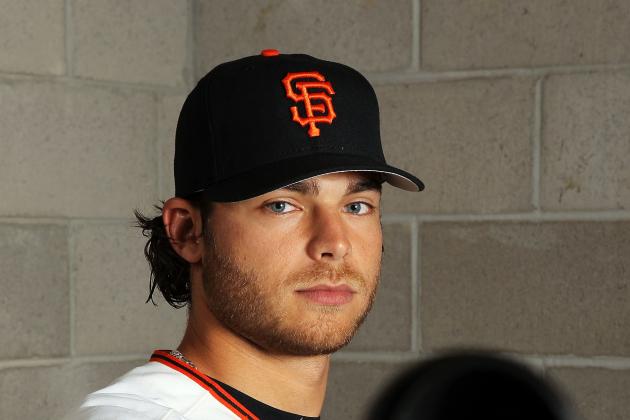 Jamie Squire/Getty Images
Got Wood?
If you have ever read one of my prior articles, you have probably encountered my opinion of Brandon Crawford—worthless, hopeless, pathetic and waste of time and, infinitely more important, roster space.
I may need to eat crow. Brandon Crawford is hitting .333 thus far, and has managed to strike out only three times. I cannot vouch for the quality of pitchers he is facing, but this is a remarkable turnaround for a player who struggled with the "Mendoza Line" last season. I hope he proves me, and all of his other countless doubters, wrong and succeeds.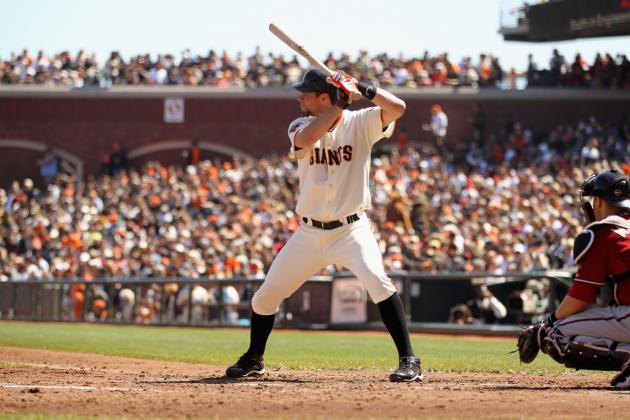 Ezra Shaw/Getty Images

Talk about an embarrassment of riches. Aubrey Huff is hitting .290. Brett Pill is batting .273, but is admittedly slumping. Brandon Belt is crushing the ball, hitting .333 with an OPS of over 1.00.
This job might be Brandon Belt's on Opening Day, regardless of what Bochy has publicly stated to the media. An OPS of 1.00 for an elite first baseman is pretty much expected these days, and for the first time in his lengthy career (sarcasm), Belt is proving that he just may be that guy.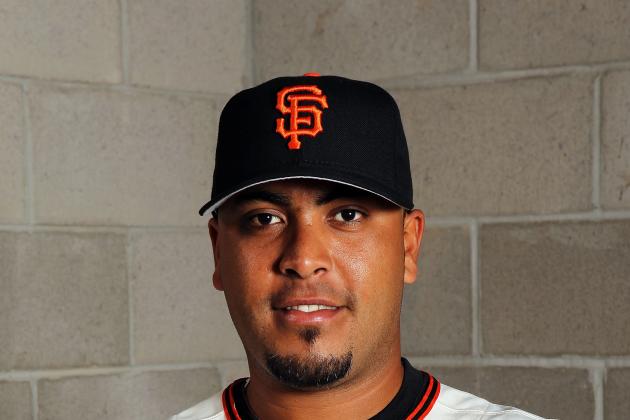 Jamie Squire/Getty Images

Buster Posey might be getting a respite from catching. Last season, when Posey went down, Eli Whiteside and Chris Stewart challenged each other to see who could bat closest to .200 for an entire season on limited work, and how few balls they could hit out of the ballpark.
What a difference a year makes. Waiting in the wings behind home plate now is Hector Sanchez, who is hitting .480 with a Bonds-like OPS of 1.364, including three home runs in 25 at-bats. Also, keep an eye on Tommy Joseph, who in nine at-bats has already crushed two home runs.