Sean Payton Suspended for the Year: 5 Coaches New Orleans Saints Should Pursue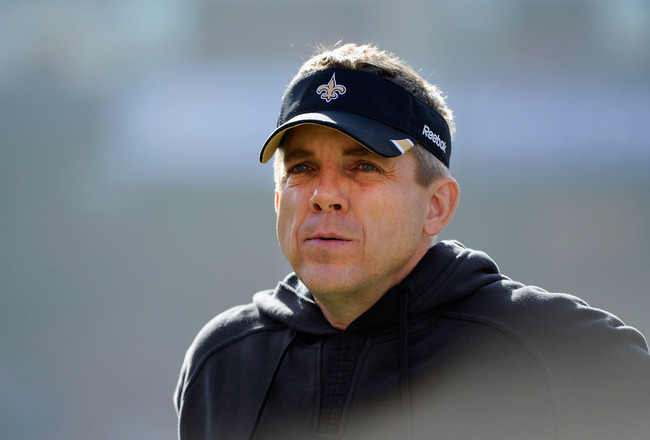 Sean Payton
Thearon W. Henderson/Getty Images
The news hit the New Orleans Saints like a ton of bricks. Sean Payton has been suspended for the entire 2012 season due to his involvement with the bounty program the team had in place.
In addition to Payton being suspended, Saints General Manager, Mickey Loomis, was suspened for eight games, and the team's Assistant Head Coach, Joe Vitt, was suspended six games.
The suspensions take effect April 1st, leaving the organization with not a lot of time to figure out who will guide the team moving forward. It is not an attractive position to somebody who already has a job on a team, because Payton will be back next season.
Where does the team go? Do they stay in-house or try to pry a big-name coach away who has been out the game for some time? These are five people they might take a look at right away.
Pete Carmichael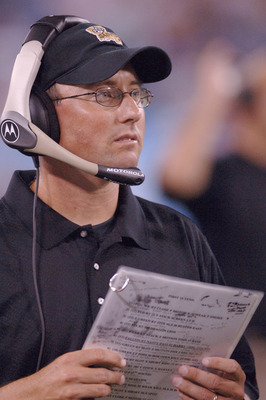 Pete Carmichael
Joe Murphy/Getty Images
Pete Carmichael might be the most logical choice for the Saints. He took on a larger profile last season when Sean Payton broke his leg. Carmichael took over the team's play-calling duties as Payton healed from his injury.
This could be Carmichael's time to shine. He is an assistant on the rise, and a successful showing this season could open the books for him to receive a head coaching position.
Carmichael gets along well with Drew Brees and even worked with him back in San Diego. He might not be the sexy choice, but he is a smart guy who knows the offense and football team already. If the Saints want a smooth transition from one year to the next, Carmichael might be the guy for them.
Steve Spagnuolo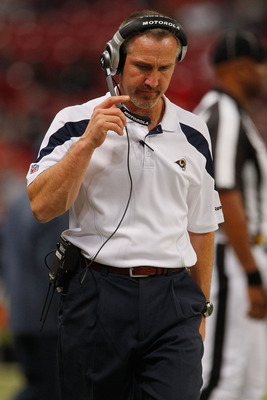 Steve Spagnuolo
Whitney Curtis/Getty Images
What might have been lost in the whole bounty scandal is the hiring of former Rams Head Coach Steve Spagnuolo as the Saints' defensive coordinator.
Spagnuolo had a rough go of it as the coach of the Rams, going 10-38 in three seasons, but he does still have head coaching experience. His most successful years in the NFL came as defensive coordinator of the New York Giants. He most notably led the Giants defense to an improbable victory over the then-undefeated New England Patriots, in Super Bowl XLII, in 2008.
Spagnuolo was brought in by Sean Payton to revamp a defense and bring a detailed yet aggressive style to that side of the football. Now he could be looked upon to run the whole team for a year on short notice.
Marty Schottenheimer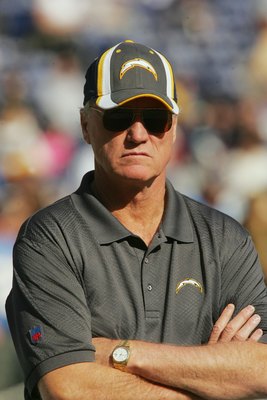 Marty Schottenheimer
Stephen Dunn/Getty Images
Drew Brees still remains the most important person within the Saints organization. Why not bring in the only other coach Brees had success with?
Marty Schottenheimer has been out of the NFL since 2007. He was abruptly fired from the San Diego Chargers despite a multiple playoff appearances and a 47-33 record with the team.
Schottenheimer and Brees led the Chargers to a 12-4 record in 2004, winning the AFC West. Schottenheimer's most recent coaching work has come in the UFL. He served as Head Coach and General Manager of the Virginia Destroyers in 2011, leading them to the league's championship.
Both Schottenheimer and Brees felt the Chargers organization let them down and showed them the door far too early. It might be time for them to rejoin together for one more run and finally give Schottenheimer the championship he has chased in the NFL for decades.
Jon Gruden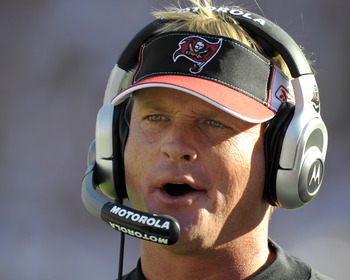 Jon Gruden
Al Messerschmidt/Getty Images
Would Jon Gruden come off his comfy stool on Monday Night Football to come back to the field for a year?
From 1997 to 1998, Sean Payton and Gruden worked together for the Philadelphia Eagles. Payton was the quarterbacks coach and Gruden was the offensive coordinator. Gruden took off for Oakland after that season, and Payton was fired. The team's quarterbacks passed for over 4,000 yards that season.
There is no doubt Gruden has the knowledge and experience to lead the Saints. Gruden was successful in Oakland, losing twice to eventual Super Bowl champions—the Baltimore Ravens in 2001 and the New England Patriots in 2002.
Gruden won a Super Bowl in Tampa Bay in 2003, defeating the Raiders team he had previously coached. In 2009, he was fired after seven seasons with the team.
Gruden has been in the Monday Night Football booth since 2009. He recently signed a five-year extension with ESPN that begins in September of 2012. He has be linked to various coaching jobs on the collegiate level. He turned down the offensive coordinator position at Oregon in 2009 and had a conversation with the University of Miami in 2010 about its head coach opening.
Could this be the short term position that gets his coaching juices flowing again? Would he take a one-year hiatus from ESPN for a chance at another ring?
Bill Parcells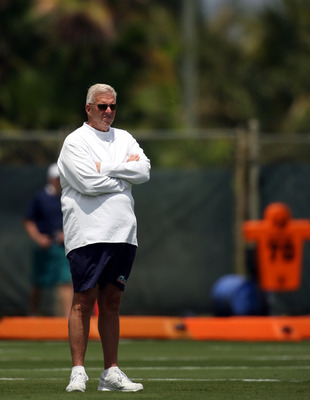 Bill Parcells
Marc Serota/Getty Images
Here's the biggest long shot and wild card of the group. Could Bill Parcells do his protege a solid and come out of retirement for a year to keep the Saints' train on track?
Parcells has extensive coaching and front office experience. He also rescued Sean Payton from New York when Payton had his play-calling duties stripped away by then-head coach Jim Fassel. Under Parcells, in Dallas, Payton flourished while calling plays for the passing game and acting as assistant head coach.
When we last saw Parcells in the NFL, he was running the Miami Dolphins. He had come out of retirement for the third time to take the position and his time there was short-lived. In 2010, after being in Miami for a couple of seasons, he took a leave of absence, eventually going back to ESPN as an analyst.
Parcells could be the perfect bridge for a season if he wanted to do it. All the pieces are in place, and his experience could garner the team a championship at the end of the season. If the Saints call, will he listen?
Keep Reading

New Orleans Saints: Like this team?