Fantasy Baseball Draft Tips: 10 Power and Speed Hitters Who Are on the Rise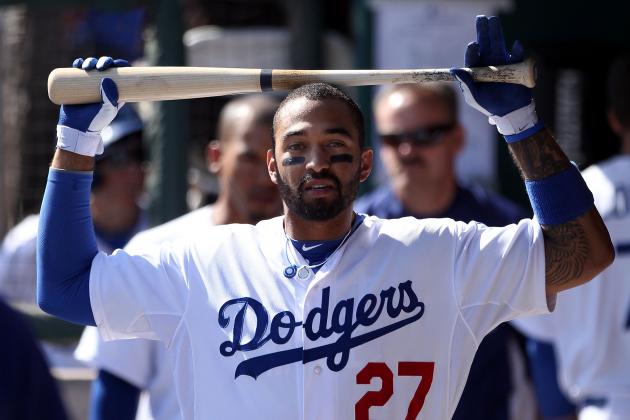 Christian Petersen/Getty Images

Trying to compose a fantasy roster with the perfect blend of power and speed is impossible.
Since there are too many variables that will factor into one's draft plans, even a perfect strategy can only be labeled as "ideal."
As you struggle to assemble this year's team, keep in mind that these 20/20 studs all have the potential to go beyond their expectations and might even end up saving your fantasy season altogether.
Begin Slideshow

»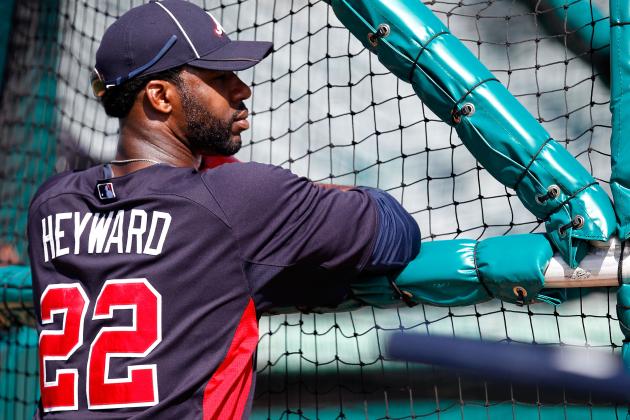 Sarah Glenn/Getty Images

Atlanta Braves outfielder Jason Heyward suffered from a shoulder injury that resulted in an absolutely brutal sophomore slump.
As a rookie, he batted .277 with 83 runs, 29 doubles, 18 home runs and 72 RBI, while swiping 11 bases.
It was these types of numbers that had him pegged as a future MVP and fantasy gem.
Now in his third year, the 2010 National League Rookie of the Year runner-up should continue to bat second in the order—ahead of power hitters like Brian McCann and Dan Uggla. This will give him most opportunities to run on the basepaths.
I would be extremely surprised if Heyward doesn't bounce back to surpass his first-year numbers.
His neck and shoulder concerns have not limited him at all during this spring session, which means uninformed fantasy owners might be hesitant to take a flier on this 20-year-old stud.
Heyward makes it very possible to find 30 homers and 20 steals just sitting there in the eighth or ninth round of your draft.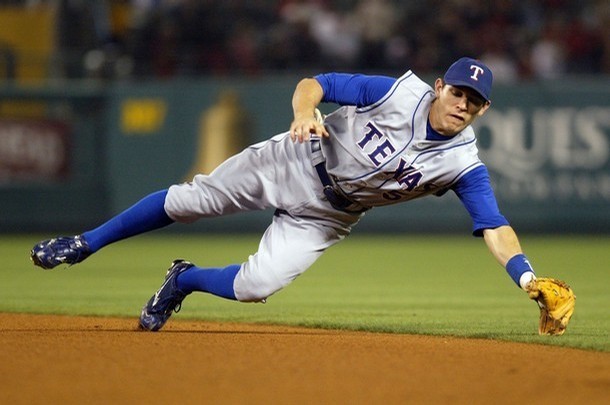 While his .275 career batting average will tell you that he's far from perfect, Ian Kinsler has put a more pressing issue to rest.
Last season, the second baseman played in a career-high 155 games and avoided the disabled list for the first time in his six-year career.
If he can replicate his 89 percent contact rate from last year, Kinsler and fantasy owners should see his .255 BA rise tremendously.
He already bats second for one of the highest-scoring offenses in the major leagues and plays in a hitter-friendly ballpark.
Whether or not Kinsler gets luckier on the balls he puts into play, he should continue to produce at a 30/30 rate. If he does, owners will be getting top-notch, first-round value for a second-round selection.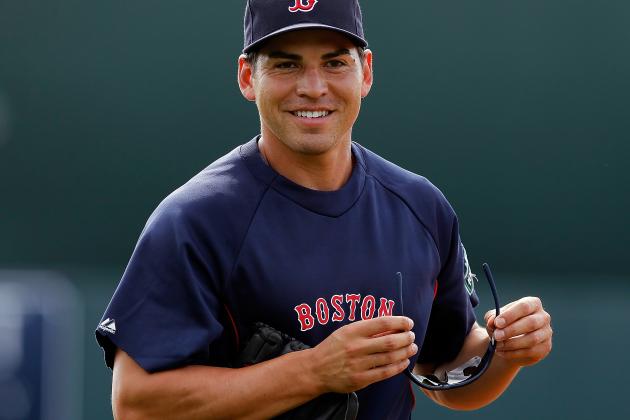 J. Meric/Getty Images

It's understandable to doubt whether or not Jacoby Ellsbury can match last year's total of 32 home runs. After all, he only went yard 20 times in his first 1,554 plate appearances.
Well, let's be realistic. If you're drafting the sixth-year outfielder, you aren't selecting him for power.
In his three full seasons in the Boston Red Sox lineup, Ellsbury had totaled 50, 70 and 39 steals, which averages out to 53 per year.
Even if his power numbers are reduced by a third, he will still bat over .300 and be a nuisance on the bases.
This is a simple scenario in which addition results from subtraction.
Think of it like this: The less home runs he hits, the more time he will spend on base. The more time he spends on base, the more chances he'll have to steal. It's a win-win.
If that isn't enough to warrant a high pick on him, consider the fact that Boston manager Bobby Valentine has experimented during the preseason opener by having Dustin Pedroia lead off against the Minnesota Twins. If this carries over into the regular season, expect the lefty to have a rise in RBI chances as well.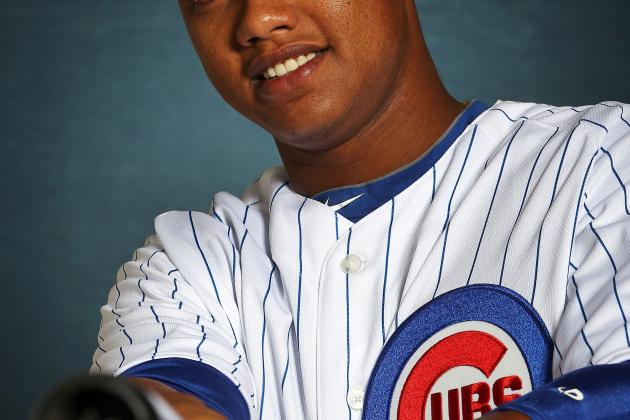 Jamie Squire/Getty Images

The name says it all.
Starlin Castro has all the tools to become a five-category fantasy stud.
Aside from Alex Rodriguez, the third-year infielder has already accumulated more hits than any shortstop before his 22nd birthday.
His blend of power and speed resulted in 36 doubles, nine triples, 10 home runs and 22 stolen bases.
While his power will need time to catch up to his speed, a mild increase in line-drive and fly-ball percentages might result in a Jacoby Ellsbury-like leap.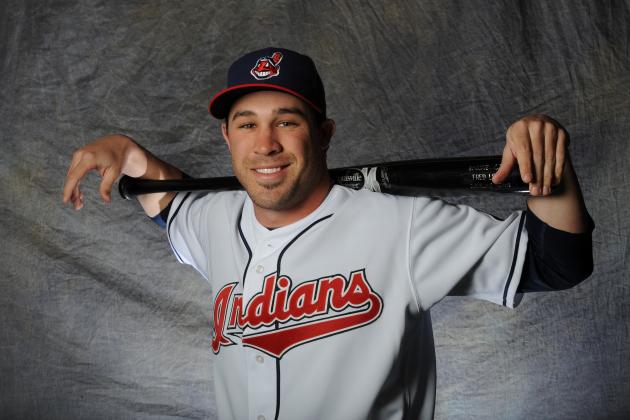 Rich Pilling/Getty Images

Similar to Starlin Castro, Jason Kipnis will use the 2012 season as an opportunity to reach his 20/20 potential.
The only difference is that he won't come along with the hefty price tag.
Castro is ranked as ESPN's third overall shortstop—a pretty steep price to pay for just potential—while Kipnis is ranked ESPN's 39th second baseman, which makes him a more valuable selection.
The difference in pricing is due to their value in position; however, if you don't feel like overpaying, Kipnis is the way to go.
In only 136 at-bats last year, the 24-year-old Cleveland Indian was able to hit seven homers and steal five bases.
While this may not seem like much, his projected statistics over a full season make him an absolute bargain, as he can be had after 150 picks.
Ed Zurga/Getty Images

After a career year, Alex Gordon continues to impress during the spring.
He has hit four doubles in exhibition play, a result of his .353 batting average. This increase in power has also translated into two home runs and nine RBI.
Last year gave fantasy owners a glimpse of why Gordon was so hyped for the first four years of his career.
While it's hard to predict a significant rise in his 23 bombs, it's safe to bet that Gordon will eclipse 25 stolen bases as the Kansas City Royals leadoff man.
Gordon hasn't flashed his speed yet this spring, but that's likely due to the team's injury concerns.
In a Kansas City lineup that should struggle to score runs, look for the 28-year old to make more plays with his legs than his bat.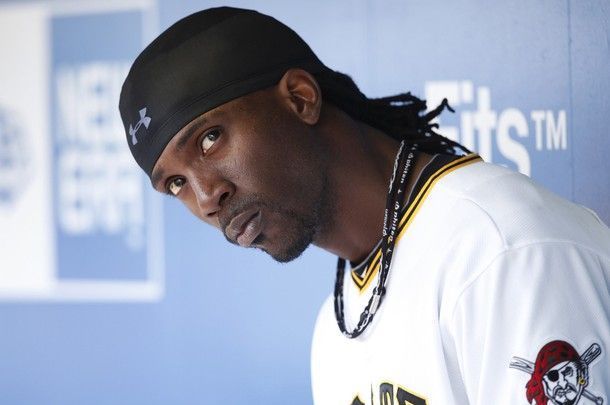 Last season, Andrew McCutchen was one of only a dozen players to be a part of the 20/20 club.
As he enters his fourth season, expectations should be no different; in fact, they should be higher.
McCutchen has constantly proven to be a threat while on base, as he has stolen at least 22 since the start of his three-year career.
His rise in fly-ball percentage and drop in ground-ball rate has a direct correlation with the increase of his power numbers.
If this trend continues, and McCutchen is able to develop as a batter, it's not out of the question for him to hit the 30/30 plateau.
Although he is still young, the right-handed batter possesses great plate discipline and draws a healthy number of walks.
His ability to get on base should allow him a consistent shot at stealing bases.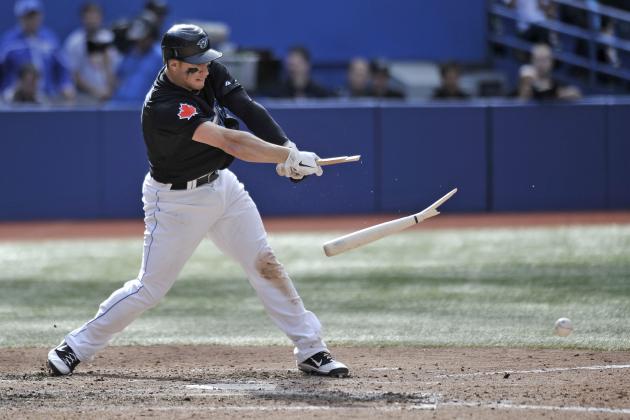 Brad White/Getty Images

Similar to the broken bat in this photo, Brett Lawrie will shatter the expectations of fantasy owners during this upcoming season.
The second-year third baseman spent a portion of last year in the minor leagues to work on his defense.
In his brief stint with the Toronto Blue Jays, Lawrie managed 44 hits, eight doubles, four triples, nine home runs and 25 RBI while batting .293.
His ability to make solid contact with the ball only enhances his power and speed.
Since ESPN has him ranked as its 23rd "hot corner" player, many owners will overlook a candidate who should have no trouble finding a way into the 20/20 club.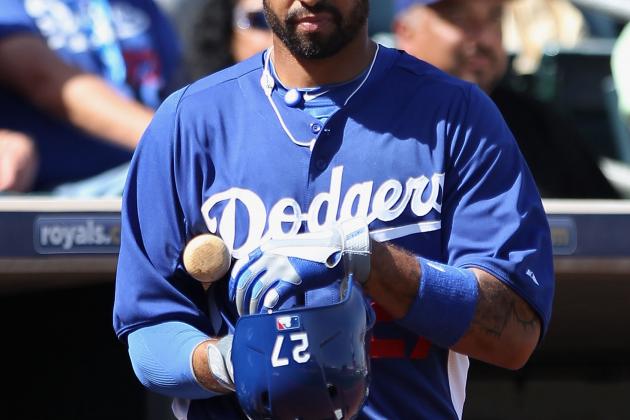 Christian Petersen/Getty Images

The No. 3 hitter in the Los Angeles Dodgers lineup will be expected to add onto his 2011 fantasy numbers.
After hitting 39 home runs and stealing 40 bases, Matt Kemp has his eyes set on becoming the first player in MLB history to go for 50/50.
This is good news for fantasy owners who own a top-two selection, because that's what it will take to acquire Kemp's services.
The seventh-year veteran has set the standards extremely high, but he warrants his high selection. There is no weakness to his game and he's proven to be the best five-category option out there.
Kemp will continue to produce at a high, if not historic, level for the Dodgers and your fantasy team.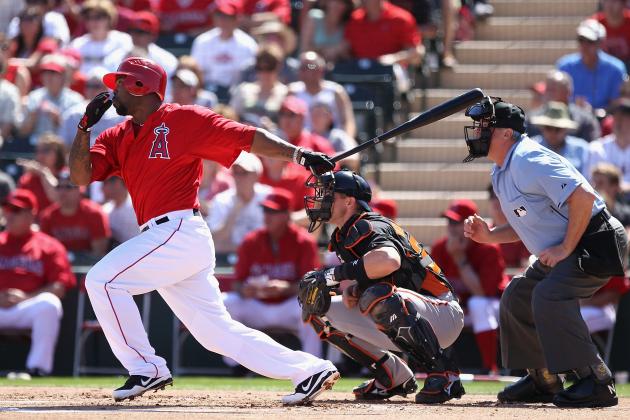 Christian Petersen/Getty Images

Although he wears red, Howie Kendrick will have his fantasy owners seeing green.
Known as a line-drive hitter who bats for a high average, Kendrick is expected to exceed last season's career highs of 18 home runs and 14 stolen bases.
Manager Mike Scioscia has a reputation for playing small-ball and relying on baserunners to manufacture runs.
I doubt this changes, even with the addition of Albert Pujols.
Having the benefit of batting in front of Pujols, Kendrick will be positioned to reach triple digits in runs scored for the first time in his career.
With another modest spike in power, combined with a predictable increase in steals, Kendrick might find himself to be one of the more quiet fantasy sheet stat-stuffers that the league has to offer.