Chicago Cubs: 15 Bold Predictions for 2012 Cubs Roster Moves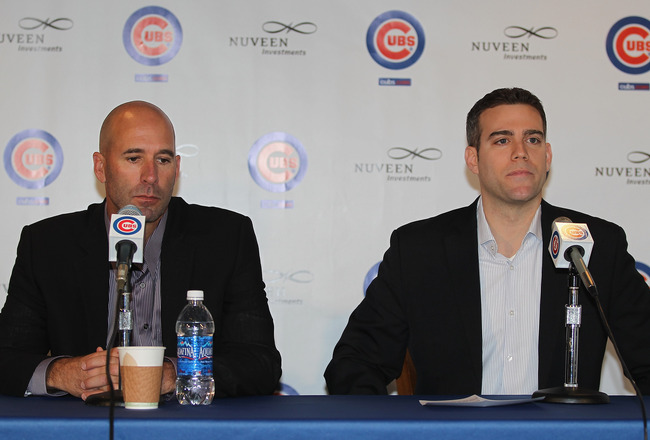 Jonathan Daniel/Getty Images
The Chicago Cubs have a new plan for 2012, year one of their rebuilding efforts. Theo Epstein has already made moves to acquire players like Anthony Rizzo and Ian Stewart while getting rid of troubled pitcher Carlos Zambrano.
These moves are just the beginning of what will be a busy season for the team as they prepare to turn around the Cubs' losing ways.
Here are 15 bold predictions about the Cubs roster moves this season.
Matt Garza Is Traded to the Blue Jays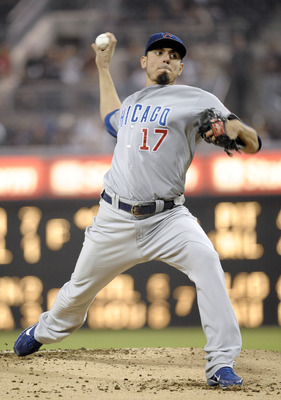 Denis Poroy/Getty Images
During the off-season, there were rumors that Matt Garza was going to be traded. The Yankees and Blue Jays were two of the front-runners to land him, but neither side offered enough for the Cubs to pull the trigger.
Now, there are talks of an extension between the Cubs and Garza, but he is too valuable a trade chip for a rebuilding team to keep. Now that the Yankees have addressed their starting pitching woes, it looks as though the Blue Jays could be the team to deal for him in an effort to make a playoff run in 2012.
Anthony Rizzo Will Hit 15 Home Runs in Both AAA and the Majors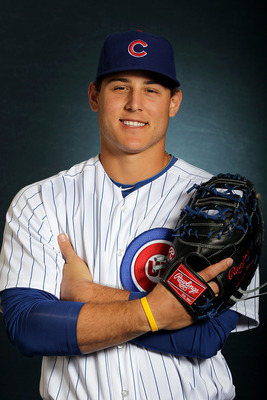 Jamie Squire/Getty Images
Anthony Rizzo has the talent to be a star player for the Cubs in the future, and he will show some of that ability this year. He had 27 home runs combined between AAA and the majors in 2011 with the Padres organization, but only one of those came in the big leagues.
He should split time between Iowa and Chicago more evenly this year, and could play 70 games at both levels. His power is legitimate, and given this much time, 15 home runs isn't out of the question for the first baseman.
Marlon Byrd Gets Moved to Texas Mid-Season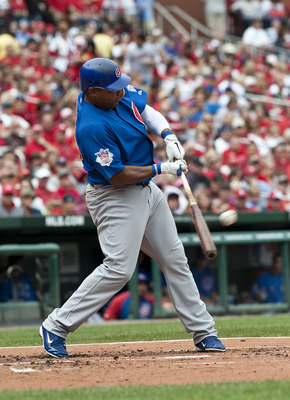 Ed Szczepanski/Getty Images
It would make a lot of sense for the Cubs to trade Marlon Byrd this year. A 34-year-old center fielder doesn't help a rebuilding team. He becomes a free agent after this year, and the Cubs could get something for him from a contending team. Also, Brett Jackson is ready for the majors and just waiting for a starting spot to open up.
The Rangers seem like the best choice. They are a World Series contender without a reliable center fielder. Byrd also played for them from 2007-09 and had his best season there, so expect him to pack his bags for Texas in the not too distant future.
Brett Jackson Gets 500 Plate Appearances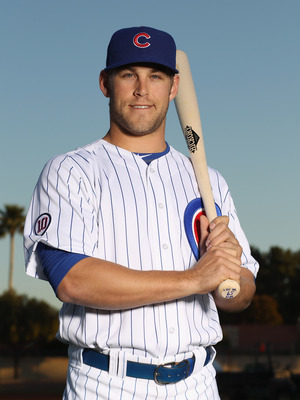 Ezra Shaw/Getty Images
The last prediction makes way for Brett Jackson, one of the top prospects in the organization along with Anthony Rizzo. He has too much talent for the Cubs not to give him significant playing time in the majors this year.
He should start out getting occasional starts to begin the season, but when Byrd is traded, the starting center field job is all his. The 23-year-old won't disappoint in 2012, and the playing time he gets this year will go a long way for his development and the team's plans for the future.
Kerry Wood Will Shine in Closer Role After Marmol Is Traded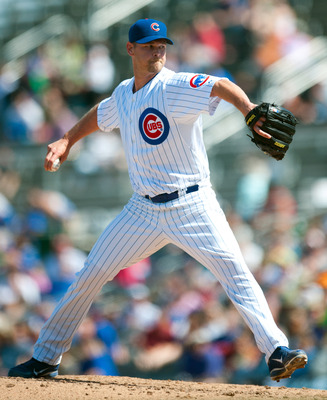 Rob Tringali/Getty Images
Carlos Marmol is one of the pieces the team will try to move before the deadline this year. Though erratic, Marmol has shown signs of dominance in his closer role, but his inconsistencies and always entertaining ninth innings won't fit into the Cubs long-term plans.
Kerry Wood isn't going anywhere, and the former closer has had some success in that role before. In 2008 with the Cubs, he saved 34 games and was selected to the All-Star team. He may be 34 years old, but he still has the stuff to finish games and will get an opportunity this year.
Jorge Soler Becomes a Cub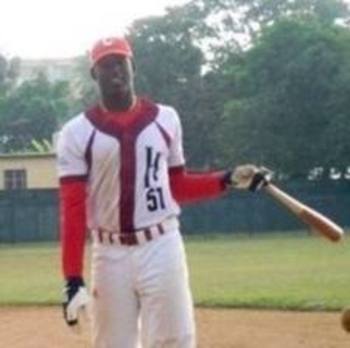 Jorge Soler has been all over the place this off-season, becoming one of the more confusing stories in baseball. First, several reports came out that the Cubs had agreed to a four-year deal with the Cuban outfielder. The next day, these reports were deemed false and he was back on the market again.
The Yankees and Phillies are also in the hunt for the 19-year-old Soler, but the Cubs will come out on top. Theo Epstein and Jed Hoyer know what they are doing, and signing a young outfielder who is said to be a better version of Yoenis Cespedes is a great move for the future of the organization.
Josh Vitters Will Have Success in the Majors This Season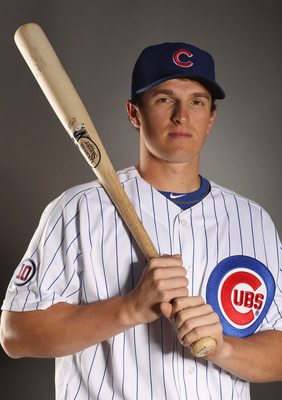 Ezra Shaw/Getty Images
Josh Vitters has been one of the Cubs minor league failures so far in his young career, but that doesn't mean that all is lost. The third overall pick in the 2007 draft is still only 22 years old, and he had a bounce-back year in 2011 for the Tennessee Smokies.
Though he likely won't be on the major league roster until September, the Cubs should give him a chance to play and see if he fits into their plans in 2013 and down the road. Vitters should continue his upward trend and show some signs of hitting ability when he gets called up.
Welington Castillo Makes Cubs Fans Forget About Soto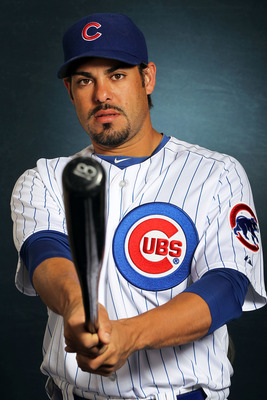 Jamie Squire/Getty Images
Soto is yet another trade piece for the Cubs this season. At just 29 years old, Soto still has plenty of value to bring to any major league club. Though it's likely he won't ever put up numbers like he did in his rookie year, he still has 15-20 home run capability, and he should be moved.
Soto's departure will pave the way for Welington Castillo, a 24-year-old with good power and a great arm. Though he may not be ready to take the majors by storm in 2012, he will be a solid option this year with great potential for the future.
Jeff Samardzija Will Be Great in No. 4 Rotation Spot
Jamie Squire/Getty Images
Jeff Samardzija has been working hard to get his spot in the Cubs rotation, and it looks as though all the hard work has paid off. A brilliant spring has given Samadzija a chance to show that he can start in the major leagues.
He had a tremendous year in 2011, compiling 88 innings with an ERA of just 2.97. The one thing he needs to improve most on from last year is his walks, he gave up 5.1 per nine innings. If he can lower that substantially, the Cubs will have a very valuable back of the rotation guy in Samardzija.
Travis Wood Spends Most of the Year in AAA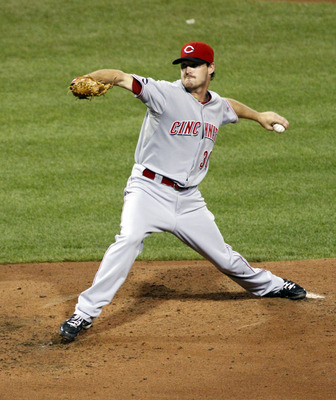 Justin K. Aller/Getty Images
Travis Wood's quest for a starting job in 2012 started off on the wrong foot and has gradually gotten worse as spring has progressed. Now he will not only miss out on a rotation spot, but he will likely start the year in AAA.
The 25-year-old had a good year in 2010, but things have gone downhill from there. He posted a 4.84 ERA last year in 18 starts, and needs to spend most of his 2012 season in the minors to figure out his issues. He can be a good starter for the Cubs in the future, but for right now there's nowhere to put him on the major league roster.
Chris Volstad Wins No. 5 Spot and Outperforms Zambrano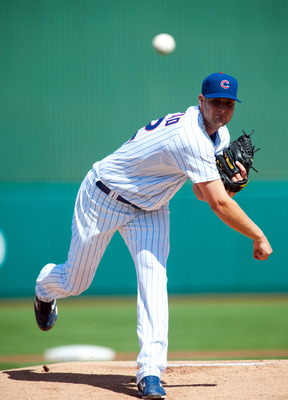 Rob Tringali/Getty Images
The trade that sent Carlos Zambrano to the Miami Marlins was good enough for the Cubs without getting anything in return. Instead, they got a 25-year-old starter and former first-round pick Chris Volstad in the deal. He has struggled the last three years with the Marlins after a great 2008.
He has a good shot at the last rotation spot over Randy Wells and Travis Wood, and is still full of potential. Volstad should vastly improve upon his 2011 numbers and show the Cubs that they made the right move by outperforming the now-Marlin Zambrano.
Alfonso Soriano Finally Departs
Rob Tringali/Getty Images
Cubs fans have been fed up with Soriano ever since he turned into an average player making superstar money in 2009. The team would be better off without him and his monster contract, but nobody wants to take on that kind of money.
There is some interest in Soriano though, and with a deal like Zambrano's where the Cubs take on most of the contract, he can be moved. This would be a big step forward for the Cubs and allow some younger guys to get some reps in the outfield.
Trey McNutt Makes an Impact in the Bullpen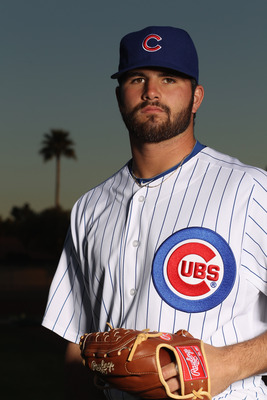 Ezra Shaw/Getty Images
Trey McNutt is a 22-year-old pitcher in the Cubs farm system that was a top 50 prospect according to Baseball America before the 2011 season. Last year, however, was a big step backward for McNutt. He had a 4.55 ERA for the AA Smokies with a career-low strikeout rate.
This year should be more like his 2010 season and McNutt should get back on track as one of the Cubs top prospects. He should get a shot at the big leagues near the end of the season in a reliever role, and will have success with his strong fastball and good slurve.
Adrian Cardenas Will Hit .300 and Be the Cubs' Go-to Utilty Man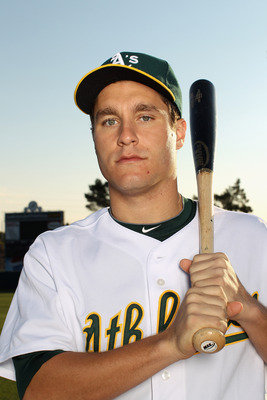 Ezra Shaw/Getty Images
The 24-year-old utility man Adrian Cardenas was picked up by the Cubs in early February after he was designated for assignment by the Oakland A's. He hit .314 in AAA last season and can steal bases, but doesn't possess much power and has good, but not great, defense.
He can provide a solid utility option for the Cubs in 2012 like Blake DeWitt did last season. He played second base, third base, shortstop and outfield for the Sacramento River Cats last year. The Cubs lack of depth in the infield should open up a spot for Cardenas to be the team's best utility player this season.
The Cubs Will End the Year with Only 5 Opening Day Starters on Their Roster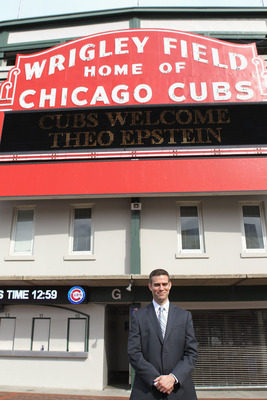 Jonathan Daniel/Getty Images
The Cubs will be cleaning house this season, and nearly half of their Opening Day starters should be gone by the trade deadline. The Cubs are an aging team in some places, and with a long-term agenda in mind, these players don't fit the Cubs future plans.
The four starters that should be out are Ryan Dempster (sources say he'll get the Opening Day nod), Alfonso Soriano, Marlon Byrd, and Geovany Soto. They should all be on the market this year and should be gone by the trade deadline.
The Cubs have plenty of depth in their farm system to cover these roles, and the prospects they can get in return will make the future for the team look even brighter in the quest for a World Series title.
Keep Reading

Chicago Cubs: Like this team?