MLB: 9 Reasons the New York Yankees Could Miss the Playoffs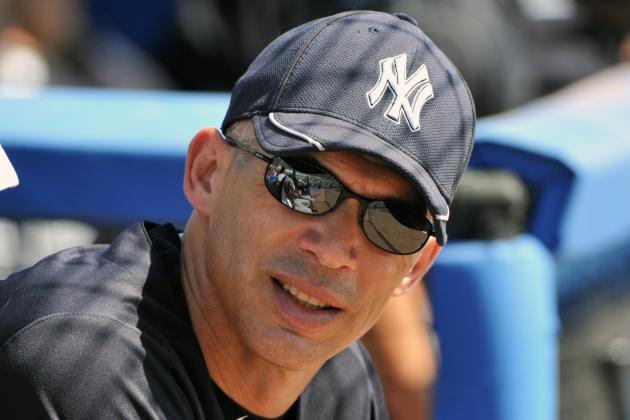 Al Messerschmidt/Getty Images

The new MLB playoff system adds a second wild card team this year. Popular opinion has the New York Yankees in the playoffs as one of the wild cards at the very least, if not as the winner of the AL East. However, the Tampa Bay Rays, Boston Red Sox, Texas Rangers, and Los Angeles Angels of Anaheim are all in a position to knock the Yankees out (with the Detroit Tigers getting the AL Central spot). Many things will have to happen for the Yankees to not make the playoffs, but every single one of these points is possible.
*All stats courtesy of MLB.com and fangraphs.com.
Begin Slideshow

»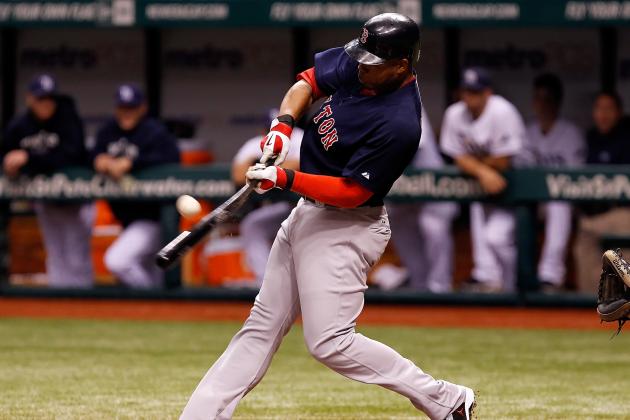 J. Meric/Getty Images
Carl Crawford
The Red Sox look to have improved from within, despite their lack of a big addition this winter. A full season from Clay Buchholz and the addition of Daniel Bard should make a rotation already led by Josh Beckett and Jon Lester much stronger.
In addition, Carl Crawford can't possibly be as bad as he was last year, when his WAR was the lowest it's ever been in his career. Progression back up towards his career averages should improve an offense that was already the best in baseball last season. Jason Varitek's retirement will also give more time to Jarrod Saltalamacchia and new signing Kelly Shoppach, which can only be an upgrade.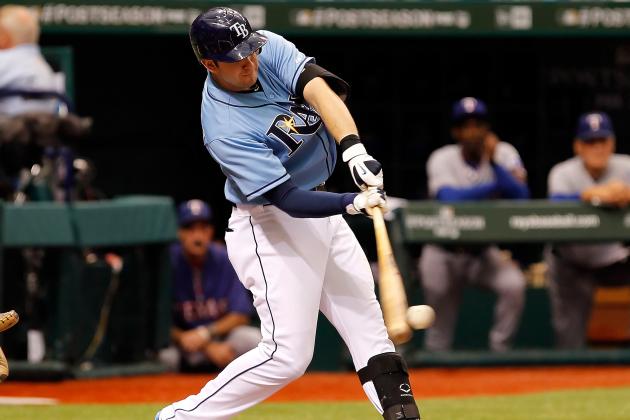 J. Meric/Getty Images
Evan Longoria
The Rays didn't lose anyone from last year's wild-card team and are so young that they should continue to get better. Evan Longoria had a .239 BABIP last year, which was 70 points lower than he'd had at any point in his major league career. Regression to the mean indicates that he will likely get luckier and thus improve his average, which combined with his increased power peripherals from 2011 can only mean good things for the Rays.
Also, the addition of Matt Moore to an already deep rotation makes their pitching excellent. With Joe Maddon, this many options makes the Rays a dangerous team.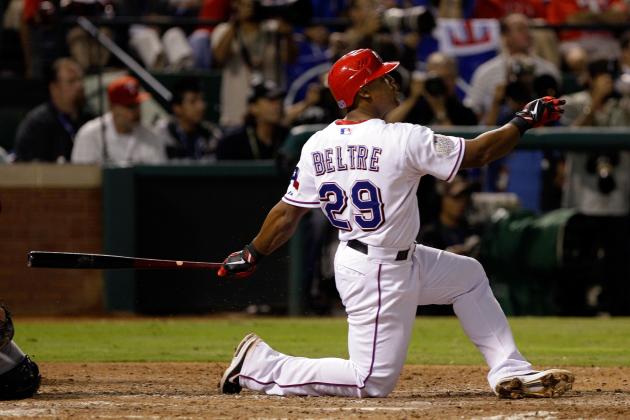 Rob Carr/Getty Images
Adrian Beltre
The Rangers are the two-time AL defending champions. In 2011, they were third in the majors in runs and 13th in ERA. They lost no one from a prolific offense led by Josh Hamilton and Adrian Beltre.
While the loss of CJ Wilson will undoubtedly hurt, the additions of Yu Darvish and Neftali Feliz should negate it to a certain extent. Darvish is the most heralded Japanese signing since Daisuke Matsuzaka, and Feliz is a hard thrower with a history of starting in the minors, which should ease his transition. Both are power arms with long track records of success.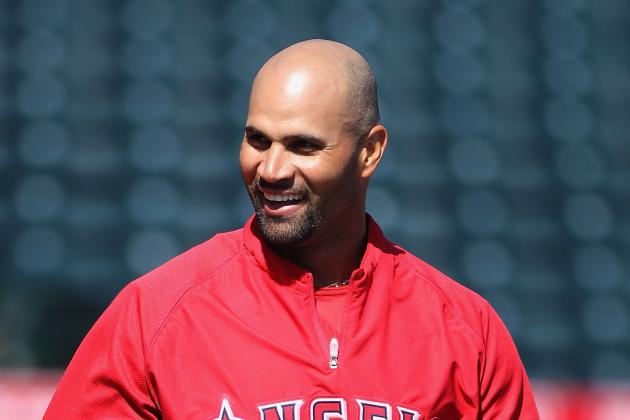 Christian Petersen/Getty Images
Albert Pujols
The Angels' additions of Albert Pujols and CJ Wilson will make them stronger. They finished with the sixth-best record in the American League last year and proceeded to add the best hitter in baseball over the past 10 seasons. This can only help an offense that finished middle of the pack in runs scored last year. They also added CJ Wilson to a rotation that already featured Jered Weaver, Dan Haren and Ervin Santana. In total, they added 11 wins with just those two guys (as defined by WAR, courtesy of fangraphs.com).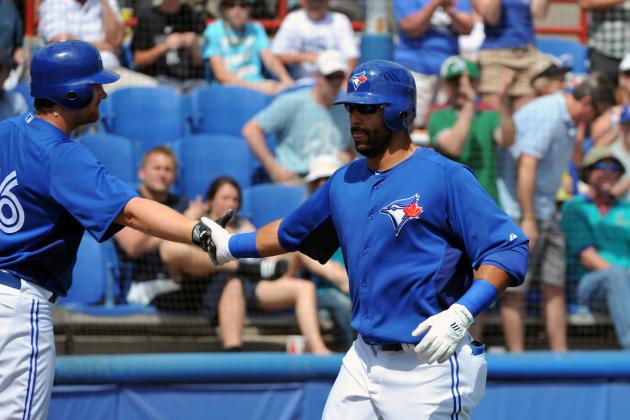 Al Messerschmidt/Getty Images

The Angels and Rangers get to play two-thirds of their division games against the A's and Mariners, while the Yankees have to play three-fourths of theirs against the Red Sox, Rays, and Blue Jays. This year, the Angels and Rangers play 19 games against each other and 19 against each of the A's and Mariners, while the Yankees play 18 against each of the Blue Jays, Red Sox, and Rays. This makes their schedule much more difficult than that of either the Angels or the Rangers.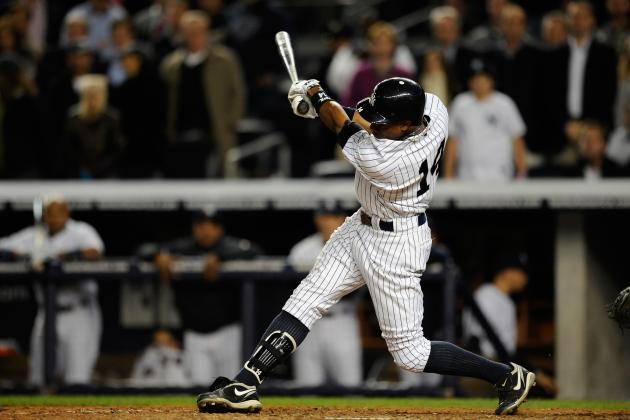 Patrick McDermott/Getty Images
Curtis Granderson
The Yankees were heavily reliant on Curtis Granderson and his 7.0 WAR last season. However, Granderson's power seems likely to regress, given the fact that his HR/FB percentage in 2011 was 6.6% higher than his career average, and it seems unlikely that his power would suddenly jump that much this year at age 30. His production was a big reason for the exceptional output of the Yankees' offense last season.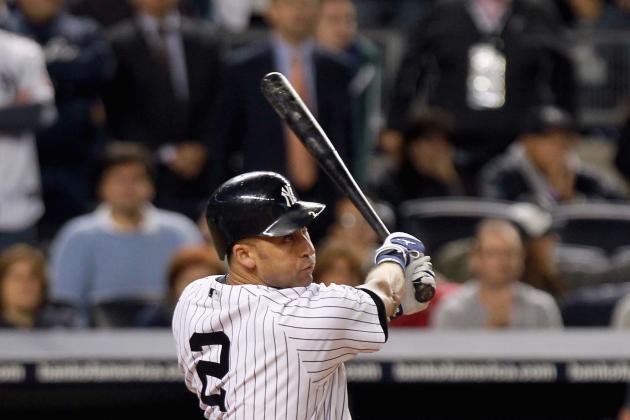 Nick Laham/Getty Images
Derek Jeter
The trade of Jesus Montero was supposed to open the DH spot for Derek Jeter and Alex Rodriguez and allow them to take semi-days off and have Eduardo Nunez play the field. However, they continue to age and both missed significant time last season; if one or both of them is out of the lineup, the Yankees lineup is not as strong as it would have been had Montero still been around as lineup depth.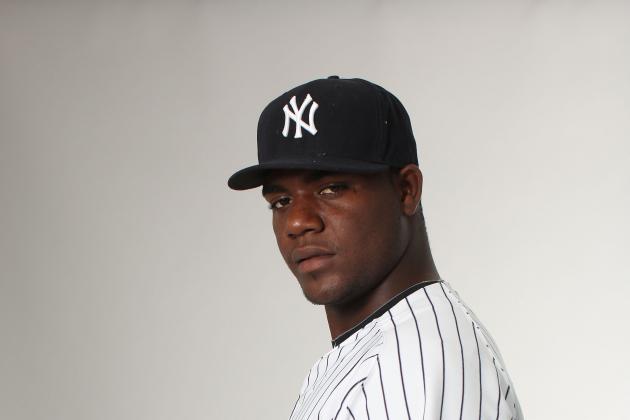 Nick Laham/Getty Images
Michael Pineda
New addition Michael Pineda might struggle in his move to Yankee Stadium. He had a higher xFIP on the road than he did at home, and he will be moving from spacious Safeco Field and the elite Mariners' defense into Yankee Stadium and the Yankees' aging lineup. He will also be facing the formidable offenses of the Red Sox (first in runs scored in 2011) and Blue Jays (sixth) rather than the A's (20th) and Angels (17th). All of this suggests that he may not be as effective as he was last season.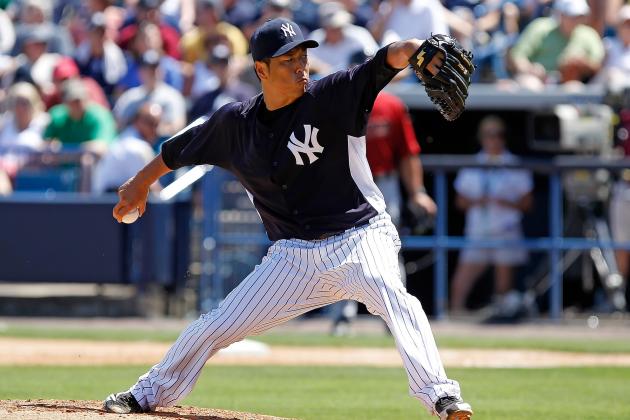 J. Meric/Getty Images
Hiroki Kuroda
Hiroki Kuroda, the Yankees' other big pitching addition, will also likely not be as good as he was last year with the Dodgers. Recent history is littered with examples of pitchers struggling with their move from the National League to the American League (see Brad Penny and Ubaldo Jimenez), and there's no reason to think Kuroda will be any different, especially given that he will be leaving the notoriously pitcher-friendly NL West.