22 World Soccer Clubs That Don't Lose on Their Home Pitch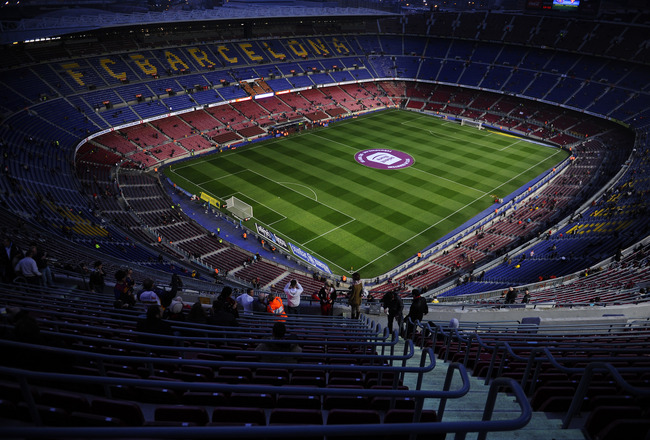 Camp Nou in Barcelona, Spain.
David Ramos/Getty Images
With a combined home record of 215-41-31 (wins-losses-draws) in their most recent seasons of play, the following teams make it very hard, if not impossible, to go into their stadiums and come away with three points. Here are my top 22 teams in world soccer that you certainly don't want to pay a visit to...
No. 20 FC Twente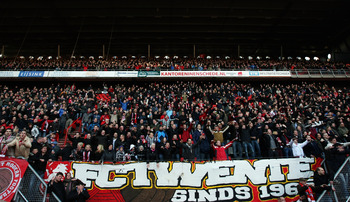 FC Twente calls De Grolsch Veste in Enschede home.
Dean Mouhtaropoulos/Getty Images
With an 8-3-1 record at De Grolsch Veste in Enschede so far this campaign in Eredivisie, FC Twente (33 home goals for and 11 home goals against) found a way to squeeze its way onto this list. A spell check's least favorite two friends? The Eredivisie and Borussia Monchengladbach.
No. 19 Ajax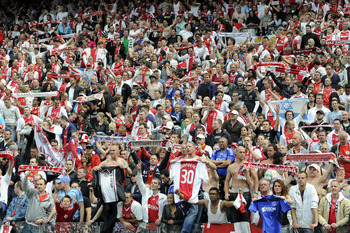 Ajax has just one home loss this year in Amsterdam.
EuroFootball/Getty Images
Another entry from the Netherlands, Ajax is always tough in Amsterdam and is 7-4-1 this season with 34 goals scored and 13 against at Amsterdam Arena.



No. 18 Paris St. Germain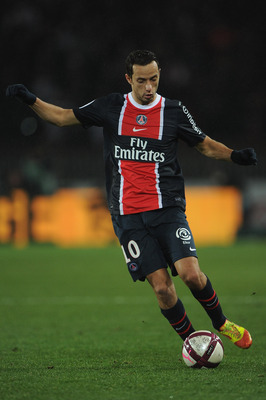 Paris St.-Germain is 10-2-2 at Parc de Princes in Ligue 1 play.
Pascal Le Segretain/Getty Images
One of two entries from Ligue 1 on my list, Paris-St. Germain is 10-2-2 (28-13 goals) at Parc de Princes in Paris this season and is making a run at the league crown.
No. 17 Tigres U.A.N.L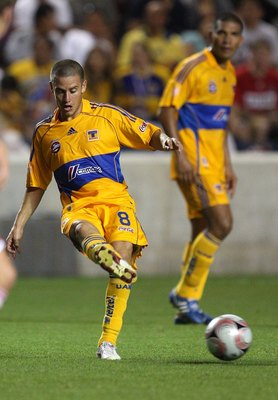 Tigres U.A.N.L. lost just once at home in Clausura 2011.
Jonathan Daniel/Getty Images
The lone side from Mexico on my list, the Tigres U.A.N.L. went 6-1-1 (16-4 goals) in Clausura 2011 at Estadio Universitano in San Nicola de la Garza near Monterrey.
No. 16 FC Schalke 04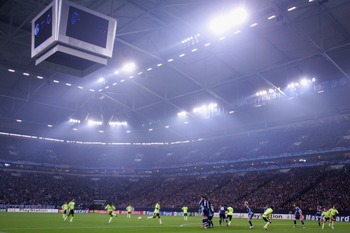 FC Schalke 04 is 10-1-2 at Veltins-Arena.
Michael Steele/Getty Images
Bundesliga club F.C. Schalke 04 is an impressive 10-1-2 at Veltins-Arena in Gelsenkirchen with 37 goals for and 12 against so far this season.
No. 15 A.C. Milan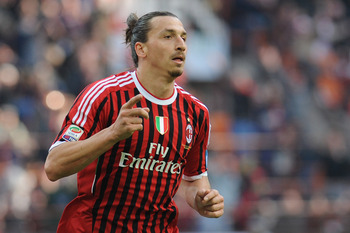 Zlatan Ibrahimovic and AC Milan are a tough draw at home.
Valerio Pennicino/Getty Images
Maybe the best team in Serie A, A.C. Milan and Zlatan Ibrahimovic are 8-4-1 at home at Milan's Stadio Giuseppe Meazza with 27 goals scored and just six allowed.
No. 14 Udinese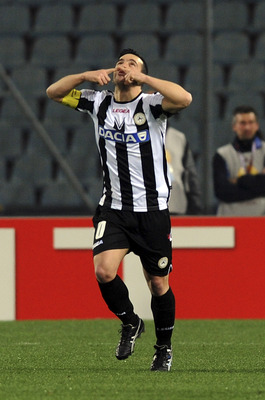 Udinese has lost just one Serie A game this season at Stadio Friuli.
Dino Panato/Getty Images
Another Serie A side, Udinese is outscoring its opponents by a healthy 23-7 at Stadio Friuli in Udine and has an impressive 10-3-1 record on home soil.
No. 13 PSV Eindhoven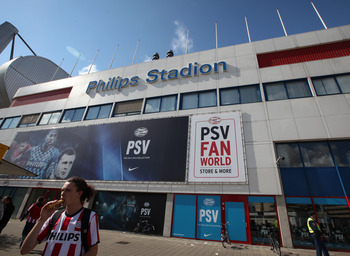 PSV Eindhoven is 10-1-1 at Philps Stadion in Eredivisie play.
EuroFootball/Getty Images
Another Dutch side, PSV Eindhoven is a respectable 10-1-1 at Phillips Stadion in Eindhoven with 40 goals scored and 16 allowed up to this point in the Eredivisie season.
No. 12 Montpellier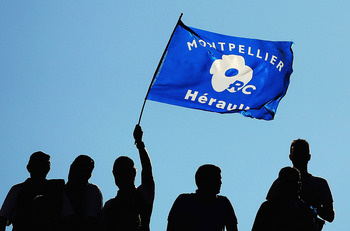 Montpellier is outscoring opponents 30-8 at home in Ligue 1.
Bryn Lennon/Getty Images
It's been a great season for Montpellier so far. The home team has gone 12-1-1 at Stade de la Mosson in Montpellier with 30 goals for and only eight against.
No. 11 Boca Juniors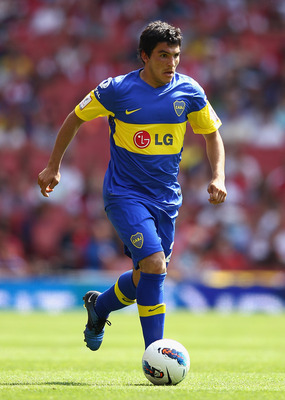 Boca Juniors did not lose a game last season at home.
Richard Heathcote/Getty Images
My lone squad from South America, Boca Juniors went 7-3-0 last season with an impressive 15-2 goal difference at Estadio Alberto J. Armando in Buenos Aires.
No. 10 Borussia Monchengladbach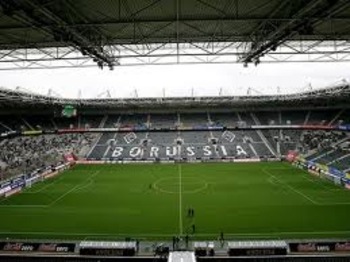 Borussia Monchegladbach hasn't lost at home this season.
Possibly the longest name in all of team sports, Borussia Monchengladbach is having one of its best seasons. The club is 8-5-0 at Borussia-Park with a 25-8 goal advantage there in Bundesliga.
No. 9 (Tie) Benfica, FC Porto, Braga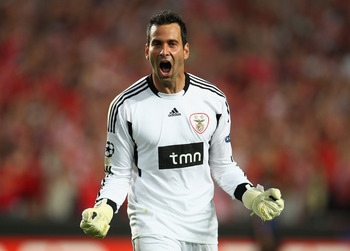 Benfica is 11-0-1 at Lisbon's Estadio da Luz.
Clive Mason/Getty Images
These three clubs are tearing it up in Portugal's La Liga and have to be on the list thanks to an astute Bleacher Report reader.
Benfica, who drew Chelsea in the UEFA CL quarterfinals on Friday, is 11-0-1 at Lisbon's Estadio da Luz outscoring foes 37-13.
Another "Big Three" entrant is FC Porto (10-0-2), who has outscored opponents an impressive 33-7 at Estadio do Drago in Porto in league play so far.
Also having a pretty nice year on home soil is Braga (29-7 goals), who has just one loss (10-0-1) at Estadio Municipal in Braga.
No. 8 Juventus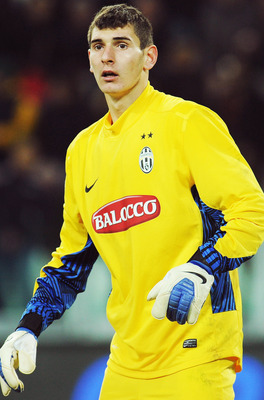 Juventus and goalkeeper Gianluigi Buffon have allowed only nine goals at home in Torino so far.
Valerio Pennicino/Getty Images
A team that hasn't lost a game anywhere in quite a while, Juventus is 8-5-0 at Milan's Stadio Giuseppe Meazza with 25 goals for and just nine against in Serie A play, thanks to some great goalkeeping by stud Gianluigi Buffon. Forza la Juve!
No. 7 AZ Alkmaar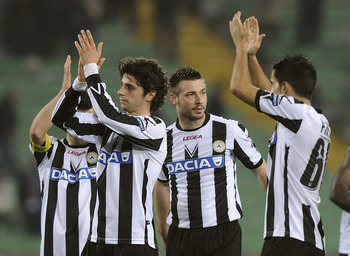 Known as The Cheese Farmers, AZ Almaar has one of the greatest nicknames in professional sports.
Dino Panato/Getty Images
The fourth entrant from Eredivise, AZ Alkmaar is undefeated (10-2-0) at Afas Stadion in Alkmaar, and The Cheese Farmers (32-7 goals) look like the team to beat in the league right now.


No. 6 Bayern Munich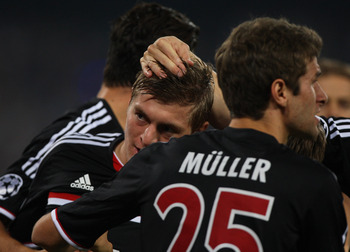 Bayern Munich is tough to beat at Allianz Stadium.
Paolo Bruno/Getty Images
Bayern Munich is 11-0-2 at home (43-4 goals) and may make some noise in the UEFA Champions League. Bayern calls Allianz Arena in Munich home.
No. 5 Borussia Dortmund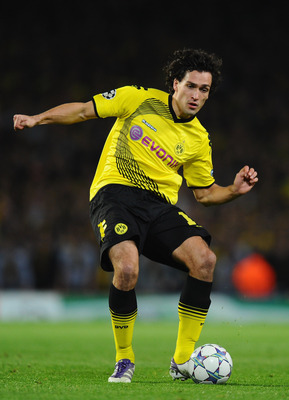 Borussia Dortmund has allowed only eight goals at home in Budesliga games.
Mike Hewitt/Getty Images
Another Bundesliga beast, Borussia Dortmund has allowed just eight goals at Signal Iduna Park in Dortmund while scoring 32 en route to a 10-1-1 record up to now.


No. 4 Manchester City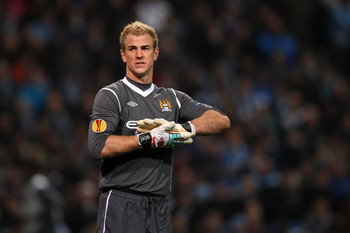 Manchester City goalkeeper Joe Hart has been absolutely fabulous this season in English Premier League action..
Alex Livesey/Getty Images
About time for an English Premier League side on the list. Joe Hart has helped Manchester City go an unblemished 14-0-0 at Etihad Stadium in Manchester while outscoring opponents by a crazy 42-6 margin. Manchester City is 27-4-2 at home over the last two seasons.


No. 3 Real Madrid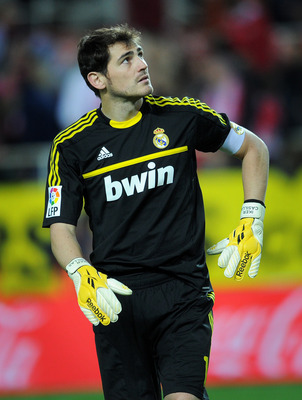 Iker Casillas and Real Madrid are 28-1-2 over the last two seasons in La Liga.
Jasper Juinen/Getty Images
Real Madrid is 12-0-1 at the Bernabeau under Jose Mourinho, who had a mind-blowing 150-game win streak as a coach ended last April by fierce rival Barcelona (1-0).
My No. 2 team in the world, Real Madrid is 12-0-1 and has done a rain dance on the opposition in Madrid to the tune of 54-15, thanks to scoring the most goals by any big-time team and the goalkeeping of Iker Casillas.
Los Blancos are 28-1-3 on their own pitch in Spanish Primera League play over the last two seasons.


No. 2 Manchester United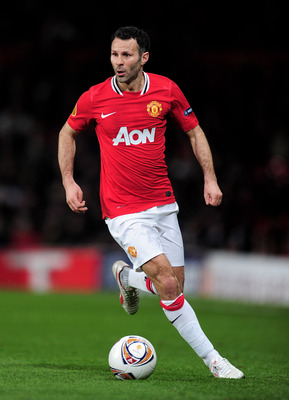 Ryan Giggs and Manchester United are almost an impossible team to beat at Old Trafford in Manchester.
Jamie McDonald/Getty Images
The Red Devils are close to being the best at home, but two losses at Old Trafford in Manchester keep them from the top spot. Manchester United is 11-1-2 and 29-2-2 since last season and has routed the visiting team by a 39-15 margin.
The only game Alex Ferguson's boys didn't win on home soil last season was against West Bromwich-Albion (2-2).
No. 1 Barcelona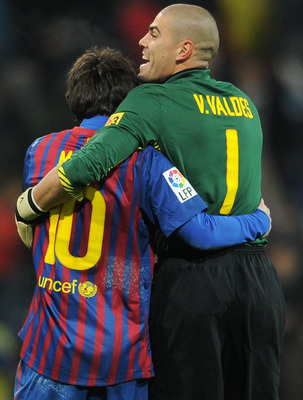 Lionel Messi and goalkeeper Victor Valdes are two big reasons Barcelona is 28-3-1 over the last two La Liga seasons at Camp Nou.
Jasper Juinen/Getty Images
The team with the best player, the best midfield and the best roster should have home-field advantage, right? You bet.
FC Barcelona is 12-1-0 this campaign and 28-3-1 the last two seasons so they take the top spot. Behind Lionel Messi and Victor Valdes, the Catalans have now outscored foes by an unreal 53-5 margin at Camp Nou in Barcelona.
Keep Reading