Denver Broncos: Examining Long-Term and Short-Term Effects from Peyton Manning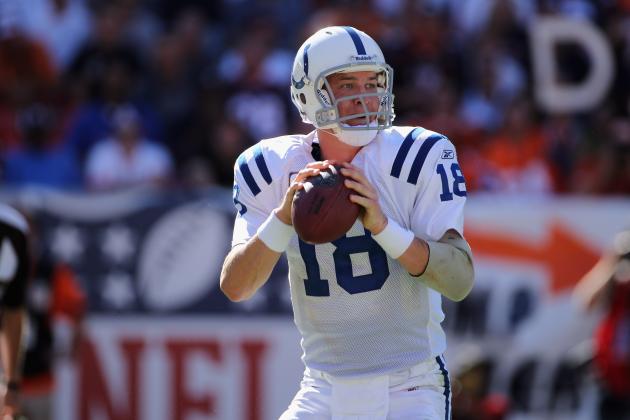 Doug Pensinger/Getty Images

Peyton Manning has officially trimmed his list to three teams: the San Francisco 49ers, the Tennessee Titans, and the Denver Broncos.
The 49ers have emerged as of late, but the Broncos and Titans are neck-and-neck for race to sign Manning.
The Broncos worked Manning out today at Duke University where Blue Devils Head Coach David Cutcliffe, Manning's offensive coordinator in college at Tennessee, has been training him.
Manning will have many effects on the Broncos, and for that matter, the NFL.
Begin Slideshow

»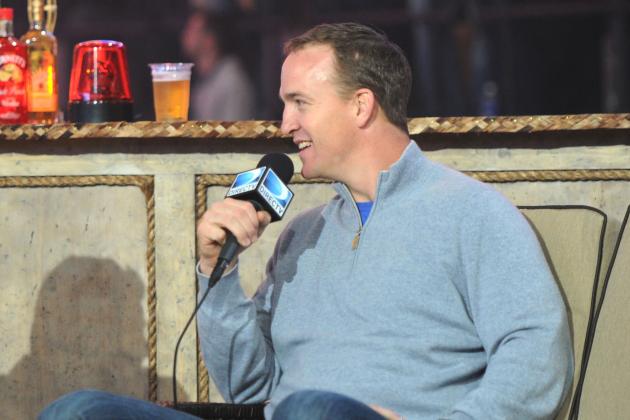 Michael Buckner/Getty Images

Broncos VP of Football Operations John Elway tweeted this about Manning:
We enjoyed visiting with Peyton today in N.C. He threw the ball great and looked very comfortable out there...

Watching him throw today was the next step in this important process for our team and Peyton. It was a productive visit and went well.
With Manning, the Broncos would immediately be considered Super Bowl contenders. They have a fantastic defense and a raw offense that would mold around Manning, even though No. 18 will retire in the near future.
If Denver wins the battle and acquires the future Hall of Famer, they will be a dangerous team to face at every point of the season.
During Manning's stint with the Broncos, Denver could have a young quarterback—possibly Tim Tebow—be groomed by Manning.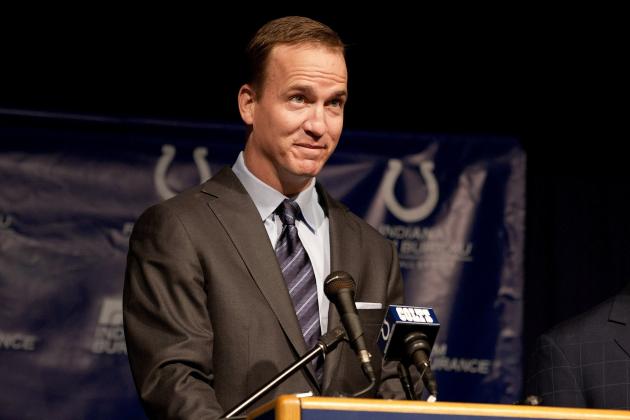 Joey Foley/Getty Images

After Manning retires or leaves the Broncos, Denver could slide down the NFL power rankings.
Their quarterback at that time may be Brandon Weeden, a 28-year old gun-slinger from Oklahoma State. Their quarterback may even be Tebow. Nobody knows.
But whoever is quarterbacking the Denver attack post-Manning will likely have ridden the pine behind No. 18 for at least one season. While Manning is on the roster, the Broncos should have a young, bright quarterback sitting on the sidelines and learning.
If the Broncos develop a QB while Manning is starting, they will have a fantastic future at that position.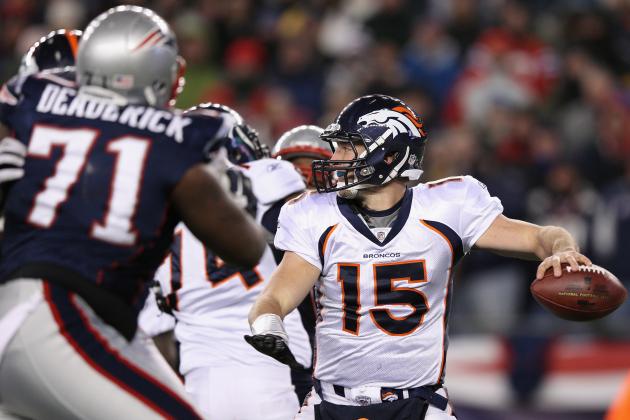 Elsa/Getty Images

If the Broncos can't sign Manning, Denver will, long story short, be in trouble.
They have many needs and haven't addressed many because they are waiting for Manning's decision.
Also, Tebowmania will have a huge impact on the Broncos. Denver can try to trade the former Florida Gator and hope for a high draft pick, or the Broncos can ride it out with the unconventional celebrity.
With a full offseason, Tebow may be successful in 2012. Tebow racked up wins last season, played at a par level, if not worse.
The Broncos could spend an early pick on a quarterback; possibly even their first. QB Ryan Tannehill's stock has been rising at an incredible rate and will likely be taken within the first twenty picks, so the Broncos should look elsewhere.
Denver, however, might want to overdraft a quarterback to insure that the franchise acquires whoever that may be. That quarterback will compete with Tebow for the starting job.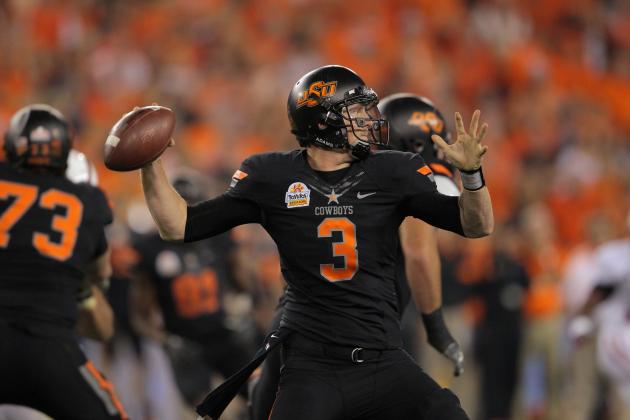 Doug Pensinger/Getty Images

If the Broncos can't land No. 18, they will probably have an undeveloped quarterback commanding the offense.
I am assuming that Weeden will be in charge of the Broncos' aerial attack, as Denver officials have loved this quarterback prospect.
Weeden may be excessively old for the draft, but he has immense talent which is topped off with even more potential. Weeden, along with Michigan State Spartans quarterback Kirk Cousins, are the best two best mid-round QB prospects this draft.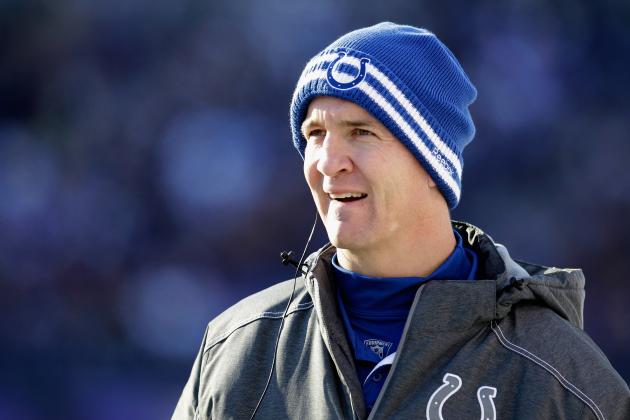 Rob Carr/Getty Images

The Broncos should definitely continue pursuing the highly-decorated quarterback. While the Niners and Titans are heavily in the mix, the Broncos need to aggressively target Manning.
Denver's best option is obviously to sign Manning and groom and develop a young quarterback. If they want a different quarterback to groom rather than gambling and committing to Tebow, trading Tebow is definitely a possibility.