2012 NFL Free Agency: Grading New England Patriots Signings
March 16, 2012

Jeff Gross/Getty Images
The New England Patriots offseason signings can be summed up in three words: Solid, but unspectacular. That's the way Bill Belichick's crew typically rolls in the offseason, and who can blame them? Whatever their strategy has been, it's worked to the tune of nine division titles in 11 years.
But every year is a different year. How are the Patriots doing in 2012?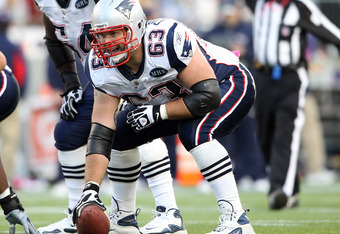 Elsa/Getty Images
OL Dan Connolly: A
Every time injury strikes, the Patriots can count on Dan Connolly to step in and fill the void. It was left guard Logan Mankins for the first eight weeks of 2010, followed by right guard Steve Neal in the second half of that season, and he filled in for center Dan Koppen for much of 2011.
His value to the team is evident, having started 24 games in the past two seasons. With Koppen's contract also expiring, and with the center himself contemplating retirement, ensuring the carryover of one of their most reliable "swing men" on the offensive line was pertinent.
WR/S/ST Matthew Slater: A-
The special teams ace may not contribute much as a wide receiver (one reception, 46 yards), and contributed even more at safety (three eight tackles, one forced fumble) than at receiver, but he's a rare glue guy, specifically for his work on each of the special teams units.
No player besides Julian Edelman played more positions in 2011 than Matthew Slater. Retaining him was a must.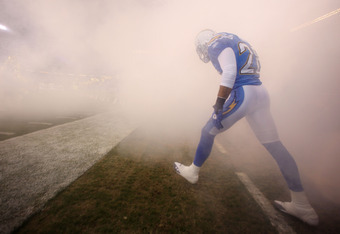 Donald Miralle/Getty Images
S Steve Gregory: B-
According to Mike Reiss of ESPN Boston, Gregory's deal averages between $2 and $3 million per season over the next three years. Gregory is listed as a strong safety, but has played all over the secondary, including slot cornerback and free safety.
After struggling to find fits at safety in 2011, the team absolutely had to do something this offseason to address the need. This is a small "something," to be sure, but it's a step in the right direction.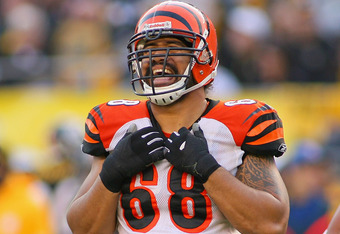 Rick Stewart/Getty Images
DT Jonathan Fanene: B+
The Patriots front seven remains in flux, as fans are left to wonder whether the team will utilize more of a base 4-3 or 3-4 look in 2012. That future may hinge on the futures of Mark Anderson and Andre Carter in the minds of some, but this move serves as solid insurance against the departure of either one, should New England be unable to reach an agreement.
The 6'4" 291-pound defensive lineman is just the kind of scheme-versatile DL the Patriots love to have on the roster. Although Fanene has never been more than a rotational player, he could figure to be part of an improved defensive line rotation in 2012.
It's another low-key signing with the potential for a big payoff. And if it doesn't, at least the Patriots only forked over $3.85 million for him.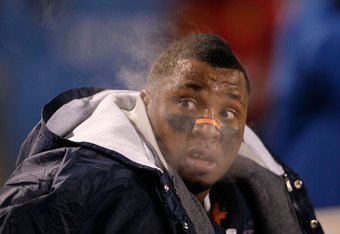 Jonathan Daniel/Getty Images
DT Marcus Harrison: C+
Well, maybe this time he'll last longer than a day.
The Patriots brought in the 6'3", 316-pound, 27-year-old defensive tackle in October 2011, but he lasted just 24 hours before being shown the door. Like Fanene, the move wasn't made to generate buzz but instead to provide extra bodies for a big competition on the defensive line. At one point in training camp in 2011, the Patriots boasted 18 defensive linemen.
Harrison has potential, and was selected in the third round of the 2008 draft. He hasn't yet lived up to the billing, with just 55 tackles and three sacks in his four-year, 37-game career, but is worth a look in camp to see how he might fit in a two-gap style defense.