NFL Free Agency: 8 Players the Chicago Bears Should Pursue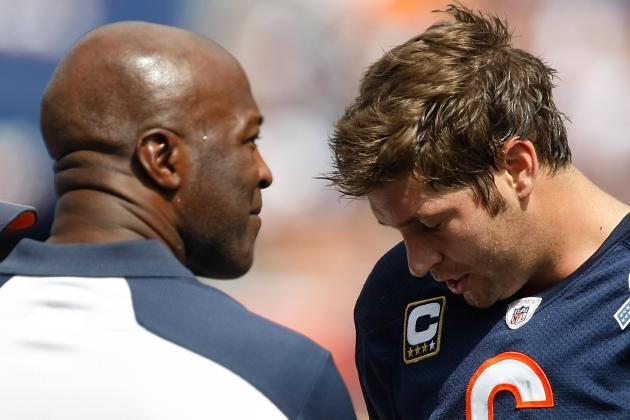 Scott Boehm/Getty Images

Free agency is now three days old and while many of the big names have signed there are still plenty of quality players out there.
Bears' general manager Phil Emery has been busy on all fronts. He has been meeting with free agents like Michael Bush, re-signing some of their own like Tim Jennings and let's not forget the big trade for Brandon Marshall.
They still have a few needs like a secondary receiver as well as some help on the offensive line and defensive secondary.
So who else is out there that might catch the Bears' attention?
Begin Slideshow

»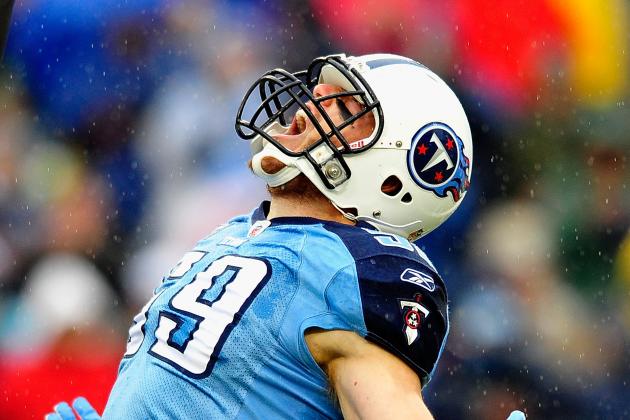 Grant Halverson/Getty Images

I know there is a group of Bears fans that have been pining for Tim Shaw since he was waived in 2010.
Shaw is a superior special teams player who seemed prime to push for the strong-side linebacker job when he was released. He set a team record with 30 special team tackles in 2009.
While he might be a flashy signing he would help lessen the blow if Cory Graham leaves thru free agency. Also he could potentially push Nick Roach for playing time on the strong side.
If the Bears are looking for a starting-caliber guy or maybe even someone who could replace Lance Briggs, look no further than the next guy on this list.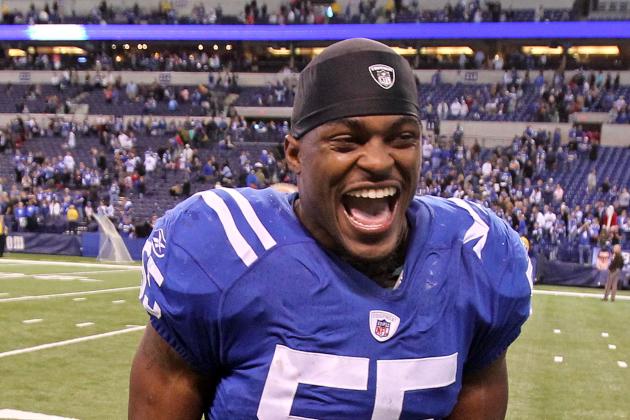 Andy Lyons/Getty Images

Ernie Sims' first three years in the league were absolutely stellar. Unfortunately the same can't be said about the last three years.
Sims was draft in the first round of the 2006 draft by the Lions and racked up nearly 400 tackles during those first three seasons. Interesting enough his head coach during those years was current Bears defensive coordinator Rod Marinelli.
Marinelli compared him at the time to a young Derrick Brooks.
During the 2009 season he struggled with injuries and then he was traded to the Eagles in 2010. He then signed with the Colts last season.
Even though Sims has been in the league six years he is still only 27 and won't even turn 28 till the end of December.
If the Bears do decide to trade Lance Briggs, Sims could be a good guy to step in at that weak-side linebacker spot.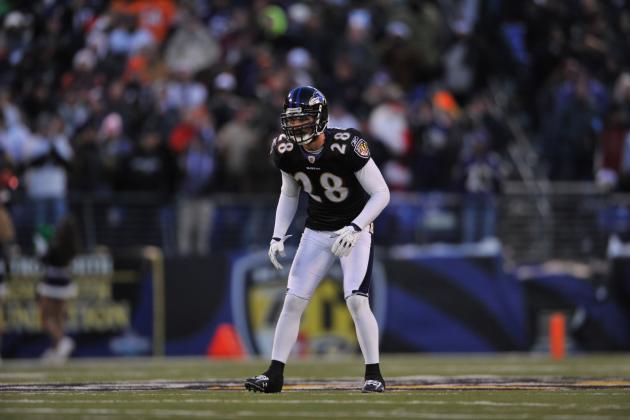 Larry French/Getty Images

During the Lovie Smith era as coach the safety position has been a revolving door.
Last season for a time it actually looked like Chris Conte and Major Wright might bring an end to the yearly struggle to find a pair of safeties. However, Conte will be entering only his second year in the NFL and Major Wright has had trouble staying healthy.
With Tom Zbikowski the Bears would be getting a safety that could play either spot and possibly push for one of the starting jobs. He also is a decent special teams contributor.
As an added bonus he is a hometown kid who went to Notre Dame and he is a gold glove boxer so you know he is tough.
If the Bears are just looking for a solid guy who can help in all aspects of the game and potentially push for playing time Zbikowski should be their guy.
If they are looking for someone who will step right in as a starter maybe they will look at the next guy on this list.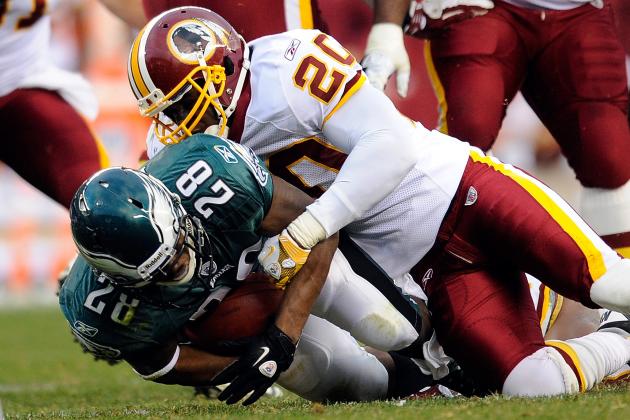 Patrick McDermott/Getty Images

If they are looking for someone to replace Major Wright or Chris Conte then Oshiomogho Atogwe is the guy.
The Redskins, because of their salary cap issues, recently released Atogwe. He has actually a lot of bad luck when it comes to signing long-term deals.
In each of the last two offseasons he signed five-year deals only to be released the next offseason. Interestingly enough the price dropped from $32 million with the Rams to $26 million with the Redskins.
With him set to turn 31 in June the chances of him getting a long-term deal is slim.
Atogwe is a natural free safety so it would leave the door open for Craig Steltz to return to be the backup at strong safety.
I think it would be a much smarter move to sign Atogwe or Zbikowski rather then draft another young safety in the draft, but we will have to wait and see which way Phil Emery is leaning.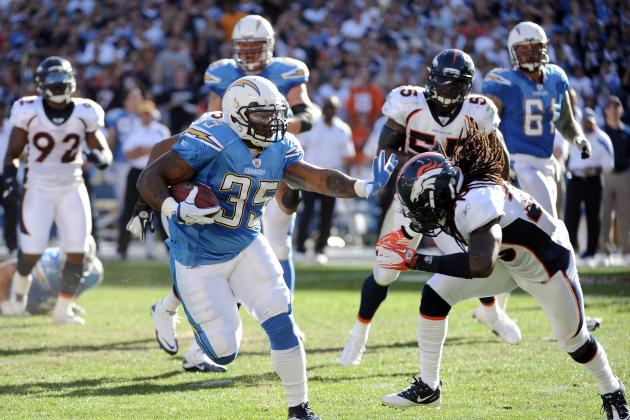 Harry How/Getty Images

While the Bears hosted running back Michael Bush on Wednesday I think there is a much better option for them.
Michael Tolbert would be a perfect complement to Matt Forte. He has the power of Marion Barber but he can also split out wide and catch the ball, which is something Barber couldn't do.
I think we all remember his offside penalty that cost the Bears the game against Kansas City.
Tolbert could also line up as the fullback in front of Matt Forte. He would also be able to carry the load if Forte ends up holding out.
Also he should come at a much cheaper price than Bush.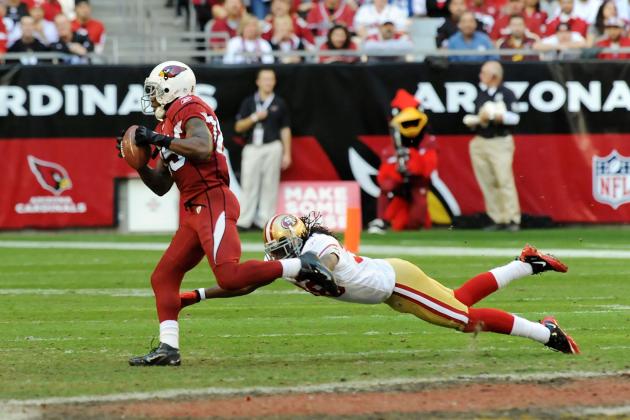 Norm Hall/Getty Images

If the Bears decide they don't want to waste a draft pick on a wide receiver there are a few on the market still. One of those guys is Early Doucet of the Arizona Cardinals.
Doucet had a nice year playing opposite Larry Fitzgerald considering all the quarterback problems the Cardinals had. On the year he caught 54 balls for 689 yards and five touchdowns.
Before Brandon Marshall came to town most Bears fans would be happy if our No. 1 receiver could put up numbers like that.
Doucet is a very good route runner who could work on the outside or in the slot depending on the matchups.
Most people may look at his stats and wonder why he hasn't been more productive; there is a very good reason for it. He had to play behind Fitzgerald, Anquan Boldin and Steve Breaston.
However, if you are looking for someone a little more proven just check out this next guy.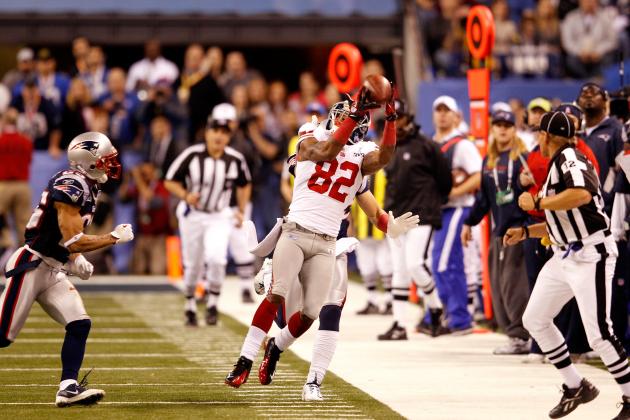 Rob Carr/Getty Images

Who wouldn't want to add a Super Bowl hero to their receiving group?
Well whoever signs Mario Manningham will get just that.
Much like Doucet, Manningham has been in the league four years but has accomplished a lot more. He has 160 catches for over 2,400 yards and 18 touchdowns.
He seemed primed for a breakout year this season but he was slowed due to injury and also the emergence of Victor Cruz. During the 2010 season he had 60 catches for 944 yards and nine touchdowns.
Manningham is also a decent run-blocker, which will probably be necessary in Mike Tice's offense.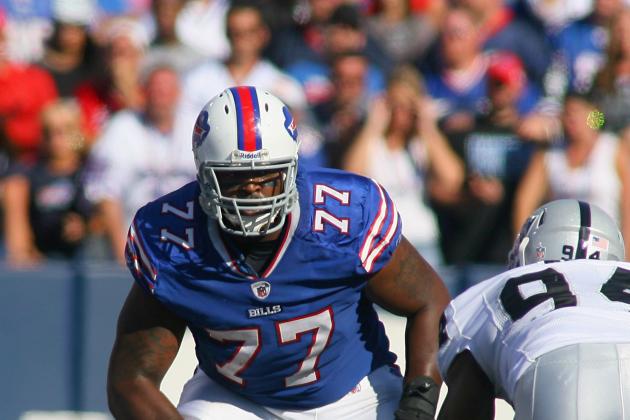 Rick Stewart/Getty Images

If the Bears want to upgrade their offensive line they don't need to look any further than Demetrius Bell.
Surprisingly the Buffalo Bills decided not to use the franchise tag on the 27-year-old Bell, who has spent the last three seasons as their starting left tackle. Conveniently that is the Bears' biggest position of need.
JaMarcus Webb started all 16 games at left tackle last season for the Bears. While he did a decent job most scouts say he is probably better suited to be a right tackle.
Adding Bell would provide some competition for both tackle spots and also give the Bears some depth which is something they have been lacking the last few seasons.
Also since the Bills just gave Mario Williams a huge contract they might not have the money to match any offer Bell receives.
A line constructed of Bell, Chris Williams at left guard, Chris Spencer or Roberto Garza at center, Lance Louis or Edwin Williams at right guard with either Webb or Gabe Carimi at right tackle could be pretty good.
Make sure to follow me on Twitter @dachicagofan, and check out my weekly Bears podcast every Monday on my site The MG Experience.