Dolphins Free Agency: Why Miami Must Aggressively Pursue These 14 Players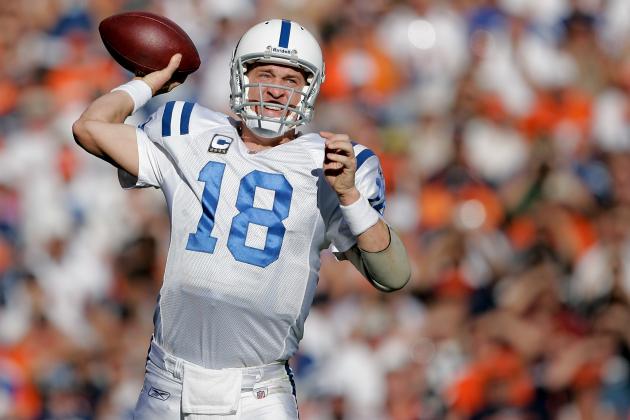 Justin Edmonds/Getty Images

UPDATE: Recently released players Eric Winston and Terence Newman should both draw interested from the Miami Dolphins as well.
——————————————————————————————————————————————
Stephen Ross and Jeff Ireland have committed their share of gaffes, but one area they excel in is free agency. Just two years ago, the Miami Dolphins lured in Karlos Dansby and Brandon Marshall, and this year, they've positioned themselves to land marquee players like Peyton Manning, Reggie Wayne and Matt Flynn.
But, the Dolphins also positioned themselves to land Jeff Fisher, and we all know how that ended.
So, when the 2012 NFL Free Agency period begins on Tuesday, Ross and Ireland must bring their A-game. The Dolphins have a long list of positions to address and limited cap space to work with.
Miami's fanbase grows more restless everyday, but if the 'Fins pursue and land a few of the following players, then excitement will start building immediately.
Begin Slideshow

»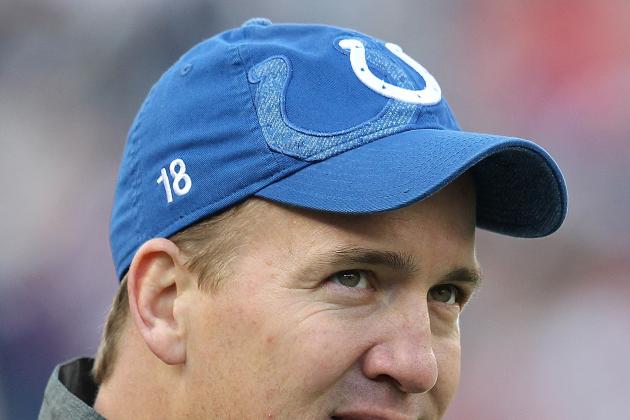 Jim Rogash/Getty Images

As of this writing, the Denver Broncos and Arizona Cardinals are reportedly the favorites to sign Peyton Manning. That doesn't mean the Dolphins are out of the running, though.
In fact, that report doesn't mean much at all. Peyton hasn't even met with the Dolphins yet, so there's no reason to panic.
However, Stephen Ross and Jeff Ireland are under immense pressure to convince Manning to sign with the 'Fins. Losing out on Peyton would further embarrass an organization that has recently become synonymous with humiliation.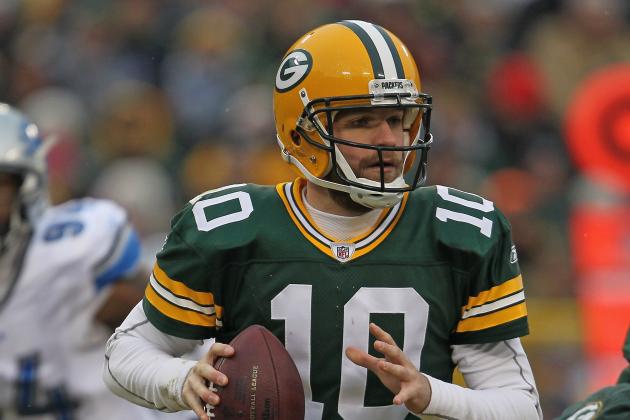 Jonathan Daniel/Getty Images

If Peyton Manning signs elsewhere, the Dolphins better be prepared to do some serious courting. Losing out on Manning and Matt Flynn would be catastrophic for the organization, but we'll have to wait and see how everything unfolds.
Flynn has shown flashes of brilliance in the few appearances he's made, but there in lies the problem: inexperience. For all we know, Flynn could be the next Kevin Kolb. But then again, he could also be the next Matt Schaub.
Flynn won't generate the buzz that Manning will, but that doesn't mean he's an unfavorable option. He is only 26 years old, has a longstanding relationship with new Dolphins head coach Joe Philbin and he won't have to waste time learning a new system—he already knows it.
While Manning is a short-term fix, Flynn could be a long-term solution. Ultimately, though, Miami should be thrilled to land either quarterback.
Bob Levey/Getty Images

Peyton Manning and Reggie Wayne are a package deal?
Last week, SI's Peter King reported that at least two teams are interested in signing both Manning and Wayne. King writes that Manning, famous for developing telepathic connections with his wide receivers, would "love to see it happen."
Miami's limited cap space makes this a long shot, but if Wayne is willing to take a reduced salary, then it can definitely happen.Wayne would provide a substantial upgrade from Brian Hartline and give the 'Fins a fantastic trio of wideouts.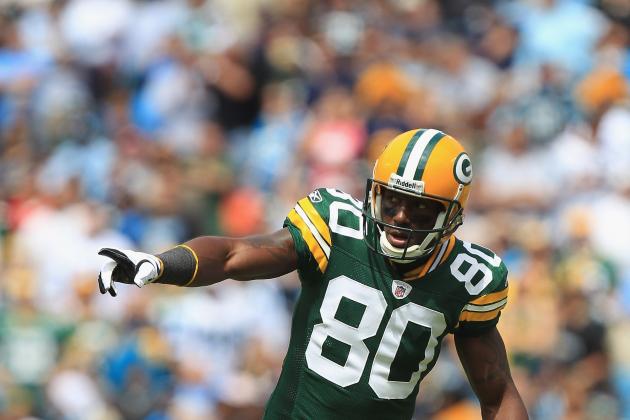 Streeter Lecka/Getty Images

Wide receiver doesn't stand out as a position of need, but there's plenty of room for improvement. Brian Hartline has great hands and upside, but he disappears for weeks at a time. Meanwhile, Marlon Moore, Roberto Wallace and Clyde Gates are still raw and developing.
If the Dolphins want to compete for a Super Bowl, they need more than two reliable, productive wide receivers.
One free agent who could help the Dolphins' depth issues is Donald Driver. He and Joe Philbin have a relationship that dates back to 2003, and if Green Bay doesn't re-sign him, then Miami would be a logical destination—especially if the 'Fins sign Matt Flynn.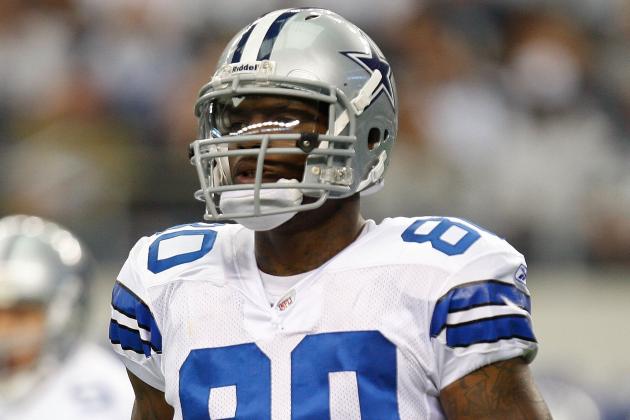 Ronald Martinez/Getty Images

For some reason, Martellus Bennett didn't pan out in Dallas. Despite a truly unique blend of size and athleticism, Bennett never found a niche role with the Cowboys, and he'll become an unrestricted free agent on Tuesday.
Bennett has insurmountable potential, but his price tag will dictate whether or not the Dolphins pursue him. Even though he didn't produce in Dallas, Bennett will still be one of the most sought after tight ends in free agency.
If, however, Bennett doesn't demand too much money, he will definitely be on Miami's radar. (I've been calling for the Dolphins to go after Bennett since last year, and he's a perfect target. Hopefully, Bennett capitalizes on a change of scenery.)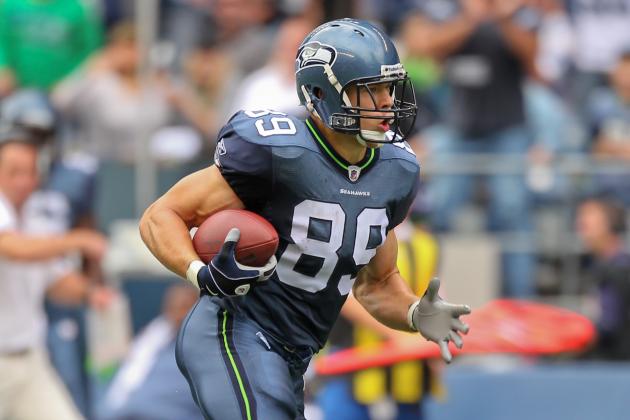 Otto Greule Jr/Getty Images

Another tight end for the Dolphins to target is John Carlson.
In his first two NFL seasons (2008-2009), Carlson caught 106 passes for over 1,200 yards and 12 touchdowns. He seemed destined for stardom, but abruptly fell off of the map in 2010 and missed all of 2011 with a shoulder injury.
Now, Carlson is a free agent, and he should be a huge bargain.
If the Dolphins believe Carlson can regain form, he could be the seam-threat tight end that the team has lacked for so long. But again, he hasn't been a productive player in more than two years, so there's plenty of risk involved.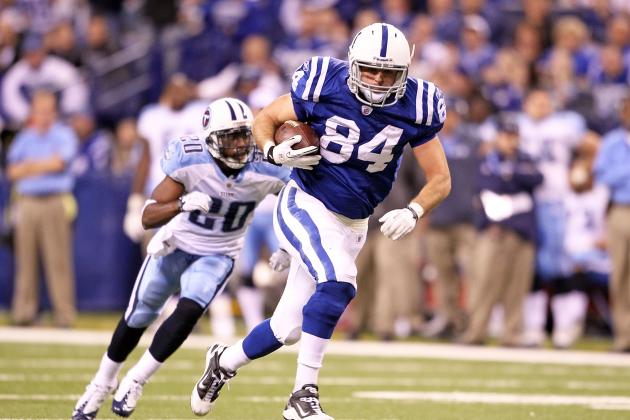 Andy Lyons/Getty Images

If the Dolphins sign Peyton Manning, they're not going to have much cap space left.
I know everybody is going to clamor for Dallas Clark, but unless he's willing to accept a reduced salary, Miami won't be able to sign him. But, there's another former Colts tight end that is economically viable: Jacob Tamme.
In 2010, Tamme caught 67 passes from Manning, and the two already have preexisting chemistry. Plus, Tamme is only 26 years old, so he could be a long-term solution to the Dolphins' tight end issues.
Granted, Tamme isn't the most exciting name out there, but he is one of the most feasible and realistic.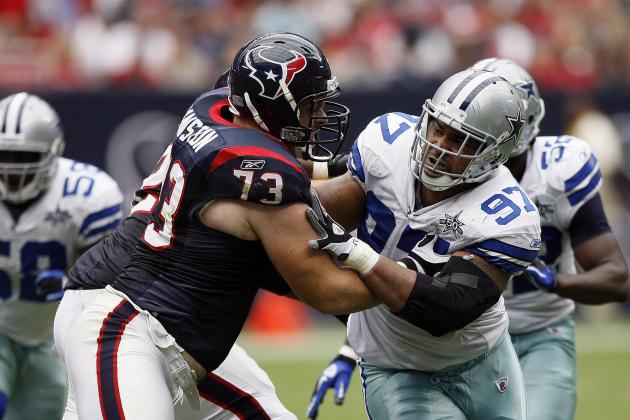 Bob Levey/Getty Images

The Houston Texans made the first shocking transaction of the 2012 offseason by releasing offensive tackle Eric Winston.
Winston was a staple in Houston's stout offensive line for five seasons, never missing a start over that span.
However, the Texans had to cut Winston because of his huge cap number. He's going to attract plenty of interest from teams around the league, and this could inflate his price. But, maybe the former University of Miami Hurricane would be willing to accept a modest contract to return to south Florida.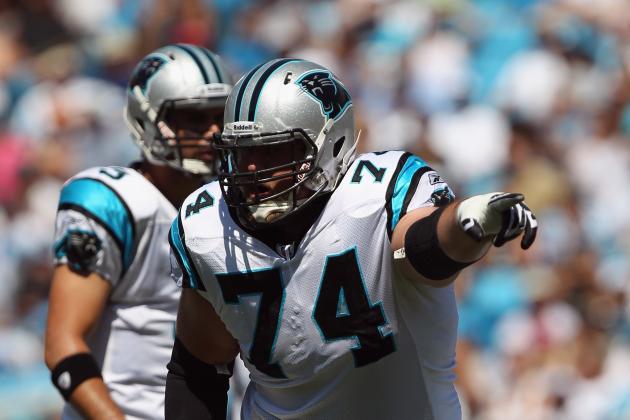 Streeter Lecka/Getty Images

There are a few different routes the Dolphins can take when addressing their offensive line issues.
They can draft an offensive lineman in the first or second round, look for a short-term fix in free agency, promote an incumbent player to a starting role or the team can gamble on a younger free agent.
Geoff Schwartz is one of the few young and affordable linemen slated for free agency, and he should be on Miami's radar. Schwartz, 25, missed all of the last season with a hip injury, so he'll come at a discounted price—which is key for the cash-strapped Dolphins.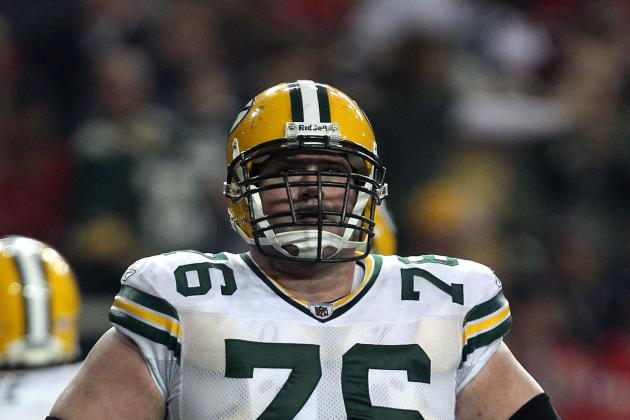 Streeter Lecka/Getty Images

Jeff Ireland might be reluctant to sign an aging offensive tackle after the Marc Colombo disaster, but Chad Clifton warrants a look from the Dolphins.
Clifton turns 36 in June, but he can still play at a high level. He was Green Bay's starting left tackle last season, but a hamstring injury forced him to miss 10 games. Clifton was also voted into the Pro Bowl just two years ago.
And remember, Philbin was the Packers offensive line coach from 2003 through 2006, so he has intimate knowledge of Clifton.The Dolphins might prefer to add a young offensive tackle through the draft, but Clifton would be a cheap and reliable short-term fix.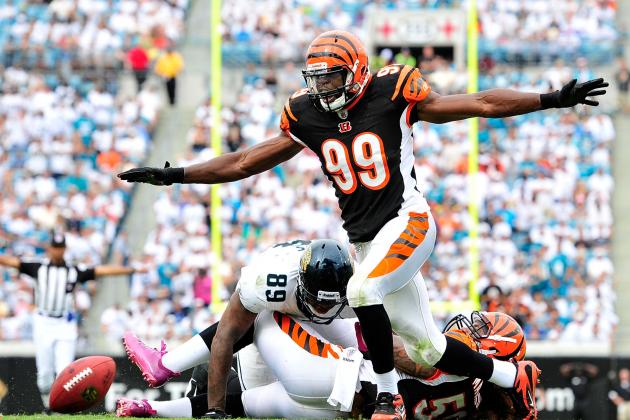 Grant Halverson/Getty Images

Blessed with a 6'5", 240-pound frame and freak athleticism, it's hard to believe Manny Lawson hasn't become a dominant player yet.
After six NFL seasons, Lawson has only amassed 16 sacks, but with the right scheme and the right coaching, he could achieve so much more. There's no guarantee Lawson will ever realize his potential, though. Both the 49ers and the Bengals gave Lawson countless opportunities, but he never capitalized.
Still, Lawson is an intriguing pass-rusher who won't break the bank.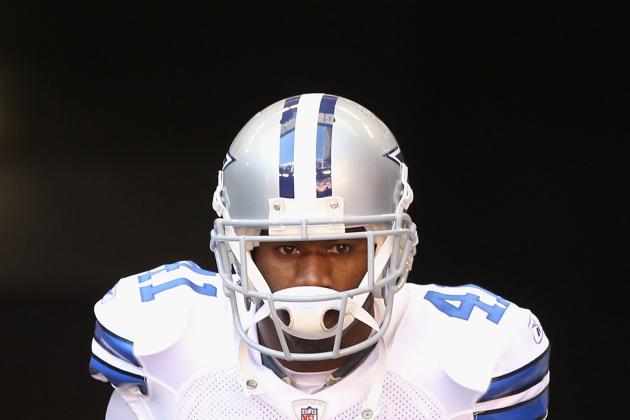 Christian Petersen/Getty Images

Just hours before free agency began, the Dallas Cowboys cut cornerback Terence Newman.
Newman has spent all nine of his NFL seasons with the Cowboys, but his play slipped last season and the 'Boys needed to create cap space after the NFL hit them with sanctions.
Even though Newman is a fraction of the player he once was, he could still be a valuable addition for the 'Fins. Newman is no longer capable of locking down premier wide receivers, but he wouldn't have to in Miami—Vontae Davis and Sean Smith can do it.
Instead, Newman could simply work into the cornerback rotation. He'll be a bargain and he's a substantial upgrade from Nolan Carroll and Jimmy Wilson.
Also, Jeff Ireland was on Dallas' staff when the team drafted Newman back in 2003. Connect the dots.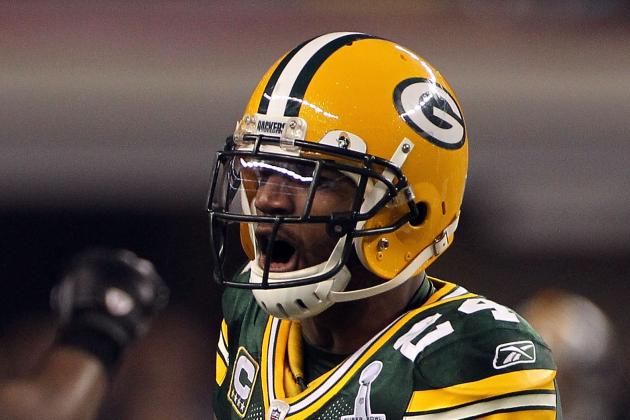 Doug Pensinger/Getty Images

Sean Smith is entering the final year of his contract, and Vontae Davis will be a free agent in 2014. Moreover, Miami's pass defense ranked 25th in the league last season, and the back end of their secondary is disconcertingly weak.
So, the Dolphins need to add another quality cornerback or two.
Jarrett Bush is a 27-year-old cornerback who became overlooked in the Packers' crowded secondary. He would give the 'Fins a rock-solid trio of cornerbacks. Bush was also a captain in Green Bay, and his leadership would be welcome on Miami's young secondary.
Price permitting, Bush would be a great addition for Miami.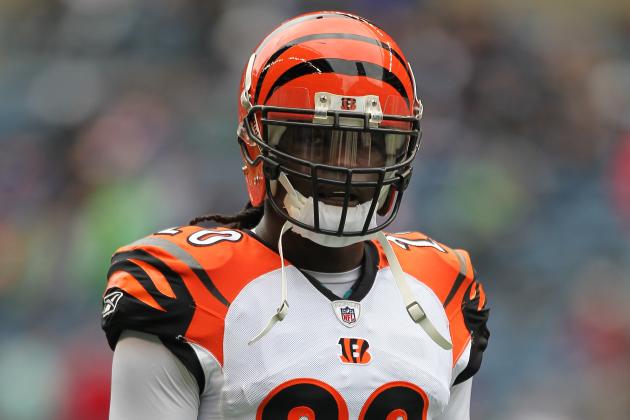 Otto Greule Jr/Getty Images

Prior to last season, Reggie Nelson was widely regarded as a bust. But in his fifth NFL season (second with the Bengals, first as a starter there), he was reborn. Under the guidance of Kevin Coyle—Miami's new defensive coordinator and Cincy's former defensive backs coach—Nelson finally came into his own.
So, maybe Nelson will follow Coyle to the Dolphins. Let's hope so, anyway.
Free safety is a huge need, and Nelson is the only affordable free agent worth pursuing. There aren't any blue-chip safeties in this year's draft class, and Miami can't feel comfortable starting Reshad Jones or Chris Clemons again.
The Bengals will do their best to re-sign Nelson, but if he opts for free agency, the Dolphins should definitely court him.