Victor Ortiz Has the Solution to Floyd Mayweather vs. Manny Pacquiao Money Split
March 9, 2012

Former WBC welterweight champion Victor Ortiz has come up with the perfect solution to Floyd Mayweather and Manny Pacquiao's money split disputes, and it boils down to a clear-cut case of mathematics.
Original quotes reported by WorldBoxingNews.com.
"This is what I think is a fair split. It should be easily answered by some simple mathematics," Ortiz explained to World Boxing News.

 "Look at the last five fights for the two fighters and do a comparative analysis of the TV sales, venue sales, sponsorship deals and then determine the percentage based on their ability to sell.

 "So if they have similar number, then give the 50 /50. But if one has greater numbers than the other, then you have to do a proper apportionment to the fighter who makes the bigger money."
"Vicious" Ortiz was referring to the ongoing saga surrounding the Mayweather vs. Pacquiao superfight, which has for several years been beset with negotiation problems.
The latest take on the aforementioned issue was the 70/30 split—winner takes the lion share—which was recently tabled by the Pacquiao camp.
With that in mind, here's a look at Mayweather and Pacquiao's last five fights, with regards to pay-per-view buys.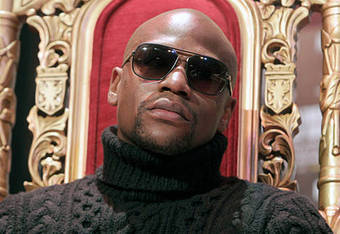 Floyd Mayweather
Victor Ortiz—1.25 Million
Shane Mosley—1.4 Million
Juan Manuel Marquez—1.05 Million
Ricky Hatton—920,000
Oscar De La Hoya—2.4 Million
Total Pay-Per-View Sales—7.02 Million
Manny Pacquiao
Juan Manuel Marquez—1.45 Million
Shane Mosley—1.3 Million
Antonio Margarito—1.15 Million
Joshua Clottey—700,000
Miguel Angel Cotto—1.25 Million
Total Pay-Per-View Sales—5.85 Million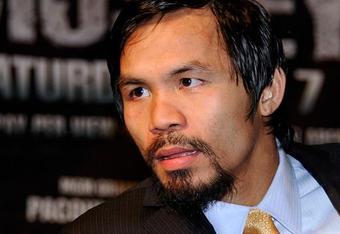 On the basis of Ortiz's theory and with the PPVs generated for "Money" and "Pac-Man"'s last five fights, the split would work in the region of 60/40 in favor of Mayweather, thus giving him the best case for wanting to receive the larger portion of the buy rates.
However, without the venue sales, sponsorship deals and pulling clout, as Ortiz alluded to, it's safe to say that the real worth of said fighters regarding the split is a conundrum.
With that said, the 25-year-old Ortiz (29-3-2-22 KOs), who lost his title to Mayweather in September of 2011, is slated to for a rematch with Andre Berto (28-1-22 KOs) on June 30th.
Meanwhile, Mayweather (42-0-26 KOs) is set to lock horns with WBA super welterweight champion Cotto (37-2-38 KOs) on Cinco de Mayo, and Pacquiao (54-3-2-38 KOs) defends his WBO welterweight crown against Timothy Bradley (28-0-1NC-12 KOs) on June 9th.
PPV Sources: Wikipedia and ESPN.
For additional information, follow Nedu Obi on Twitter.