Letters to Mr. Jones No. 4: The Free Agency Aftermath
April 6, 2012

Garrett Ellwood/Getty Images
Dear Mr. Jones,
This is my fourth letter to you in a series looking at this offseason.
I had planned to post a letter about free agents when teams started signing players, but the immediate signings of Brandon Carr and Kyle Orton torched that letter and dictated the likely path for the rest of the signings.  Really all that was left after that point was waiting and evaluating the results.
Lets start by looking back at the team's needs entering free agency.
Cowboys needs:
Starting G (possibly two, at least one being very good), a starting CB (a No. 1 ideally), A DT/DE tweener who can rush the passer and has a closing burst, a young short yardage HB who can carry the load if needed,  another blocking FB, a backup QB (really two), a ballhawking FS who can cover, a starting caliber LB (possibly two), a space eating NT (if the team stays in the 3-4 as a base set), a CB (to develop into a starter down the road), a starting center and young, developing depth everywhere.
Many Cowboys fans would question some of the areas on this list. "Didn't you see DeMarco Murray?  Didn't you see Bill Nagy?"  Yes, I did.  I saw them end up on injured reserve.
My friend, the ever pessimistic Saints Fan No. 1 (SF1) floored me with this very insightful comment.
"To win the Superbowl, you don't have to have the best players at every spot, but you have to have your money invested in players you can count on."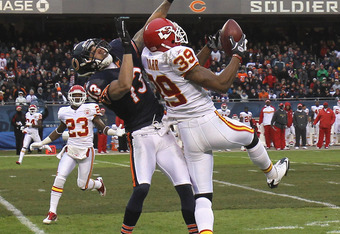 Jonathan Daniel/Getty Images
Who could Dallas count on?
Tony Romo? No. He is a very, very good player, but he lacks the patience of the elite QBs.  He will put balls up for grabs at inopportune moments. Parcells was able to reign that in with the threat of benching. 
Since Parcells left, there hasn't had any coach on the staff who is positioned to take Romo to task when he throws up the ill-advised ball.  Additionally Romo has suffered numerous injuries over the last two year.
Miles Austin? Constant injury risk.
Dez Bryant? His talent does not seem to lend itself to this offense so far and he clearly has a two-cent head.
Mike Jenkins? Nope. Inconsistent and has run afoul of injuries.  He remains merely "promising."
Demarco Murray? Consistently injured in college and went down in his rookie year.
Doug Free? Good one year, average the next. (We can at least be somewhat hopeful though with him at tight tackle.)
Jay Ratliff? No doubt he is disruptive, but he is an undersized 30-year-old NT whose sack totals have been trending downward for four straight years. He had two sacks last year. Could he be losing the step to finish to age?
Sean Lee? Is he an injury concern?
Anthony Spencer? His "A game" rushing the passer comes and goes.
Demarcus Ware? Is he starting to break down?
The only guy I felt really comfortable pointing to as a constant was Jason Witten.  Past him, the most reliable key player on your team may be Tyron Smith, and he is coming off a rookie year and moving to a new position.
Really you should mostly have constants on your team.
I'd argue that one of the keys of the off-season should be making moves that create added reliability on the roster.
Lets evaluate what has occurred
I think every free agency move should satisfy two questions.
1) Are you buying low or at least not paying a premium? 
2) Is there every reason to believe you aren't deluding yourself and that the value for the money invested in a player will be there today and tomorrow—say in two to four years (assuming the intent is to honor the full length of the deal)?
Starting point
You offered contracts to other team's players that averaged a per year salary of $25 million.
Free Agents of note
Anthony Spencer
Currently with a franchise tag on him, Spencer counts against your space at the franchise tag rate for his position of $8.8 million.  That is in addition to the $25 million.
Tony Fiametta

Your running game was lackluster when he was out, potent when he was in. 
You found a replacement lead blocking fullback in free agency who does not have the injury history.
Laurent Robinson
You sounded ready to let Laurent Robinson go over a month ago and let Andre Holmes develop into the new No. 3 receiver.  Kevin Ogletree is back and will compete for the third receiver spot as well.
Letting Robinson go was unpopular with some fans, but seemed based in sound logic.  Robinson was being rated as the No. 7 best WR in free agency, and WR's get pricey quick. 
Eventually you have to know if your two big investments Miles Austin (cash) and Dez Bryant (first round pick) can carry the load at WR. (Or looked at from another perspective, whether your coaching staff can use both of them effectively and keep them on the field.)
Both should be excellent end zone targets, so in theory you should be able to replace Robinson's contributions.
You already have invested heavily in 2 projects at WR, with a Hall of Fame TE and a bit of a running game, you didn't need to invest in another project WR, and one with Robinson's inconsistent background.
There was a reasonable argument that if you lack confidence in one or the other being a long term starter, it made a lot more sense to spend a little more and sign a proven WR like NYG FA Mario Manningham instead of re-signing Robinson. Manningham is a former No. 2 pick and a proven No. 2 receiver with a knack for big plays. In that scenario, if either guy didn't deliver, you cut bait and the team is in a better spot. It was a reasonable plan, but you very legitimately felt you had bigger fish to fry.
Your running game was significantly better with a fullback on the field and a good running game protects and aging Romo, so it seems likely a third WR was not going to be used as much as last year anyway.
Plus, you have to find ways to utilize Felix Jones. Using him as another receiving threat in passing downs would be sensible.
Finally, and most importantly, the money could be better spent.
I think  that was pretty sound decision making on your own players.
Coveted Free Agents
You signed two coveted free agents.
Brandon Carr, CB Kansas City:
Positives: He is effectively getting Terrance Newman's money. Newman was being paid like a top 5 CB last year and Carr is a lot closer to playing like a top CB (which is how you paid him).  NFL salaries will jump a lot in the next couple years. By all accounts Carr is a good kid and a solid worker. He has a bit of a swagger. Dallas needed a bigger CB who could play press against bigger receivers. If he is a great No. 2 who fits a need area (which I hope would be the worst we can expect) that deal will still look much, much better than Scandrick's.
Negatives: Five years at $50.1 million. You could have landed two starting caliber CBs in free agency for that. That hits me as both projecting and paying a premium for his age.
Outlook:  ProFootballFocus had Carr rated as the 30th best CB in the NFL last year. As a young guy, odds are he is probably a little underrated. No doubt, he represents a major upgrade over Terrance Newman who was rated 97th by the same. Still, 30th is a little troubling for a guy who is getting paid like a top six CB to be Dallas's No. 1 CB.
Grade:  B to B-  I think you probably landed a constant in Carr, but at a premium cost. You apparently admitted the point by calling this signing "paying retail" in the above Cruz article. This is much like drafting for need rather than taking the best player available at your spot in the draft. Carr said your sales pitch floored him.
  I wonder how much you overpaid to get Carr to sign immediately.  Would he have gotten more than say $8 million per year? Were you bidding against yourself? Overpaying for a quick signing was a defensible strategy.
My biggest complaint with the idea of Carr as a signee was the idea he might push $10 million and partially compromise the team's ability (or really willingness) to land a proven elite player—more the short term strategy for free agency than the long term merit of the contract or player. To me this was a survivable move, if you did not compound the problem by signing of another guy at a premium price who would not be an impact player.
Kyle Orton, Backup QB, Kansas City:
Positives: Consistently exceeds a QB rating of 80 each season.  That is what you look for in a backup. Owners, GMs and coaching staffs believe in this guy. His stats look very good on paper.
Negatives: Has been cycled out of two NFL starting jobs. Two teams felt he couldn't do the job when push came to shove.  If you look at the difference between Denver under Orton and Denver under Tebow, it can be boiled down to two things—Tebow eliminated turnovers and made big plays when the game was on the line.  For a team that is looking for playoff insurance, don't you want that? If he isn't a guy who can deliver playoff winning performances for you, how much of an upgrade is he over Stephen McGee?
Outlook: Another Dallas backup who will never be a threat to cause a QB controversy with outstanding play, but can lead a team to play .500 ball in the regular season.  He looks like another John Kitna or Brad Johnson to my thinking.  Maybe he will continue to develop, but today I personally have doubts whether he is capable of winning a playoff game and for where Dallas is today, isn't that guy what you needed?
Grade: C He is a known quantity at QB, but there were better more dynamic players who may have been available if you wanted to spend money on a backup QB.  Detroit's Shaun Hill for one. Looking into Miami's Matt Moore would have been another option.  I think the signing of Kyle Orton compounded the negative impact of Carr's contract and as such had more of a negative impact on your free agency effort than a positive one.
-----------
The signings of Carr and Orton for effectively $13 million appears to have had you out of the market for pro bowlers (Baltimore's Ben Grubbs and New Orleans's Carl Nicks) at a desperate need spot (guard) and prematurely thinking about nickle and dimeing.
On his radio show, former long-time Dallas Cowboys guard Nate Newton said that former Dallas Cowboys all-pro tackle Erick Williams used to demand elite effort from his fellow linemen.   Newton felt that playing with an elite lineman like Williams created added peer pressure for Newton to play his best ball.  I think Nicks in particular could have been the pro bowl caliber leader Dallas has needed on it's line for the past few years to set the expectations for the level of play of Dallas's young tackles. 
Who does that on this line?
Dallas hasn't had an elite offensive line since the first half of the 1990s.  The Cowboys haven't been a serious title contender since then either.
There has been some fan talk that Nicks is going to balloon up after signing his deal.  If there is any truth to that, it would suggest you used your resources (Your new OL coach Bill Callahan, Nick's collegiate coach) to make an insightful move to pass. 
If not, passing on him may be a move fans may point to as the major mistake of this off-season.
And what about the cheaper Grubbs?
Unless Bill Callahan told you that he could not coach pro bowl level play out of EITHER of those guys,  passing on a pro bowl guard at no pick or player cost seems like bad free agency logic for this team.
It sounds like in relative terms you blew the money in the free agency checking account on Carr and Orton.  Then you moved on to second tier targets and bought on credit (After all a total cap hit of $11.16 million this year for your haul means that you are just spending future cap space ...or that some contracts will be much shorter than the players anticipate).
If you didn't feel forced to sign Orton, maybe another big impact free agent would have been likely.  That is damning in it's own right. 
You felt you had to sign Orton (a former 4th rounder in 2005 due to modest talent) because Stephen McGee (4th round pick 2009) wasn't ready, but you wanted to keep McGee on the roster.
Because you wanted to keep Stephen McGee, a project player you clearly do not think you can count on today, you passed on a Pro Bowl Guard.
Ouch.
That is isn't just the tail wagging the dog, it is the tail shaking the crap out of the dog.
What you bought with Nickles and Dimes
Of course by Nickles and Dimes I mean "NFL Nickles and Dimes"—a million dollar plus to $3 million deals.
Mackenzy Bernadeau, guard, Carolina:
Positives: Two time winner "world's strongest athlete competition." Started 20 of 47 games at left and right guard spots. Former small college player who may still be improving. Practiced against players coached by Cowboys defensive line coach Brian Baker when Baker was coaching the Panthers' defensive line.
Negatives: Former 7th rounder. Hung with the unfortunate nickname "the turnstile" by Carolina fans. Just a backup today. Contract is tough to swallow...four years for a total of $11 million (on average $2.75 million per year)?
Outlook: Dallas probably has a spot for an experienced backup and a still developing guy.  You never know when a coach will push the right buttons with a guy. It is a decent gamble but the cost seems high for a guy who is just a backup today. In a worst case scenario, he is very strong, which may help on scout teams.
Grade: D Will it have an impact?  Really you have to look at this as the equivalent of drafting a polished Big Ten OL in the fifth round. Just it costs a lot more.
Lawrence Vickers, fullback, Houston Texans:
Positives: Has been a solid starting caliber blocking FB who stays healthier than Tony Fiametta. Respected as a lead blocker and that was a huge need.
Negatives:  Is he as good overall as a healthy Fiametta?  Probably not, but some are saying he is a better lead blocker and that really matters for a FB in this offense. Maybe the Cowboys would been better served to draft a FB, but this is a manageable cost for some security at the position.
Outlook: Probably the guy at FB.  Good blocker and that was obviously needed.
Grade: B  Good healthy player at a solid price.
Dan Connor, Inside Linebacker, Carolina Panthers:
Positives: I like this signing a lot. Looks like a guy who can be a plus starter in the middle. Another Penn State tackling machine. Former third rounder. Looks mobile enough.  This guy plays at a high level. He looks like a good starter who can play every down and that may not be his ceiling.
Negatives: A little undersized, but in today's passing NFL, that may be a net positive.  Has had a major knee injury in the NFL.
Outlook: I frankly would be surprised and suspicious if he is not starting at inside Linebacker next to Sean Lee. Connor is basically the Cadillac of cheap competent LB free agents this year.
Grade: B+  He seems like an underrated player to me.   $3.25 million on average per year may seem high today to some, but I suspect the contract will age well vs. his production.
Brodney Pool, Strong Safety, New York Jets:
Positives: Had four INTs one year as a starter in Cleveland under Ryan. Has a lot of experience as an NFL starter. He is the 30th ranked safety in the NFL last year according to ProFootballFocus.com (For comparison, Abraham Elam ranked 55th and Gerald Sensabaugh ranked 29th).
Negatives: Not star material, but it is a trifling complaint in today's NFL. Lots of teams have marginal safeties. Maybe just a journeyman.
Outlook: Probably a decent starter at safety and probably the team's best ballhawk.
Grade: B  The price is right and Dallas really needed a ballhawk.  Younger than Elam, on paper Pool looks more productive than Elam, and scouting reports suggest he is better. If he is truly a peer to Sensabaugh (who I think is underrated by Cowboys fans), you can live with Pool as your starter.
Nate Livings, Guard, Cincinnati:
Positives: Started 47 games in last four seasons. He worked his way up from an undrafted free agent.  He is 30 years old, so he should have a couple years left. Scouts think he is a fairly good run blocker.  Credited with some leadership ability in Cinci and Dallas OL coach Bill Callahan thinks highly of him.
Negatives: "Pro Football Focus rated him the 56th-best guard in football last season, behind the Cowboys' starting guards, Kyle Kosier and Montrae Holland."
Outlook: A guy who can fill a guard spot for a year or two.
Grade: C- Again, you never know what a new scheme and a new OL coach will do for a guy, but today you have to evaluate him as just a marginal NFL starter Cinci wanted to replace who is now making $19 million over five years (on average $3.8 million per year).
--------------
I am going to look at the numbers here. You spent on average for this year $1.2 million on Vickers, $2.75 million on Bernadeau, $1.2 million on Pool, $3.2 million on Connor and $3.8 million on Livings.
I get the strategy. You wanted the flexibility to draft whoever you like by at least having a body at a number of spots, but I think you opened yourself up to criticism.
As a fan, would I rather you have committed $6.55 Million per year on Bernadeu and Livings instead of being a player in the Ben Grubbs bidding? (Grubbs signed a 5 year 36M deal with New Orleans with only a $10 Million bonus). That's a $7.2 Million average. A guy at his age may not have let you push as much money into future years, but this could easily have been a $6 Million cap hit with a similar offer to the one made by the Saints.
Now it is possible Grubbs didn't express the interest in playing here that Carl Nicks did, but it is also possible that was just a reaction to a lack of pursuit by you.
As one of the nine states with no state income tax (the others are Alaska, Florida, Nevada, South Dakota, New Hampshire, Tennessee, Washington and Wyoming), it would have been hard to pass up a Cowboys' offer.
At what point are you being too smart by half? With respect, the kind of "take the long shot" thinking the Livings and Bernadeau signings represent is a chronic drag on your football personnel success.
Throw a net of $2 million savings in by not signing Orton and you have about $8.55 million to go talk to Carl Nicks. Carl Nicks signed a five-year $47.5 million deal; That is $9.25 million a year.
He wanted more than the seven-year $56.7 million deal (Averages $8.1 million per year) New Orleans teammate Jhari Evans got a few years ago.
If you offered him a 6 year $56 million deal ($9.33 million per year), he'd have probably taken it quickly. All things being equal who would rather play in Tampa Bay than for the Cowboys? The cap hit could have been in that $7.25 to $8 million range and even that could have been manageable.
"Would I as a fan rather have Orton, McGee, Bernadeu, and Livings or Nicks, Losman, and Quinn?" is another easy choice for me as a fan.
Too smart by half? Just think about how your fans look at this.
Cowboys needs entering the draft:
Starting G (possibly two, at least one being very good), A 4-3 DT/ 3-4 DE tweener who can rush the passer and has a closing burst,  a ballhawking FS who can cover, a CB (to develop into a starter down the road), a young QB who can play, a young short yardage HB who can carry the load if needed, another blocking FB,  a space eating NT (if the team stays in the 3-4 as a base set), a starting center and young, developing depth everywhere.
I think in some ways you made clear progress in filling needs but you didn't do enough to substantially impact the perception of his team.  It is still a bubble playoff team with numerous holes and suspect depth.
In conclusion
All of your signings seem a little rich, which was a perfectly valid and sensible strategy to get players signed before the Peyton Manning Derby concluded and more competition showed up. 
It is also fine in that NFL money is going up, so salaries are going to be noticeably higher than they have been in the past.  In less than a year, Carr's $10 million deal may seem the equivalent of an $8 million deal two years ago.
A lot of Dallas fans are looking at this class and falling in love with it.  I think they are impressed by your ability to close deals. I can't look at the results and give you credit for just selling people, after all:
1) It looks like you paid a bit more to sign your targets now.
2) This is the Dallas Cowboys, God's own team.
3) They play in the Jerry Dome which is simply awesome.
4) There is no state income tax in Texas.
5) (And this really should be #1) ...You are Jerry Freaking Jones.  That would be like crediting the late Wilt Chamberlain for sleeping with women.  Selling people is your gift.
And really that is the point of this letter series.  Not to pat you on the back for the lion's share of your job that you do very well, but to get you thinking about the vitally important sliver in which you regularly struggle.
It doesn't appear to be talent evaluation per se—all reports state Dallas looked into both guards—more the final decision on the plan.  I would argue that pursuit of a backup for Tony Romo in case he gets injured for this particular roster should have been lower priority than landing a pro bowl guard to keep him from getting injured.
So, I am not going to give you added credit for being you.  I have a problem in the targeting of candidates. 
Even the Connor signing, which I love, could lead to some questions along these lines.  This was a free agent class with a number of cheap starting caliber linebackers in their mid to late 20's.  You probably could have gotten two of them (or a LB and a safety) for that money and on a team with the depth issues Dallas has had, that would certainly be something to think about.
(Just playing devil's advocate there.  I love the Connor signing personally.)
The Grade
Looking at this class, it looks like a B-.
This off-season was set up for you to absolutely kill it. You didn't.
You came into it with a very solid strategy, but some signings (based on who they are today and what was available) look very questionable.
I see three guys who look like they could and probably will deliver solid play (or better) with a starter's workload in Vickers, Connor, and Carr, but a real chance of no stars.  Pool may also turn out to be a decent starter.  (I know there is also Anthony Spencer, who is a good starter, but no one counts a team's own free agents in evaluating a free agent class.) 
If you have no faith in McGee, I think you'd have been smarter to cut McGee and sign two flamed out former 1st round starters with starting experience (plenty to chose from...Brady Quinn, JP Losman, Vince Young, etc.) to compete for the backup spot. Cross your fingers and hope one emerges. Let the chips fall where they may at QB and sign one of the two pro bowl guards.
I obviously evaluate your guard prospects differently than you, dragging down my grade of this class quite a bit vs. your estimation. 
Are you any better on the offensive line now than you were last year? It is not clear that you are.
Why does my evaluation differ from yours so completely?  I think the reasoning is something you should seriously consider.  While I recognize that both the guards you signed could develop and play better in a new environment under an OL coach in Bill Callahan who has a proven record as a developer of lineman, I am acknowledging that that is a projection—that really isn't supported by past results. 
That projection may have no foundation in reality.  Moreover, based on those players' past performances, it is actually likely that has no foundation in reality.
Your personnel work is constantly undermined by the idea that you (or key people on your staff) have an uncanny insight into talent (instead of merely the same solid one most other personnel guys have) and that the glimmer of potential you see there will work out for you.  It seems like your brain screams at you "Everyone else just isn't smart enough to maximize that potential."
In a nutshell, this is always what gets you.
Mr. Jones, sometimes the layup is the right call instead of the flashy dunk.
Sometimes what everyone else sees is so much of a higher percentage play, that it is the right play to call.
Given all of your positive traits and the obvious competence of your people, if you just chose your moments to gamble more selectively, you would be absolutely killing this league, but instead you gamble way too much on projects at ill-opportune times.  You compound this fault by being overly patient with developmental players.   You stick with projects who don't give you what you need when the time comes and players you like who underperform their contracts or do not come close to playing to their potential.
As a fan of you personally, that reality kills me.
You had the cap space and the opportunity to add an outright star at guard in his prime at no additional cost of draft picks. Instead you came away with two journeymen guards who if the scouting reports can be believed may not even be on this team in three years.
Totalling the yearly average of just these newbies' deals nets about $25 million.
With $25 million to spend could you and should you have done better? Sadly, probably. 
Signed, 
Tobi