2012 Free Agency: 10 Free Agents the Dallas Cowboys Should Make Room for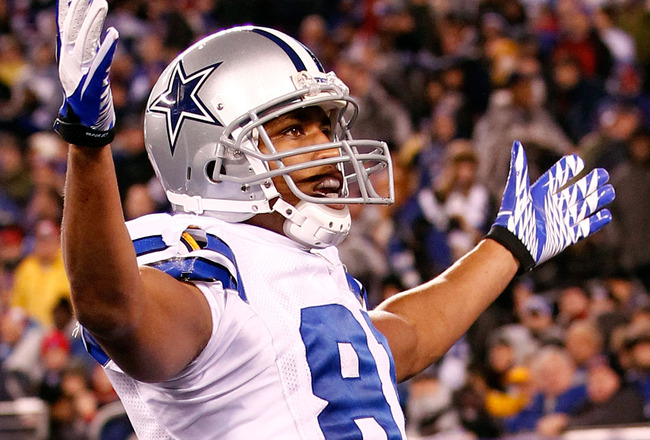 Jeff Zelevansky/Getty Images
Free agency is a special time of the year in the NFL. Beginning March 13th, players will begin to change addresses and transform teams for the near future. Some teams will improve and some teams will be gutted. There is no right way to go about free agency. There is no handbook or map that ensures any team that, if you make these moves a Super Bowl is in your future.
The Eagles tried signing every Pro Bowler they could last season. At the end of the 2011 season, the Eagles were disappointed with an 8-8. The Dallas Cowboys also ended their season disappointed at 8-8. 2012 begins a new year, and a new crop of faces to the team. The Cowboys have a lot of areas to improve upon. Free agency marks the first chance at improvement.
The Cowboys are not going to sign every Pro Bowler or every star player on the market. They will be lucky to sign a couple. However, there is a lot of value in the free-agent market that the Cowboys need to search for. Here is a list of 10 free agents the Cowboys should make room for in 2012.
10. James Farrior ILB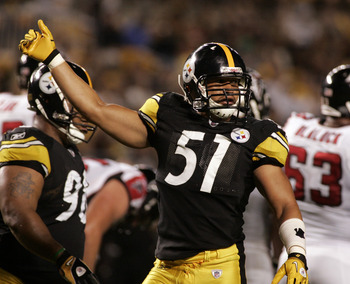 Justin K. Aller/Getty Images
The Dallas Cowboys will enter the 2012 season with the idea that Sean Lee and Bruce Carter will be their starting inside linebackers. That is a good plan, but there are too many variables that could go wrong. The Cowboys need an insurance plan, specifically on Carter.
Carter needs a chance to acclimate himself to the NFL. He needs a mentor that will teach him the game and the position. Carter is one of the better athletes on the Cowboys and should be an asset at linebacker with some assistance.
Enter James Farrior. Farrior is a veteran with a lot of experience on the field and off the field. Farrior could help Carter ease into his starting position while also providing leadership in the locker room and on the field. Farrior can bring the tough attitude the Steelers have to the Cowboys. The Cowboys desperately need a new attitude on defense.
The Cowboys are looking for a mentor for Carter. Say no to Keith Brooking and bring in Farrior.
9. Shaun Hill QB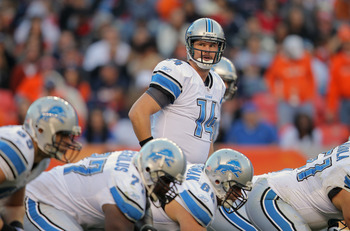 Doug Pensinger/Getty Images
Stephen McGee should not enter the 2012 season without competition to become Tony Romo's backup. McGee has not proven that he is capable of filling in for Romo for a game, or even a series.
The Cowboys should bring in competition for McGee in free agency. There is no better option in free agency than Shaun Hill. Hill knows his role and is satisfied with backing up an elite quarterback. Hill knows how to be prepared to enter any game at any time. The Cowboys need a player with his experience because Romo finds himself in the trainer's room every season.
8. John Abraham DE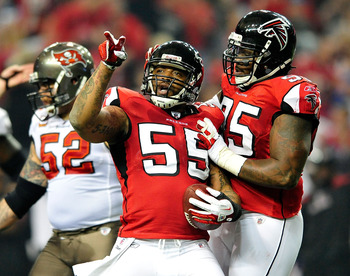 Grant Halverson/Getty Images
After tagging Anthony Spencer the Cowboys should not stop looking to add pass-rushers. Spencer signing decreases the need for the Cowboys to sign a starting outside linebacker, but not to add an edge rusher.
Abraham has spent his career as a defensive end but many players have proven they can make the transition when all they are asked to do is rush the passer. Greg Ellis proved it was possible with the Cowboys.
Rob Ryan needs to find pass-rushers to help his defense. Placing Abraham opposite of DeMarcus Ware would create a dynamic pass rush for the Cowboys. Spencer can stop the run and play the pass. All Abraham would have to do is play when Ryan was blitzing him. Not only would this help the Cowboys, but it would also lengthen Abraham's career.
7. LaRon Landry S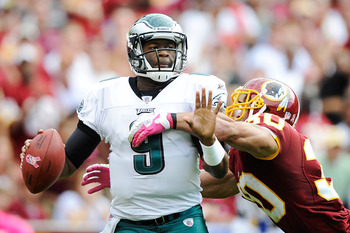 Patrick McDermott/Getty Images
Someday the Cowboys need to find a playmaker at safety. They need someone who runs sideline to sideline punishing receivers and spying on quarterbacks. There is no question Gerald Sensabaugh and Abram Elam are not that type of player. LaRon Landry could be that caliber of player.
Landry has been hurt a lot in his career. When he has played, he hasn't lived up to his high draft selection on every play. Landry, however, has shown flashes that he can be a safety that creates havoc all over the field. Landry is worth the risk for the Cowboys.
6. Hines Ward WR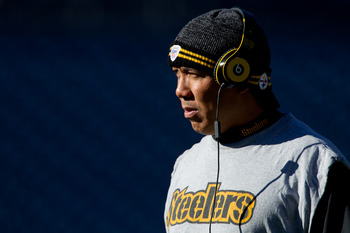 Justin Edmonds/Getty Images
One of the biggest concerns about the Cowboys has been toughness and leadership for the past five years. Hines Ward solves both of those concerns. Ward would bring the physical nature of football that Jason Garret saw in the 1990's and is trying to duplicate now. Ward is a physical blocker and is not afraid to knock a defender off his feet.
Not only would Ward bring an attitude to the Cowboys but he would also provide stability at wide receiver for a cheap price. The Cowboys only have two valuable receivers signed entering this offseason and both players missed games last season.
Ward can be the reliable receiver off the bench for the Cowboys and contribute when called upon. Most importantly, he will provide a veteran voice for Dez Bryant and teach him how to be a professional.
5. Samson Satele C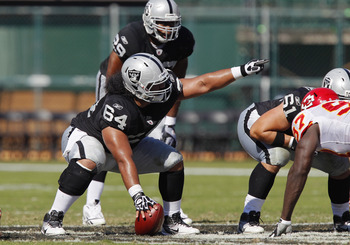 Brian Bahr/Getty Images
Phil Costa was of the worst centers in football last season. After releasing Andre Gurode, the Cowboys handed the job to Costa and he failed to perform. Center is a position the Cowboys cannot afford not to upgrade in the offseason. There is no reason to enter the 2012 season with a center who cannot snap the ball consistently out of the shotgun.
There are few centers in free agency that are worth a look from the Cowboys. The Cowboys do not want a center in his 30s, and they want a center that will be reasonably priced. Satele is 27 years old and will not garner a huge contract. He performed well for the Raiders last season creating holes for Darren McFadden and Michael Bush.
In my opinion it is more likely the Cowboys draft a center in the middle rounds of the draft but if they can sign Satele, they are guaranteed an upgrade over Costa.
4. Laurent Robinson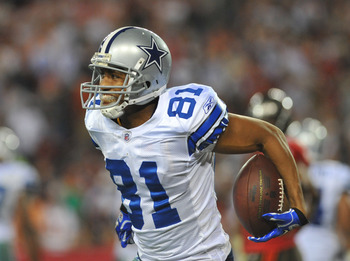 Al Messerschmidt/Getty Images
Laurent Robinson was the surprise of the year for the Cowboys. He became Tony Romo's go-to target on the goal line and helped Romo have the best season of his career. Hopefully Robinson realizes that Romo made him into the player he was in 2011 and does not take more money elsewhere.
The Cowboys are not going to offer him as much money as he can attain from another team because they already have Dez Bryant and Miles Austin signed. However, the Cowboys can benefit from re-signing Robinson and Robinson can benefit as well. Bryant and Austin have missed games and the Cowboys next best receiver on their roster is Jesse Holley.
The Cowboys need a third receiver and there is no better third receiver for the Cowboys than Robinson.
3. Carl Nicks OG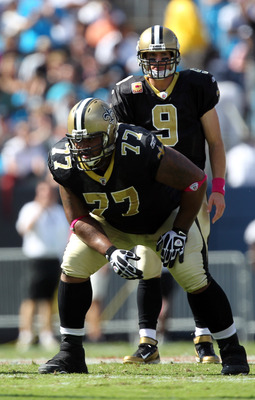 Streeter Lecka/Getty Images
The Saints bounty scandal has turned the tables on where Carl Nicks is likely to sign. Before the scandal the Saints were the favorites. Now after the scandal, the Saints franchise is in disarray with possible suspensions and loss of draft picks on the horizon. The Saints are no longer an attractive option for a player in the prime of his career.
The Dallas Cowboys have a huge need at guard and would be wise to sign Nicks to a large contact. Even after franchising Anthony Spencer the Cowboys should have the cap room to give Nicks a big pay day. The Cowboys are also on the brink of being a Super Bowl contender. Nicks will most likely be looking harder at his options outside of New Orleans now and the Cowboys should be recruiting for his services hard.
2. Cortland Finnegan CB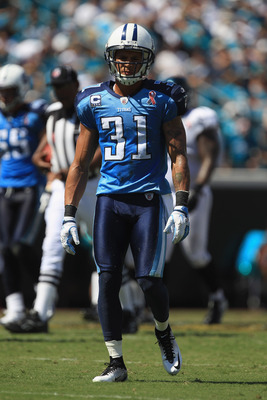 Streeter Lecka/Getty Images
Cortland Finnegan and the Titans look to be on different pages. Finnegan believes they do not want him back and the Cowboys should be happy they used their franchise tag on Michael Griffin and not Finnegan.
Finnegan is a physical corner with an attitude—especially when he is facing top receivers like Andre Johnson. The Cowboys need help defending the pass and Finnegan would give them a starting cornerback to pair with Michael Jenkins. Rob Ryan needs corners that can play man coverage and Finnegan would be an upgrade over Terence Newman and Orlando Scandrick while bringing an attitude to the defense.
1. Brandon Carr CB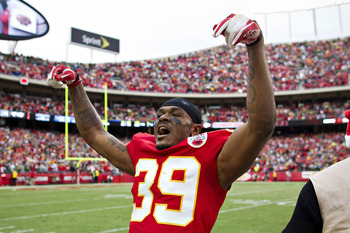 Wesley Hitt/Getty Images
Brandon Carr looks to be on his way out of Kansas City after the Chiefs signed Stanford Routt and used their franchise tag on Dwayne Bowe. Carr should be the Cowboys top priority in the offseason. Carr has the size they are missing in the secondary. The Cowboys cannot cover receivers like Brandon Marshall, Calvin Johnson and Hakeem Nicks with 5'10" cornerbacks.
The Cowboys are likely to release Terence Newman this offseason and will be looking for a starting cornerback. Carr should be their top proiority if they want to make a run in the postseason. In order to beat teams like the Giants and the Packers, they need enough talented corners to cover their receivers. Carr is the first step in creating a secondary that can succeed in today's NFL.
Keep Reading

Dallas Cowboys: Like this team?