Former Saints Defensive Coordinator Gregg Williams
Matthew Sharpe/Getty Images
November 27, 2016
The Saints may have been the bounty hunters for the past three seasons, but these bounty hunters have become the hunted, as NFL Commissioner Roger Goodell has them squarely in his crosshairs.
Goodell is said to be fuming mad, according to SI's Peter King, with no shortage of good reasons for his anger.  But before I get into a full breakdown of my take on this situation, I want to make a few things known.
I am not naive, and I am fully aware that bounties have been part of the game since time immemorial.
I understand that football is not a contact sport.  It is a collision sport, with the emphasis placed on hitting the other guy as hard as you can, legally.
I bear no particular malice or bias towards the New Orleans Saints, or any of the individuals said to be the primary focus of the league investigation.
That last part is important.  Bear it in mind later.
Like many fans of the game, I have been keenly observing the events of the last few days since this story broke on Friday.  Like many others I've been closely attuned to the updates on NFL Network, ESPN, NFL.com, ESPN.com and one of my own favorites, Profootballweekly.com.
After thoroughly absorbing all of the pertinent information available to me from those sources, I've come to some conclusions that seem to be only logical to the unbiased observer.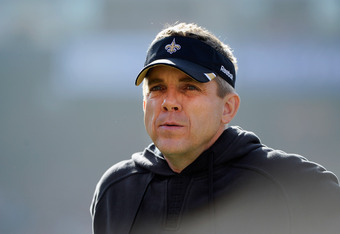 Saints Head Coach Sean Payton
Thearon W. Henderson/Getty Images
The Saints GM Mickey Loomis & Head Coach Sean Payton were aware of what was going on.  If this were not the case, why then would Saints owner Tom Benson have told Loomis to discontinue it when he heard of it? 
This is also three of the top four men in the organization, GM Loomis, Head Coach Payton, and Defensive Coordinator Williams with knowledge of what was going on, and not one of them did anything to stop it, despite instructions from the owner of the franchise to put an end to it.  It certainly makes one wonder if there wasn't some type of organizational arrogance running loose within those areas of the Saints organization.
I will begin with Mickey Loomis, the GM who defied Tom Benson's orders to put a stop to it.  Loomis not only knew the illegality of what was going on, he tried to cover it up, and ultimately, by turning a blind eye, he became an accomplice.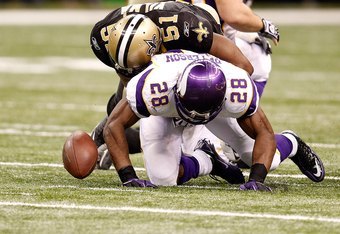 Saints LB Jonathan Vilma
Chris Graythen/Getty Images
Sean Payton, the Head Coach who admits knowing of the program, also did nothing to stop it.  As I said earlier, it illustrates an institutional arrogance among the leadership of the Saints, one that implies they felt themselves above the rules.  It cannot and must not be tolerated. 
I did consider an additional fine being levied upon the Saints, as well as stripping them of draft choices.  However, the individual who would pay the fine, Mr. Benson, told his underlings to put an end to it. 
Like the new article format? Send us feedback!