WWE Rumors: Rey Mysterio, Mick Foley, Shaquille O'Neal and Friday's Top WWE News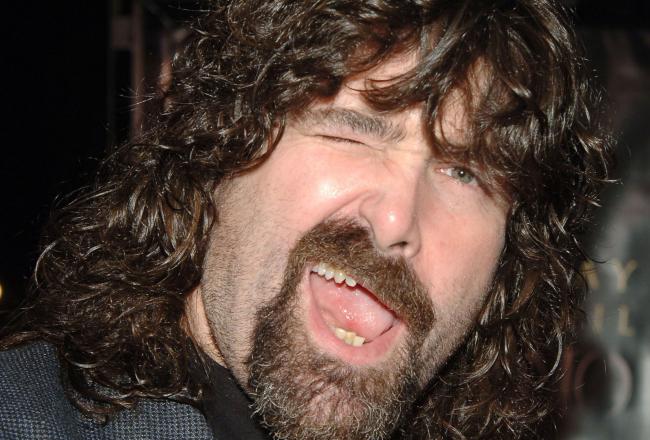 John Sciulli/Getty Images
For those WWE fans who have waited until tonight for SmackDown to air, you don't want to miss it.
There is nothing earth-shattering that will change the way you watch wrestling, but there will be two new matches for WrestleMania--one made official, the other teased--put in place during the show.
The only upsetting part about the WrestleMania build is that Money In the Bank has been taken off the show. That is the epitome of a 'Mania match, but WWE wants to use it somewhere else. Considering that it wouldn't be one of the top four matches, it's not an egregious omission.
With that little diatribe out of the way, it is time to give you the news and notes you need to get you through the long, lonely weekend.
REY MYSTERIO ADVERTISED FOR WRESTLEMANIA
Even though the WrestleMania card appears to be set, there are still some loose threads that could make their presence felt on the show. One name that is being advertised is Rey Mysterio, who has been out since August with a knee injury.
Question on Everybody's Mind: Is Mysterio going to be on the show?
Who Would You Rather See Work A Match At WrestleMania?
Our Take: With most of the card filled out, it looks like a longshot. Unless there is some kind of gimmick match with a lot of bodies that will allow him to take it easy, which is possible, Mysterio will have to wait.
Hype Meter: 5 out of 5 False Advertisements
To be fair, it is a cable company that is advertising Mysterio. They are likely just given a roster of the top stars and have no knowledge of whether anyone is injured or performing on the show.
Deeper Dive
5 Wrestlers Who Deserve The WWE Hall of Fame (B/R)
Rey Mysterio and WrestleMania Ads (Wrestle Zone)
-------------------------------------------------------------
MICK FOLEY: HUSBAND, FATHER, WRESTLER...ANNOUNCER?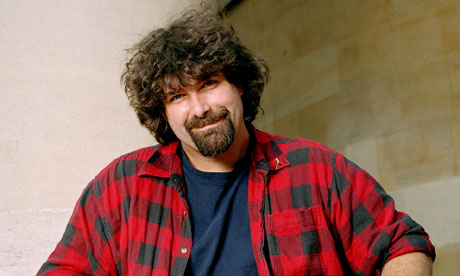 Courtesy of Eamonn McCabe, UK Guardian
When Mick Foley left WWE two years ago, he was disillusioned with the product because of the headache that goes with announcing. But WrestleMania apparently has the allure needed to bring him back to the chair.
Question on Everybody's Mind: Will Foley get his chance?
Our Take: Vince McMahon loves Michael Cole, for reasons known only to him. Jerry Lawler isn't going anywhere. Booker T is awful at the table, but it's hard to see Vinny Mac taking a full-time announcer off the show for anyone else.
Hype Meter: 4 out of 5 Sock Puppets
Foley was really good at announcing before McMahon sucked the joy out of it for him. He should be given the chance to do the job from time to time. Odds are good it won't happen, but we can dream, right?
Deeper Dive
10 Attitude Era Stars That Should Be In WWE '13 (B/R)
Mick Foley Wants WrestleMania Moment (The Sun)
--------------------------------------------------------
SHAQUILLE O'NEAL'S WRESTLEMANIA STATUS STILL TBD
Since there is a situation with Big Show that involves WrestleMania tonight, I will keep this relatively spoiler-free. The one thing that does need to be said is, no one outside of WWE really knows what is going on with Shaq.
Question on Everybody's Mind: Is Shaq going to wrestle on the show?
Our Take: Purely speculative on my part, but I would say no at this point. It will make sense when you see SmackDown tonight, so we will just leave it at that.
Hype Meter: 4 out of 5 Giant Matches
Unless WWE has some really special, super secret match planned for Shaq, he is probably going to have to buy a ticket to get into WrestleMania.
Deeper Dive
More On Shaq At WrestleMania (B/R)
Latest News on Shaq and WrestleMania (Wrestle Zone)
-------------------------------------------------------------
Check back for more on the WWE as it comes, and check out Bleacher Report's Wrestling Page to get your fill of the WWE. For more WWE talk, check out Ring Rust Radio for all of the hot topics you just can't miss.
This article is
What is the duplicate article?
Why is this article offensive?
Where is this article plagiarized from?
Why is this article poorly edited?