MLB 2K12: Release Date, Features and Preview
March 2, 2012

Harry How/Getty Images
Baseball season is in the air. Spring training is underway, the weather is beginning to heat up and MLB 2K12 is set to be released. The annual video game is back for its seventh season and promises to be the best edition to date.
It's always a challenge for the developers, in this case Visual Concepts, to continuously improve a game that comes out on a yearly basis. With a nice balance of successful features and fresh ideas, however, the franchise continues to impress.
Here's a look at MLB 2K12's official trailer followed by all the key information gamers need to know.
Release Date: Tuesday, March 6, 2012
Gaming Platforms: PlayStation 2, PlayStation 3, PlayStation Portable, Xbox 360, Microsoft Windows, Wii and Nintendo DS
Cover Athlete: Justin Verlander
Commentators: Gary Thorne, Steve Phillips and John Kruk
Let's examine some of the top features gamers should be looking forward to in this year's game.
MLB Today Season Mode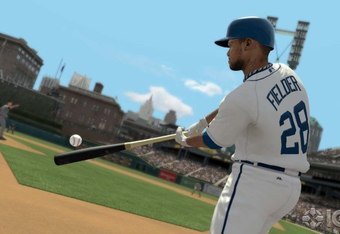 This year's game will allow players to track MLB's regular season right along with their favorite big league club. So if Derek Jeter and the Yankees are visiting Fenway Park for a weekend series, so will you in the new season mode.
It's something that should make the grind of playing 162 games a little bit easier. In basic franchise mode, the tendency is to play a bunch of games at the beginning, but then become burned out by the All-Star break.
Playing one game per day while also getting to compare stats to the actual team should give the game more staying power.
Dynamic Tendencies System
Gameplay will change on a constant basis in MLB 2K12 thanks to the revamped tendencies system. If a pitcher grooves a fastball and Albert Pujols hits it 420 feet, the pitch will become less effective. Should a wicked slider be unleashed, it's effectiveness goes up and so on.
The change should make playing a lot more interesting. Veteran players of the franchise will know if you hit your spots with pitches, more often than not the pitcher would dominate. Now there's a much better chance of a start getting ugly, adding to the realism.
It might seem like a minor tweak on the surface, but when you start playing a bunch of games it will really help keep each game unique.
Perfect Game Challenge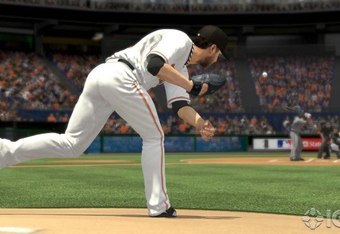 The perfect game challenge will take on a new format this season. Instead of awarding the first confirmed perfect game, there's now a tournament in place that will pit the eight gamers who pitch the best games against each other for $1 million.
Points are awarded based on what pitcher was used and the offense he went against. So shutting down the New York Yankees with Wade Davis will give gamers a much better chance of making the top eight than using Justin Verlander against the Seattle Mariners.
There will also be a time period to post results, so it's not as much of a race anymore. That will get more people involved, which will lead to some pressure-packed moments.