Daytona 500: Winners and Losers from Daytona Weekend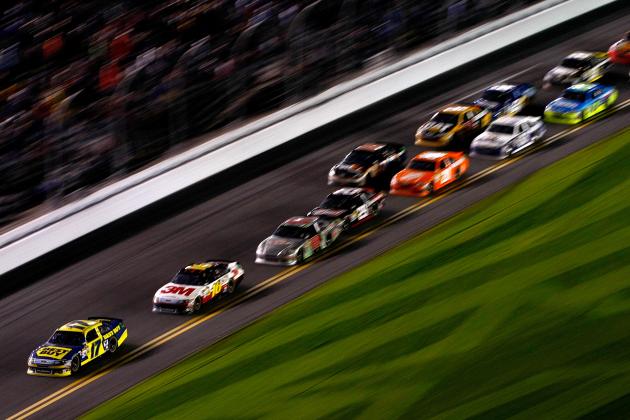 Jonathan Ferrey/Getty Images

The 54th Daytona 500 is finally over.
After two weeks of work, wrecks, weather, and wild racing, Matt Kenseth won the 500 in the Cup Series, while James Buescher and John King won in the Nationwide and Camping World Truck Series respectively.
Daytona is finally now out of the way and the real NASCAR season can finally begin (this weekend at Phoenix International Raceway).
But before we can look ahead, let's take a look back at some of the big winners and losers of the Daytona weekend.
Begin Slideshow

»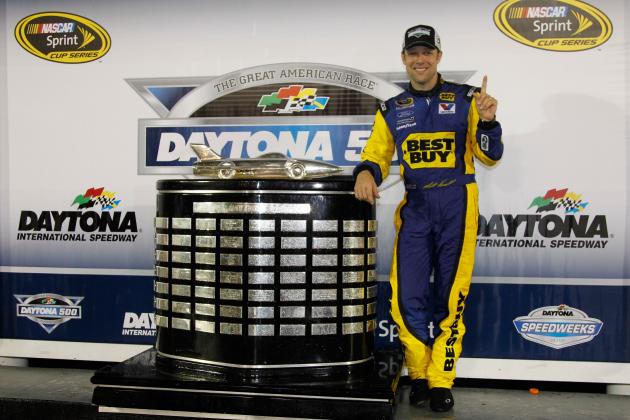 Todd Warshaw/Getty Images

It's difficult to win the Daytona 500. To do it twice is even more difficult.
However, Matt Kenseth was able to accomplish just that last night, becoming the first repeat winner of the event in more than a decade.
Matt Kenseth won the "Super Bowl of Racing;" how could you not be the biggest winner of the weekend?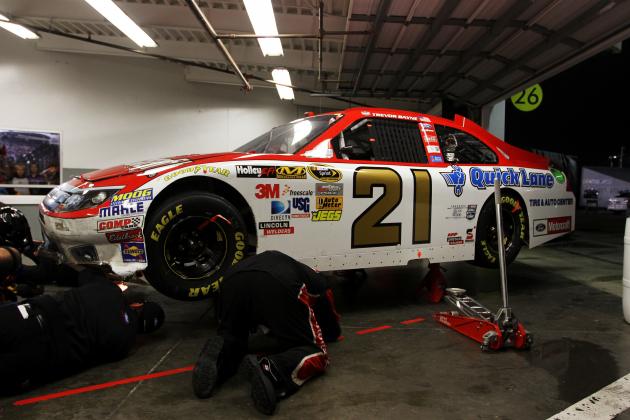 Jerry Markland/Getty Images

Trevor Bayne never truly got a chance to defend his title as Daytona 500 Champion.
He was involved in that multi-car wreck on Lap 2, had to make repairs in the garage, and finished the race 38 laps down.
It's a shame, really, because the kid is talented and popular despite running in limited races at the Cup level. Hopefully he'll be able to run the whole race in 2012.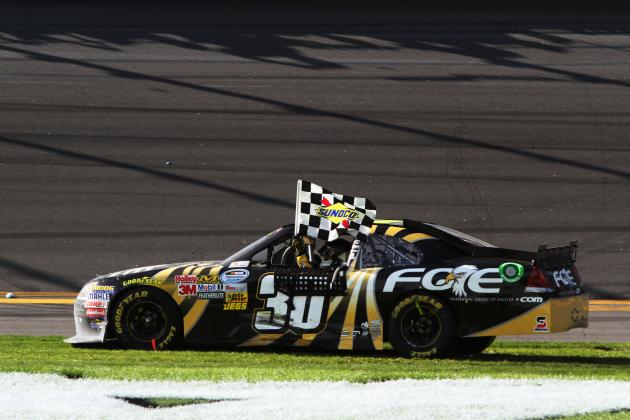 Jerry Markland/Getty Images

James Whoscher? James Buescher, that's who!
For those of you who are unfamiliar, Buescher was a former part-time driver in the Nationwide Series for Braun Racing and Phoenix Racing. Despite posting good finishes, he never really got a chance to drive in more races due to sponsorship complications.
Last season, he raced in the Camping World Truck Series. Although he didn't win a race, he did finish third in the point standings.
Now, driving part-time in the Nationwide Series again, this time in the No. 30 car for Turner Motorsports, Buescher ended up winning the Nationwide Series race, his first win in any of the three national series.
From 11th, he avoided a last-lap wreck, came out unscathed, and won the race, the final lap being the only lap he led.
I think this win will certainly get a lot more views by teams and sponsors. He's just 21 years old, but he's certainly one to watch out for.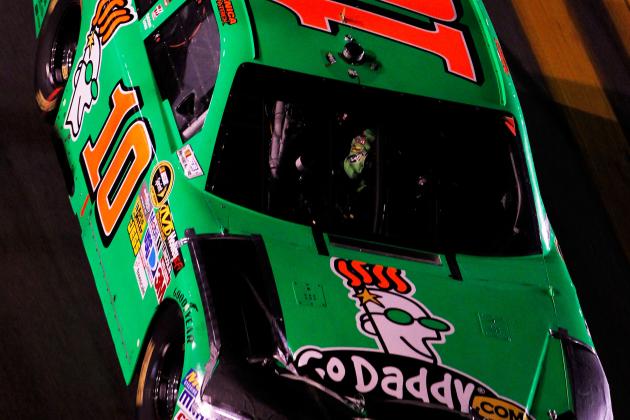 Jonathan Ferrey/Getty Images

I'm sure this is one weekend Danica Patrick will want to forget quickly.
She wrecked in Nationwide qualifying, wrecked in the Nationwide race, and wrecked in the Sprint Cup race.
Ouch.
To be fair, none of those wrecks were her fault, it was just a product of horrible luck, and she at least got back on the track in both races and earned experience.
But it would have been nice to see how Patrick could handle drafting with others throughout both races and see if she would become a factor.
Hopefully she'll manage to get a much better result next weekend at Phoenix.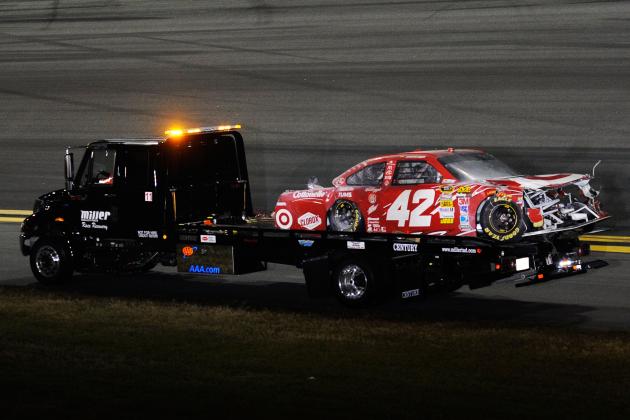 John Harrelson/Getty Images

In one of the most bizarre occurrences I've ever seen in racing, Juan Pablo Montoya's car had a malfunction with its rear suspension, lost control during a caution lap, and hit a track support vehicle equipped with a jet dryer.
As a result of the wreck, a huge fire broke out between the two cars, causing a huge delay in the process.
I was simply stunned as I watched it on television, as the fire blazed. In all my years, I could never imagine something like this happening.
Fortunately both Montoya and the driver of the track support vehicle were fine and medically cleared.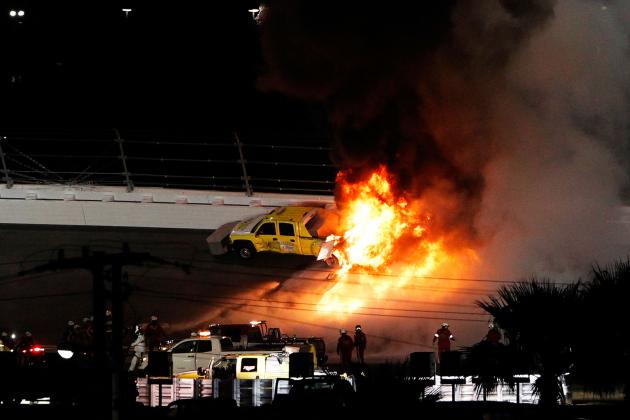 Streeter Lecka/Getty Images

These guys don't get the credit they deserve. The worst can happen in NASCAR at anytime and it's up to them to respond quickly.
They were able to do so last night after Montoya's wreck and 200 gallons of jet fuel burned in the Daytona night.
It was a huge fire and I initially had my doubts as to how quick the fire would be taken care of, but they were able to do so.
In addition, they were able to clean up and repair the track, with a mix of quick oil dry and Tide (who would have thought?), allowing the race to continue to the end.
No doubt that this incident will be looked at by NASCAR, and they will try to find a way to make sure this never happens again, but all the praise goes to the crews for being able to take care of this in such a quick and efficient manner.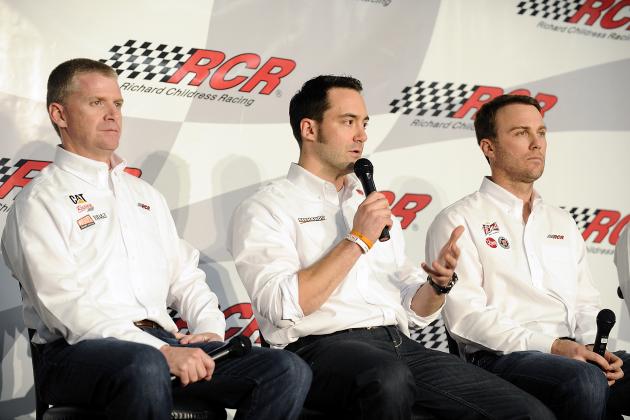 Jared C. Tilton/Getty Images

Though none of his cars won, Childress should feel good about how his team finished.
While his part-time fourth car didn't manage to do so well, his main drivers—Jeff Burton, Paul Menard, and Kevin Harvick—finished fifth, sixth, and seventh, respectively.
In addition, Childress' grandsons, Austin and Ty, did well in the lower two national series. Austin finished fifth in the Nationwide, while Ty finished ninth in the Trucks.
A good start to the season for nearly everybody involved. Now let's see how each of them can do as the season progresses.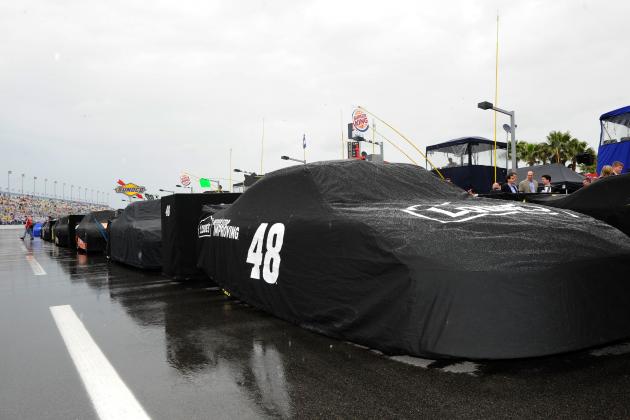 John Harrelson/Getty Images

Jimmie Johnson has been unlucky when it comes to running in the Daytona 500 in recent years.
Since he won the event in 2006, he's yet to finish higher than 27th.
However, last night, he was involved in the Lap 2 wreck and finished 42nd, his worst finish in his Cup career since 2007 at Pocono.
Hendrick Motorsports had a mix of a race overall, as well. Besides Johnson, Gordon's engine blew and finished 40th, and the team's newcomer Kasey Kahne was caught in a wreck and finished 29th.
On the positive side, Dale Earnhardt Jr. did finish second.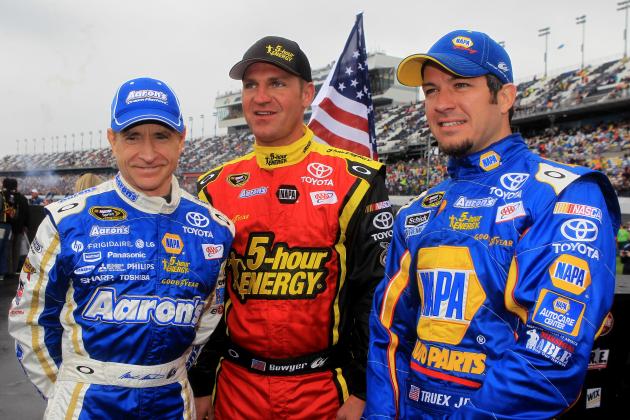 Matthew Stockman/Getty Images

Though none his cars finished as well as the Richard Childress cars, Michael Waltrip still has to have a smile on his face after the way his team finished (especially since he himself couldn't make it to the show).
All three of his drivers were able to finish the race, posting 10th (Mark Martin), 11th (Clint Bowyer), and 12th-place (Martin Truex Jr.) finishes.
A decent start to the season, but it will be interesting to see if all three cars will be able to continue running up in the front on a more consistent level (compared to the 2011 season).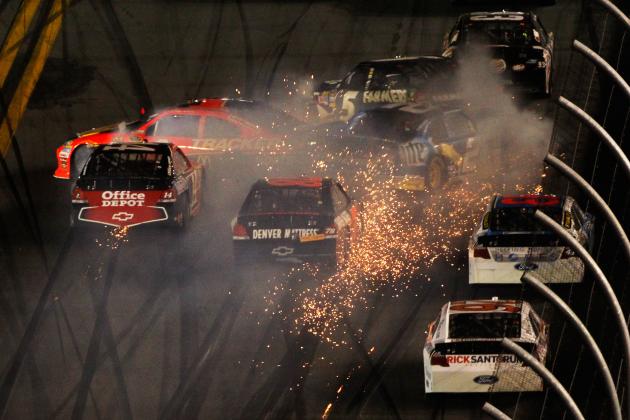 Tom Pennington/Getty Images
On an unrelated note, is that a Rick Santorum sponsor I see?
I was looking forward to seeing how Brad Keselowski and A.J. Allmendinger would work together in the draft during the race.
Unfortunately, that never materialized.
Both Keselowski and Allmendinger were victims of accidents and ended up finishing 32nd and 34th, respectively.
I'm sure they are looking forward to Phoenix and hopefully we'll get a better glimpse of how both cars will run this season.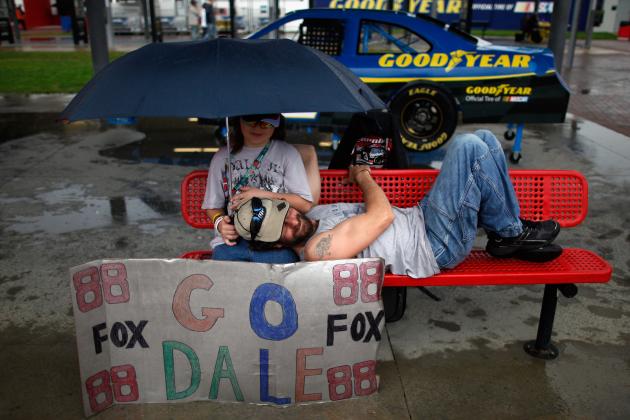 Chris Graythen/Getty Images

For the first time in its 54-year history, the Daytona 500 was delayed to Monday due to rain. They were supposed to race at noon yesterday, but inclement weather pushed it to night.
Unfortunately, for some of the 150,000+ who were looking forward to seeing the race live, they never got a chance to see it, and overall attendance numbers suffered a little as a result.
Perhaps to prevent from something like this happening again, they should start racing more on Saturdays?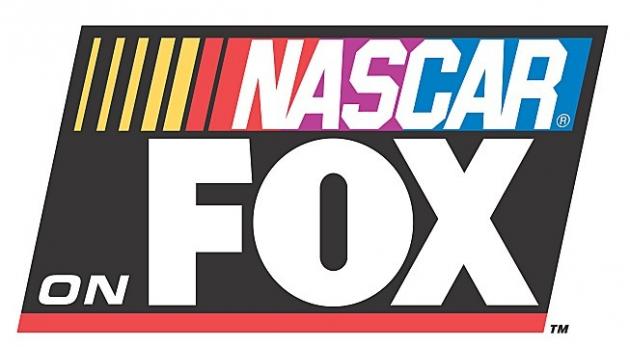 Well, sort of.
This could have been a real disaster for FOX, both in terms of ratings and advertising.
Fortunately, for the network, the race was aired in primetime, and the race had its fair share of enjoyable racing and excitement.
Though the Nielsen ratings haven't been released yet, I don't expect a huge blow, especially since they had no other sporting events to compete with.