2012 Fantasy Baseball: Catcher Rankings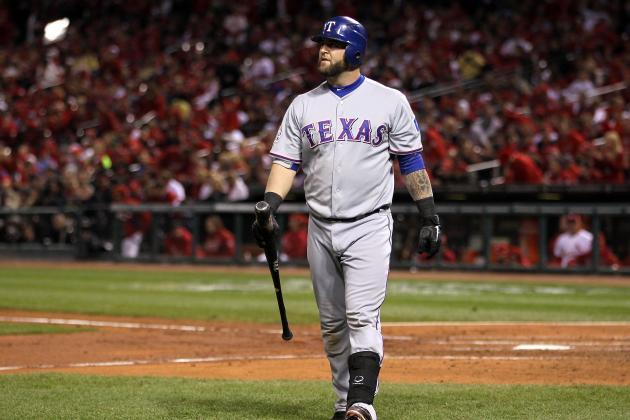 Ezra Shaw/Getty Images

This is the first installment of my 2012 fantasy baseball rankings series. Each of the positions will be ranked with projected stats included. First up is the catcher position.
This slideshow will include my projected top 20 catchers. These rankings will reveal who the top catcher to take is and who is overvalued and undervalued. Let me know what you think in the comment section.
Begin Slideshow

»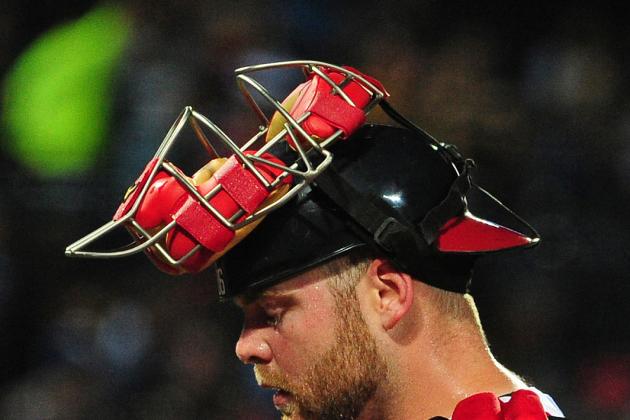 Scott Cunningham/Getty Images

This may be a shocker to some of you. McCann is as safe of a pick as they come, though. He's a consistent hitter and is always a lock for 20 home runs and 70 RBI. McCann will be the top fantasy catcher this year with an improving Braves lineup.
Dan Uggla was incredibly inconsistent last year and Jason Heyward endured a sophomore slump, but with better lineup chemistry this year, the Braves should be a better hitting team in 2012. McCann should score more runs and have more RBI opportunities, and he's still only 28, so he has plenty of prime years ahead of him. Draft him with confidence.

Projected Stats:
.290, 68 R, 24 HR, 90 RBI, 4 SB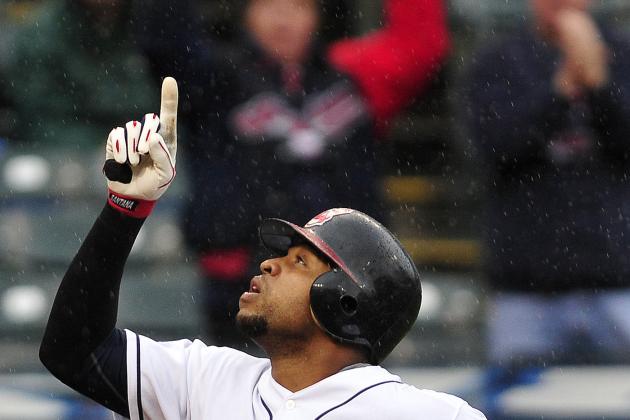 Jason Miller/Getty Images

Santana had a strong breakout season in 2011. He will follow it up with a great 2012 season.
His batting average is sure to go up from .239 but it will be difficult for him to repeat his power numbers from last season. Being eligible at first base is a plus if you draft him, though, and he scores a lot of runs.
Santana is an elite fantasy option, but if you want him be prepared to risk a pick in the first five rounds in your draft.
Projected Stats:
.263, 76 R, 24 HR, 78 RBI, 4 SB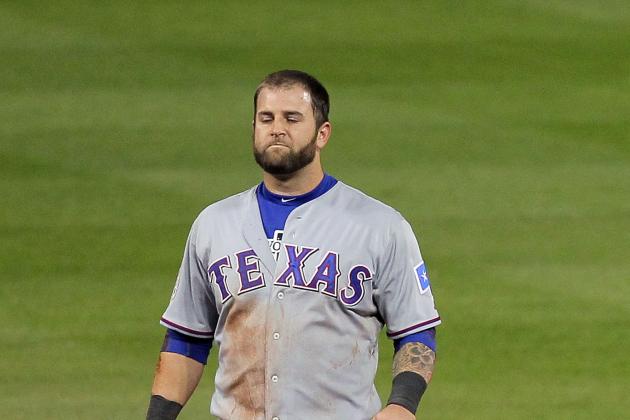 Doug Pensinger/Getty Images

Napoli exploded last season and had some great clutch hits for the Rangers in the playoffs. Nobody expected him to hit .320 even in a stacked Rangers lineup with a hitter-friendly ballpark. Napoli is very unlikely to repeat his career numbers, but he's still an elite fantasy catcher.
Look at him the same way as Carlos Santana. His first base eligibility is a plus, but you will likely have to draft him early if you want your hands on him. Napoli has been an injury risk in the past too, so you may want to be prepared for that possibility as well.
Projected Stats:
.277, 64 R, 25 HR, 69 RBI, 3 SB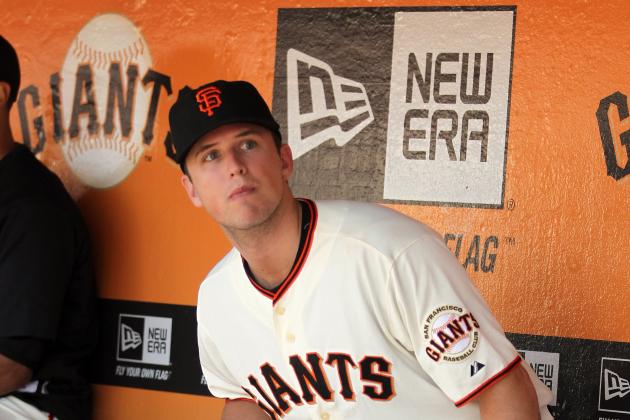 Ezra Shaw/Getty Images

Posey endured a sophomore slump last season and ended it on the disabled list. He seems to be fully healthy now, though, and he's ready for a bounce-back season.
If he returns to form, he's great for batting average and has plenty of pop. The Giants' lineup is improving too, so he will get more run scoring and RBI opportunities. Most fantasy leagues have him undervalued, so take advantage of the opportunity to buy low on him.
Projected Stats:
.297, 66 R, 19 HR, 81 RBI, 3 SB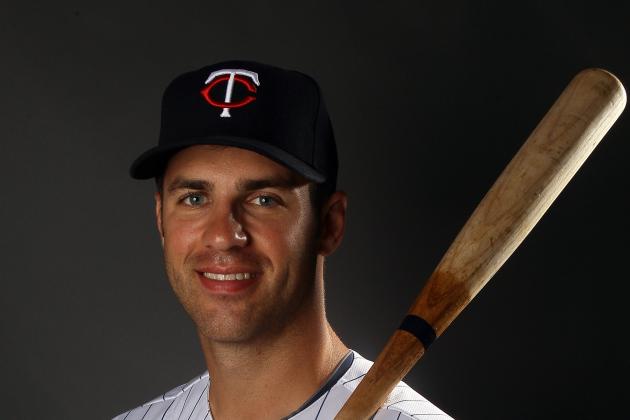 Elsa/Getty Images

Mauer went through an injury-ridden season in 2011 and had pneumonia, but he had surgery and should be healthy again. His hefty contract has looked like a mistake so far, but look for Mauer to be a Comeback Player of the Year candidate for the American League in 2012.
He will never hit 28 home runs again, but he will still be a reliable RBI producer and can still hit double-digit home runs. Drafting him will give you an advantage in the batting average category too.
Projected Stats:
.314, 70 R, 12 HR, 78 RBI, 3 SB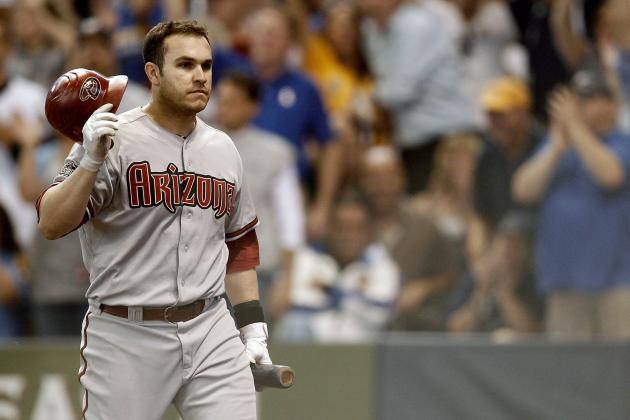 Jared Wickerham/Getty Images

Montero set career highs in his numbers last season, and there's no reason to think he can't post similar production this season with a talented Diamondbacks lineup around him. He will be a consistent option going forward in his career and can stay healthy.
Projected Stats:
.275, 65 R, 17 HR, 80 RBI, 1 SB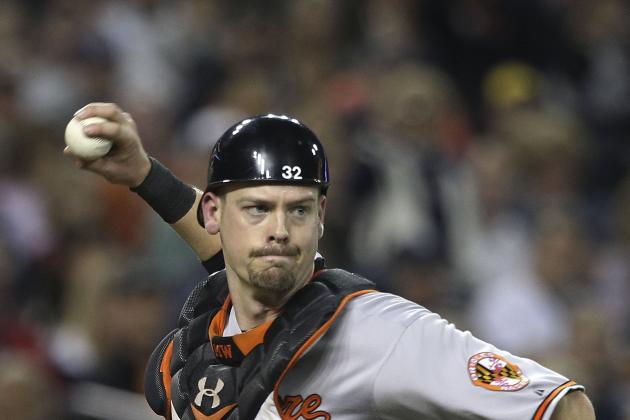 Leon Halip/Getty Images

Wieters finally lived up to his hype last season thanks to a talented Orioles lineup and his improved hitting. He may be ready to enter the conversation of elite catchers, but his price is high now, so it will be risky to draft him as early as you will have to if you want him.
Projected Stats:
.267, 69 R, 19 HR, 69 RBI, 1 SB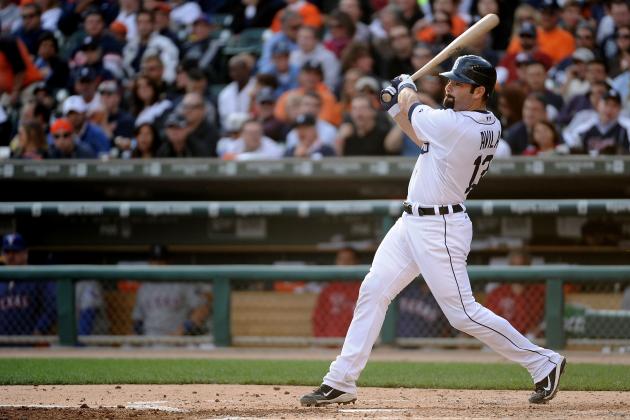 Harry How/Getty Images

Avila was a surprise breakout player for the Tigers last season, but his numbers are likely to regress this season.
While he does have Miguel Cabrera and Prince Fielder hitting in front of him, he had an injury in the playoffs, and you should be concerned about the health risk that may follow him this year. Even if fully healthy, it will be hard for him to repeat last year's numbers.
Projected Stats:
.270, 57 R, 15 HR, 67 RBI, 1 SB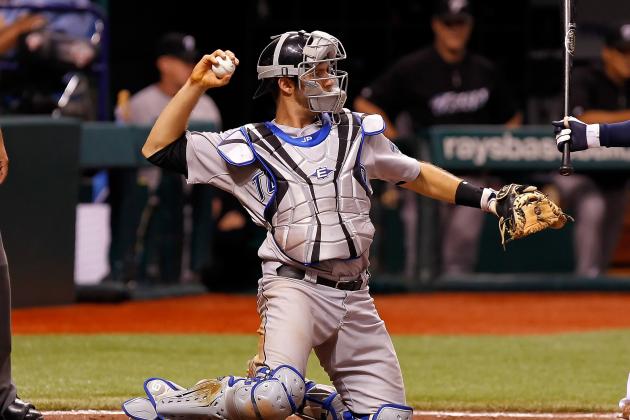 J. Meric/Getty Images

Arencibia is a sure option for power, but that's it. He's a one-trick pony who will usually either hit a home run or get out. He seemed to improve in the second half last season, though. Being in a loaded Blue Jays lineup helps his cause as well. But you will be sacrificing batting average if you draft him.
Projected Stats:
.239, 52 R, 20 HR, 71 RBI, 0 SB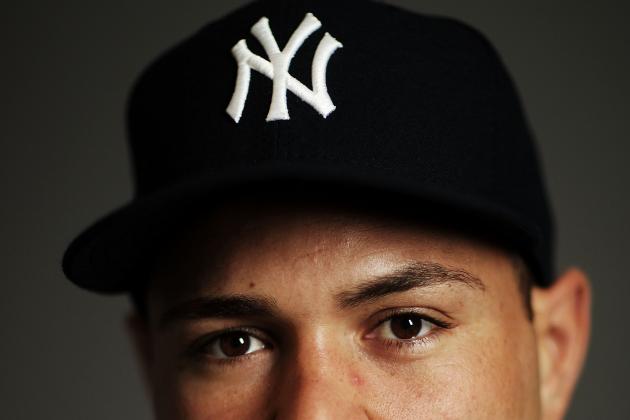 Nick Laham/Getty Images

Martin came back onto the scene last season. Being in the Yankees' lineup helped his numbers and he's still young with a few good years left in him. His ability to steal bases is a standout quality among the fantasy catchers, making him a top 10 option. If he can be more consistent he may end up being a draft steal.
Projected Stats:
.259, 56 R, 17 HR, 62 RBI, 9 SB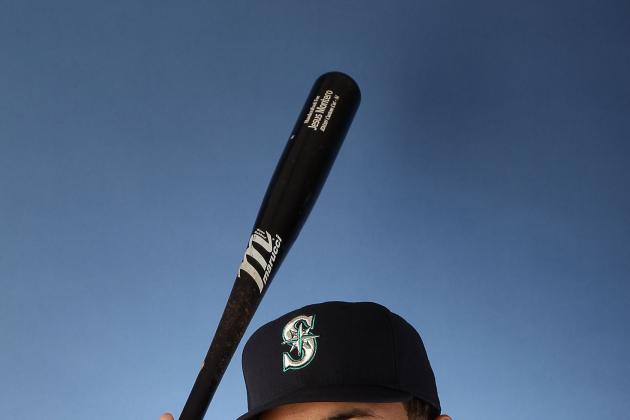 Christian Petersen/Getty Images

Montero will enter his first full big league season in Seattle. While he's starting at designated hitter, I'm still including him in the catcher rankings.
Montero gives the Mariners a boost in their lineup. He looked strong in his brief time in the majors with the Yankees and should carry that into his rookie season. He's an instant AL Rookie of the Year candidate. Buy low on him while you can and definitely snag him if you're in a keeper league.
Projected Stats:
.275, 59 R, 18 HR, 69 RBI, 0 SB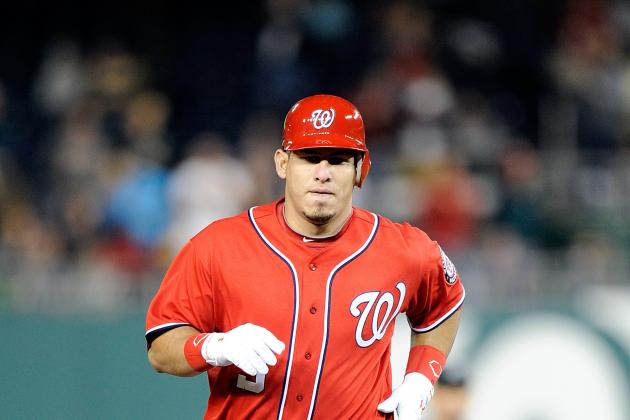 Greg Fiume/Getty Images

Ramos had a good rookie season for the Nationals and is a potential fantasy sleeper. The Nationals have an emerging lineup, and Ramos is a serviceable option with plenty of pop.
Projected Stats:
.271, 53 R, 16 HR, 58 RBI, 0 SB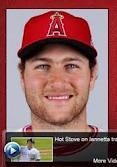 Iannetta was traded to the Angels this offseason, and with Jeff Mathis no longer there, his playing time won't be threatened. With an improved Angels lineup to play in, his run scoring and RBI opportunities may increase. His batting average is low, but he has moderate pop.
Projected Stats:
.247, 57 R, 15 HR, 60 RBI, 4 SB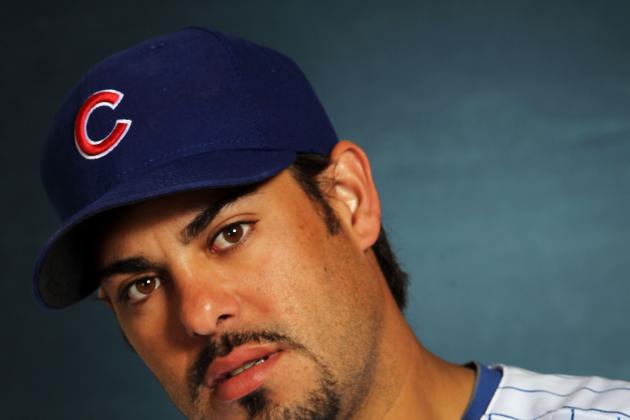 Jamie Squire/Getty Images

Soto has never been able to match his 2008 NL Rookie of the Year campaign, and he has had injury issues and inconsistency at the plate in the past. A weak Cubs lineup limits his scoring and run producing opportunities as well.
He's always a lock for double-digit home runs, though, and if he can improve his plate discipline, he may come close to his Rookie of the Year numbers. At this point, he's still a middle-of-the-road option.
Projected Stats:
.237, 49 R, 16 HR, 57 RBI, 0 SB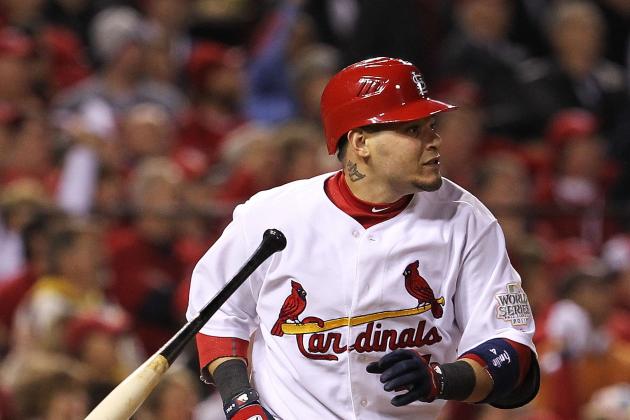 Jamie Squire/Getty Images

Molina showed more pop last season when he hit a career-high 14 home runs, and his batting average was over .300. He won't likely beat those numbers with Albert Pujols gone, but his contact rate is excellent and his pop is improved. He can steal a few bases as well.
Projected Stats:
.285, 49 R, 10 HR, 56 RBI, 6 SB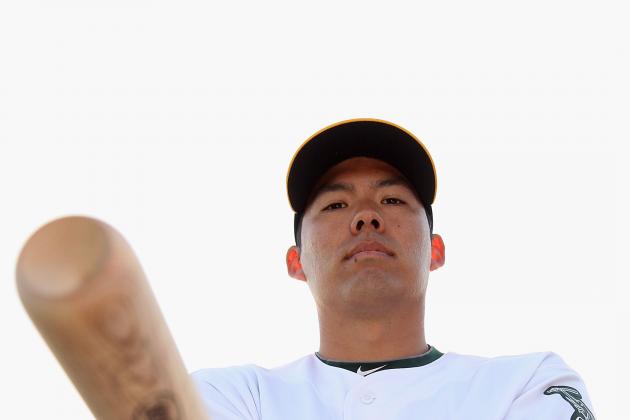 Christian Petersen/Getty Images

Suzuki has regressed the past couple of years but is still a serviceable fantasy catcher. He can hit double-digit home runs and he stays healthy each season. His batting average is due for an increase as well.
Projected Stats:
.260, 56 R, 14 HR, 58 RBI, 3 SB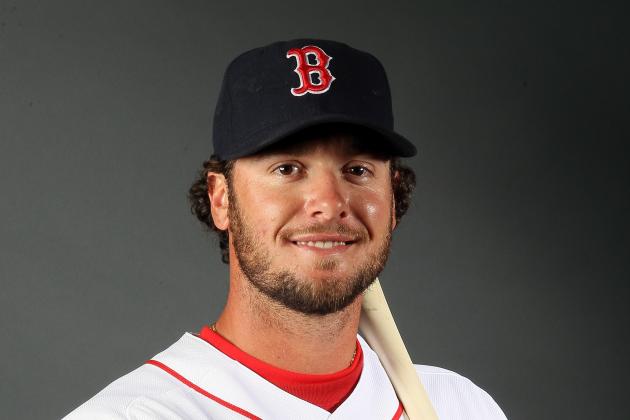 Elsa/Getty Images

Saltalamacchia has pop and hits in a stacked Red Sox lineup, but his plate discipline needs major improvement, and he will likely platoon at catcher. He's a solid backup option, though.
Projected Stats:
.238, 55 R, 15 HR, 57 RBI, 0 SB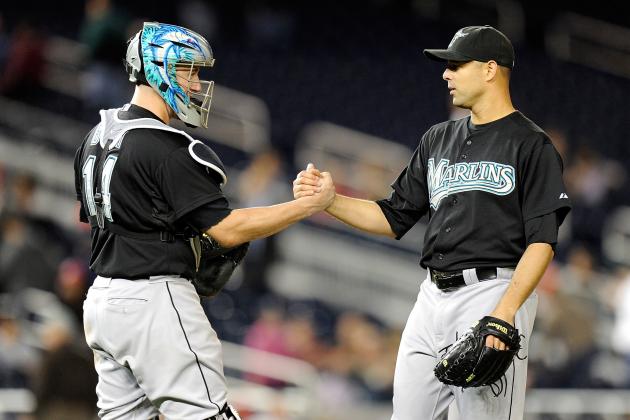 Greg Fiume/Getty Images

Buck has good power for a catcher, but his contact rate is bad and his batting average is low. He's a good backup and offers consistent power, though, and the Marlins' lineup is improved.
Projected Stats:
.240, 46 R, 15 HR, 55 RBI, 0 SB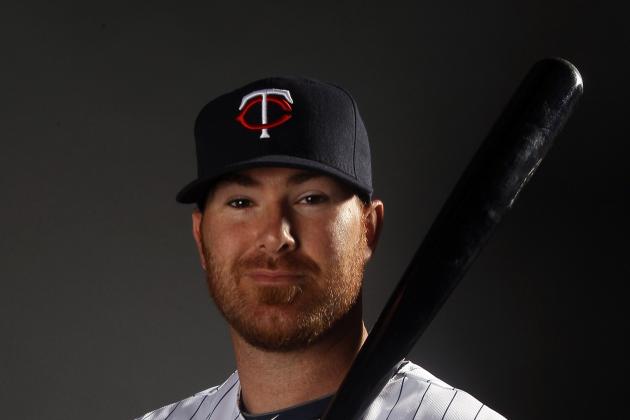 Elsa/Getty Images

Doumit is always an injury risk, but when he's healthy he has moderate power, and the Twins plan on giving him time at other positions. He can hit for average as well. Multiple-position eligibility will be a plus if you draft him. If he can stay healthy he could be a sneaky sleeper pick.
Projected Stats:
.279, 43 R, 11 HR, 48 RBI, 1 SB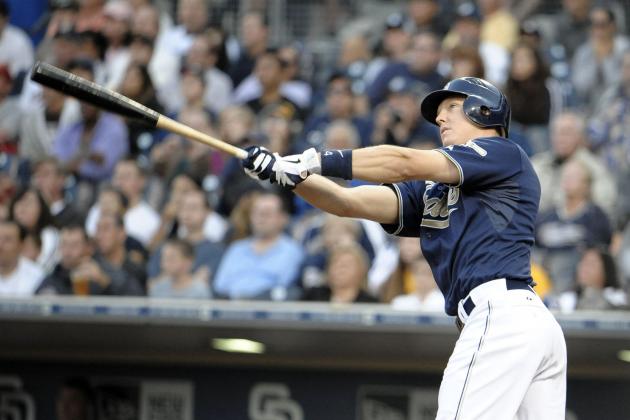 Denis Poroy/Getty Images

Hundley finished strongly last season with a .352 average in the second half. Hitting in a weak Padres lineup hurts his fantasy value, though, and he had injuries last season so there's concern in that department as well. He has decent power and can hit for average.
Projected Stats:
.271, 40 R, 11 HR, 47 RBI, 1 SB