Daytona 500 Odds: Danica Patrick and Outsiders Who Will Contend
February 27, 2012

Jared C. Tilton/Getty Images
With the NASCAR season getting underway at the Daytona 500, the top spot on the circuit is open to the taking for any driver. While there are the obvious picks for winners, there are always possibilities of an outsider coming through and taking the race.
This year is no different, and while racers like Carl Edwards, Jimmie Johnson and Tony Stewart will always stand to be favorites, any driver can sneak into the front.
The following outsiders will have to work their tails off, but they stand a chance to take the top spot at the Daytona 500.
Kurt Busch - Starting Position: 28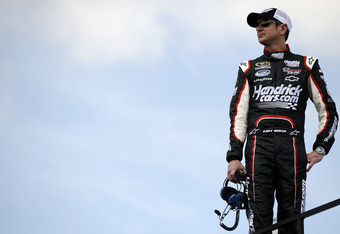 Jared C. Tilton/Getty Images
Right now, Busch is sitting far behind in the starting pole, as he is currently sitting 28th. Busch though has a chance to win here, as he had a strong showing last season.
Last year, he started out in third on the pole, but finished the race in fifth. This year, he is starting far behind, but he can certainly make some serious noise and push himself to the front.
While it will be tough for him to get around so many other great racers in front of him, Busch is one of the best racers in this race, and he can easily make his way around them and to the front.
Trevor Bayne - Starting Position: 40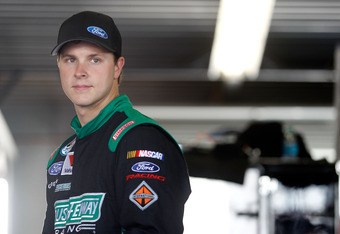 Todd Warshaw/Getty Images
Wow, would it be quite a shocker if Bayne made his way to the front of this race.
While it seems to be a real long-shot, Bayne did win this race after starting in the 32 spot last year, so he has proven that he can make some serious strides here.
Bayne didn't really turn out to be anything special following his win here last year, but he is young and may be ready to take the field by storm with a repeat victory at Daytona.
Danica Patrick - Starting Position: 29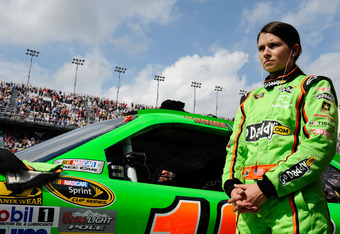 Jared C. Tilton/Getty Images
Patrick is by far the freshest face on the Sprint Cup Series, and she doesn't come in without caution.
She is still in this race, despite crashing her car at the Gatorade Dual shootout. The reason though why Patrick has an outsiders chance here is for two reasons.
One, she is a wild card. Nobody knows how she will really perform with this group until she is actually in a race with them. This will be her true test, and an opportunity for her to make a name for herself.
The other reason is that she did place atop the Nationwide Series race at Daytona, and while she did crash her car there, she proved to the field that she can drive with the best of them.
It will wait to be seen if she will finally find some luck, and hopefully won't crash. If she can keep her car intact, she has as good of a chance as anybody else to take this race.
Jeff Chase is a Featured Columnist for the Chicago Cubs and Arizona State football.
Follow @Real_Jeff_Chase