Daytona 500 2012: Mark Martin and Dark Horses to Watch in Great American Race
February 26, 2012
Todd Warshaw/Getty Images
The 2012 NASCAR season will fire up its engines on Sunday with the Daytona 500 (1:00 PM ET, FOX). The 54th running of "The Great American Race" promises to entertain, as it is anyone's to win.
Last season's Cup runner-up Carl Edwards will start from the pole, looking to win his first ever Daytona 500, along with last year's Sprint Cup champion Tony Stewart. The driver of the No. 14 car has dominated the Daytona race in the Nationwide Series but never won on Sunday. 
A trio of former Daytona 500 champions, Dale Earnhardt Jr., Jimmie Johnson and Matt Kenseth will also be starting up front inside the top 10 and gunning for the checkered flag Sunday afternoon.
Outside of the big names and top qualifiers, however, there are some underrated dark horses that fans and viewers would be wise to keep an eye on during Sunday's race.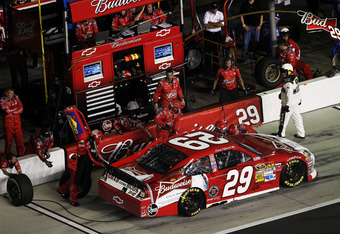 Jamie Squire/Getty Images
Harvick won the Daytona 500 in 2007 and will start 13th on Sunday. He placed 42nd in last year's race despite leading five laps, and will have a fiery desire to avenge the track that put a hamper on his Cup chances early in 2011.
Harvick won four Sprint Cup races last season, and has looked strong at recent Budweiser Shootouts and Gatorade Duels. 
Ryan Newman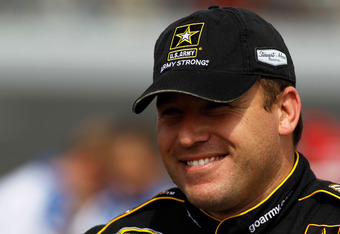 Todd Warshaw/Getty Images
Newman will start 18th on Sunday. That's not bad considering that he led 37 laps at last year's Daytona 500 after starting 21st. A 22nd place finish in last year's race has the 2008 Daytona 500 champion flying under the radar.
He manages to get up front at nearly every track to lead a few laps. If he can do the same without much delay on Sunday, then he can increase his chances of going to victory lane.
Mark Martin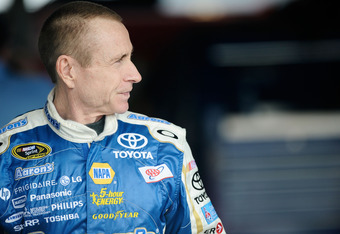 Jared C. Tilton/Getty Images
The legendary NASCAR driver—as old as Sunday's race (no really, they are both 53 this year)—has never won a Daytona 500. That demon has brought him back to this famed track year after year.
Martin will start 22nd on Sunday, and finished 10th in last year's race. His .02 second defeat to Kevin Harvick in 2007 was one of the most memorable and heart-breaking finishes in NASCAR history.
No one will be racing harder than Martin on Sunday afternoon.