Boston Celtics: One Thing Each Starter Needs to Imrove on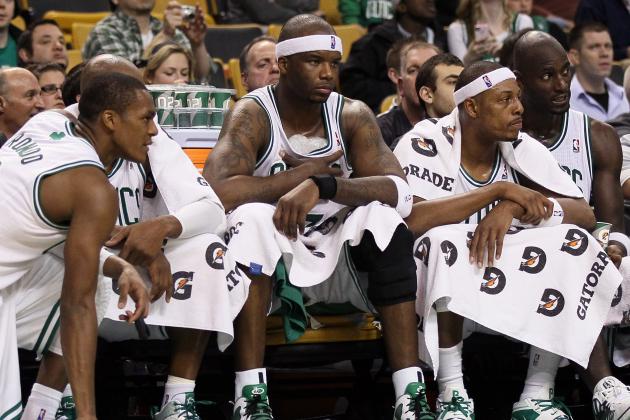 Elsa/Getty Images

At the All-Star break, the Celtics have failed to consistently show the kind of play that gives fans confidence and stand at a sub-par 15-17. It is easy to try to single out scapegoats and blame them for the Celtics poor start. However, basketball is a team sport, and every player should take responsibility for the current record. Not only that, but each player should also take it upon themselves to improve their own games and in turn, help the team more. Only at their best is this team a championship team, but if each player can improve in at least one certain area, then their championship hopes could become much more realistic.
Begin Slideshow

»
Mike Ehrmann/Getty Images

Free-Throw Shooting
Rajon Rondo is quickly emerging as the best player on the Celtics, but he may have the largest room for improvement of all the stars on the Celtics. While some may point to his inability to hit a jumper as the main cause for concern, I see his struggles at the free-throw line as much more alarming. It seems that Rondo has made improvements to his mid-range game.
His free-throw shooting, on the other hand, has remained abysmal for his entire career, and now that he is getting to the line more, it is becoming more evident. He is just shooting 61.5 percent from the line, but what is more alarming is that he is leaving, on average, two points a game at the line. And not only would improvement at the line allow him, and the Celtics, to get more easy points, but it would also make him more aggressive and encourage him to go to the hoop more.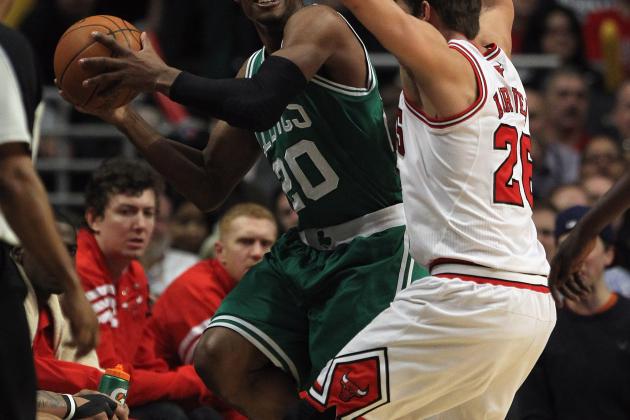 Jonathan Daniel/Getty Images

Getting Open
I know it may seem weird that Ray needs to improve on getting open when he moves without the ball more than anyone else in the league. However, despite his constant cutting, he is still being blanketed by defenses and as a result, has been unable to get a lot of good shots off.
So far this season, he is averaging just 10.8 shots per game, which is down from previous seasons. Because he is taking less shots, he is scoring less—it makes sense. Therefore, if he gets open for more shots, he will take more shots and if he takes more shots, he will score more, and if he scores more, then so too will the Celtics, and if the Celtics score more then they will win more games, and if they win more games, then they will have a better playoff seed, and if I keep going on, then you will probably stop reading.
Jonathan Daniel/Getty Images

Chemistry with Rajon Rondo
The Celtics have always been Paul Pierce's team, but now it seems that a changing of the guard is in order with the emergence of Rajon Rondo. It seems to be Rondo's team now, but it is evident that Pierce still wants it to be his team. As a result, Rondo and Pierce both want to run the offense.
Don't get me wrong, Pierce has performed brilliantly when Rondo has been out. But the fact of the matter is, if the Celtics want to beat elite teams, they need their two best players to be at their best and so far this season, Pierce and Rondo have been unable to peak at the same time. If they can work on their chemistry and play through each other, then they will put the Celtics in a position to win a lot more games.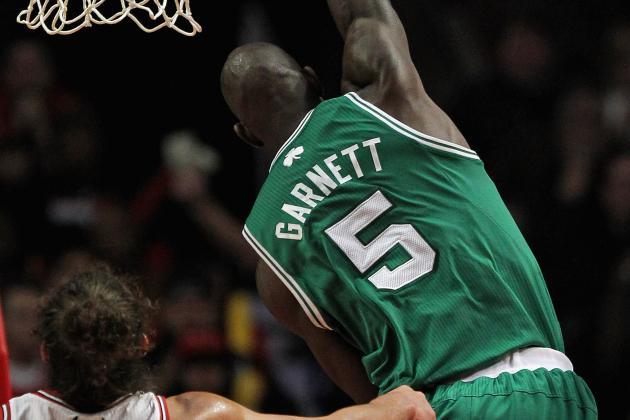 Jonathan Daniel/Getty Images

Finishing Inside
Let's face it, Kevin Garnett is old. That being said, his age hasn't hindered him much in terms of his defense or his shooting ability. However, there is no avoiding the simple fact that he can't jump anymore. As a result, he is having a harder time finishing inside.
On many occasions, he has been in the position where the old Kevin Garnett would have thrown down a thunderous dunk, but now that is far from the case. He he has blown layups and even more disheartening, he has dribbled out of the paint and taken tough fade-aways instead of attempting to score inside. As a team, the Celtics are among the league's worst in terms of points in the paint, and if they want to fix this, Garnett needs to finish better.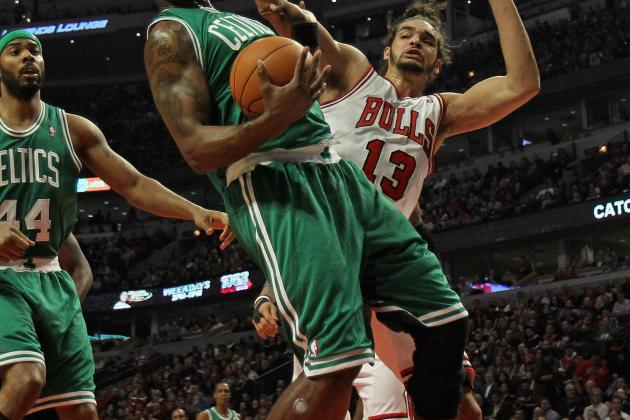 Jonathan Daniel/Getty Images

Staying Healthy
Jermaine O'Neal has already missed seven games this season, and with the lack of depth the Celtics have in the frontcourt, the Celtics can't afford for him to miss many more games. Sure, Jermaine isn't the ideal center for a team trying to contend for a championship, but the Celtics are stuck with him and they need him healthy in order to contend. He doesn't need to play big minutes or even score, but the Celtics need him on the floor to block shots, draw charges and rebound.
Stay tuned for One Thing Each Bench Player Needs to Improve On and if you would like to submit a question to the Celtics Mailbag, post it on my bulletin board.