Miami Dolphins: 10 Commandments of the 2012 Season and Offseason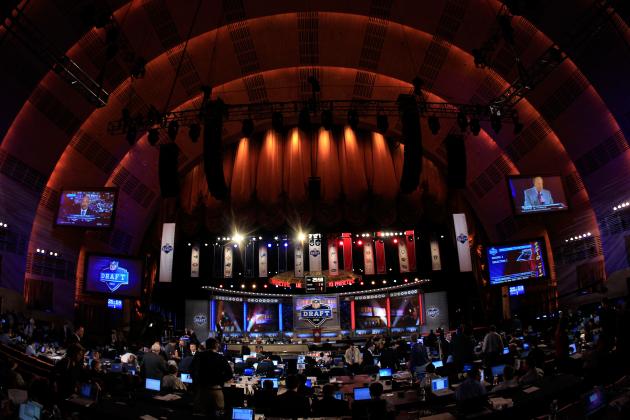 Chris Trotman/Getty Images

The NFL offseason is a pivotal time for any team to improve and get healthy. Just focusing on the Miami Dolphins efforts, there are many areas that need to be addressed in order to ensure a successful 2012 season.
Some speculate that Miami isn't far from being a contender in the AFC East. That may be so, but without making a great set of acquisitions within the next several months, this team's talent will go wasted.
Begin Slideshow

»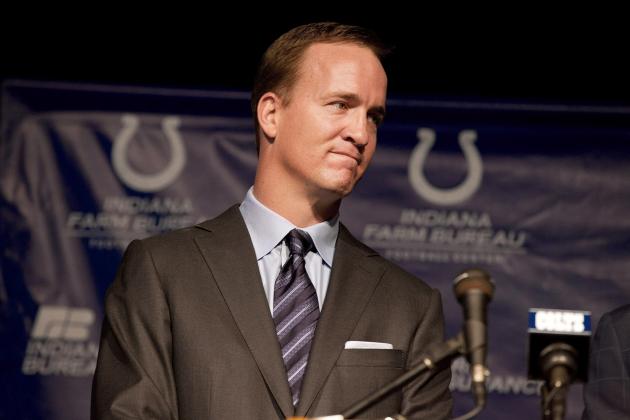 Joey Foley/Getty Images

Whether it be signing Peyton Manning, drafting Andrew Luck or signing Matt Flynn, Miami needs to make a serious push to get a guy they feel confident in to lead the offense.
This isn't to say that Matt Moore wouldn't be successful, but simply settling on Matt Moore could be the kiss of death for the Dolphins—especially if Miami sees value in another potential quarterback acquisition.
Jim Rogash/Getty Images

There are several players on the Dolphins roster that are nearing the end of their contracts. Many teams make the mistake of letting valued players test the free-agent market once their contract is up.
Players like Cameron Wake and Reggie Bush will become free agents in 2013 IF Miami doesn't make an effort to secure a long-term contract.
Miami needs to make it a priority to keep its key players.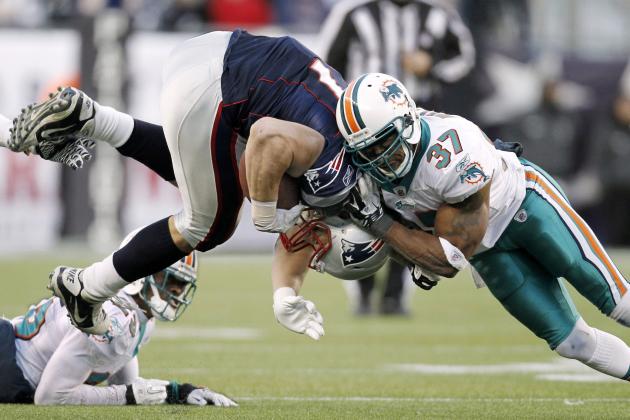 Winslow Townson/Getty Images

Several players on the Dolphins are due to restructure a contract or sign long-term.
Some other players will have their contracts terminated to create cap space.
Whatever the formula is, Miami needs to be quick and decisive about taking care of internal cap figures. Like the slide before mentions, some players need to be locked up long-term.
Other players are nearing the end of their time on this roster. Players like Vernon Carey and Yeremiah Bell risk being cut if Miami can't restructure their contracts. Bell accounts for almost $6 million against the cap.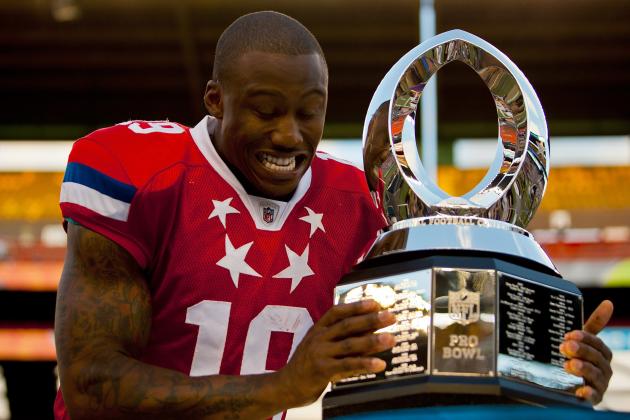 Kent Nishimura/Getty Images

Miami has some key pieces right now that could help the team contend in 2012 and beyond. There are also some players that Miami could pursue that would help right now.
Some teams make the mistake of trying to build a team through free agency, when reality is, teams that draft well are much better prepared for the future.
Miami needs to reach that efficient medium between free-agent acquisition and NFL-ready draft picks.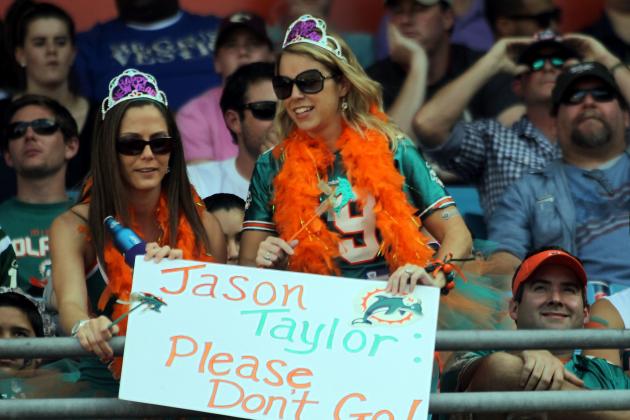 Marc Serota/Getty Images

Miami is a city with a short attention span. If a team isn't winning, they focus elsewhere.
The Dolphins need to create a buzz so fans can get excited. Both the Miami Heat and Miami Marlins have created that buzz to get fans excited.
The best way to get fans to notice you is to win, and even though games won't be played for several months, you can still win in the offseason.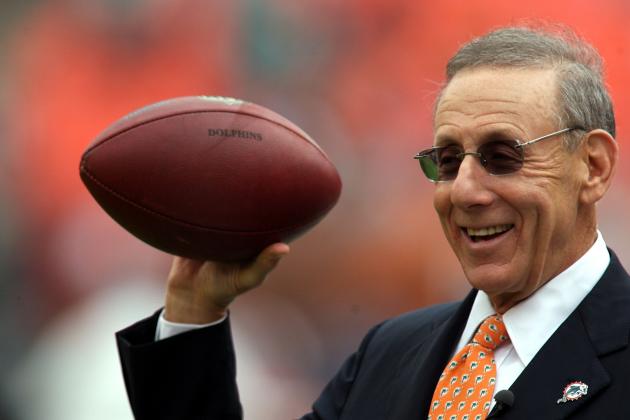 Marc Serota/Getty Images

Whether it be Jeff Ireland saying the wrong thing to draft prospects, or Stephen Ross trying to create glamour around the Dolphins, Miami has had a few head scratching moments within the last several years.
Respected teams and organizations around the league have earned that respect through doing things the right way. To do things the right way, you must have people in place who want to build that image.
With Joe Philbin bringing a family mentality to the football side of the organization, Stephen Ross can work to continue ethical business practices in running an NFL franchise.
Doing all of this helps limit distractions and keeps negative focus elsewhere.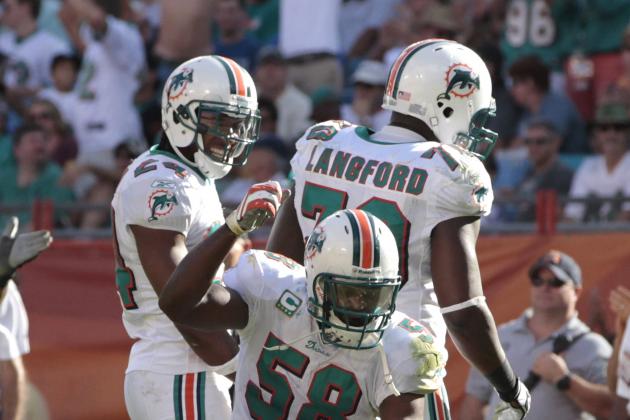 Joel Auerbach/Getty Images

After the lockout almost stalled the 2011 NFL season, there were some teams that were thrown into the fire completely unprepared.
Of those unprepared teams were the Dolphins, who opened the season with seven straight losses.
Players were out of shape and the mentality of hard work and preparation was lagging. For this team to be successful heading into the 2012 season, it must maintain hard work throughout the offseason and into the start of the season.
There is no room for players who are lazy or don't take time to mentally and physically prepare for the game.
If Joe Philbin is the coach that he is made out to be, he will do a great job in motivating these players, and ridding of the ones who don't buy in to this mentality.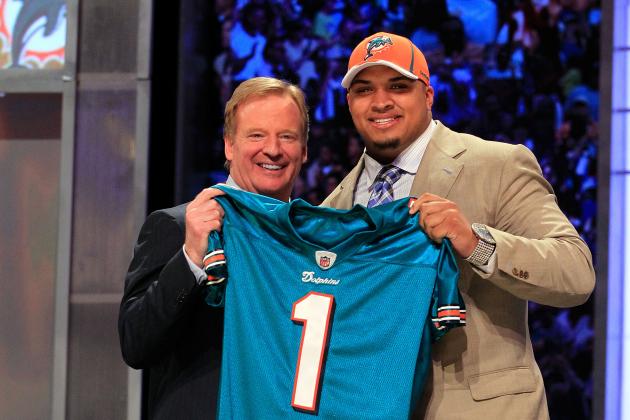 Chris Trotman/Getty Images

There are teams that draft well and there are teams that don't.
Miami is one of those teams that has decent drafts, but nothing that jumps out at you. They typically play it safe during the draft, but when a risk is taken, it is a catastrophe.
You just don't need to draft a player like Pat White in the second round, when the only impact he will have is through a gimmick Wildcat offense.
Rather than take nonsensical risks, Miami needs to take educated gambles on players that could truly make an impact on the team.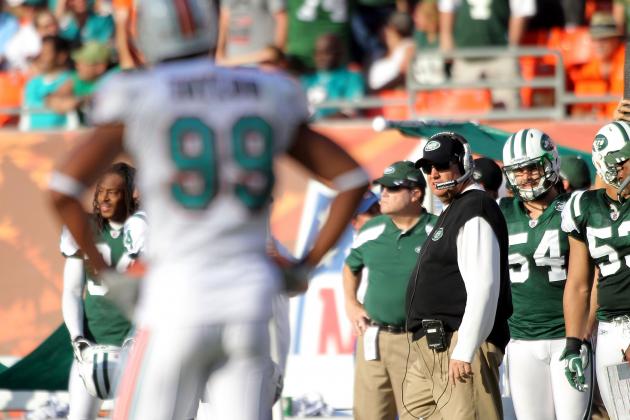 Marc Serota/Getty Images

To be a winner in the NFL, you have to worry about your own team. Other teams are going to talk, and other teams are going to get crazily involved in the media.
It is usually the most successful teams that are behind the scenes and letting their actions speak louder than words.
To put it simply, Miami needs to get work done instead of getting caught up in the silly games and distractions.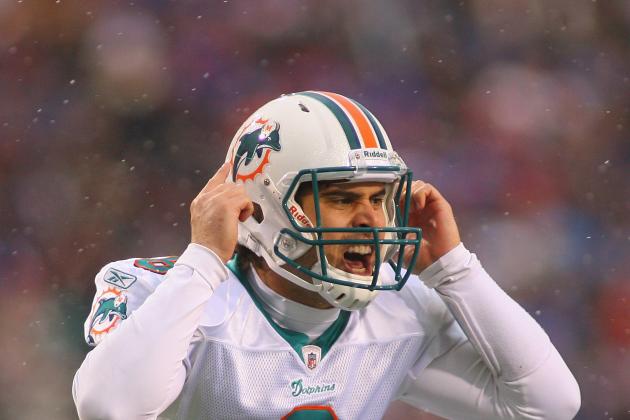 Rick Stewart/Getty Images

In order to keep functionality in an organization, steady and two-sided communication must be kept. All sides MUST be on the same page and kept in the loop.
For example: In the midst of this race for Peyton Manning, has anyone in the organization talked to or confirmed anything with Matt Moore?
Has Miami talked to Cameron Wake's agent about signing him long-term?
Has Jake Long and the Miami medical staff been focused on getting Long back on the field 100 percent by training camp?
This all may seem simple, but with many coaches and 70-plus players going into training camp, keeping communication can be extremely difficult.