Pro Wrestling's 50 Coolest-Looking Masked Wrestlers Ever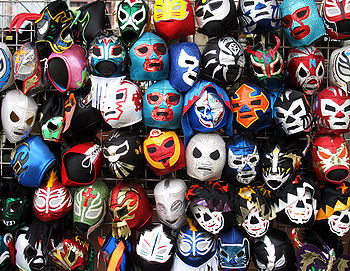 The wrestling mask.
It's a classic part of wrestling organizations everywhere, whether it's the CMLL or the WWE.
Almost every organization has its obligatory masked man.
Which of these secretive superstars have laced up or even painted on the coolest-looking masks?
Start the slideshow to find out, as I rank the 50 coolest-looking masked wrestlers ever!
Begin Slideshow

»
OK, so I know what you're thinking,
The Shockmaster? He's one of the biggest jokes ever!
While you are right, what's cooler than wearing a Stormtrooper helmet covered in glitter?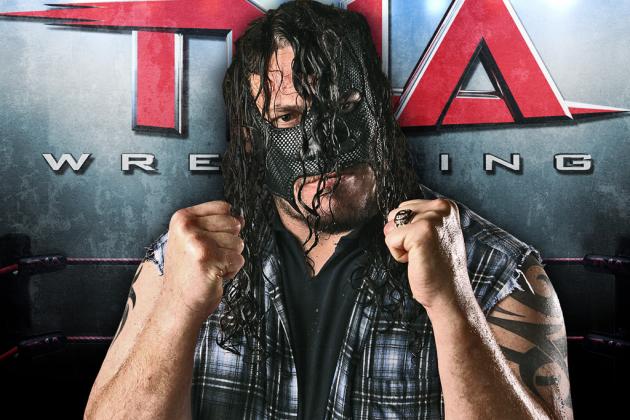 TNA's Masked Man
Chris Parks, better known as "Abyss," is a TNA wrestler who has been one of the most successful masked wrestlers in the promotion's history.
Abyss was the fourth man to complete the Triple Crown Championship and the second to complete the Grand Slam Championship.
Along with all that success, he has a pretty awesome mask to boot.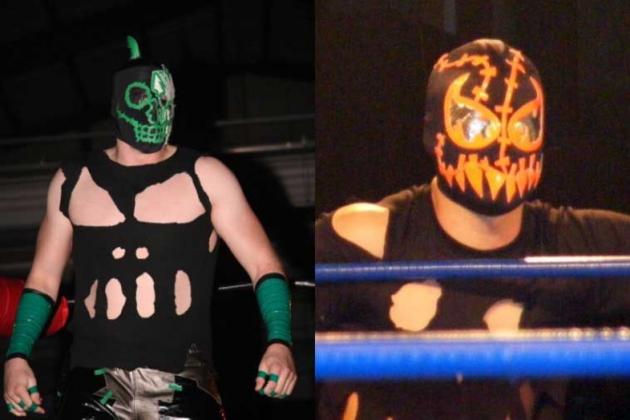 The classic tag-team combo of Hallowicked and Frightmare
This Chikara tag team is a little hard to understand, but they have held their share of different individual and team titles and did it all while wearing some creepily awesome Halloween-inspired masks.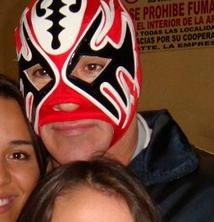 Atlantis, a Luchador in the CMLL
Atlantis is a CMLL "tecnico" (face), and like his fellow luchador Enmascarados, has a very unique mask design.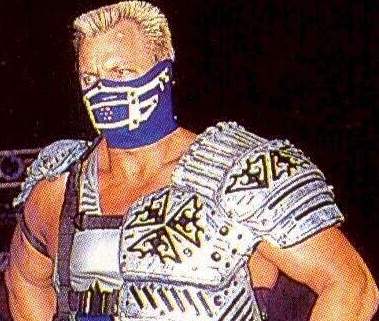 Glacier might be a mortal kombat character.....
Glacier spent time in WCW, Turnbuckle Championship Wrestling and National Wrestling Alliance (just to name a few), and has even been in movies and TV shows.
Through it all (maybe not the movies) he always kept his cool, Mortal Kombat half-mask on.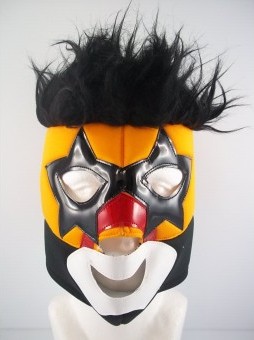 Is his tag team partner Ernie?
Super Muneco not only wears a creepy/cool-looking clown mask (his name means "super toy," which is based on a clown) but is also one of the best at Luchas de Apuestas (matches where masks or hair are wagered between luchadors) wrestlers, tallying over 100 wins over his long-haired or masked opponents.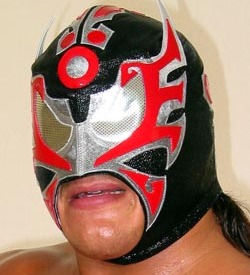 How can he see?!
Ultimo Guerrero is another CMLL luchador and has held every major title in the organization.
He's also a big player behind the scenes, but is never seen in public without his awesome, Power Ranger villain mask.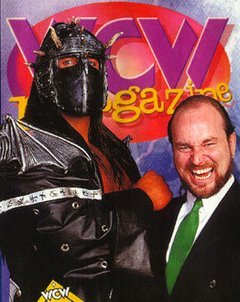 I'll let you figure out which one is Wrath.
This injury-plagued superstar has wrestled as more than five personas.
His most memorable was in the WCW, when he donned a horned helmet as WCW tried to make some money off of Mortal Kombat's popularity.
Wrath and his demonic mask/helmet are nothing compared to his partner Mortis.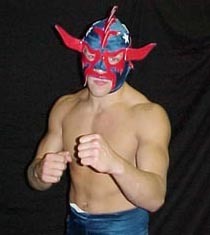 He looks so familiar...
The American Dragon definitely has one of the coolest masks.
Any mask that has horns sticking out from it can easily be considered cool.
Fun fact: The American Dragon is the current WWE World heavyweight champion, Daniel Bryan.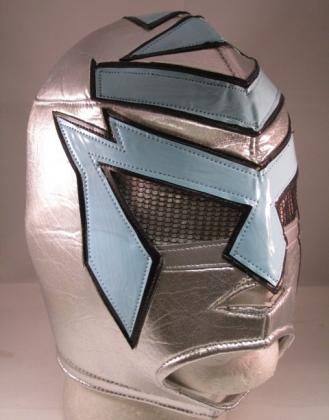 Delta, another CMLL luchador, is not only a Mexican National Trios champion, but he also wears one of the coolest masks in the organization.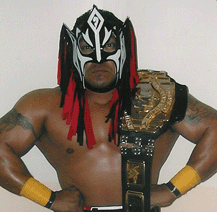 Along with Volador, Misterioso was part of one of the best tag teams on the Mexico independent wrestling scene. He also sports one of the coolest masks in the area.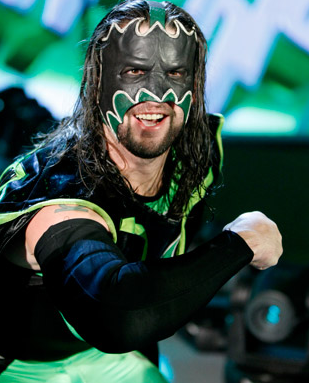 Gregory "Hurricane" Helms
The Hurricane had some great moments in the WWE and WCW, teaming up with Kane and The S.H.I.T. (Super Hero In Training) Rosey.
One of the most memorable parts of the Hurricane wasn't his time in the ring, but instead his awesome superhero outfit, complete with a cool crime-fighting mask.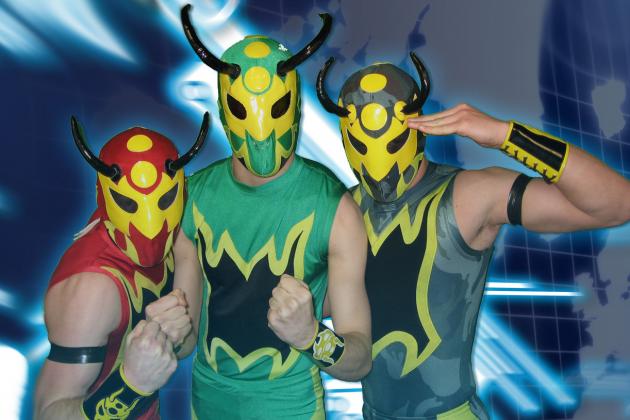 The Colony
The Colony is a wrestling stable in Chikara wrestling. Their name refers to a colony of ants and their horn-adorned masks make this trio three times as cool.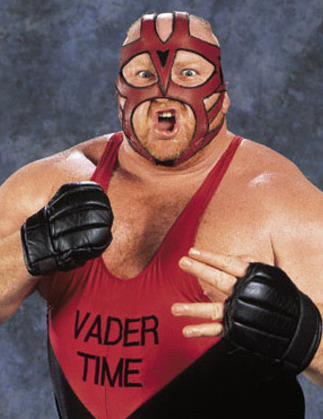 VADER TIME!!
Vader is one of those guys that makes his not-as-cool mask seem way cooler because of how awesome he is. He's held gold in many different organizations and is one of the best masked wrestlers in history with a very cool, although small, mask.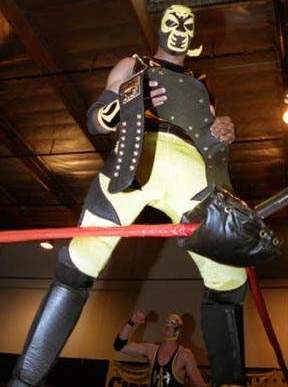 With Scorpio Sky, this is simple:
He's got a cool mask that looks all scorpion-y, even though he's not the most well-known masked wrestler.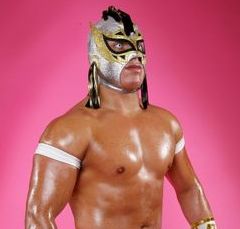 Volador Jr. has spent time in the CMLL and TNA and has worn an awesome mask throughout.
His mask doesn't only have a cool design but also incorporates the tassels and other three-dimensional parts.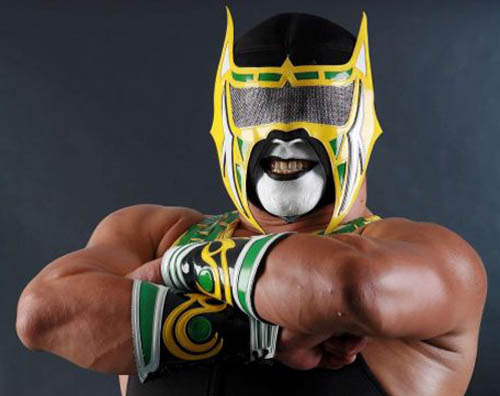 Is that Sting under there?
Abismo Negro's mask looks like a Power Ranger mask. The coolness level is high with this one.
Not only does he have a unique mask, he even paints his face! That's determination.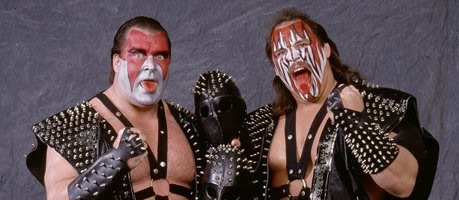 I realize that this classic tag team didn't wear masks, but their exceptionally cool face paint was essentially a mask to them.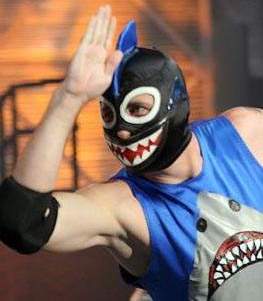 NA na. NAAA na. NA na NAnaNANANANANANANANANANA
Not of the famous Shark Boy and Lavagirl duo, this Shark Boy is an American professional wrestler and has wrestled in TNA.
Not only are there endless Jaws references to be made, he has a very unique mask with an awesome fin. Very cool, Shark Boy.
Very cool.
Skulls Much?
Remember Wrath from a few slides back?
This was his tag team partner, Mortis.
Mortis and Wrath had a long feud with Glacier, which was most likely entirely fueled thanks to three very cool masks.
By the way, you may know Mortis better as Kanyon.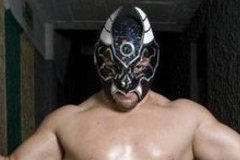 Averno's mask lives up to his name.
His hellish, horned mask has terrorized CMLL opponents for years and as of an agreement made last May, Averno will be a WWE superstar when his current CMLL storyline ends.
Look out, Kane!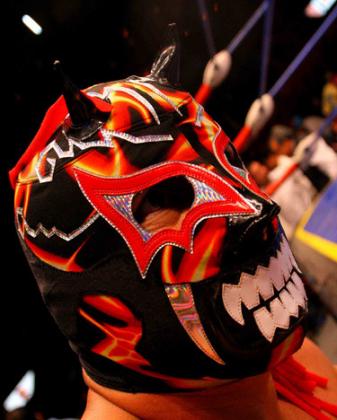 Mephisto and Averno have been terrorizing the CMLL as a hellish tag team.
Averno may be heading to the WWE, but Mephisto certainly has the scarier and much cooler mask.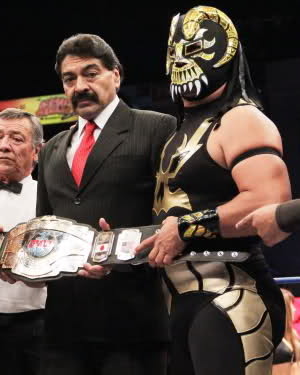 He's the one next to the Geraldo look-alike.
May as well make it three in a row!
Ephesto is the third member of the CMLL stable "The Sons Of Hell," along with Averno and Mephisto.
Ephesto has also been very successful in the CMLL and has the coolest mask in one of the best trios in CMLL history.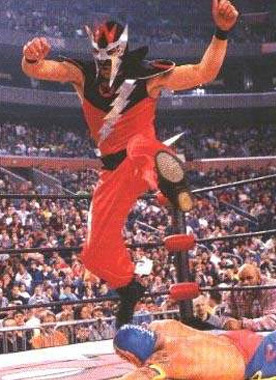 The Blitzkrieg Bop?
Blitzkrieg was a cruiserweight in the early days of WCW and competed with many other famous masked men including Rey Mysterio, Juventud Guerrera and others. Blitzkrieg wasn't the best cruiserweight but had an awesome mask.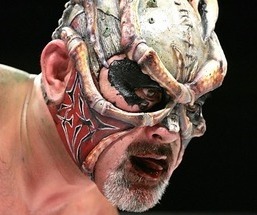 The Predator?
The Great Muta was one of the first pro wrestlers to utilize the "mist."
He spit mist into his opponent's eyes to seal his victories. His opponents probably appreciated it because this mask is terrifyingly cool.
Did Sheamus lose 100 lbs and grow his beard?
El Generico is a Canadian pro wrestler whose gimmick is acting like a luchador and entering to "Ole!" by the Bouncing Souls.
He may not look the part, but his mask certainly does with a very cool design.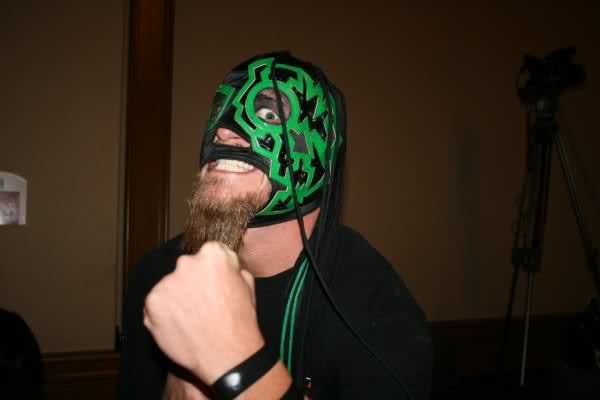 Delirious is currently the head booker of Ring of Honor and even is a leader at the ROH wrestling school. While he's got a lot on his wrestling plate, he finds time to amplify his insanity with a crazy cool mask.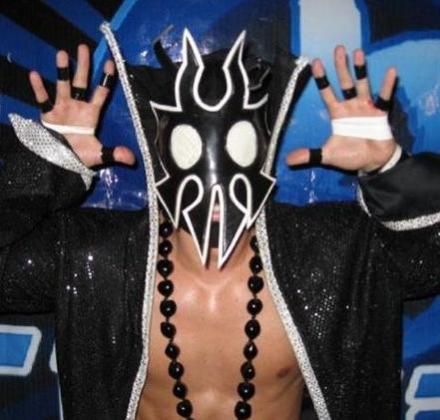 UltraMantis Black is the leader of the Order of the Neo-Solar Temple in Chikara Wrestling. His very unique mask, along with his fellow Neo-Solar Temple followers, is awesome and super cool.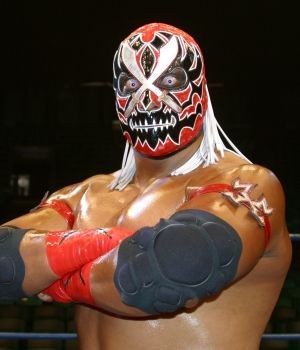 It was a closely contested race between Dr. X and Masked CCW Superstar X Factor to see which would make the list...Until I saw this picture...and was scared out of my mind.
Dr. X had one of the most terrifying masks in the CMLL before he was fatally wounded while trying to break up a street fight.
This one is for you, Dr. X.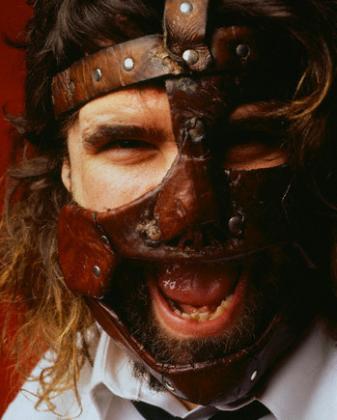 Whether you know him as Mick Foley, Mankind, Cactus Jack or Dude Love, you recognize his mask.
One of the most famous masked wrestlers in the WWE, his nasty-looking mask has been thrown from the top of a cell, through numerous tables and has had its fill of hits, pokes and prods, but it is cool.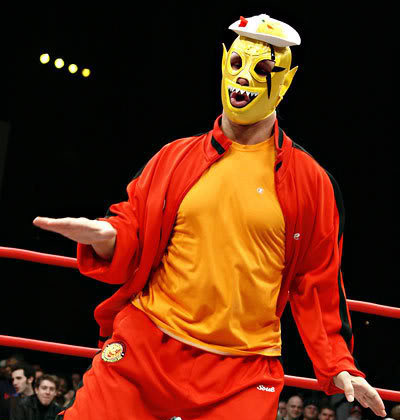 AND he dances!!!
Christopher Daniels has wrestled as "The Fallen Angel" and, of course, as Curry Man for TNA. You can't have a cool/interesting/silly mask list without having Curry Man. It may look silly, but it's unique and really interesting...right?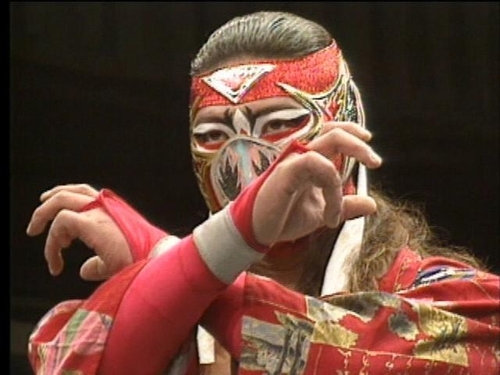 His name means Falcon, and his mask certainly helps illustrate that. Hayabusa's mask is definitely unique and one of the coolest masks out there.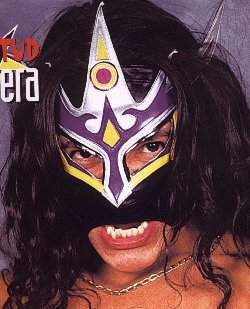 Juventud Guerrera was another early WCW cruiserweight who was fond of masks and he had some of the cooler masks.
Did he have the coolest in the WCW?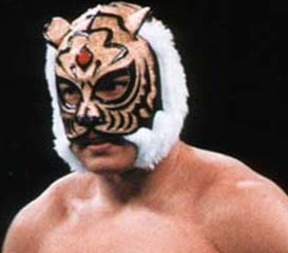 Though the mask may look a bit like the Cowardly Lion in The Wizard of Oz, it must be pretty cool because it's one of the longest-running character gimmicks in all of pro wrestling.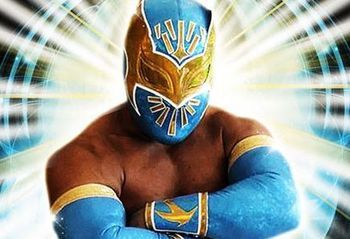 At least he didn't botch this picture...
If you've only seen Sin Cara in the WWE, you know that he's a botch-prone high-flyer in an organization without many high-flyers in the first place.
Whether you're watching him fail miserably, get snapped in half by a ladder or fight a mirror version of himself, you always notice how shiny and cool his mask is.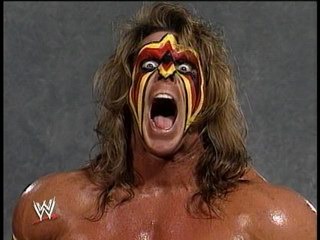 Please don't hurt me.
I know, I know.
"Daine, that's not a mask!"
Let me respond to that with a question: Are you going to tell him it's not?
He can be on whatever list he wants as long as he doesn't military-press me. Also, he always switched up the colors of his epic face paint so that was cool too.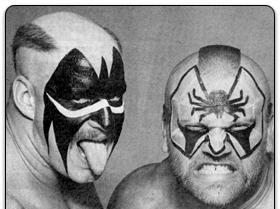 Whattttttt aaaaaaaa ruuuuuuuuusssshhh
Again, I know.
These two were not only one of the best tag teams in the history of pro wrestling, but they also had some of the coolest face paint around.
Painting your face often makes it a mask in my book, and like the Ultimate Warrior, are you going to tell them no?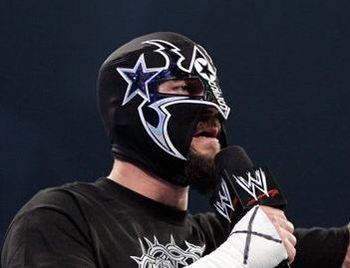 CM Punk is awesome.
Therefore, CM Punk in a mask is awesome. Whether you like the Straight Edge Superstar or not, you have to say the champ has a pretty awesome mask.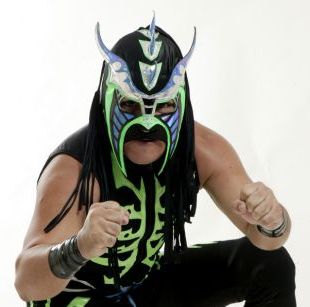 Histeria wrestled for the CMLL as well as the AAA in Mexico under the names Histeria and Morphosis. While he bounced back and forth between the two organizations, he kept a super cool mask on at all times.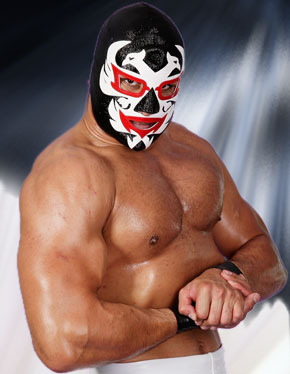 While his name is Spanish for "Two Faces," there is only one face that fans think of when they hear Dos Caras and that's the face of his mask. The awesome old-school design of two symmetrical birds is really cool.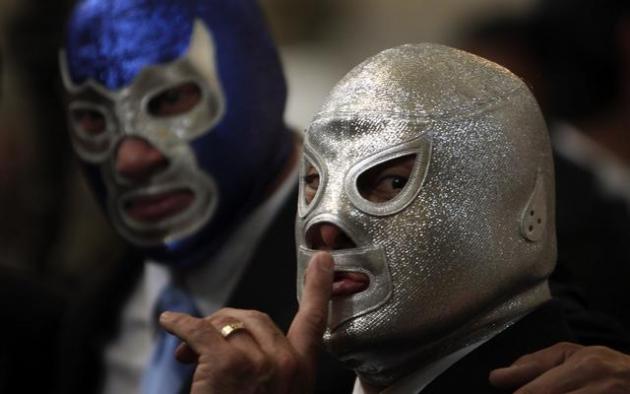 El Santo and the Blue Demon are some of the most well-known Mexican wrestlers ever.
Therefore, they make this list because they wore their shiny masks before wrestlers wore masks!
The cool kids in town from the beginning wore some cool masks too.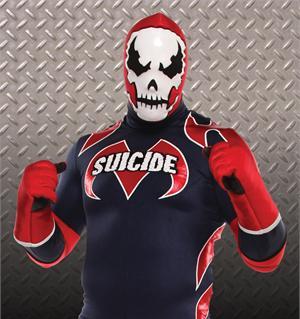 Nice looking fellow.
This TNA superstar has not only one of the coolest masks in pro wrestling, but also has one of the best overall uniforms in the business.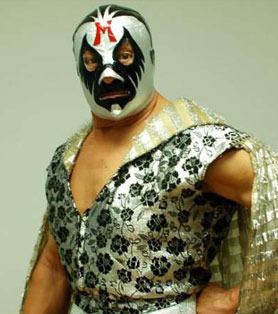 Now THAT is a fancy shirt.
His brother, Josè, wrestled as Dos Caras and Josè's son is Alberto Del Rio!
Great wrestling runs in their blood, as do great masks.
Mascaras has his patented mask personalized with an "M" on the forehead, which makes for one of the coolest masks in pro wrestling.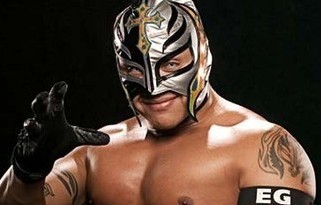 Rey Mysterio is one of the best high-flyers in professional wrestling today.
He's one of the best in the WWE and whether he's handing out 619s or West Coast Pops, he always seems to have his bottomless bag of masks to pull from and come out with a new, interesting color combination.
Great wrestler with some great masks.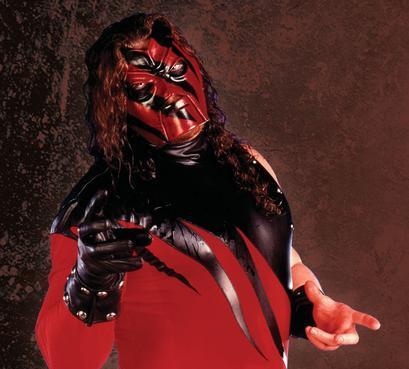 The Big Red Monster has worn a few masks throughout his WWE career but his first one was the best.
The Devil's Favorite Son has always been an imposing figure, but add in a red-and-black mask and he's downright terrifying. Kane has been one of the best big men in recent WWE history and has one of the best masks in the business.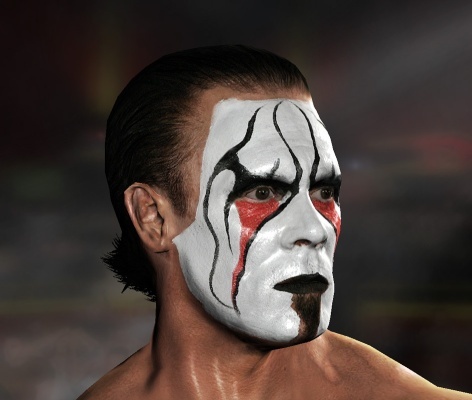 OK, this is the last one—I promise.
Again, Sting's face paint is so iconic, so epic, that it essentially is a mask for him, and there are few (roughly four) masks cooler than Sting's face paint in my eyes.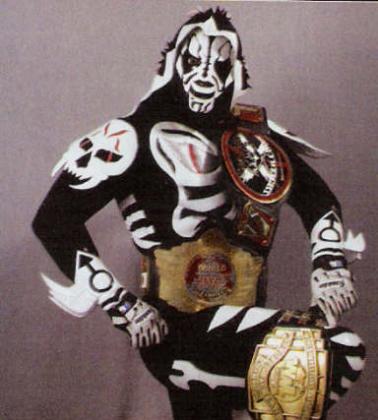 Gene Simmons is a wrestler?
La Parka's mask is amazing. He wore it in many different organizations, including WCW, and it looked awesome in each one. His skeleton-like mask has the awesomely cool hood attached, which puts this mask over at the No. 4 spot.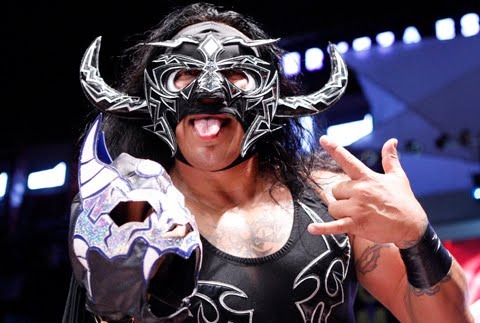 Psicosis is another one of those guys who has such a unique mask that it just seems so darn cool. Whether he was wrestling in the AAA, CMLL or even WCW, he always had some of the coolest masks in pro wrestling.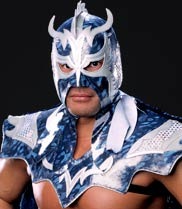 Ultimo Dragon is one of the most well-known masked wrestlers of his era and has one of the most interesting mask designs with a lot of three-dimensional aspects.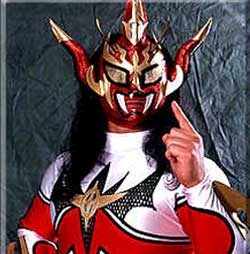 Number one!
Jushin "Thunder" Liger has the coolest mask, in my opinion.
His mask has awesome horns, nice eyes, painted fangs and it looks great.
He spent time in WCW, TNA and many Japanese wrestling organizations, but while he was always moving around, one thing remained the same: his awesomely cool mask.
So, what do you think? Was I right on? Pretty close? Not even in the same area code?
Did I leave people out? Should I have left out the painted faces?
Let me know what you think in the comments on who I snubbed and who you think shouldn't have made the list!
Thanks!