Vernon Wells, A-Rod and the 5 Biggest Contracts Ever Successfully Traded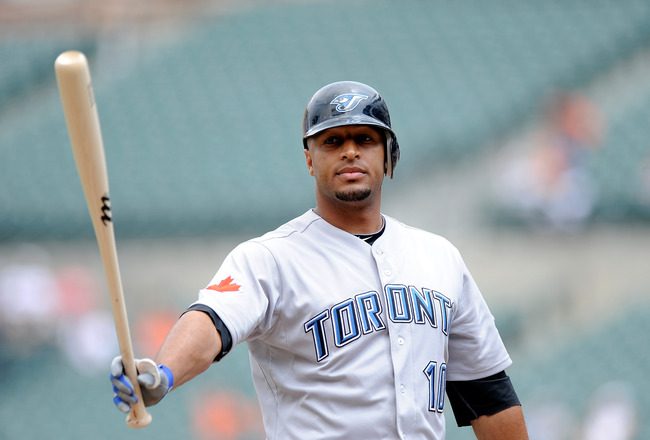 Greg Fiume/Getty Images
Big contracts can weigh down an organization for agonizing periods of time. Just ask the Cubs about Alfonso Soriano, or the Astros about Carlos Lee.
Usually, those teams are stuck with their burdens until the contracts mercifully expire and the player leaves, but occasionally, the team finds a buyer willing to take on the contract and the team can escape ahead of schedule.
Most times, the buyer lives to regret the deal, but for the seller, the sweet smell of relief is all that remains.
Vernon Wells Traded from Blue Jays to Angels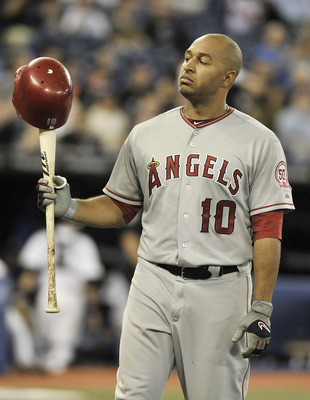 Brad White/Getty Images
Before the 2008 season, the Toronto Blue Jays signed Vernon Wells to a seven-year, $126 million deal. Wells did bat .303 with 32 HR and 106 RBI in 2006, but in 2007 he hit .245 with just 16 home runs and 80 RBI.
Luckily, the Jays convinced the Angels to take on Wells in exchange for Mike Napoli and Juan Rivera. This deal could not have gone worse for Los Angeles. Wells hit .218, meanwhile, Napoli was flipped back to division rival Texas, where he had a career year, and helped the Rangers to the American League Title.
Meanwhile, The Angels find themselves without a spot for Wells in a crowded outfield, where his contract might force them to keep superstar prospect Mike Trout in Triple-A for some of 2012.
Carlos Beltran Traded from Mets to Giants
Ralph Freso/Getty Images
Carlos Beltran hit over .400 and hit eight home runs in the 2004 postseason for Houston. Shortly after, the Mets signed Beltran to a seven-year, $119 million deal.
The deal did not turn out horribly for the Mets as Beltran went to five All-Star games in his time with the Metropolitans, but as New York's National League step-children began rebuilding, Beltran was one of the players with some value left.
Meanwhile, the Giants needed a bat, and had pitching to spare. So when the Mets acquired Beltran for pitching prospect Zach Wheeler, everyone won. The Mets got an arm that had ace potential and the Giants got .323 and seven home runs from 44 games of Beltran, which wasn't enough to get them to October.
Manny Ramirez Traded from Red Sox to Dodgers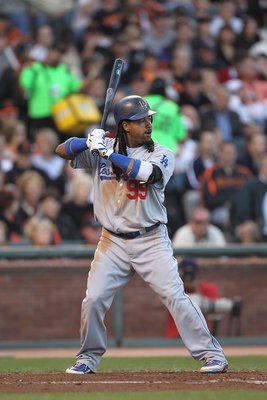 Jed Jacobsohn/Getty Images
Prior to the 2011 season, Manny Ramirez signed a 10-year, $200 million deal with the Boston Red Sox, and Boston had no need to regret that. Between 2000 and 2007, Manny put up a .313 average, 1.006 OPS and 800 RBI.
In 2008, Ramirez was 36, scheduled to make close to $19 million that season alone, and the Dodgers came calling. On July 31, 2008, Manny was traded to the Dodgers in a three-way deal that brought Jason Bay and a minor-leaguer to Boston.
The following season, Ramirez failed his first drug test and Bay hit 36 HR with 119 RBI for Boston. Between 2009 and 2010, the Dodgers paid Ramirez over $40 million for 170 games and 27 home runs.
Mo Vaughn Traded from Angels to Mets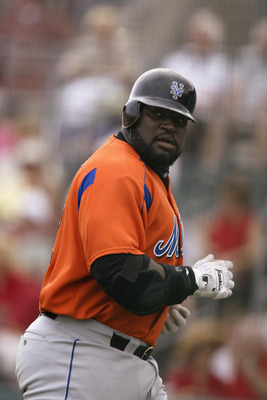 Craig Jones/Getty Images
After the 1998 season, the Boston Red Sox neglected to re-sign 30-year-old masher Mo Vaughn. The Angels reached out and grabbed Vaughn with a six-year, $80 million deal, the biggest in baseball at that time.
Vaughn repaid Anaheim with back-to-back 30 HR/100 RBI seasons.
In December 2001, the Mets traded Kevin Appier for Vaughn, hoping to add that middle-of-the-order bat to their arsenal. The Mets paid him $12 million, $17 million and $17 million over the next three years for a total 166 games, 29 HR and 87 RBI.
He was out of the game by 2004.
Alex Rodriguez Traded from Texas Rangers to New York Yankees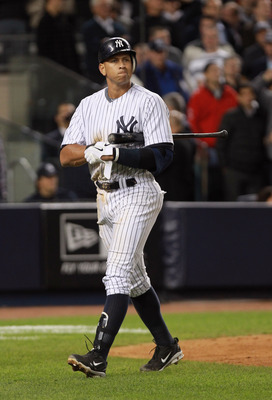 Nick Laham/Getty Images
After the 2000 season, Alex Rodriguez signed the contract that changed contracts forever. When Texas signed A-Rod for 10 years and $252 million, agents and owners gasped, but if anyone could earn it, Rodriguez could.
He went on to three consecutive seasons of 45-plus home runs, 100-plus RBI, 120 R, and .995-plus OPS. However, the contract soon became too much for Texas and they looked to move him, initially agreeing with Boston on a deal that was vetoed because it required Rodriguez to take a voluntary pay cut.
Finally, on February 15, 2004, the inevitable happened. Rodriguez was traded to the New York Yankees for Alfonso Soriano and a player to be named later.
Between 2004-2010, Rodriguez never hit less than 30 home runs or knocked in less than 100 RBI. He won two MVP awards and made seven All-Star teams. Meanwhile, Soriano had two of the best years of his career for Texas, with 64 HR, 195 RBI and 48 steals between 2004 and 2005, and the Rangers got that production for a very economical $12.9 million.
Keep Reading

New York Yankees: Like this team?