2012 NFL Free Agents: Pros and Cons If New Orleans Saints Franchise 3 Players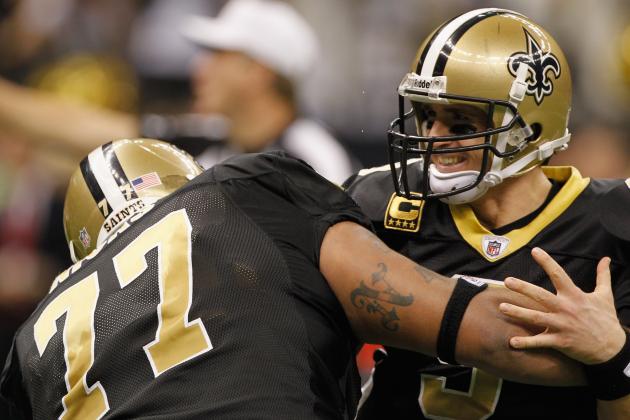 Chris Graythen/Getty Images

As the March 5 deadline approaches for teams to franchise one player (if they so choose), no team has as great a dilemma facing them as the New Orleans Saints.
They have three players they could legitimately slap the tag on. In each instance, the player is a must-keep. And for that reason, he is a player who the Saints must figure out how to keep.
But with each player there is the pros and cons of making such a decision. Should any of the three hit the free agency market, they would almost instantly be offered millions upon millions of dollars.
It is obvious and need not be said again that re-signing them is a HUGE PRO. The Saints are going to do everything in their power to assure their fans that these players are in Saints uniforms in 2012.
Only in view of the other cons, which will be explained, would franchising any particular player be seen as a con. Hence, the whole goal—and point of this article—is that the Saints want ALL three players back in New Orleans.
In case you haven't figured it out yet, I'm referring to Drew Brees, Carl Nicks and Marques Colston.
Begin Slideshow

»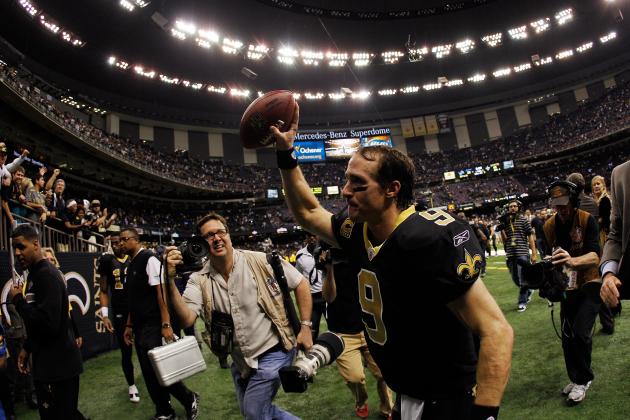 Chris Graythen/Getty Images

Of the three players in question, Drew Brees has been the most resolute and assured he will continue his career in New Orleans. He himself said he'd be shocked if he didn't come back next year and going forward.
And most importantly, he wants to be back.
Therefore, the pros of franchising Brees are probably greater than they are for Nicks or Colston. Drew likely wouldn't pout the same way Nicks would if the Saints applied the tag. With a background in business, Drew would understand the Saints' reasoning for placing the tag upon him.
He would understand it is done in good faith and in the hopes of quickly coming to a long-term agreement between the two sides.
From the Saints' perspective, franchising Brees would be an okay concession given they are likely to pay Brees a similar yearly salary should they agree to a long-term deal. Either way, he figures to make between $18-20 million.
Franchising Drew ensures another year of his astute play, gives the team more time to come to a long-term deal and gives the Saints more freedom should something freaky happen to Brees along the lines of what took place this year to Peyton Manning in Indianapolis.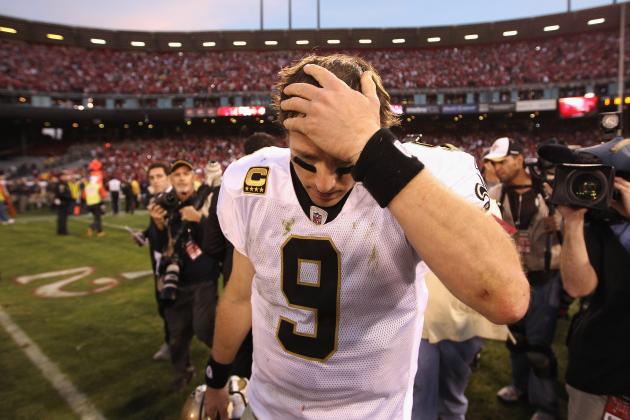 Ezra Shaw/Getty Images

Of course, anytime a team slaps the franchise tag on a player, they run the risk of that player rebelling and never showing up to play. Players hate the tag because it limits them in terms of long-term flexibility and forces them to have a career year multiple times.
Brees is unlikely to view it quite this way, but having been franchised once by San Diego, he may become easily frustrated and grow weary of hope that he will remain in New Orleans long term.
At 33, Brees is the oldest player in question and could easily be past his prime—though his play in 2011 would obviously suggest otherwise. He is likely on the decline and it wouldn't be unprecedented for a rapid decline to hit in 2012.
If that were to take place, the Saints would be paying top-five money for a player not producing anywhere near that level (obviously highly unlikely, but within the realm of possibility certainly). And in the case of injury, the Saints could end up paying top dollar for a player they are not receiving a return on.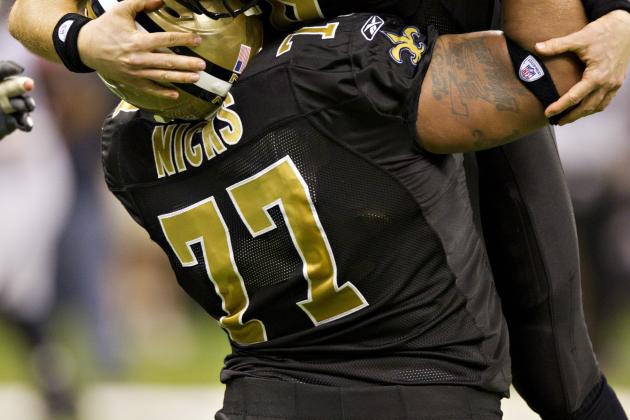 Wesley Hitt/Getty Images

Similar to Brees, franchising Nicks would mean the Saints would actually save money in 2012. Nicks is likely to demand the absolute top dollar among offensive guards in the entire NFL.
To retain him for a year at the median average of the top five would save the Saints a couple million dollars—in an offseason where they need to save every penny they can.
Even better, it would all but guarantee the Saints maintain the ever-important continuity along the offensive line that has helped them become the finest offense in the NFL. Paired with Jahri Evans, the Saints have best interior in the league.
Bringing Nicks back with a re-signed Brees would all but guarantee the Saints continue their dominance on offense—which would pretty much guarantee a return trip to the playoffs.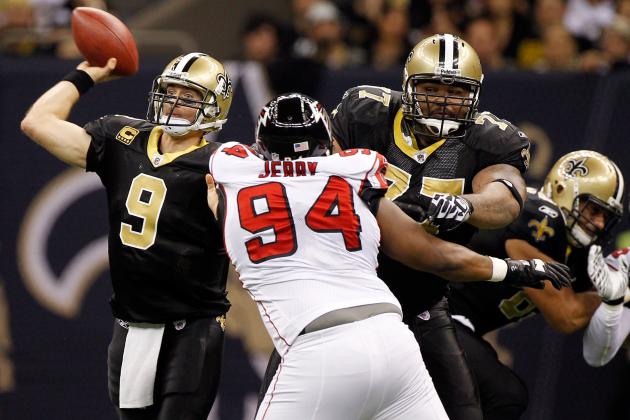 Chris Graythen/Getty Images

Nicks has by far been the most vocal about his desire to NOT be franchised. While my guess is that Nicks would eventually succumb and sign the tender at least by game No. 11, it is possible Nicks could outright decide to not play football in 2012.
Another con lies in the salary of Jahri Evans.
He is already the highest paid guard in the league. To pay him and Nicks the median means the Saints are paying two of the five highest salaries for guards in the league. There may be better ways to allocate the Saints financial resources than paying two guards top-five salaries (among guards).
If the Saints were able to sign Nicks to a long-term deal, they could likely come up with some creative ways to add some money through a signing bonus or holding funds to the end of the deal. Doing so would also give the Saints more financial freedom in 2012, which the franchise tag would not give New Orleans.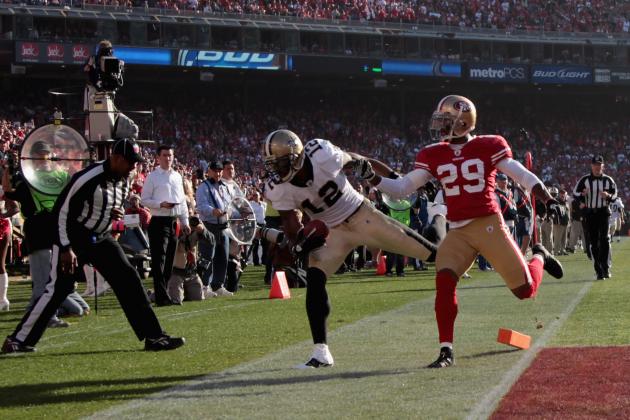 Jed Jacobsohn/Getty Images

Though Larry Fitzgerald blew up the average salary for wide receivers in the 2011 offseason, Colston would figure to be the cheapest player of the three to franchise. Because there are so many of them, and receivers are often deemed to be replaceable, they earn some of the lowest average salaries in the league.
Of course Colston is a must-keep for the Saints because he does things no other receiver in the league can come into New Orleans and replicate successfully.
Keeping Colston in New Orleans for one more year would give Brees and this offense one more year at its peak level before it becomes a predominantly run-oriented offense in 2013 (something likely to happen regardless of Brees' presence in the offense).
Carl Nicks is needed to bring this power-run era in, thus necessitating that he sign a long-term deal. And the Saints still want Brees even when they transition to a heavy run game because play-action will be of great benefit to that style of offense.
Last time I checked, Brees is pretty good in that kind of system.
It may sound odd, but the primary reasons to franchise Colston are a default to the other situations in play.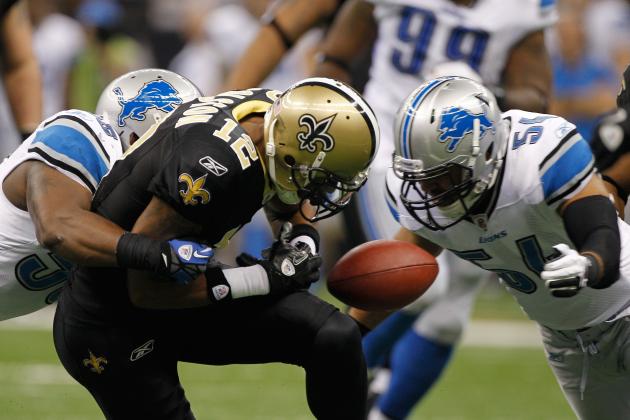 Chris Graythen/Getty Images

Of the three players in question, Colston's value is negated slightly by the returning talent at his position. Should the Saints decide to not re-sign Colston in any way, shape or form, they would almost certainly retain fellow free agent Robert Meachem.
Though Meachem doesn't bring the physical presence of Colston, he brings plenty of speed and explosion to the Saints offense.
In fact, if the Saints really do go to a more run-based offense in a year or two, Meachem would be by far the most important receiver in that transition because he is the best blocker and deep threat the team has.
Without Colston, Jimmy Graham would become the deep middle target and third down target Brees relies on. Even paying a top-five salary for Colston is unnecessary, given that Graham and Meachem can pretty much combine for the same production as Colston, especially going forward.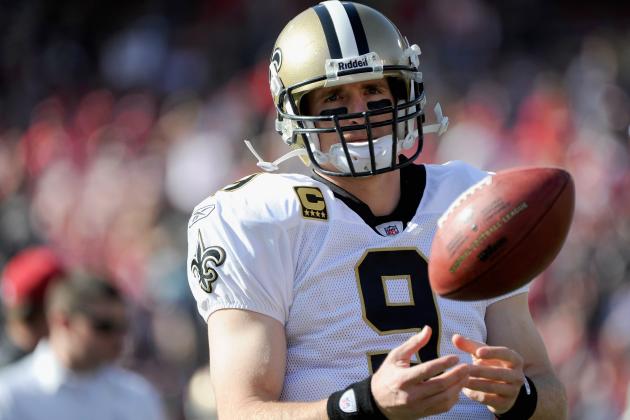 Thearon W. Henderson/Getty Images

...Drew Brees, if anyone at all.
Though great cases can be made for Carl Nicks and Marques Colston, ultimately the cost is likely the lowest to retain Drew Brees via the franchise tag. Sure, the Saints would be guaranteeing $18-20 million on one player by franchising Brees, but he is worth it.
Colston, as shown, can be replaced. But Nicks should garner a long-term deal, as should Brees eventually.
It's a close call, and I'm not even sold on my selection of Brees. So my question is, what say you?