NCAA Tournament Bubble Breakdown: Memphis vs. Texas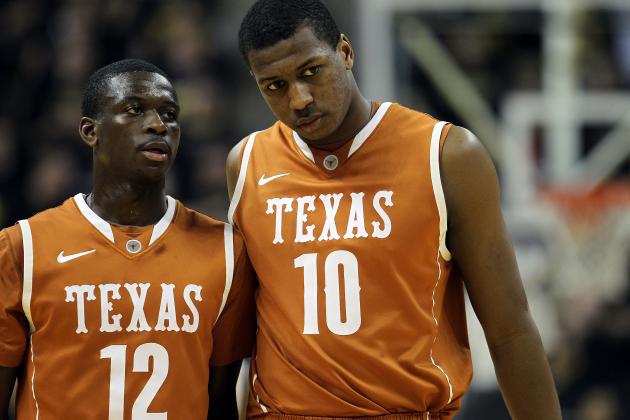 Jamie Squire/Getty Images

They nearly met last year in the NCAA Round of 32. Now, Memphis and Texas each finds itself amongst a group of teams fighting for their NCAA tournament lives.
At this time last year, Texas was still dominating the Big 12 and looked like a serious Final Four candidate. However, a few late-season losses dropped the Longhorns to a No. 4 seed and created a tough Round-of-32 matchup with Arizona. A one-point loss to the Wildcats ended Texas' season at least a week earlier than expected.
As for Memphis, it needed a run in the Conference USA Tournament to get back to the NCAAs after missing the tournament in 2010. After finishing just 10-6 in league play—historically not nearly a good enough record to earn an at-large bid—Memphis beat UTEP on their home floor in the C-USA Championship to steal the automatic bid.
UTEP got a bit of revenge this weekend for its loss to Memphis last March. The Miners beat Memphis on their home court, 60-58. Meanwhile, Texas is also coming off a home loss. The Longhorns were defeated by Baylor, 75-70, after holding a double-digit lead in the second half.
The losses by each have made them quite vulnerable NCAA bubble teams.
Which of the two teams is more likely to make it back to the tourney in 2012? Here's a look at the case for and against each team, including the records and RPI/SOS rankings of each listed below.
Memphis: 20-8 overall, 10-3 C-USA; RPI 27, SOS 24
Texas: 17-11 overall, 7-8 Big 12; RPI 55, SOS 17
Common Opponents: Rice (both won)
RPI information from realtimerpi.com, updated Feb. 23
Begin Slideshow

»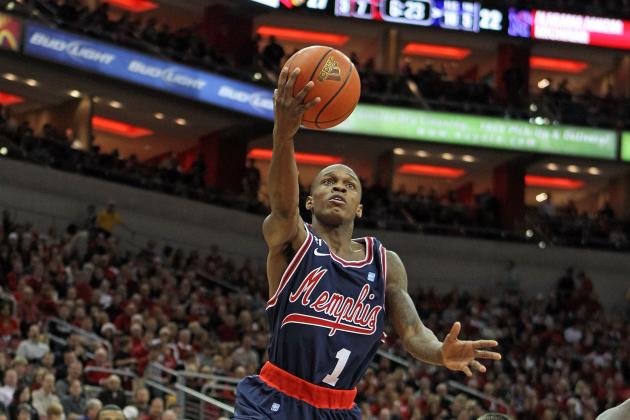 Andy Lyons/Getty Images

A Top 20 strength of schedule—particularly for a team from Conference USA—highlights just how many tough teams Memphis played early in the season.
Memphis faced Michigan and Georgetown in the Maui Invitational. It played Georgetown again in December as originally scheduled, along with Louisville and a tougher-than-expected Murray State team. The Tigers also faced Miami, Xavier and Tennessee twice (one of the games was in Maui).
Given the daunting non-conference schedule, Memphis fared respectably. While it didn't beat any of the best teams it faced, Memphis did beat Miami on the road and Xavier in a key game earlier this month. Those two wins should carry some weight, as both are also teams currently on the bubble.
In conference play, Memphis has been solid, if not outstanding. The only questionable loss the Tigers have suffered was against UTEP this past weekend. Before that, they had lost at Southern Miss and UCF—two teams in the hunt for tourney bids as well. Despite losing at USM, Memphis earned a split with the Golden Eagles by beating them at home back in January. With an RPI of 11, USM gives Memphis a quality win, which it can point to emphatically in its case for an at-large bid.
Combining that win with those over Miami and Xavier, along with no really bad losses, gives Memphis a solid case to make their way into the 68-team tournament field.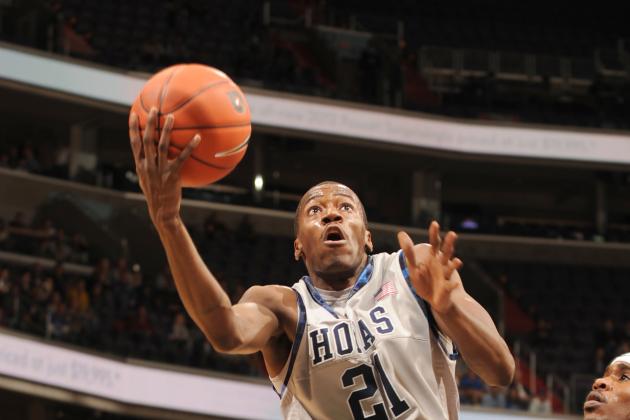 Mitchell Layton/Getty Images

Despite the high computer numbers, Memphis doesn't have an abundance of wins over teams in the RPI Top 50. The Tigers have two wins over Top 50 teams—Southern Miss and Miami—and an overall record of 2-6 against Top-50 teams. That mark may create a bit more doubt about Memphis' ability to compete in the NCAA tournament, where most likely, Memphis would have to face a top-50 opponent in their first game.
To extend the point above, Memphis has not demonstrated it can beat a surefire NCAA tournament team to this point despite numerous opportunities. A split with Georgetown, a win at Louisville or a win at home over Murray State would have given Memphis such a win that would help erase some of the doubt surrounding its status. However, coming up short in each such instance leaves the door open to being left out of the NCAA Tournament.
With Southern Miss being the only likely tournament team from C-USA, Memphis may not have another chance to prove itself in a big way over the final few weeks of the season.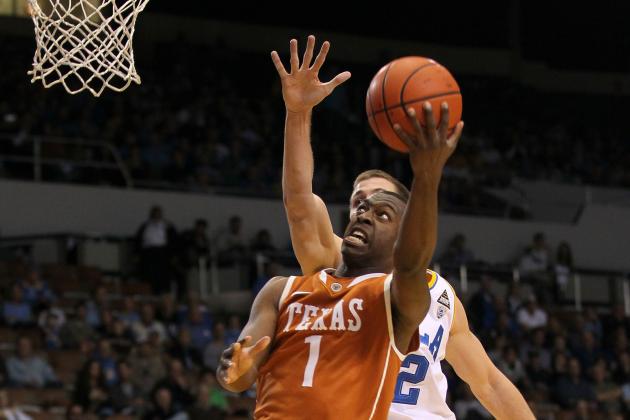 Stephen Dunn/Getty Images

Like Memphis, Texas has few questionable losses on its profile. Five of Texas' eight Big 12 losses are to Kansas, Missouri and Baylor—all Top-15 teams. Two of its other losses are to Iowa State and Kansas State—both likely NCAA Tournament teams at this point—on the road.
Conversely, Texas was able to beat both K-State and Iowa State at home to give itself two quality wins against likely tourney teams. While those two wins will certainly help the Longhorns' case, their best win came back in December over a really good Temple team. Temple seems to be a near-lock for the NCAAs at this point, making that win stand out a bit for Texas. Overall, Texas has three wins over RPI Top-50 teams, one more than Memphis.
Even in the games they've lost against the top teams in the Big 12, Texas has been very competitive. The Longhorns lost by a combined nine points in their home games against Kansas, Missouri and Baylor. They also lost by just five at Baylor a few weeks back. Its ability to challenge elite-level competition makes Texas a very appealing team to include in the big dance.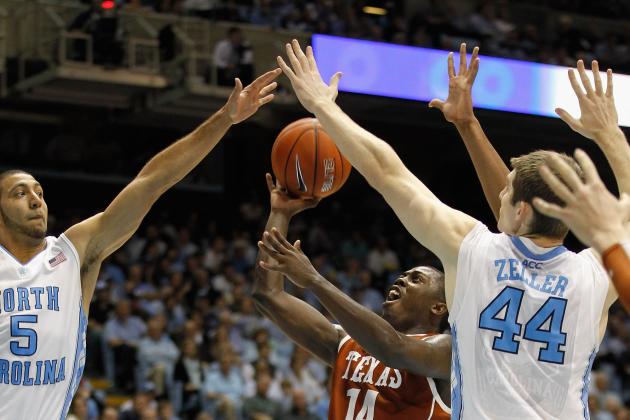 Streeter Lecka/Getty Images

Despite recent wins at Texas A&M and Oklahoma, Texas has not played very well away from home overall this season.
Texas has just three wins outside of Austin of all season, with only a win at UCLA prior to the recent road wins against teams near the bottom of the Big 12. Back in November, Texas lost back-to-back games in Newark, NJ against Oregon State and NC State, respectively. Those were definitely missed opportunities for the Longhorns to prove they could compete on a neutral court, as they would have to in the NCAA tournament.
Texas did not play a particularly challenging non-conference schedule, giving it less wiggle room in Big 12 play. Outside of North Carolina and Temple, Texas did not face any RPI Top-50 teams outside the conference. For a team who normally plays a pretty challenging non-conference schedule, Texas may not have quite enough to show for itself to make up for a pretty mediocre performance in the Big 12.
The only remaining game on Texas' regular-season schedule that provides it the chance to prove something is at Kansas. Assuming they don't win that game, the Longhorns may have to win at least one game in the Big 12 Tournament against a team in the upper-half of the league in order to make a better case than they have now.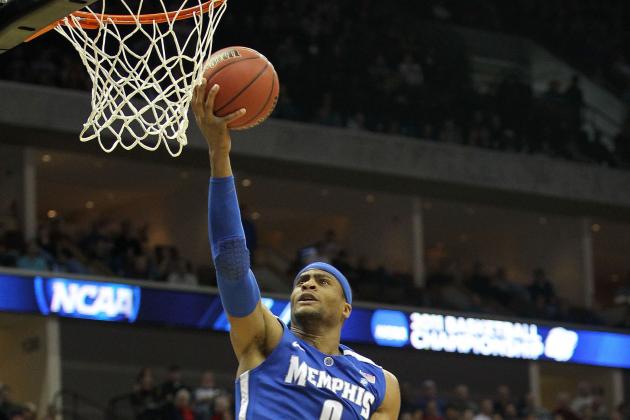 Ronald Martinez/Getty Images

In a few ways, Memphis and Texas stack up much the same.
Each has three different quality wins, with one of those over an RPI Top-20 team. Similarly, each has avoided any really damaging losses. Also, each team came up short in their numerous chances against the toughest teams on their schedule. That means the often-required signature win has eluded each team to this point.
Overall, the slight edge has to go to the team with the tougher non-conference schedule, and a bit better play on the road to this point. That team is Memphis.
However, Memphis does have a couple tricky upcoming games on their schedule. Games at Marshall and Tulsa down the stretch, along with a home game with UCF, will give the Tigers a chance to play their way in.
Texas, meanwhile, only has a game at Kansas left on the regular-season schedule, with which it can significantly boost their NCAA hopes. Barring an extremely rare home loss by the Jayhawks, the Longhorns will have to do some serious damage in the Big 12 Tournament to earn their way in to the field.
Other NCAA Tournament Bubble Breakdowns