San Francisco Giants: 5 Players to Watch During 2012 Spring Training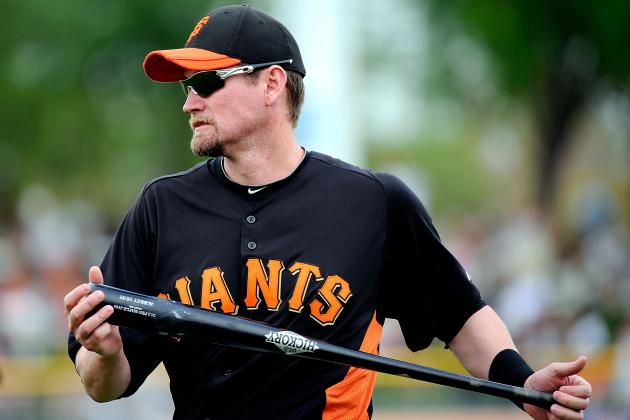 Kevork Djansezian/Getty Images

For the San Francisco Giants, 2012 Spring Training can be summed up by two words: team success.
Bruce Bochy and the Giants' front office must honestly assess how the players on their roster will collectively make the entire team successful.
Last year was a prime example of how a patchwork of veteran players having disappointing years combined with inexperienced talent leads to failure.
This season they must avoid such a situation.
With players coming off of injuries, new additions and young players who are now more comfortable in the majors, the Giants are better prepared for their 2012 campaign than they were for 2011.
As always, though, there are particular aspects of the team that are worth paying closer attention to than others.
Here are five Giants players to watch during Spring Training this year:
Begin Slideshow

»
Kevork Djansezian/Getty Images

Buster Posey's return from injury is not just the biggest storyline for the Giants; it is one that will continue to be covered nationally.
How well his right ankle holds up during games and recovers after them has ramifications across the National League.
Over the next month and a half, Bruce Bochy and his staff must closely examine and decide how to best use the 2010 NL Rookie of the Year.
In a best case scenario, Posey's ankle will allow him to consistently play catcher for a majority of the season. However, if for some reason he cannot do this, it will have consequences for other players and the Giants' season.
Posey's bat is too valuable to not consistently have in the lineup, so Bochy must find ways to work him in while also best serving the team.
This spring, expect to see Posey play a mix of catcher and first base while continuing to bat in the middle of the order.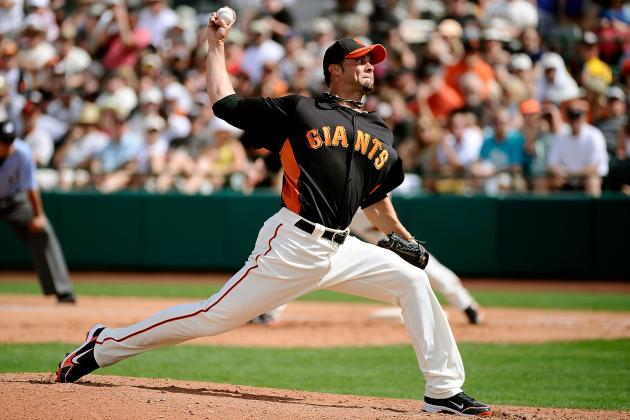 Kevork Djansezian/Getty Images

Until yesterday's reports of his back strain, there was unlikely to be much attention paid to Ryan Vogelsong this spring.
After last year's 13-7 performance with a 2.71 ERA, as long as he didn't implode in Scottsdale, many people would wait until the start of the regular season to see if he could repeat it.
With the injury, though, there will be immediate scrutiny.
As long as he is able to make enough starts and throw an adequate number of pitches to ready his arm for the season, there is nothing to worry about. If he misses significant time, though, the Giants may be forced to begin their year at less than full strength.
He is not Tim Lincecum, Matt Cain or Madison Bumgarner, but Vogelsong helps make the Giants' starting staff one of the best and deepest in baseball.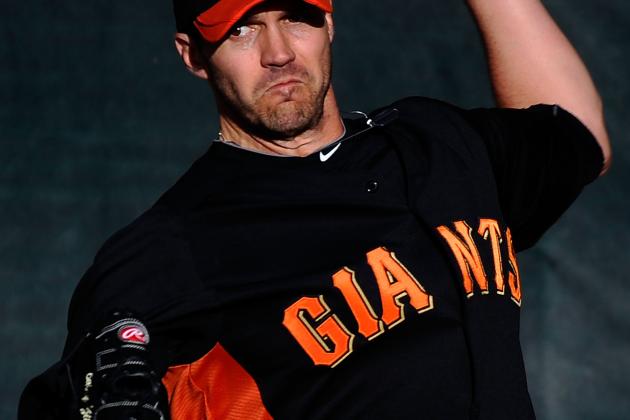 Kevork Djansezian/Getty Images

After the trade of Jonathan Sanchez last November, Bruce Bochy stated in no uncertain terms that coming into Spring Training Zito would be the fifth starter.
The question is: Can he earn it?
Regardless of Bochy's statement, Zito needs to have a strong showing in Scottsdale for the psyche of himself, the fans and the organization. As the fifth starter, he does not need to be brilliant; he just needs to be average.
If he can consistently provide them with five plus innings and allow around three runs per game during the season, he would be doing the job.
When he is earning nearly $20 million, it seems ridiculous to have that expectation, but it is exactly what should be required of him. A strong performance in spring should lend itself to attaining that goal.
Kevork Djansezian/Getty Images

After Aubrey Huff's disappointing 2011 season, there is going to be a competition for the Giants' first base job this spring. Belt is clearly the future at first base, while Huff will have strong consideration because he is in the second year of his $22 million contract.
This, however, could be Belt's position to lose.
If he comes out and has a strong spring, as he did last year, the Giants will have no other option than to give him regular playing time. Last season, because he was a rookie who struggled at times, they bumped him up and down from Triple-A Fresno.
This year, they cannot afford to do the same.
As part of their future, Belt needs to get regular playing time and at-bats. If he showcases himself well this spring by making consistent contact and hitting with power, he will force Bruce Bochy to do exactly that.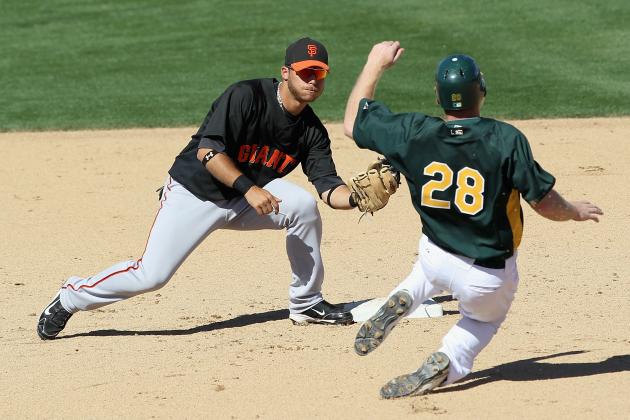 Christian Petersen/Getty Images

Crawford is another young player the Giants will be paying close attention to in Scottsdale. However, unlike Belt, Crawford is being given a starting job from the outset.
So long as he can capably handle himself at the plate, the shortstop position will be his.
His hitting development, though, is far from a foregone conclusion. In nearly 200 at-bats last season, he hit just .204 with a .288 OBP.
In February and March, he needs to not only show that he has stronger bat control, but also better pitch recognition. If he does that, then he will be a valuable contributor in April through September