Stanford Routt: Breaking Down the Kansas City Chiefs' Free Agent Signing
February 20, 2012

Bob Levey/Getty Images
According to multiple reports, the Kansas City Chiefs inked recently released cornerback Stanford Routt to a three-year, $19.6 million deal on Monday. 
Released just 11 days prior by the Oakland Raiders, Routt picked the Chiefs over the Cincinnati Bengals and Buffalo Bills.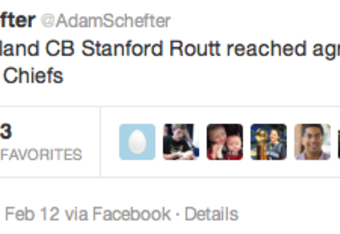 While NFL free agency doesn't begin until March 13, the Chiefs were able to sign Routt because his contract was terminated by the Raiders. Players with expiring contracts have to wait until the start of free agency.  
Let's breakdown what Routt's signing could mean moving forward:
Brandon Carr gone?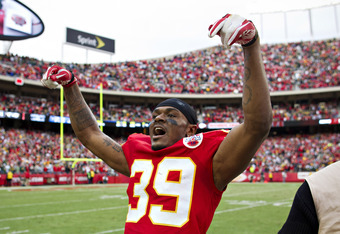 Wesley Hitt/Getty Images
The Chiefs' initial interest in Routt seemed odd, mostly because Kansas City had its own valuable free agent cornerback to deal with in Brandon Carr. At just 25 years old, Carr represents a younger, and arguably better, player at a premium position.
But now that Routt has signed on the dotted line, it doesn't look like the Chiefs will be actively pursuing a new contract with Carr. He'll hit the open market and should command top dollar. 
Why Routt?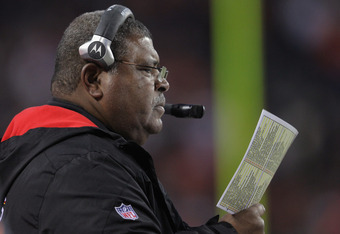 Doug Pensinger/Getty Images
Casted off by a division rival after leading the NFL in penalties last season, Routt might have a red flag or two associated with his name.
But consider the fit in Kansas City: Under Romeo Crennel, the Chiefs run a press-man look that puts a lot of pressure on the cornerbacks. Routt fits the mold and has played his share of that defense. 
Franchise tag?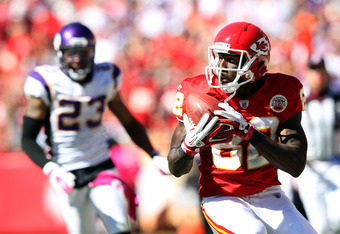 Jamie Squire/Getty Images
While Carr looked like a viable candidate to be tagged before this signing, that possibility now looks remote. The Chiefs should be in a position to give it to receiver Dwayne Bowe, who represents the team's other big-name free agent.
Giving it to Carr would tie up a lot of money in the cornerback position, and Bowe would likely be on his way out of Kansas City. This way, the Chiefs retain a solid one-two punch at cornerback and can keep Bowe around with the tag if a long-term deal isn't in place soon.