NASCAR Budweiser Shootout: 10 Bold Predictions for the Weekend at Daytona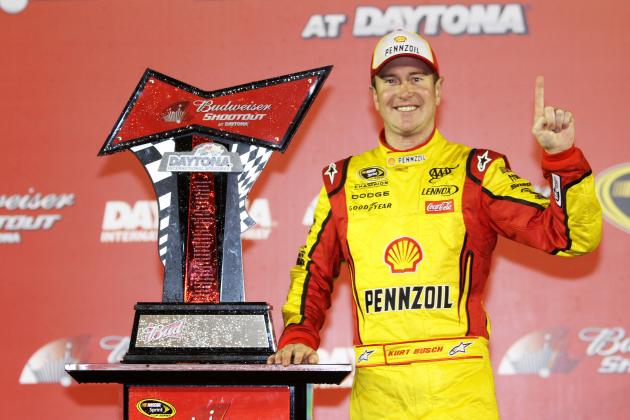 Jerry Markland/Getty Images

After the season finale last November in Homestead, NASCAR fans will finally get to hear the roar of the engines this Saturday night in Daytona after the two-month offseason.
The 2012 NASCAR season will begin with an exhibition race, the Budweiser Shootout, that will feature a lot of drivers wanting to shake their disappointments from 2011 for a brighter 2012 season.
In addition to the past qualifying procedures that were put in place in 2010, the field for this year's race will be expanded, as the top 25 teams in points will receive automatic bids into the Shootout along with any other Daytona winner, either the 500 or the Coke Zero 400, will be eligible to participate in the race Saturday.
With this year's NASCAR season kicking off in style Saturday night under the lights in Daytona, the following slide show will take a look at 10 bold predictions for the 33rd running of the Budweiser Shootout.
Begin Slideshow

»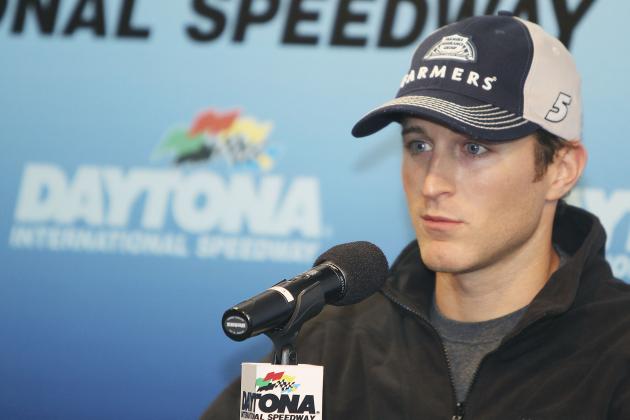 Jerry Markland/Getty Images

As the former Rookie of the Year begins his first season with Hendrick, Kasey Kahne will have a little trouble in his first start, as he moves from the Red Bull Racing team to take over the number 5 Chevy from veteran Mark Martin.
Even though he started out rough, I expect Kahne to improve on his 14th place finish in the final 2011 standings, as he'll have the backing of a strong team with great resources like Hendrick.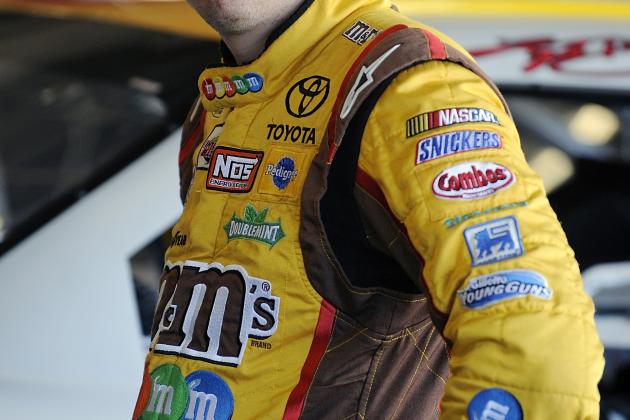 Jared C. Tilton/Getty Images

As some NASCAR fans pick themselves off the floor from reading the title of this slide, I'll expand on my prediction for the driver of the number 18 Toyota Camry.
Following getting parked for the Texas race last November, Kyle Busch should be on his best behavior, so he doesn't feel the wrath from his team owner Joe Gibbs or any one of the NASCAR higher-ups.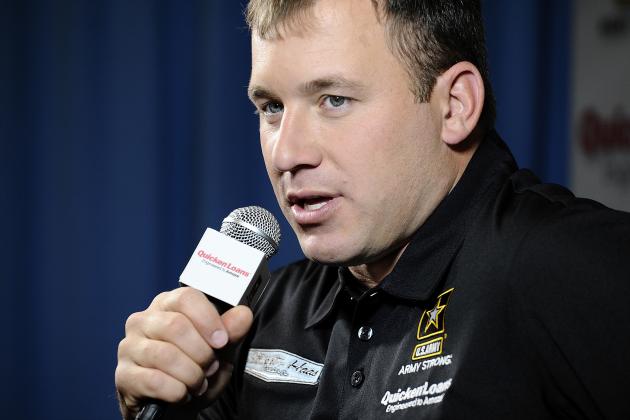 Jared C. Tilton/Getty Images

After winning his third NASCAR cup title last season at Homestead, there is a good chance that a lot of NASCAR fans would pick Tony Stewart to win his second Budweiser Shootout of his career, Saturday night.
Even if there's a lot of people picking Smoke to win this weekend, I believe Ryan Newman will have a better night this Saturday, as The Rocket will do his best to shake his poor performances as of late at Daytona and bring in his Chevy home with a better finish than his boss, Stewart.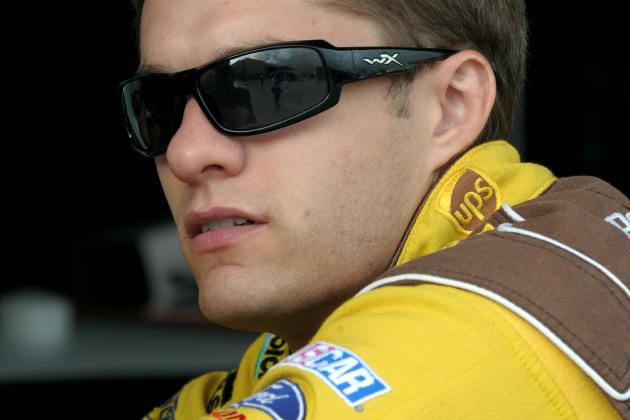 John Harrelson/Getty Images

After being cut by Roush/Fenway this past offseason, David Ragan will make his bosses at his former team sorry they cut him loose in addition to making his new bosses at Front Row Racing very happy as the new driver of the number 34 Ford will outlast all of his past teammates in this Saturday's Budweiser Shootout.
Jared C. Tilton/Getty Images

Following his signing a new three-year deal with MWR to take over the number 15 Toyota, Clint Bowyer will make a good first impression for owner Michael Waltrip right off the bat this season. Bowyer will take Waltrip's old car number to a top-five finish at a place where he's had a some solid performances in his short NASCAR career.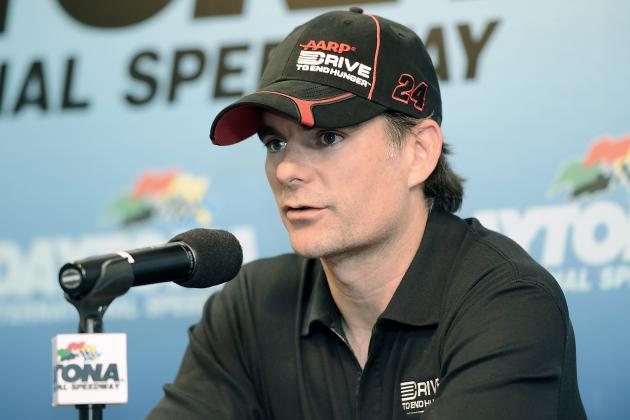 Jared C. Tilton/Getty Images

With Jimmie Johnson failing to win his sixth straight championship last season, the armor that most NASCAR fans was bulletproof found a weakness in 2011, as Tony Stewart took home the Sprint Cup trophy for a third time in his career.
To add to the disappointment for the number 48, Jeff Gordon, co-owner of the Lowe's team, will have a better night at Daytona than Johnson. The two-time Budweiser Shootout and three-time Daytona 500 winner will bring his Chevy with a better finishing position than the six-time champion.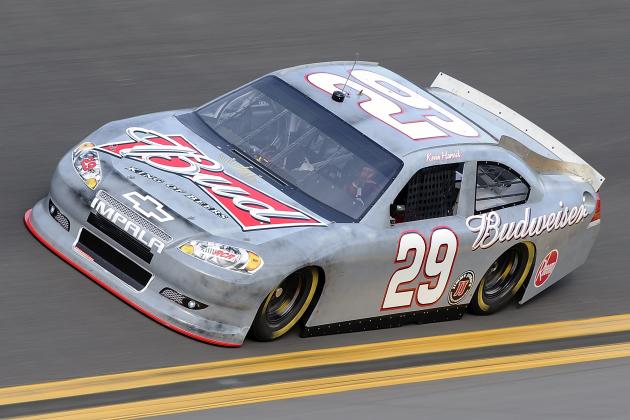 Jared C. Tilton/Getty Images

After being one of the racers during the 2011 season, Kevin Harvick will continue his strong performance after finishing third in the Chase last fall by bringing his number 29 Budweiser Chevrolet home with another top-10 finish Saturday after 19 of them last season.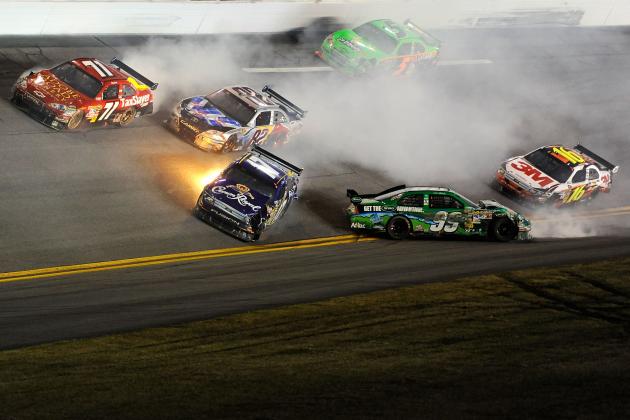 John Harrelson/Getty Images

While there are some casual fans of racing in general that only pay attention when there are wrecks among the participants, the Budweiser Shootout will not be a race for them to tune in this Saturday night.
With a smaller field than the Daytona 500 or the Coke Zero 400 in July, the Speedweeks exhibition race will not feature the massive pileup of stock cars known as the "Big One." But you should expect to see some tight racing toward the of the end that Daytona is known for over the years.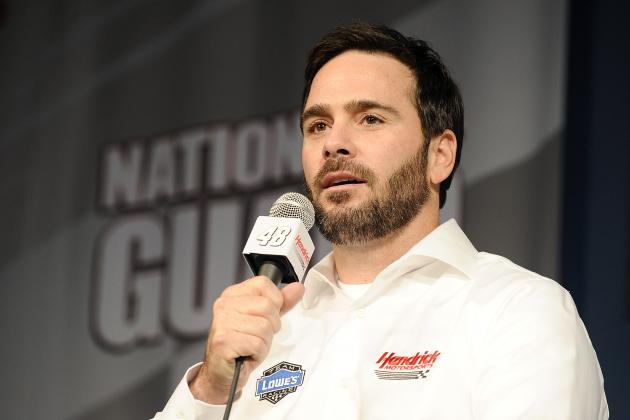 Jared C. Tilton/Getty Images

Even though this prediction stretches from the Budweiser Shootout to the finale in Homestead this November, the six-time champion, Jimmie Johnson, will begin his march this Saturday to winning his sixth Sprint Cup Championship in seven years this season, as Johnson inches one step closer to seven-time-champion racing legends, Richard Petty and Dale Earnhardt.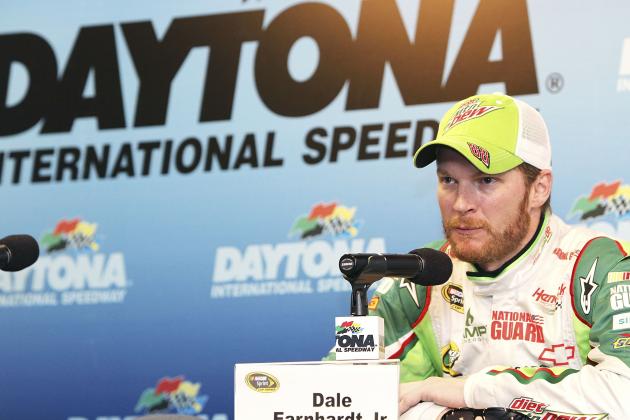 Jerry Markland/Getty Images

Did you hear that dull roar outside of the building you're sitting in as you read this article?
That was Junior Nation celebrating that I picked their favorite driver, Dale Earnhardt, Jr., to take his number 88 Chevrolet to victory lane this Saturday at the conclusion of the Budweiser Shootout.
After an extremely poor 2010 season in the point, Dale Jr. bounced back in a big way last season by making the chase and jumping 14 spots in the final standings to seventh to end the 2011 season.
Chris Humphrey is a Featured Columnist for Bleacher Report. You can become a fan of his on Facebook and follow him on Twitter @_CBH_.