Randy Moss a Dallas Cowboy? Ridiculous but Entertaining Offseason Ideas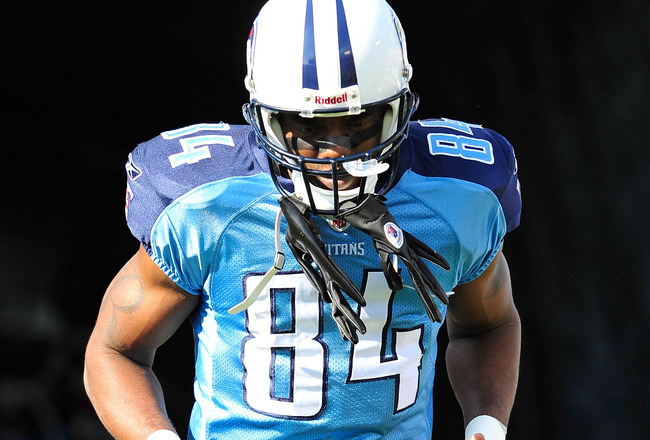 Grant Halverson/Getty Images
Everything is bigger in Texas, and that includes the press and hype during the Dallas Cowboys' offseason. After a disappointing end to the 2011 season, the Cowboys are looking for a huge offseason to push them back into the playoffs in 2012-13.
No matter what Jason Garrett and Jerry Jones decide upon during the offseason, America's Team will be watched. Whether they make all the right moves or completely off-the-wall moves, everyone will be questioning and debating the Cowboys' offseason.
There are few moves the Cowboys could make that would intrigue their fanbase more than any other season. These are not suggestions or predictions. These are ridiculous moves that would make the Cowboys offseason more entertaining than usual in Dallas.
Sign Randy Moss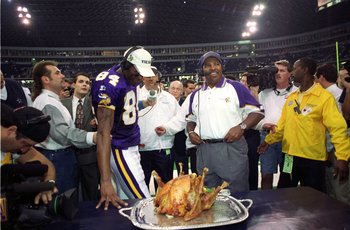 Stephen Dunn/Getty Images
Pull your No. 84 jerseys out. Randy Moss has decided he is coming out of retirement and stated his intentions to return for the 2012 NFL season. The question is, what team would be willing to take a chance on the 35-year-old receiver?
Maybe Jerry Jones would finally break the Randy Moss Curse he started in 1998 when he passed on Moss because of his off-the-field issues. Jones may finally want Moss on his team instead of watching him dominate the Cowboys.
Jones has the ego to make this move even with Miles Austin and Dez Bryant under contract. Imagine Jones calling Moss and asking him if he wants to come out and play for some "straight cash, homey."
Randy Moss can still play football when he wants to. NFL teams will just have to find out how long he really wants to.
...and Terrell Owens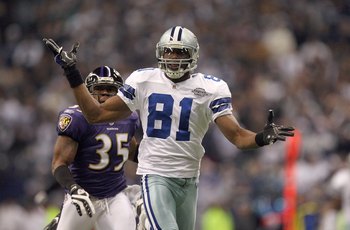 Ronald Martinez/Getty Images
Imagine the Cowboys have already signed Randy Moss. Then Jerry Jones realizes there is another former NFL star on the market. A star who has stated he wanted to retire as a Cowboy. After signing Moss, Jones decides the only addition better than Moss would be signing Terrell Owens to play opposite of him, creating the most accomplished receiving tandem in history.
Jones then trades away Dez Bryant and Miles Austin. With Moss and TO on the Cowboys, they might as well trade away Jason Witten as well because no one else is receiving passes thrown in their direction.
Aside from the fact that this would most likely cripple the Cowboys franchise for years to come, it sure would be entertaining to watch unfold.
Sign Peyton Manning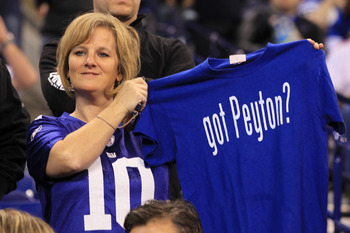 Scott Halleran/Getty Images
Jerry Jones has never shied away from big-name free agents and he has never shied away from controversy. This is the man that fired Jimmy Johnson after back-to-back Super Bowl titles.
Jones decides that Tony Romo is the problem in Dallas, ships Romo out of town and signs Peyton Manning to bring him a Super Bowl title. Manning is arguably the most popular player in the NFL and Jones loves shiny objects.
Trading Romo and signing Manning would create the most controversial offseason since Jones fired Tom Landry.
Name Jimmy Johnson GM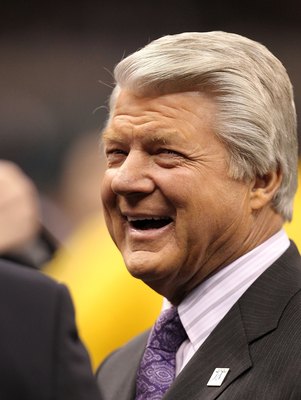 Ronald Martinez/Getty Images
Speaking of Jimmy Johnson, Jerry Jones stated that he is included in the changes the Cowboys need to evaluate during the offseason. The Cowboys have not appeared in the Super Bowl since Johnson was allowed to shop for the Cowboys' groceries.
Jones realizes this fact and begs Johnson to come back to Dallas as the general manager. Johnson returns to help his friend Jason Garrett find the right personnel for a Super Bowl run.
The reunion, and likely fallout shortly after, between Jones and Johnson would be nothing short of epic.
Sign Every Top Free Agent
Streeter Lecka/Getty Images
Jerry Jones decides to empty his checkbook, max out his credit cards and sign every free agent he can find. Carl Nicks, Mario Williams, Cortland Finnegan, Calais Campbell, Jermichael Finley, LaRon Landry and others are all signed to huge contracts.
Jones finally goes crazy and attempts to pull a George Steinbrenner, signing every free agent he can find to huge contracts attempting to purchase a Super Bowl ring.
To top off the free-agency period, Jones signs Vince Young as Tony Romo's backup to name the team "The Dream Team—Take Two."
Sign LeBron James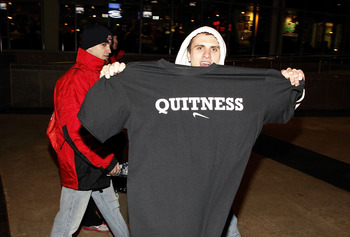 Gregory Shamus/Getty Images
June rolls around and camp starts for the Dallas Cowboys. During this time, LeBron James struggles so badly in the fourth quarter of another playoff series that he is not sure he can take all the criticism (this is probably the most likely part of this article).
Knowing the Cowboys need to be more efficient in the red zone, Jerry Jones picks up the phone and calls the lifelong Cowboys fan. Jones convinces James that his desire to be the best-known athlete of all time does not limit him to playing basketball.
Jones opens his checkbook and signs James to play receiver. James becomes the next two-sport athlete on the Cowboys and brings even more attention than Deion Sanders did.
Keep Reading

Dallas Cowboys: Like this team?