Jeremy Lin: Why Jason Whitlock Must Keep His Mouth Shut Following Lin Apology
February 12, 2012

Rob Carr/Getty Images
Jeremy Lin has become one of the best stories of the lockout-shortened NBA season, but his recent string of success with the New York Knicks was marred by the reckless tweeting of FOX Sports columnist Jason Whitlock.
After being forced from his hole in the wall, Whitlock formally apologized via column on FOX Sports almost certainly at the recommendation of his bosses. While genuine remorse would have helped, nothing the national columnist can say now will make what he tweeted and what it revealed about him as a man any better.
As someone who was a fan of Whitlock's before this incident, I knew to expect an eclectic mix of humor and facts. It's something I had actually looked forward to in the past.
Not anymore.
This is the tweet that started all of this mess: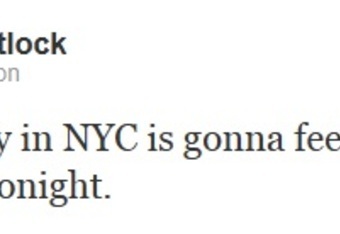 This joke wasn't witty and well played, it was lazy and racist.
I was yelled at yesterday because of my outrage over this tweet, but let's be honest folks: Twitter has become more than just a platform for social conversations with friends; it's a place that newsmakers and reporters share facts and information.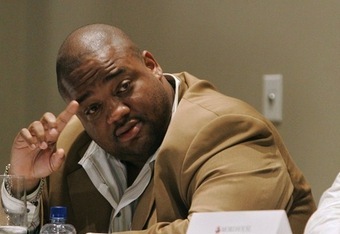 While there is no code of conduct for the free-spirited Internet, the people paid to work for a company and represent it need to consider that Twitter is an extension of their columns.
Allowing a racist tweet like that go across your computer and thinking that it was OK to publish is bad enough, but look at the damage it has caused to FOX Sports and the attention it stole from the true hero in this story, Jeremy Lin.
I'm all about having fun with jokes and letting our hair down at times, but doing it on Twitter is not the time for a national columnist to do it—especially if it's racist.
Since I expected more from Whitlock, that makes me look like a fool as well, and I hate that feeling. I will follow Whitlock on Twitter in case he breaks actual news, but I will never respect him the way I did before.
That's honestly a shame.
Check back for more on the National Basketball Association as it comes, and check out Bleacher Report's NBA Page to get your fill of all things basketball.