Jeremy Lin: New York Knicks' Linsanity Has Jason Whitlock Forgetting His Manners
February 11, 2012

Chris Chambers/Getty Images
If you don't know who Jeremy Lin is yet, you need to climb out from underneath the rock you have been living under and enjoy the phenomena that the New York Knicks have sitting under their nose.
Everyone was talking big-time trade before Lin hit the floor, now everyone thinks it's all sunshine and smiles in NYC. All this "Linsanity" also has normal people forgetting their manners and morals.
The undrafted and waived Harvard grad has become a star in the NBA, almost overnight. While his stellar play has inspired many people who almost gave up on their dreams, it has also spurred a craze of forgetting that racism shouldn't be accepted.
Fox Sports columnist Jason Whitlock shared his thoughts on Twitter: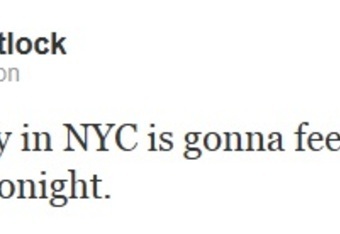 As much as I am a fan of Whitlock's work, and I am, this is not something the Fox Sports columnist should be writing. He is witty and smart, but this joke felt lazy and racist.
It was.
Whitlock wasn't alone, though. While ESPN was broadcasting the Knicks vs. Los Angeles Lakers game last night, a fan lifted a yellow sign. It Read "The Yellow Mamba."
Washington Post sports columnist Mike Wise is reporting on Twitter about a sign that had been deemed non-PC by many fans and analysts: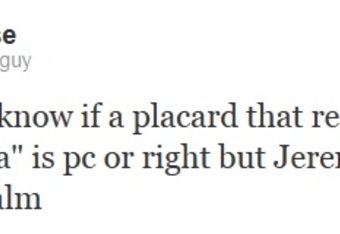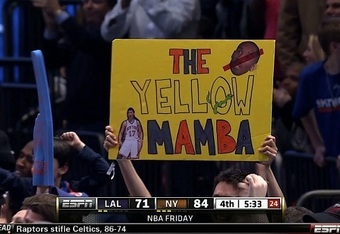 Wise is 100 percent right about Lin having the crowd in the palm of his hand because New York is loving the Harvard grad. While he hasn't started but three games in the NBA, he has 89 points. That's more than he has for the rest of his young NBA career combined.
With all of that said, it doesn't excuse the blatant racism with Whitlock's comments and even the sign. It may not be the most racist of signs, but the poster board felt just as lazy as the Fox Sports analyst's tweet.
Lin is an amazing story of determination and overcoming obstacles that not only could be an inspiration to people of Asian descent, he could be a role model for anyone that had a dream that didn't come easy. Hard work does pay off.
#Linning
Check back for more on the National Basketball Association as it comes, and check out Bleacher Report's NBA Page to get your fill of all things basketball.