The New Jersey Nets are currently sitting on the fence between getting back in the top of the Eastern Conference or going back to the bottom of it.
The Nets have been without their young starting center, Brook Lopez, all season. He broke his foot in the final preseason game against the Nets. This came at a very unfortunate time as the Nets and Magic were in constant contact regarding a trade that would center around Dwight Howard and Lopez.
The Magic have been intent on keeping Howard as long as they can, in hopes that they can keep him in Orlando. However, Howard has expressed that he wants out, and the Nets are atop his wishlist.
The Nets have their star player in Deron Williams but could potentially lose him in free agency if they cannot satisfy some of his needs and interests. One of those interests is playing with Howard.
The Nets will have to give up Lopez if they want to acquire the Magic's star center in a trade before this seasons trade deadline.
However, putting the Howard trade talk aside, the Nets currently are only a few games out of the eighth spot in the Eastern Conference. Having Lopez back would add a potential 20-point, 10-rebound player to the lineup and could be enough to get them into the playoff hunt.
Yet the Nets do not seem to be in a rush to get Lopez back and are yet to set an estimated return date. This could be a strategy by the Nets in order to get Howard. Sounds ridiculous right? However, with Lopez out, the Nets' chances of winning go down. This then makes their draft picks more valuable for the Magic.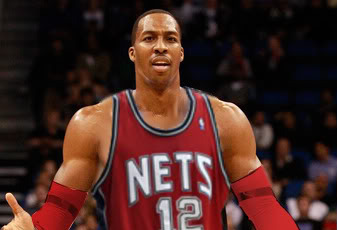 If the Nets milk Lopez's injury and stall his return until close to the March 15 trade deadline, they will lower the chances of Lopez possibly getting injured again. If he does return and for some reason gets hurt again, the Nets will be out as a trade option for the Magic.
Lopez has proved that he is a solid young center with plenty of upside. At 23, he is one of the best scoring centers in basketball. He has averaged 17.4 ppg in his career and last season he averaged 20.8 ppg. The Nets don't have much more to prove about Lopez's value for the Magic. However, if Lopez struggles when he returns his value will go down and could hurt the Nets chances of acquiring Howard.
The goal of this season for the Nets was doing what they can to prove to Williams that he should stay with the team as they move to Brooklyn. Lopez is the centerpiece for any trade that will bring Howard to come play alongside Williams, and the Nets could be using Lopez's injury to their advantage.