10 Reasons Stuart Pearce Must Not Succeed Capello for England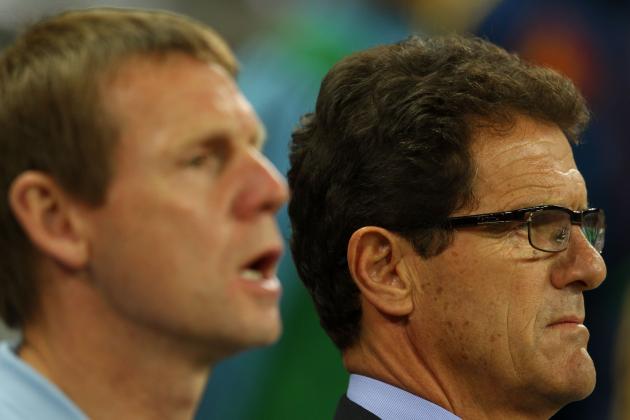 Alex Livesey/Getty Images

It's not surprising that the FA have asked Stuart Pearce to manage England in the match against Holland. It is significant that he will be "minded" by Sir Trevor Brooking.
The FA manages to infuriate everyone given enough time. Just like rugby, football has a bunch of amateurs governing a game for highly-paid professionals.
Just like rugby, England will have to have a caretaker manager, and probably for some time. And, also like English rugby, the caretaker's name is Stuart.
The problem is, the FA is also sadly predictable and has shown itself incapable of picking the right manager time after time.
Now, I am of the view that Sven-Goran Ericksson was one of our better managers, but once the anti-foreigner bandwagon began to roll in the media, there was no stopping it. Sven didn't help with his public dalliances. Fabio took far too long to learn English, and even longer to learn from his mistakes.
So once again, we have a massive "appoint English" clamour, and once again, the FA insists the new man (or woman) may not be English. (Sorry, must be non-gender here, because of course, Hope Powell is qualified for the job and also knows how to beat Spain and lose to Germany.)
The nightmare scenario is that the FA takes too long to make its mind up (or to persuade the favourite candidate), and Pearce coaches England to several successes and gets the job by default.
It is already worrying that David Bernstein was so clearly moved by Stuart's readiness to be caretaker manager. It would also take a lot to persuade me that he hasn't been "serving an apprenticeship" at Capello's elbow.
OK, so there will be a national groan if he became England's permanent manager, and somewhat worryingly, he is already employed by the FA and would not have a Board to persuade to let him go and would come a darn sight cheaper than Capello—or even Redknapp.
So why should he not get the job?
Begin Slideshow

»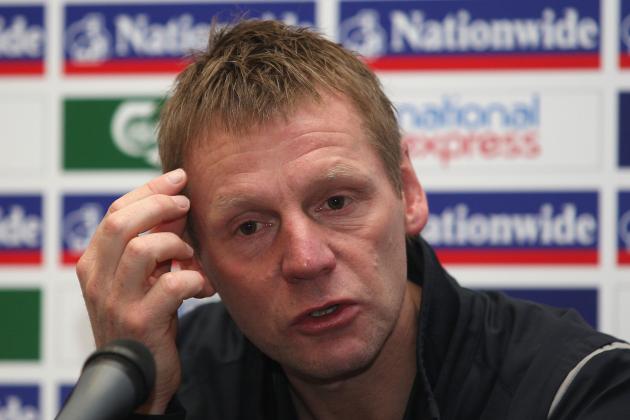 Hamish Blair/Getty Images

Stuart Pearce has never managed a full international team. He's never managed a top club side. (City were mediocre while he was there in the middle of a run of five in five years and 17 in the period that Sir Alex has managed United.)
He may have played over 70 times for England, including captaining the side, but he never won anything. In fact, he contributed to them losing to Germany in 1990—England's best chance to win since 1966.
He's similarly taken the U-21s to the brink of success only to see them crash out because of tactical errors. Frankly, he's best left where he is.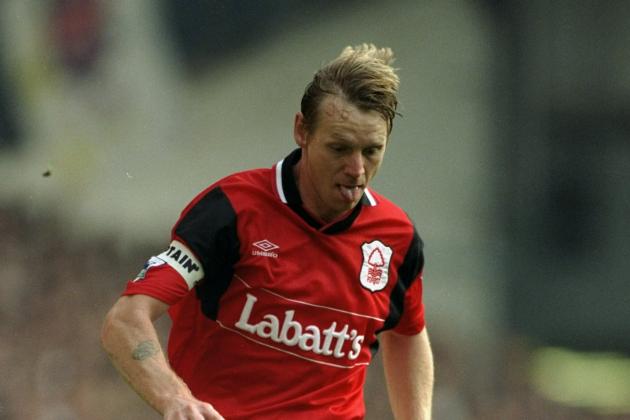 Mike Hewitt/Getty Images

Brian Clough signed Pearce for Forest. Martin O'Neill was a teammate. The similarity ends there.
While O'Neill has gone on to be a highly successful manager and a serious candidate to succeed Sir Alex Ferguson or Fabio Capello, Pearce stumbled through club management to end up managing the England U-21s.
So OK, he was handed a bit of a "poison chalice" when he took over from Frank Clark as caretaker manager at Forest. Nobody could replace Cloughie. Clark tried and had a small amount of success, but Pearce's regime accelerated a downhill slide.
It may have come too soon for Pearce, but the thing is, everybody can say no. His first attempt to pick a team was disastrous because he failed to notice he hadn't selected a goalkeeper. He did win manager of the month in January 1997, but Forest were relegated anyhow.
Pearce went back to playing, moving on to Newcastle and Manchester City, which seems to sum up his enthusiasm for management.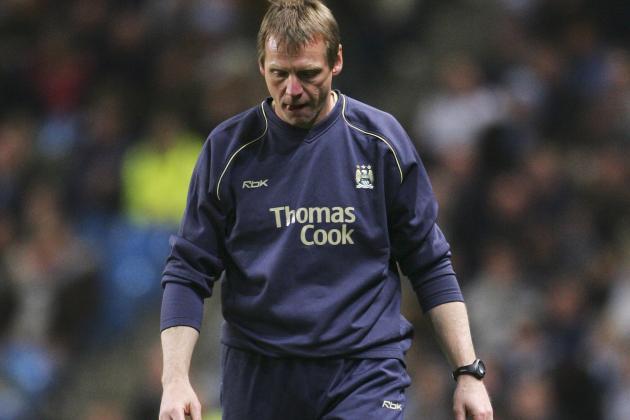 Alex Livesey/Getty Images

This is where the omens begin. Pearce finished his playing career at City and then joined Kevin Keegan's coaching team. When Keegan left the club, Stuart was given the job of caretaker manager (sounds familiar).
After a successful run, he was given the job on a permanent basis (oh dear, no). Unsurprisingly, City fell away.
The following season, 2005/6, started quite well, but again, City fell away, losing nine games out of 10 and finishing 15th. About this time, Pearce began to be linked with the England job as successor to Sven Goran Ericksson. (Worried yet?)
He remained at City the following season, which was so poor that they scored only 10 goals at home in the league and narrowly missed relegation. He was sacked at the end of the season.
But the FA know a winner when they see one, and even before his departure, he had been appointed as England U-21 coach at a time when the FA believed that there should be a chain of succession in England management.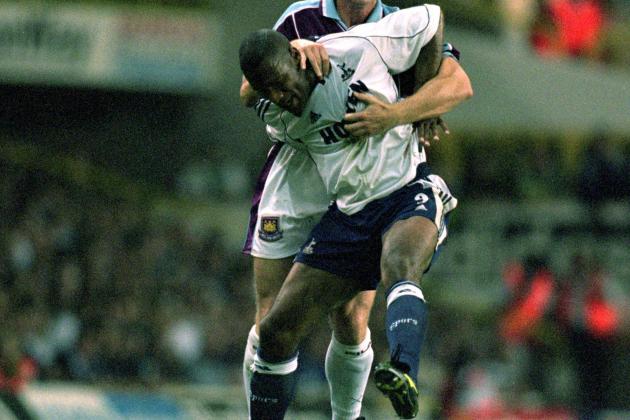 Phil Cole/Getty Images

"Psycho" may have a passion, determination and drive to win, but he's never won any trophy of significance—at any level—for club or country.
It's not his fault, but, as with Phil Neville, if you're good enough to get into the team, the team isn't good enough.
And if you're good enough to manage it, never having won anything, you're never likely to win anything. Why? Because winning is a habit. England haven't done it since 1966, and Stuart hasn't done it ever.
He's come close. England lost to West Germany on penalties in 1990. England U-21s lost to the hosts The Netherlands in 2007...on penalties. And, they lost to Germany in the Final in 2009; they were hammered 4-0.
Pearce had rested 10 players when England met Germany in the Group stages, because they had already qualified. So while the German players knew all about England in the final, Pearce's lads came in stone cold and paid the price for their manager's naivete.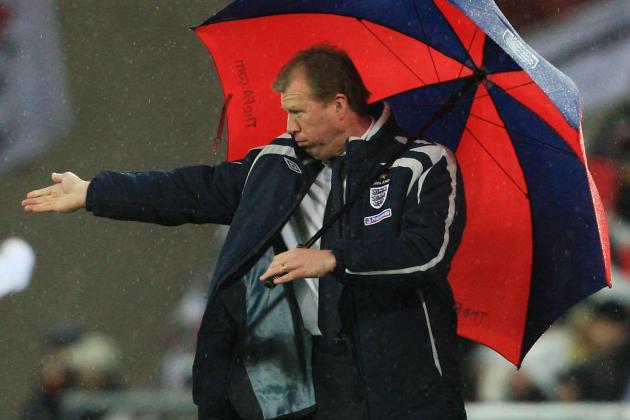 Jamie McDonald/Getty Images

There's an old saying that "if you pay peanuts, you get monkeys."
The runes are already in place when an FA Board member says Fabio Capello was paid too much.
Steve McClaren was the cheap option; so was Graham Taylor. Neither was the popular choice. Talented, successful managers like Harry Redknapp and Brian Clough have larger-than-life personalities. The FA doesn't like characters. They like the safe and solid.
Capello and Ericksson came with international pedigrees. Capello failed abysmally at the World Cup, but the FA couldn't afford to sack him because of the Wembley debt. Anyhow, they like mediocrity, because it doesn't make waves.
Harry Redknapp is again the popular choice, but even if Daniel Levy lets him go, he's unlikely to arrive before the end of the season. Therein lies the risk. Pearce would have to be kept on until May, and then...well, you might as well give him the job.
And he's cheap...and mediocre.
A ha, you say, what about the England U-21s? Well, that's his appropriate level. There, it's about coaching and developing young players, easing them into the England way of doing things, moulding them for the future. It's not about winning things, and anyhow, we haven't for 28 years.
So if Stuart gets the job, expect safety and solidity and consistency, but no flair and anyhow England don't actually win things—well, not since 1966.
And anyhow, he's cheap (and won't say no).
If you want flair or actually winning things, go for Harry (but he's got baggage...all those rumours about bungs and tax and that).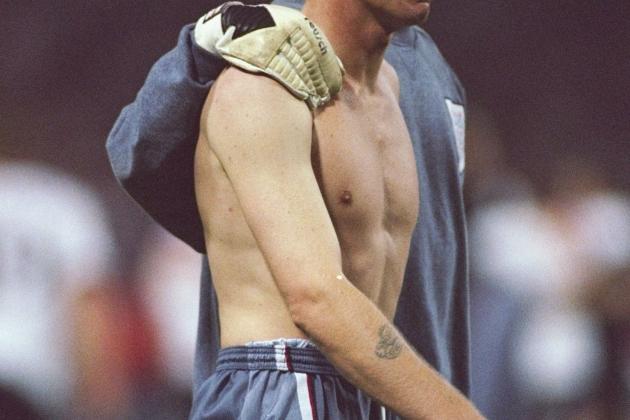 Shaun Botterill/Getty Images

Why do we always lose to Germany or on penalties...or both?
Stuart's got previous.
OK he became a nation's hero when he demanded to take and scored a penalty for England to knock out Spain in Euro 96. He repeated the success against Germany in the semifinal, but being Jonah, we lost again.
Penalties and Stuart don't go together, so woe betide that England find themselves in a similar position if he becomes manager.
What sums up his misfortune is when he played the last match of his career for Manchester City, needing only one goal to reach 100 before he retired.
In the fourth minute of injury time, in his last match ever, his teammates stepped aside to let Psycho cap his career with a penalty.
He missed.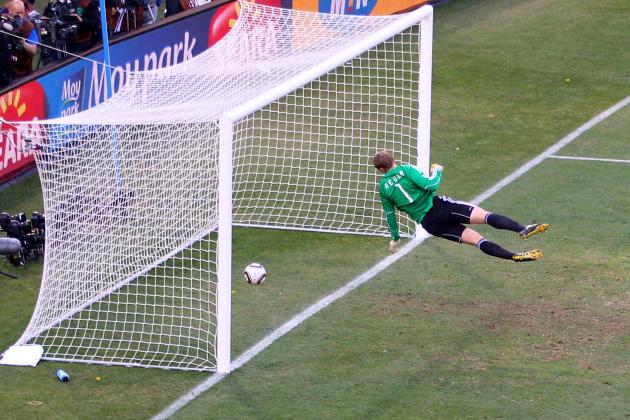 Cameron Spencer/Getty Images

Fabio Capello knows how to lose to the Germans.
It comes with the territory as England manager, but you have to be canny and manoeuvre yourselves into the position where you have to meet them before the Final. Then, you can lose on penalties or get hammered, as we were in the above match, 4-1.
It seems like our old foes have been getting their revenge for 1966 for the last 45 years. Stuart's lost four of those:
In 1990 on penalties
In 1996 on penalties
In 2009 as manager of the U-21s, in the European Championships Final, 4-0 (although England did draw with Germany in the Group stages 1-1).
In the 2010 World Cup as Capello's assistant, 4-1
So if a key qualification for the job is knowing how to lose, or at the very least not win, against the Germans, Psycho has the right CV.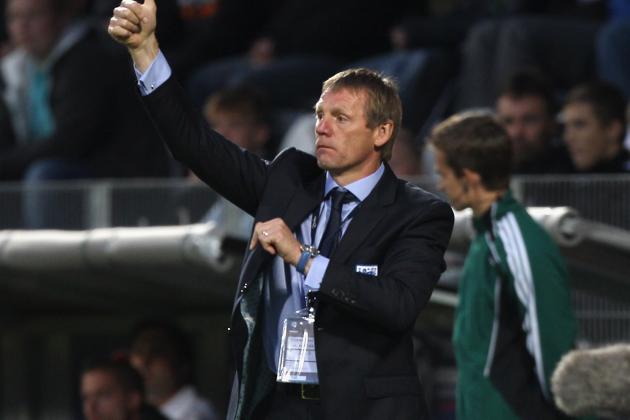 Michael Steele/Getty Images

Credit where credit is due. Stuart Pearce has done very well with the England U21 squad as coach.
In fact, he's done better than any full England manager since Sir Alf Ramsey. He's taken his young charges to a semifinal in 2007 (where they lost 13-12 on penalties) and the final against Germany in 2009, where we were favourites to win.
England surprisingly did not get beyond the group stages of the European Championship Finals in 2011, but they were ironically the victims of Pearce's success because they had lost a number of their young starlets to the senior team.
So it is fair to say that if England's prospects for the next few years are as good as they appear to be, it will largely be built on the back of the young talent that Stuart Pearce has groomed. And because he is part of the full English coaching setup (and will remain so if another manager is appointed), he knows how to prepare his young stars for promotion.
And that is why he should stay as U21 manager, not senior manager. He's found his forte.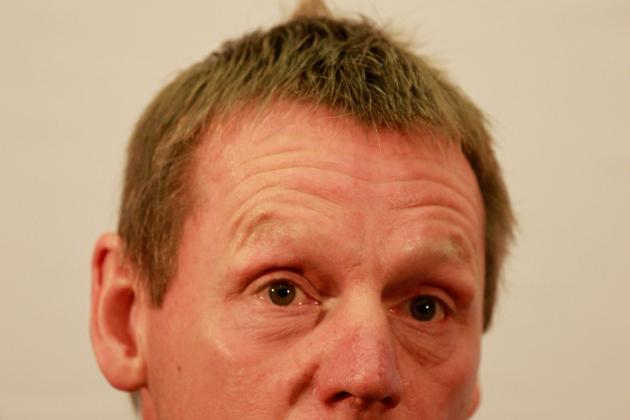 Paul Gilham/Getty Images

In one way, Capello's resignation could not have come at a worse time for Pearce. He has been given the job of coaching the GB Olympic football team. The timing of a tournament finishing in August, with a general age limit of 23, gives the perfect opportunity for him to showcase his ability.
If Capello had left after the Euros, the FA could have delayed any successor appointment long enough to see how Pearce got on.
Now, however, if Harry Redknapp, the current favourite, is available immediately, he may have six or even eight years to wait for his chance, by which time he'll be getting on for 60.
If the FA were to appoint a permanent manager now, Pearce should not be that man because he has a commitment to the Olympic team that is too late to overturn.
Equally, it would be inappropriate for him to combine that job with caretaking the England team to the Euro Finals.
So, in a worst-case scenario, there could be an Olympic manager with a largely English team, a caretaker manager for England for one or two matches, another one to take us through the Euros and a permanent manager after they are over.
That argues in favour of an early permanent appointment. Will Spurs let Harry go?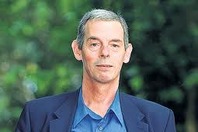 In a free democracy, everybody is entitled to their own views unless they breach the law. There is no suggestion that Stuart Pearce's brother Dennis has ever done that.
Equally, as Stuart has made clear, he does not agree with his brother's views and has, in the past, exhorted people not to vote for him as a candidate for the British National Party. Why would that be?
The FA has gone to great lengths to stamp out racist behaviour and racial abuse in the English game, hence the Luis Suarez case.
Dennis Pearce holds extreme views that would stop immigration as a candidate for the BNP, which refuses to back the English team because it has black players.
While Stuart has distanced himself from his brother and his opinions, Dennis remains a ticking time bomb. If he was elected and became prominent in British politics, it could be acutely embarrassing for Stuart, the England team and the FA, which always seeks to distance itself from controversy (hence removing the captaincy from John Terry).
Ironically, Harry Redknapp has been seen as such a risk himself in the past due to the rumours surrounding his football and personal life and finances. It is thought that otherwise he would have been favourite last time, instead of Fabio Capello.
It is an extraordinary coincidence that Redknapp was cleared of tax evasion at the same time that Fabio Capello resigned. The timing, in many ways, could not have been worse for the FA or Redknapp.
Spurs are unlikely to let him go while they have a chance of winning the Premier League, or at worst, qualifying for the Champions League. Harry won't want to walk away from that either.
So that opens up the possibility of a very different candidate, but not Stuart Pearce...please.